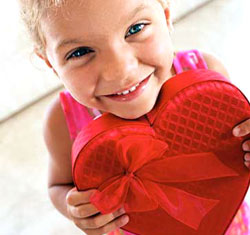 Valentines day is said to be a celebration of love. Men would surprise their ladies with chocolates, flowers, cards and stuffed toys. Some would prepare a special dinner at home or some might plan to treat their wife or girlfriends out. Usually, it's always about the couples or lovers that get to enjoy this occasion. Now, how about the singles? (ahem) That's what friends are for! They choose to spend the day hanging out with each other and that way, it doesn't feel less special. So does this mean Valentines day are just for adults? I'd say a big no for that! If it's called love month, don't we love the kids very much too? I do! I love them this muchhhhh and that's the very reason why I decided to collect the fanciest and cutest Valentines Day Crafts or projects. Supposed you are a mom, dad, uncle, aunt, older brother or an older sister- at least try to spend a little time of the day with your kids in the house before you go out dating (peace!). Also if you're a teacher, the whole class would love a day of arts and crafts with you. Let them realize that Valentines can be equally enjoyed both by the young and the old.
Available in this post are Best 30 Valentines Day Crafts (according to my taste) but I'm sure you'll love them too. Some may suit older kids while some are really easy that's just perfect for toddlers. Most of these kiddie stuffs may be color red, heart shaped, looking sweet and cute or just anything that could be associated with the love season. You could even show this post to your kid so you would know which among the crafts below would excited them big time! Enjoy your quality Valentines date with your kid! *winks!*
Valentines Day Cards for Kids
From petals to leaves, all are heart shape.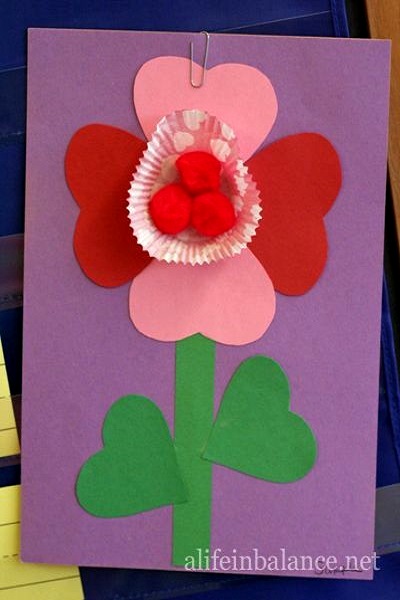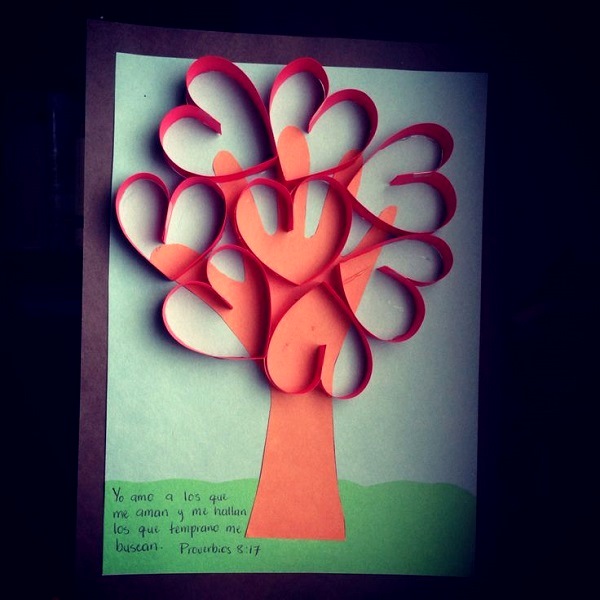 A very personalized card, since you have to trace the kid's hands on boards. You can also use red board so it would be suit more for a Valentine card. Kids can give this to their mom and dad. Sweet right!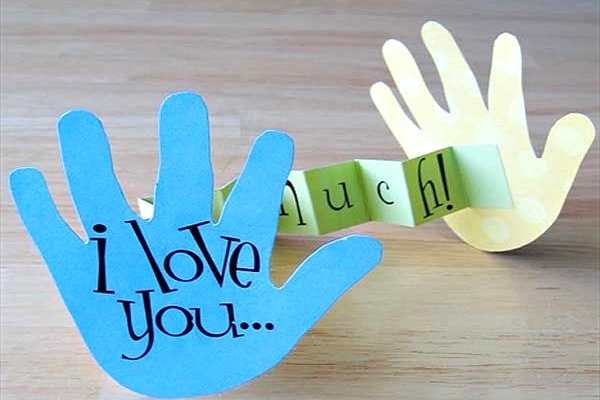 Another cutie Valentines card. An adult can cut the pieces of this beary nice bear and let the kid paste it or assemble the figure.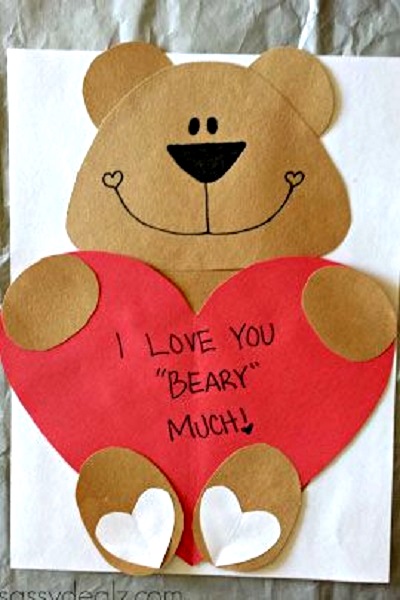 Heart shaped card with a red ribbon borders. Very unique. Teach your kid to sew under and over and so on. When it's done, let the kid write his or her message.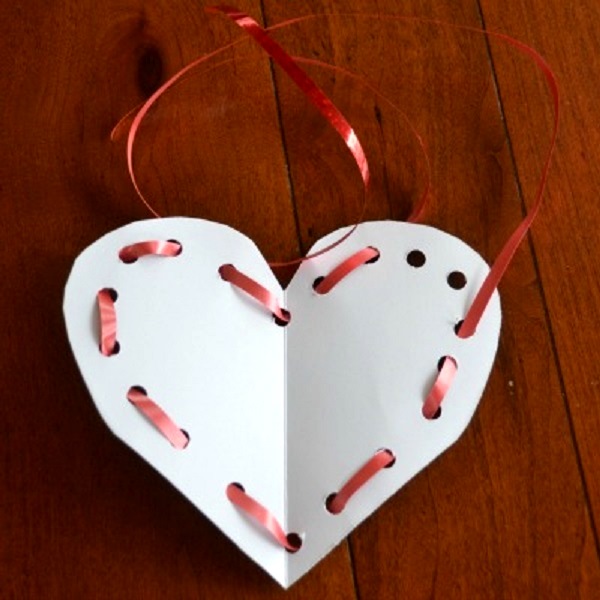 Parents would be so happy to receive this kind of foot printed Valentine card from their kids. They could even put this work on a frame.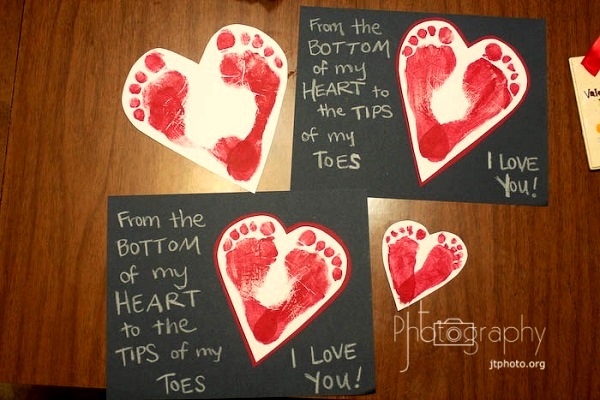 Here's another foot print card to consider. Instead of red paint, use a red board to step on and white paint for your foot print. Nice output too.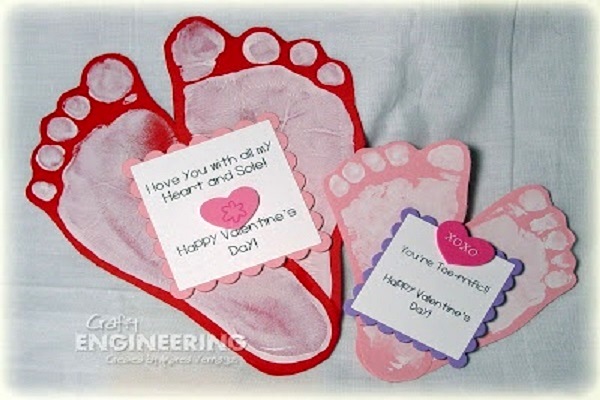 From foot printed card to a hand print Valentine card idea for kids. But I suggest, since "be mine" suits for couples then it should be modified to something that's perfect for kids. Notice the heart shape formed when the hands met.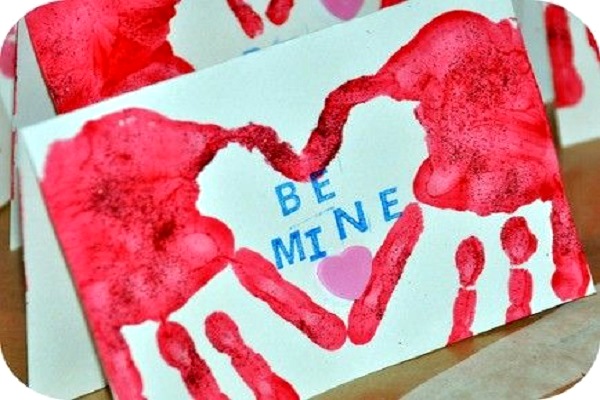 From foot prints to hand prints and eventually to both! Who would not agree with me that this one looks great for a wall frame? Looks like it's done by a great artist right? Well, we all know kids are all talented in their own ways.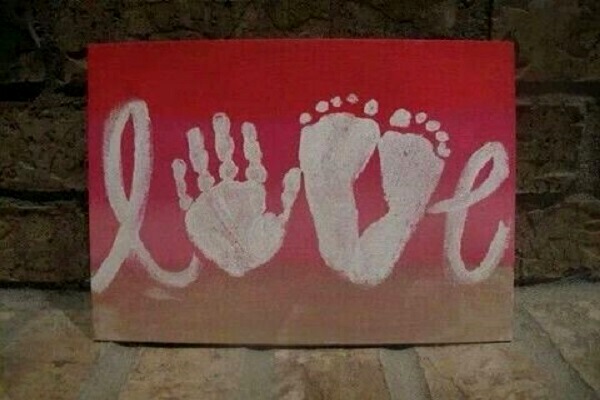 Sweet as always. Cut colored papers into random sizes and let the kid paste them within the heart pattern.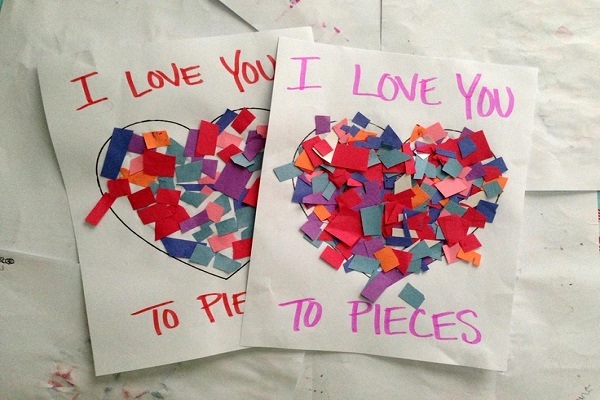 I actually saw one card with this design but having the "As a sign of my love for you" message.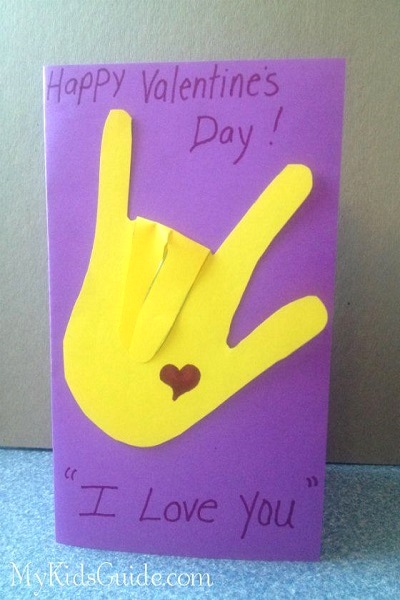 Valentines Day Crafts with Candies, Goodies, Chocolates
Lollipop flowers would be a perfect thing to do. Putting them in a basket and let your kid distribute her/his Valentine's day greeting towards the elders in the family, siblings, cousins, teachers and classmates. This one had printer black ink on the flower, but if you could find a silver pen I think that would be very nice too.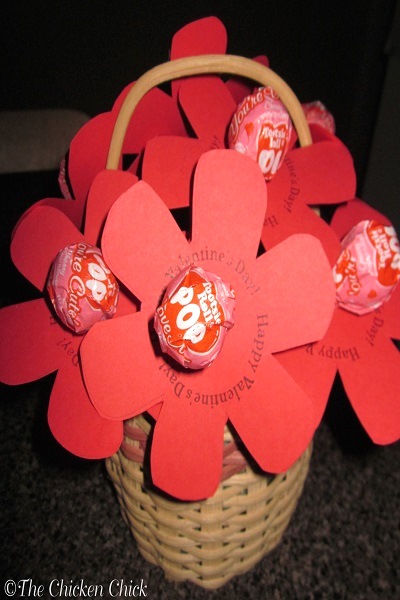 A butterfly lollipop craft is super easy to do too and of course, it's literally sweet! Adults can do the cutting while kids can paste the heart and circle designs. Oh those eyes are tempting!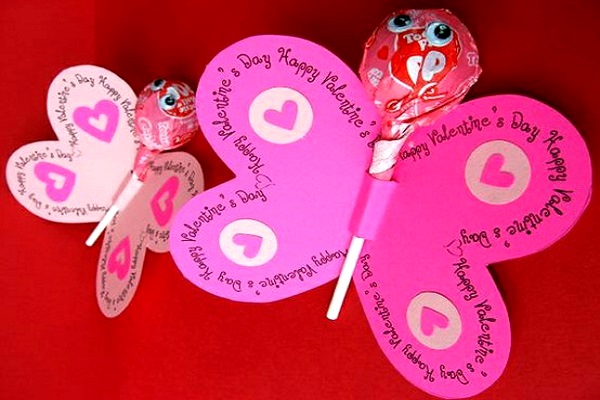 Sticky Valentine Lollipop Card
This would be very nice for siblings or friends. Again, an easy and cheap craft to do.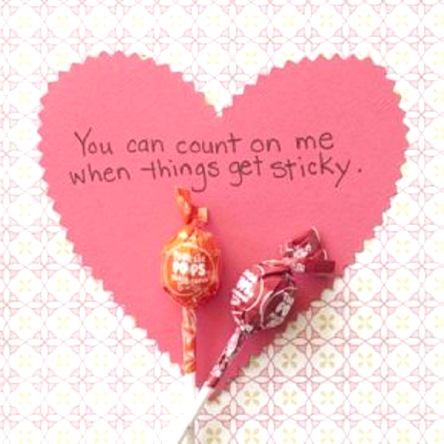 Mice-to-meet you kisses Valentines craft. Yep, that's the very yummy Hershey's Kisses there with heart stuck behind it so now it looked like ears. Again, add eyes and a catchy message "MICE to meet you!".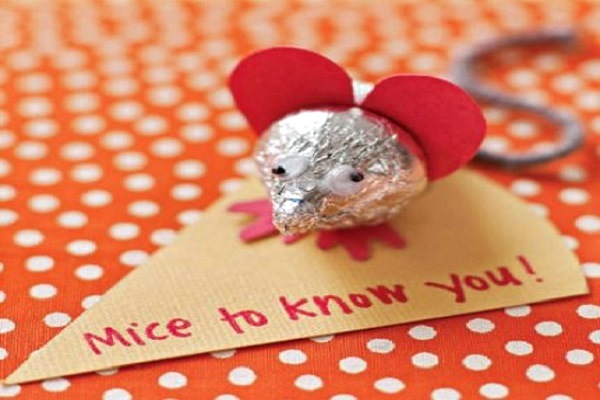 Another Valentine Kisses your kids would surely love. Again, it's very easy. Just can even let your kid write special message on the hearts before sticking them on the chocolates using toothpicks.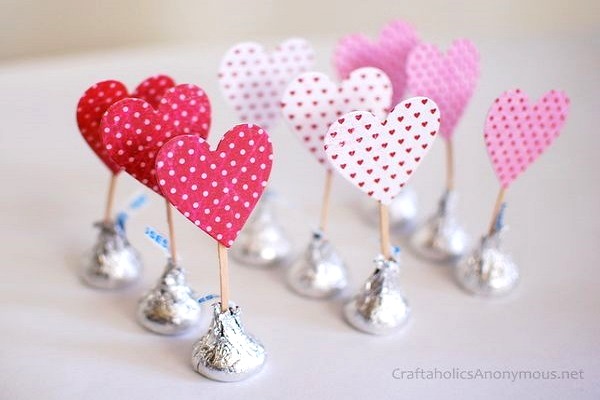 Kids does not just love crafts but superheroes too! In short, this next Valentine project is double the fun. That mask and the cape, totally perfect! The recipient of these super pops would be so delightful.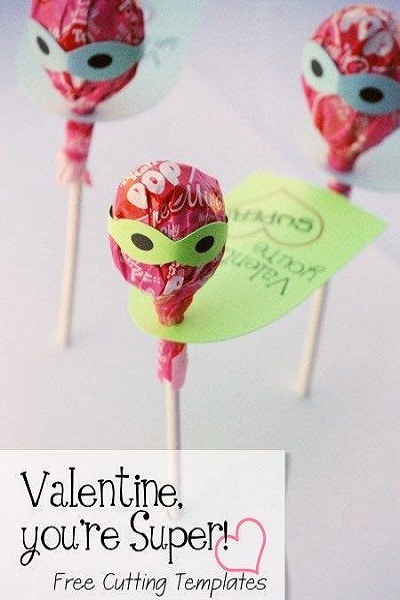 Looking at the picture, indeed it's printed. You can have your kid participate in the designs or the personalized message in the card. Let him or her insert the lollipop too.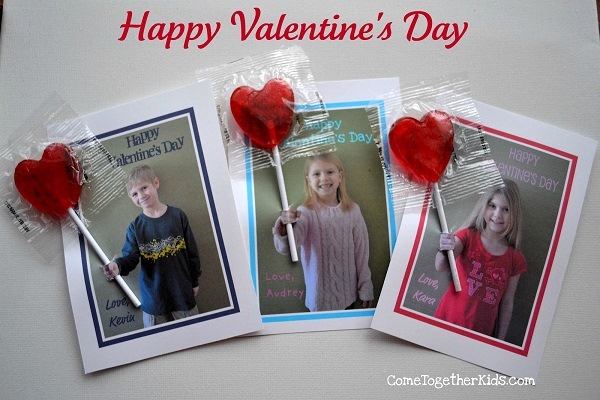 This one super clever! Credits to whoever had this idea. Cute boy too! There's nothing much that needed to be done here, except for that perfect wacky projection then an adult could print the photo. The kid could just insert the lollipop and it's done.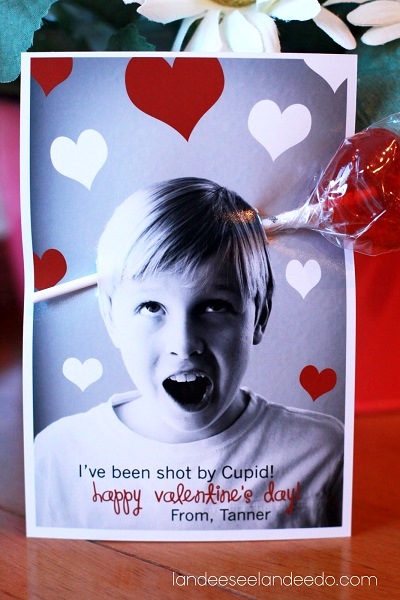 Animal Valentines Day Crafts
We all know that the children are very affectionate to whatever pets they have at home. That's the very reason why these kinds of animal crafts are thought of. Aren't they adorable? I myself would like to try them all. Yayyyy!
Cat Valentine Craft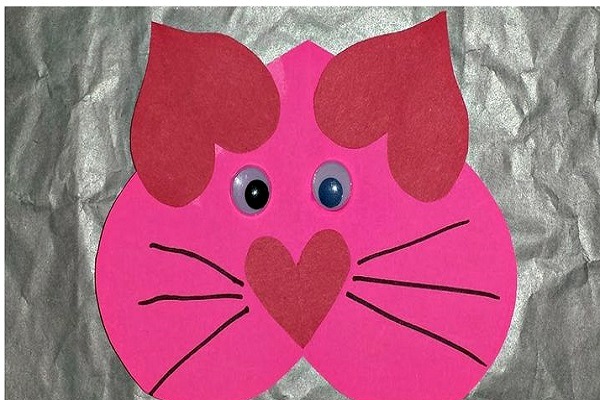 Cork Love Bugs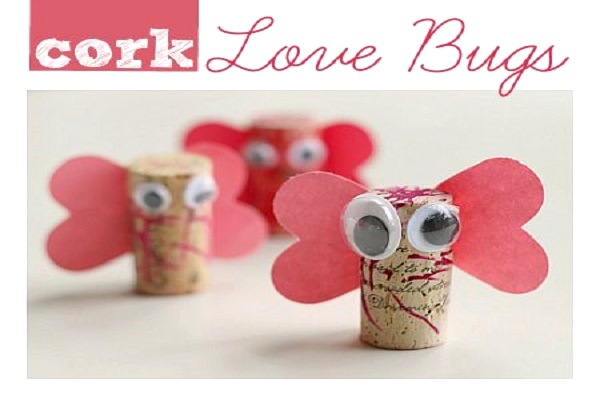 Owl (I) will always love you craft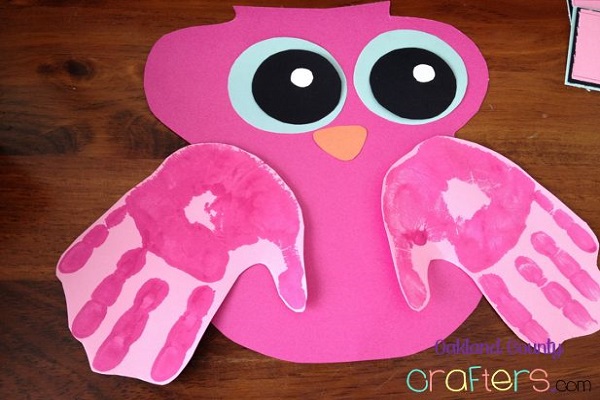 Caterpillar Valentine Craft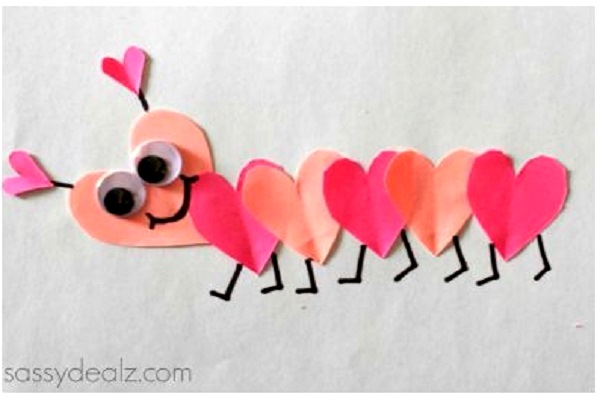 Ladybug Valentine Craft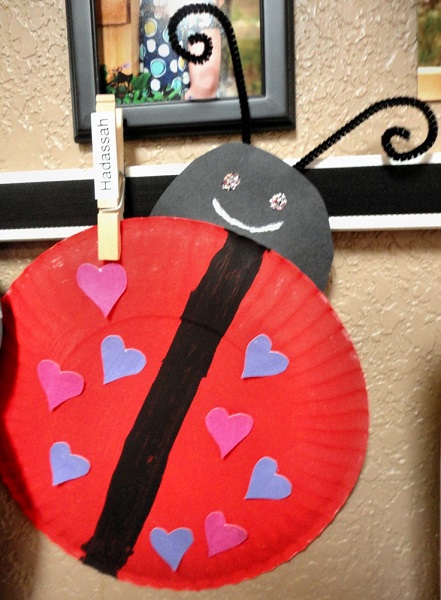 Bee Valentine Craft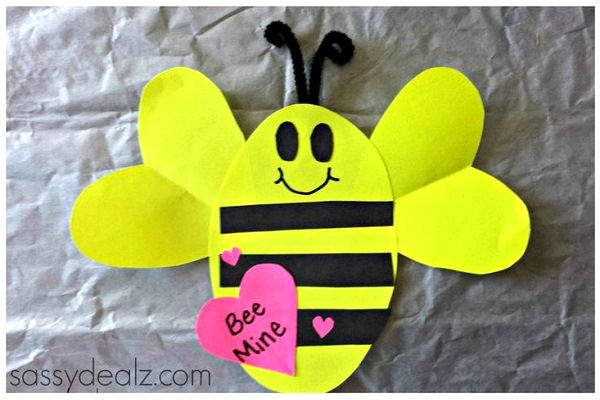 Dog Valentine Craft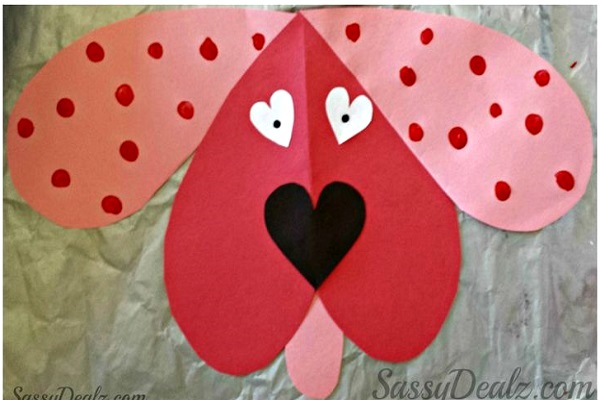 More Valentines Day Crafts for Kids
Here's a cutie project. Every heart is unique, so as every feet is (in case hearts have feet-lol!). Kids can insert their 2 fingers in this project. Let them draw their own smiling mouth.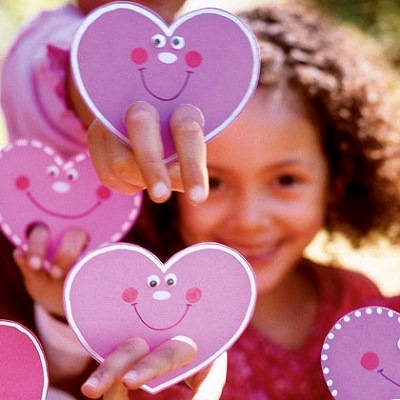 Valentine Paper Straw Arrows can be modified a little so kids can eventually give these as gifts. Why not, instead of using straw try to use pen. I know that would be great too. Looking at the picture below, the head or point isn't a point but a heart instead.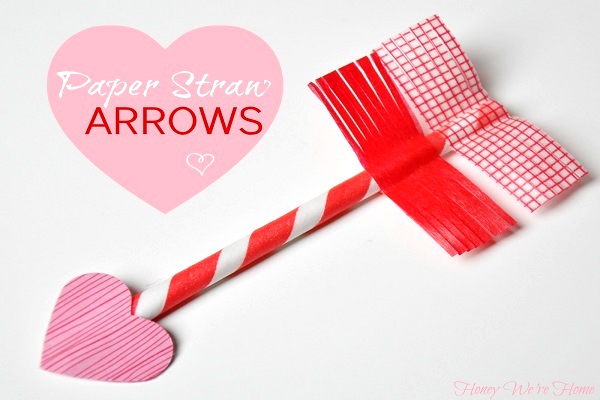 Red Solo Cup Valentine Craft
This is one of the fanciest craft I've ever seen so far. Hearts for eyes, hands and feet.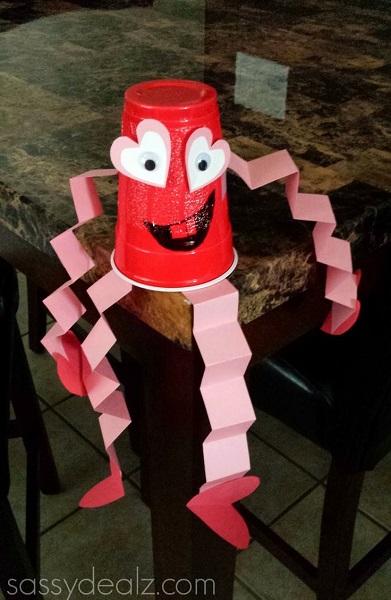 Circle of Friends Valentine Wreath
Your kid would so wanna hang this in her/his room. A wreath having the photos of the best buddies in town!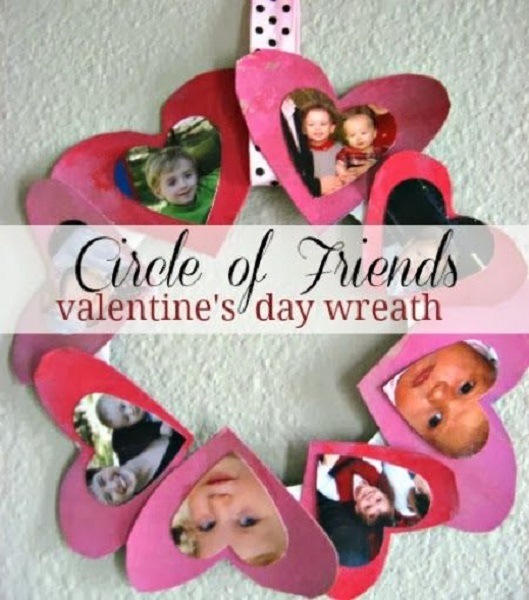 Valentine's Day Garland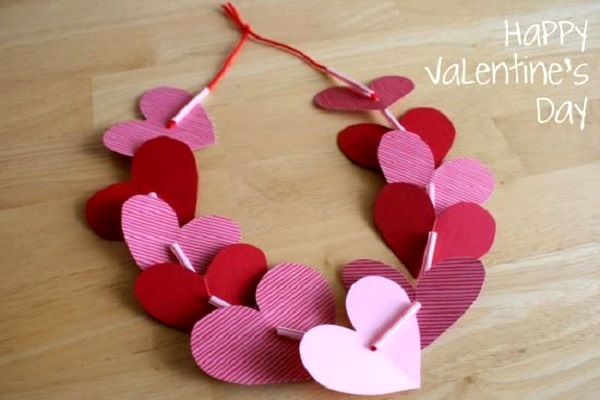 Reminders:
1. Make sure to remind your kid to ask for assistance when using scissors, or better cut parts of the project for them.
2. In case you're using tiny embellishments like beads or glitters, be watchful! Your kids may not notice putting these in their mouths or might wipe from their hands to their eyes.
3. If you're using a liquid glue, teach them to close it or let it stand every after use, else it would spill. Believe me it happens! lol
4. Lastly but most importantly, don't pressure your kid to have an output such as yours. Appreciate their work and let them enjoy the entire activity. I'm so sure they'd give you the sweetest kiss and the biggest hug for this Valentines Day Craft Time – Play Time too.
I hope you guys enjoyed the list above. I'm also confused which among these lovely crafts must I do with my Sunday School class at church. They are all artists and quite talented too so I believe they'd be all excited for our Valentines activity next Sunday. I would be very happy if you guys could share your favorite Valentines day crafts that are not found in this post. Please comment below. Don't hesitate to share on Facebook, Twitter, email or pin them on your Pinterest boards. Enjoy your Valentines Day dear couples, singles and even kids!