What is more sentimental than receiving something handmade and personal? Amidst the trend these days of sending and receiving holiday greetings (for any occasion) through internet via email or social media sites like Facebook, Instagram, Pinterest, Twitter and etc – some people are still very traditional and drop by the bookstores to choose the perfect physical greeting card. It's pleasure for them to have the messages handwritten especially for their beloved family and friends. Well, how much more if the card you are sending to them is created from scrap, handmade from the cut, to every single design and embellishment, again with your beautiful handwriting, right? Show this to everyone you know who are totally addicted to crafts and DIY projects. They will surely thank you big time for saving them some time. Here are awesome Handmade New Year Greeting Cards that are perfect to give along with your gifts (if you have them). Aside from your personal message, some religious New Year greetings, inspirational New Year messages, Happy New Year Quotes and Sayings or Bible verses would be great additions to your greetings. Other quotes and sayings associated with New Year would be journey quotes, adventure quotes, quotes about beginning, quotes about moving forward and quotes about being better. Enjoy this collection of my favorite DIY New Year Card designs. Some are very simple and easy that even kids could try them. Browse on!
New Year cards would include stuffs associated to it like fireworks, wine, polka dots, glitters, stars and many more!
Handmade New Year Card Ideas for Kids / Easy Handmade New Year Card Designs
These are cute Christmas lights of glowing colors. Just right for a simple New Year's greeting card.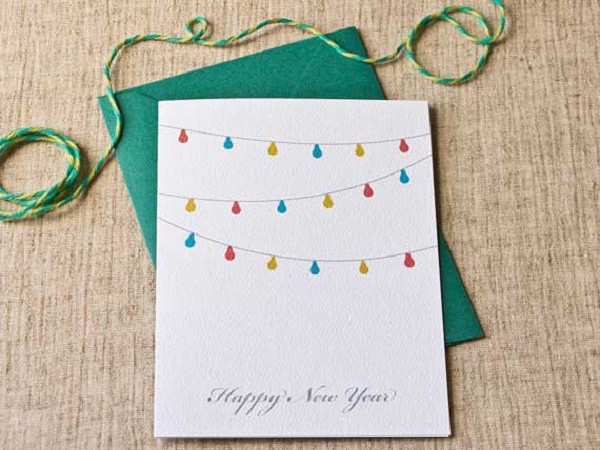 Cupcakes for the new year! Use a $1 stamp, colorful markers and a Happy New Year sentiment to make this great new years card – DIY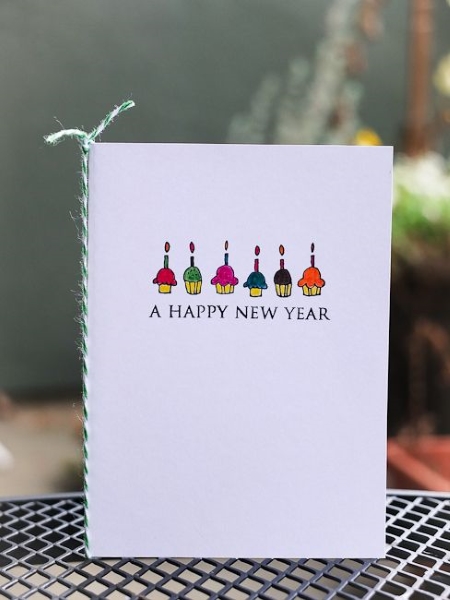 Fireworks New Year card design is one of the common idea for this holidays…Your choice if you want it plain paint, watercolor or glitters! Be creative!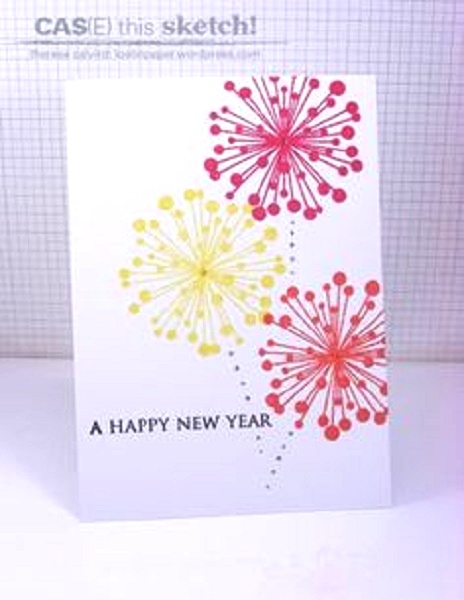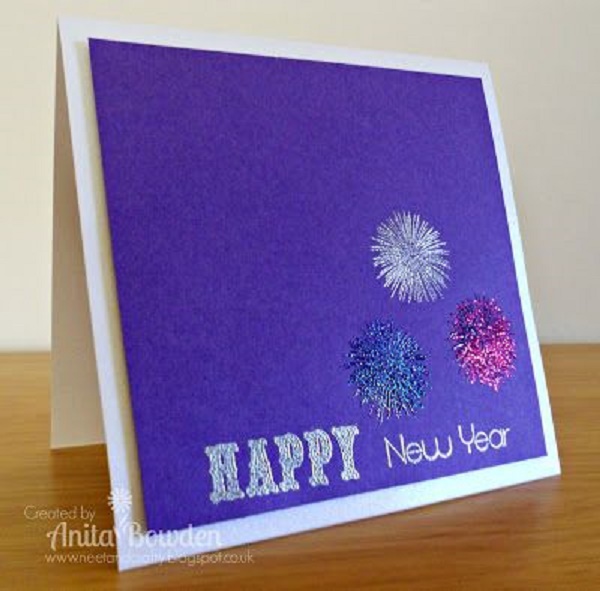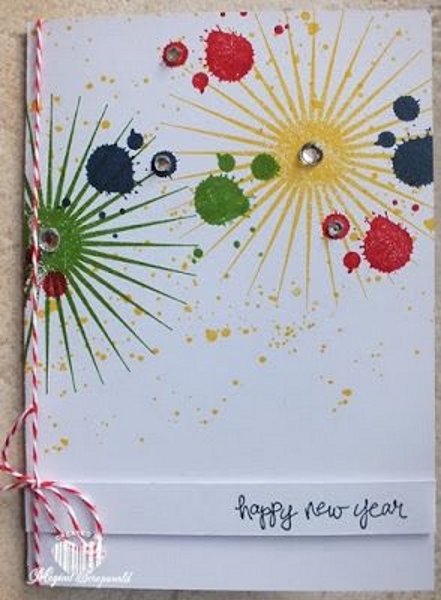 Golden New Year by Night Owl Paper Goods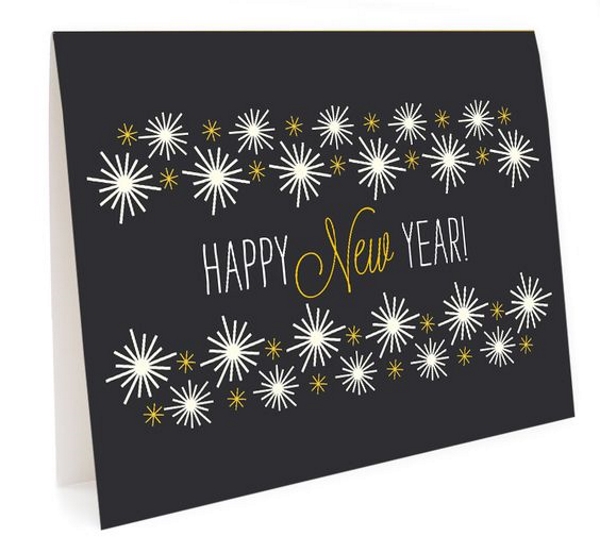 Glittered Stars New Year Card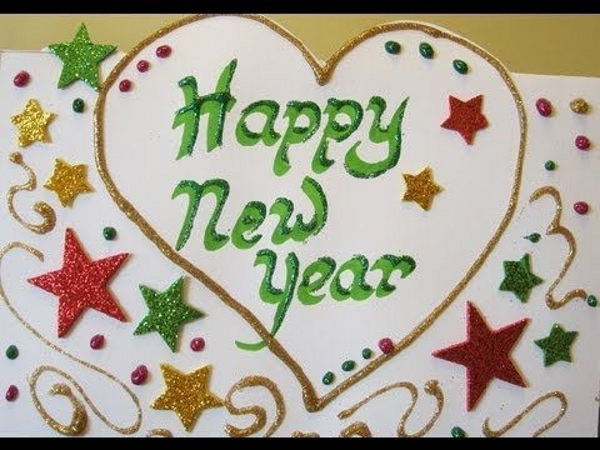 I love this very elegant looking black and gold combination New Year's card!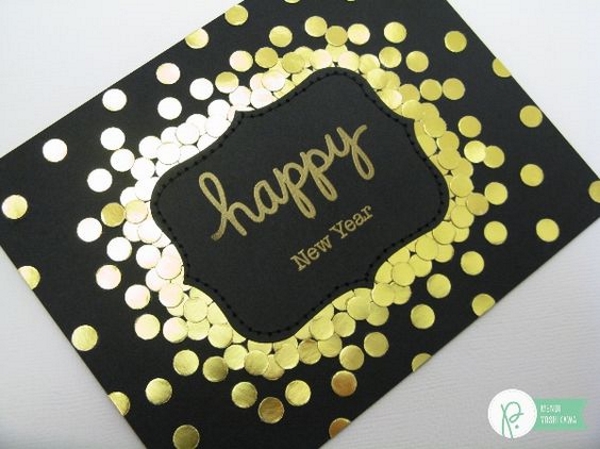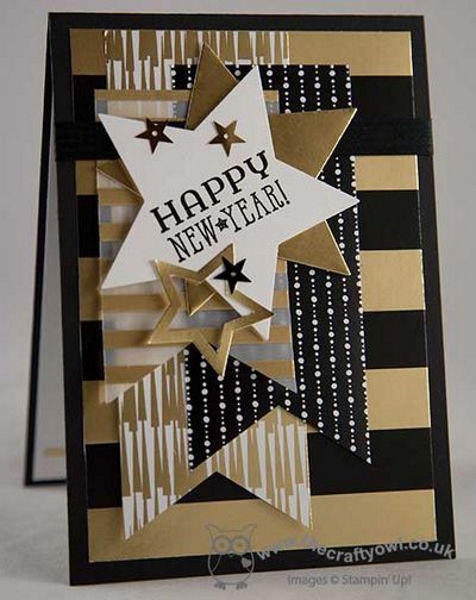 New Year cards for Kids
They sure would love to try this, painting a tiny Christmas tree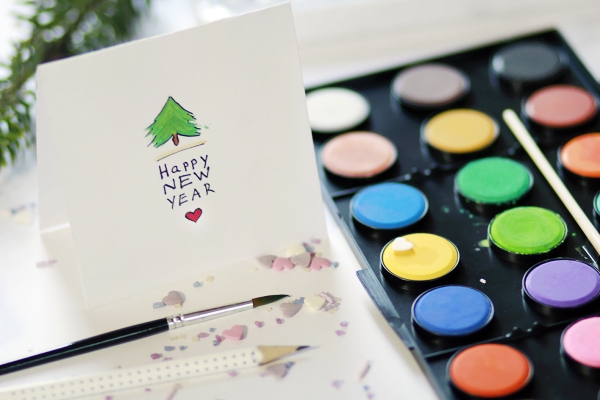 Cut some tiny banners or buntings and let your child stick it to the front of the card, the way she/he wants it 🙂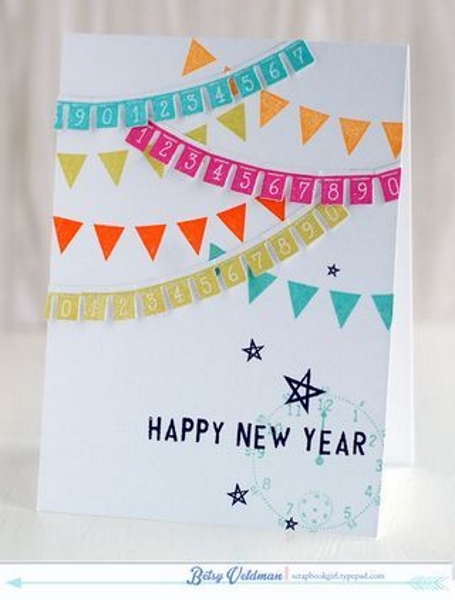 Or these DIY confetti New year card. Random sticking of the colored strips!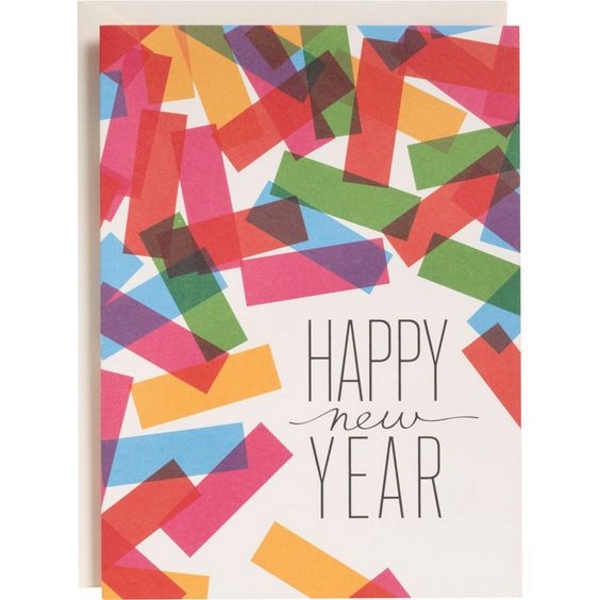 Christmas Tree New Year Card / Polka Dots New Year Card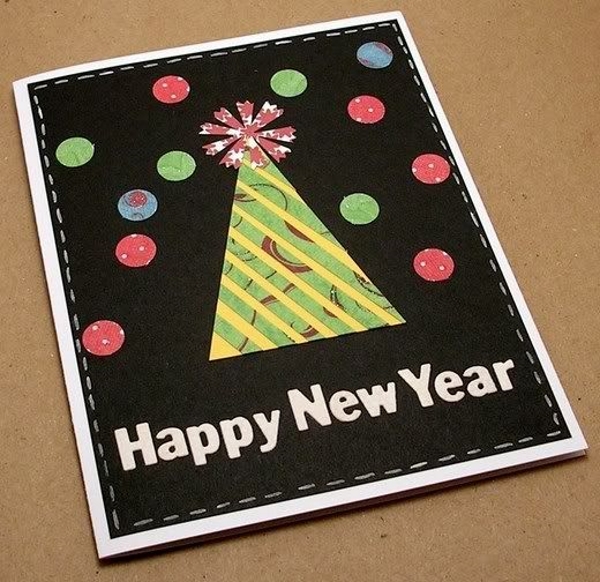 A very creative New Year card by including some sparklers as embellishment at the front of the card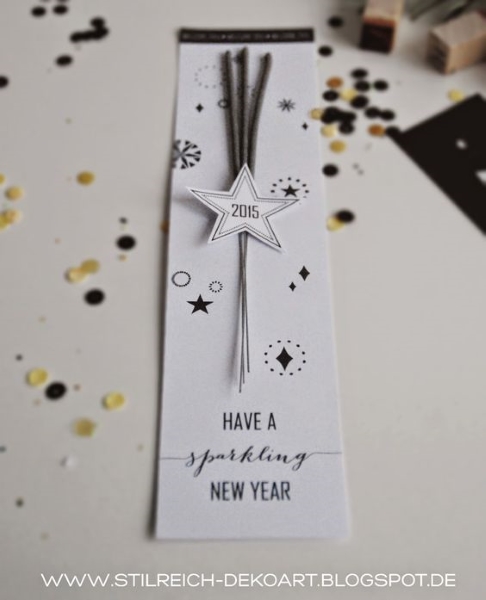 Glittered Wine New Year Card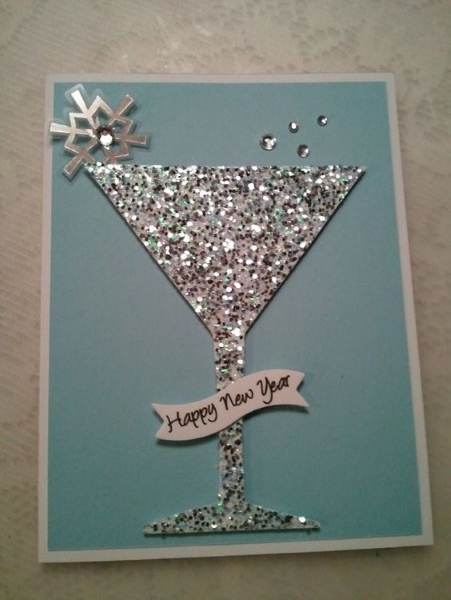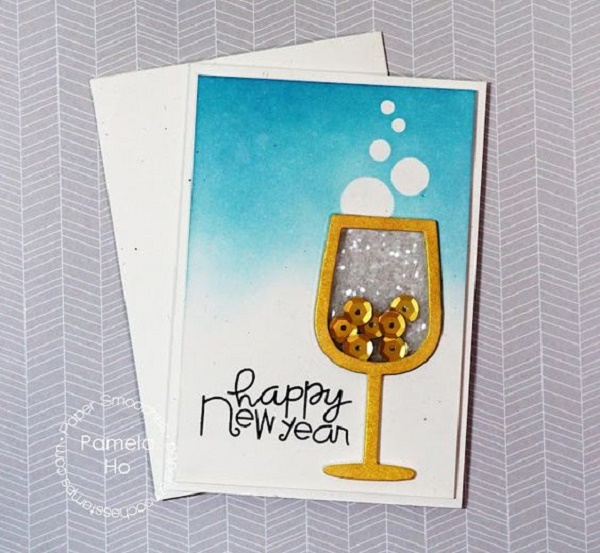 image source
Cute Handmade New Year Cards
Confetti New Year Card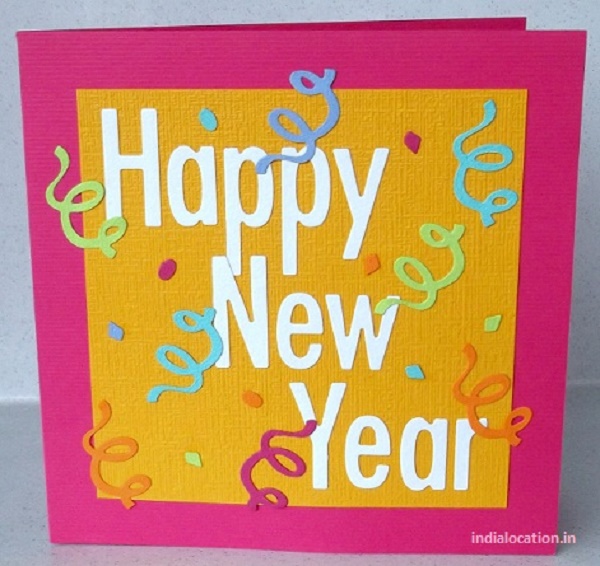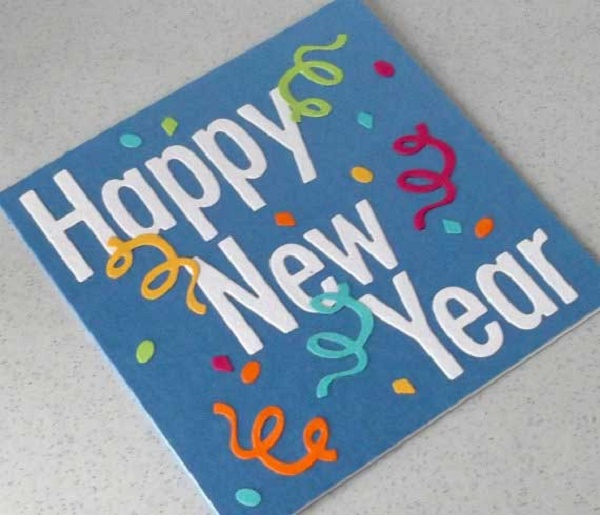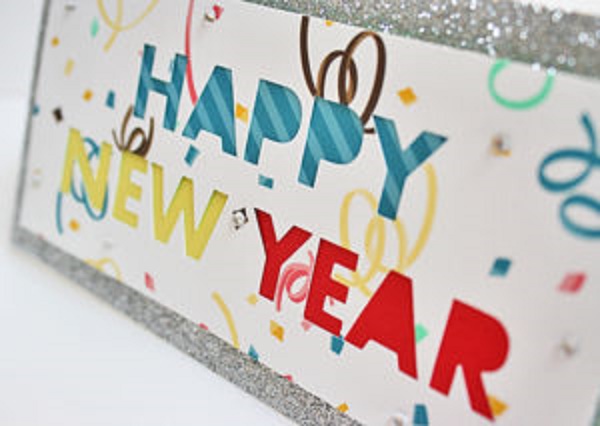 Polka Dots New Year Card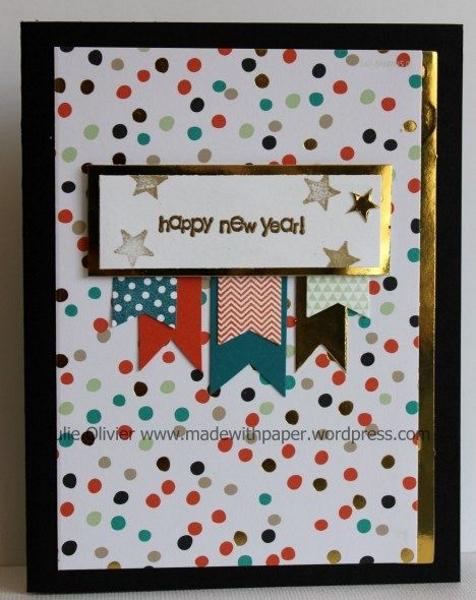 Creative DIY New Year Card ideas / 3D New Year Card idea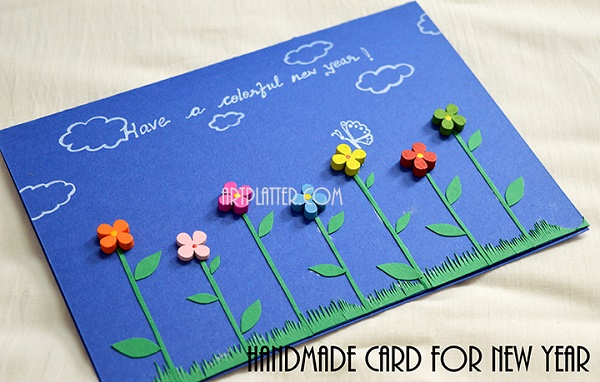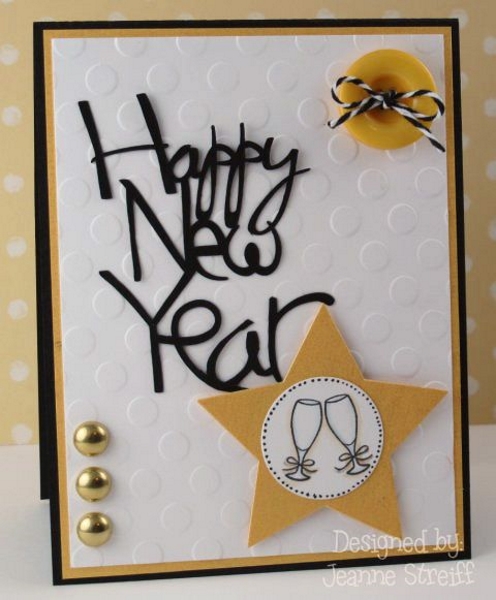 This is the paper quilling card design that you want. Come with me to see how to make this New Year paper quilling greeting card.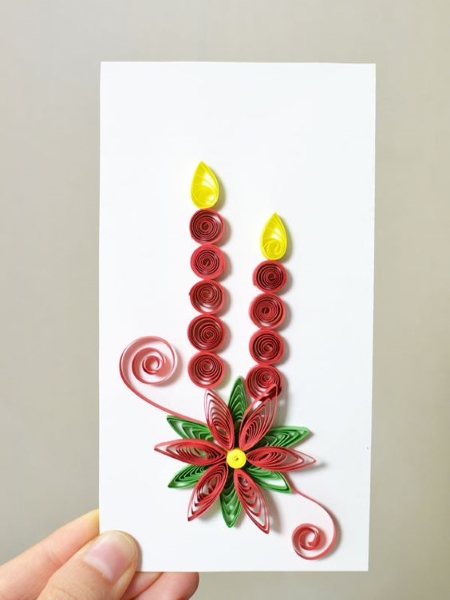 Fireworks New Year Card and Red Paper Lantern New Year Card
This one would also suit as a Chinese New Year card.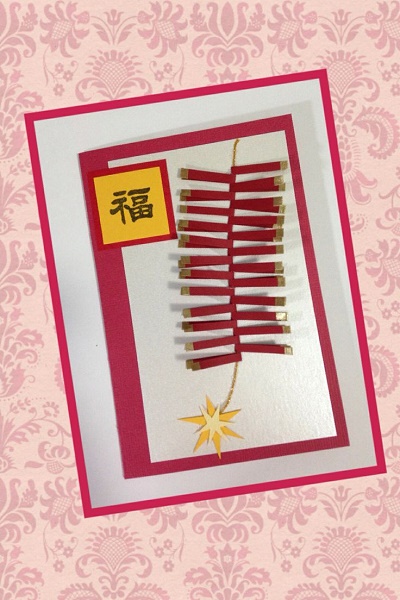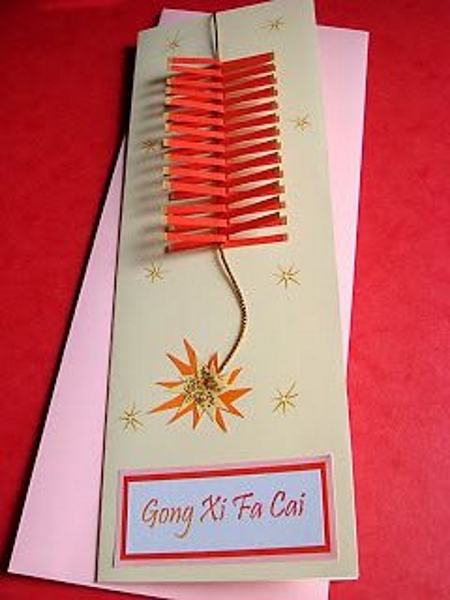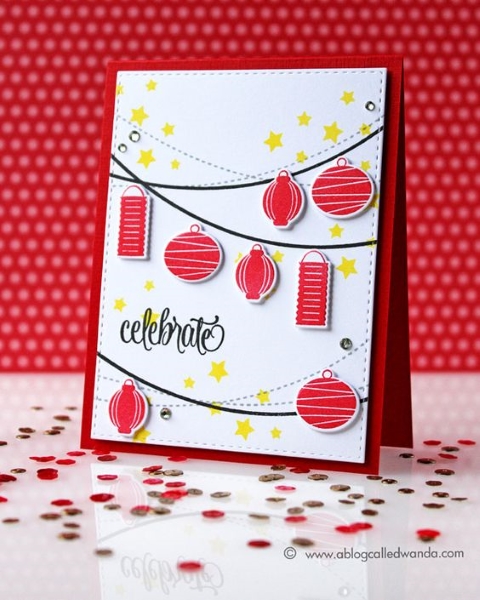 Let's look back to some of these New Years card inspirations from the previous years. They look sooo beautiful that I couldn't ignore them and wanted to keep them in this collection of my favorites <3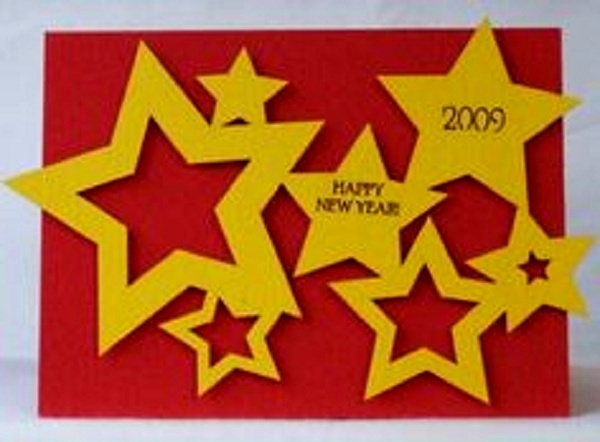 image source
This is still one of my favorite New Year's card idea! It looks so cute <3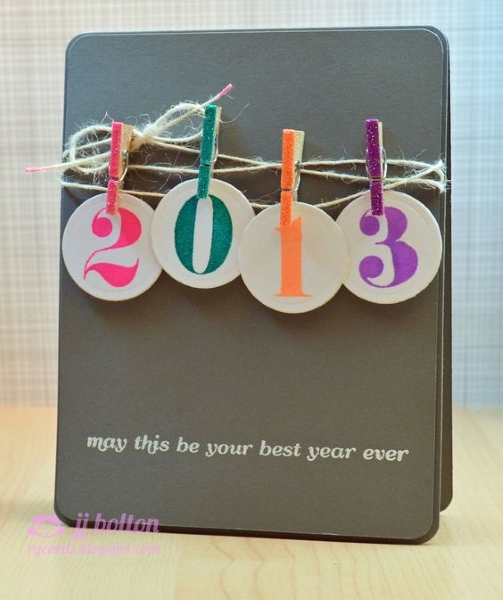 I love that this New Year's Card uses glitter paper, shiny paper AND washi tape! Have a shiny new year with this handmade card.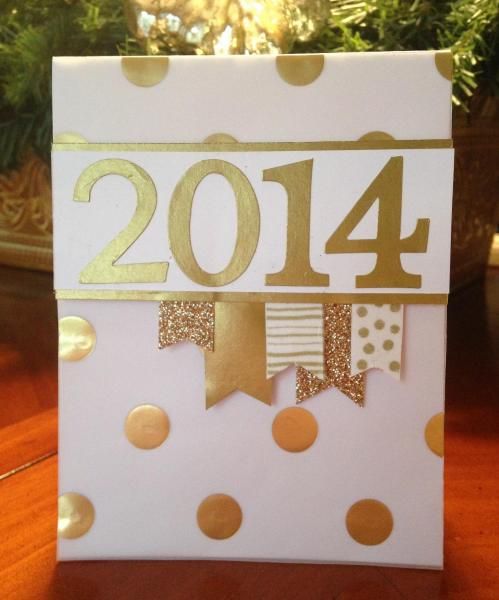 Create the year with your numbers die set on black card stock and back it with shiny foil paper for this sharp looking handmade new year card.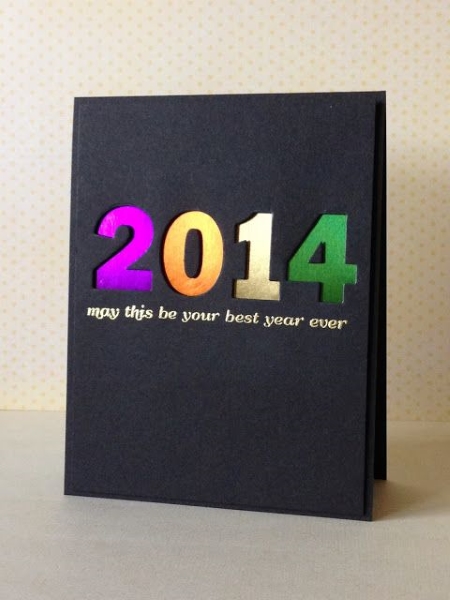 handmade New Year's card … from the tool shed … gray base … die cut ornament hangers with 2014 cut from bright colored paper … bold and graphic look … luv it!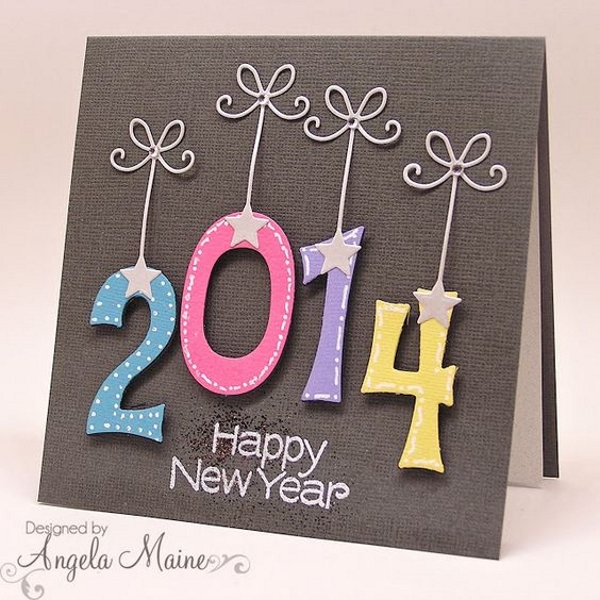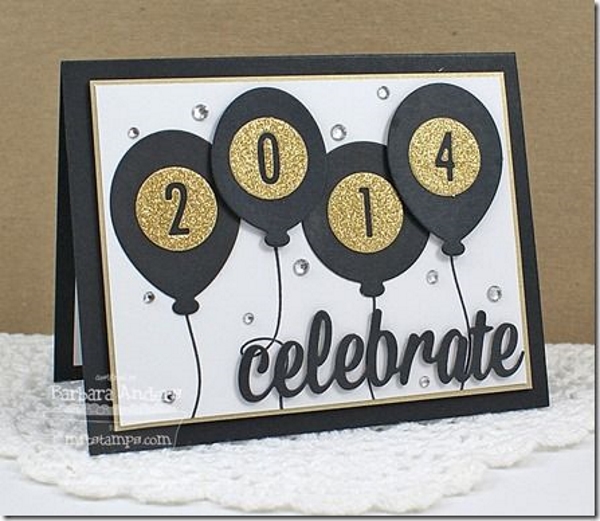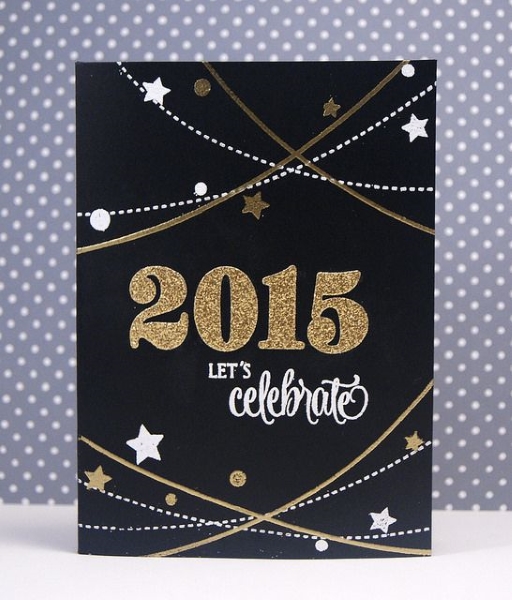 Hello Dear Memory Box Fans… Here Bibiana wishing you a fabulous New Year… If you could not finish sending cards over Christmas to everybody, or if you are not religious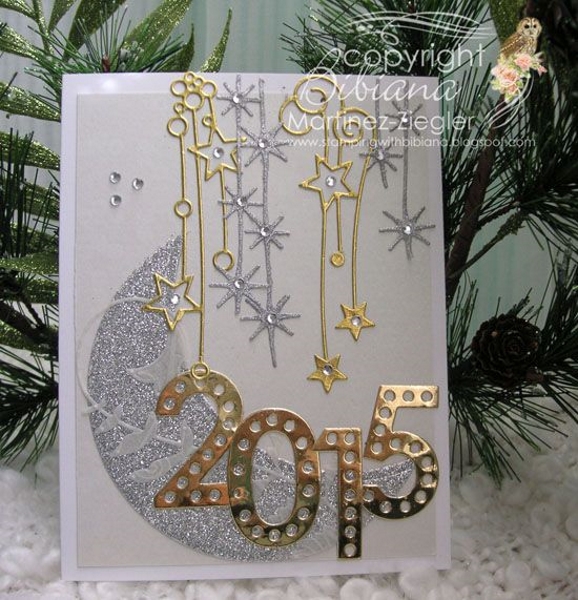 Use Thinlits for both the "happy" and the star on this handmade New Year Card. White, black and shiny gold are elegant color choices.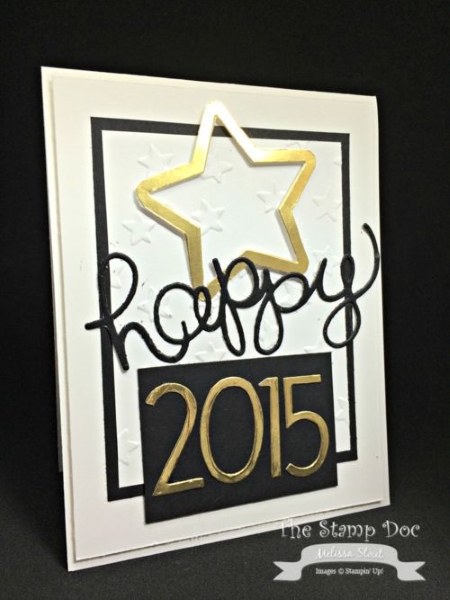 Number of Years New Year Card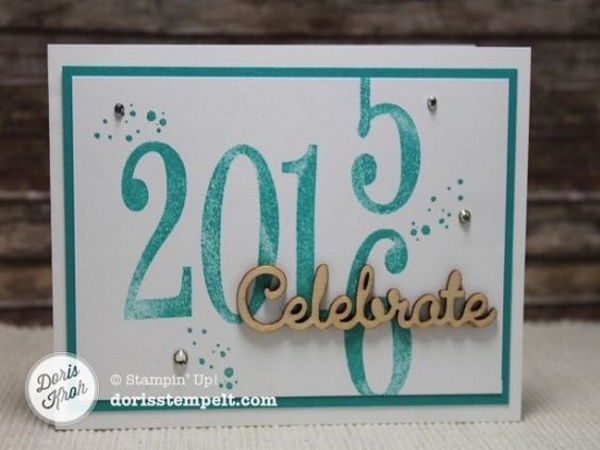 Confetti's turned into fireworks that actually look like balloons. Very cute New Year's card! This could also be something you can do with your kids. Just teach them to paste the circles at the end of ever line so it looks like tiny balloons.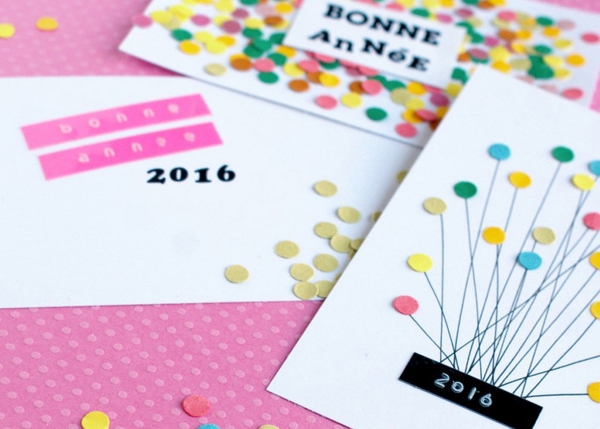 Glittered gold and silver are always used for Christmas and New Year. It has this magical effect making the holiday season shining, shimmering and splendid!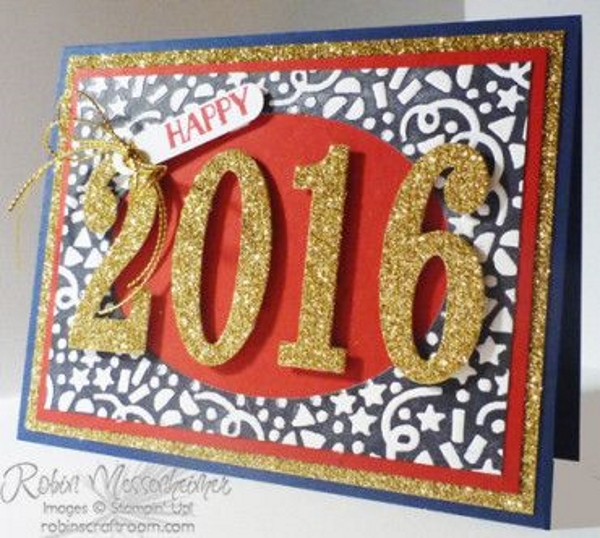 No matter how you do it, simple or unique, easy or complicated – nothing beats the thought that you remembered to write what it is in your heart to express you wishes and pronouncement of blessings for people you love the most. Your family and friends would surely appreciate it, it's a bonus if the card is really beautiful. LOL. Beyond your greetings, your silent prayers for them is the best you could give them. This coming New Year, be an inspiration that encourages people around you. 🙂 Cheers to being bolder, wiser, braver and better! Happy New Year everyone!