Whenever I enter hotels, public mansions, convention halls, big offices and buildings; I would really be attracted to their chandeliers. I don't know why, I just find it amazing and elegant. It's like a status symbol of a home or a building, it's like telling you how luxuries the owner of the building is. Like a Filipino movie I've watched recently, the actor said every single charm that's assembled or layered in a chandelier symbolizes the struggles and the success earned. Sounds justifiable and I would like to agree with that. Chandeliers are mostly crystal made, sometimes lighted and sometimes aren't. Since these are quite expensive, if you're dreaming to have one for your own home then you have just found the right place for such ideas.
These are the 50 Best DIY Chandelier pinterest provided, of all kinds of materials used. From wine bottles, to mason jars, papers, cloths, feathers, twigs, hula hoops, paper lanterns, glass and many more! I must admit I'm really impressed, hands up to all the generous and talented creators of the 50 DIY Chandelier Ideas below. Good thing about these ideas, they are not just limited for your home's living room and could be used as different holidays and events. They'd be great for your bedrooms, baby's nursery, could be used during spring season, Valentines, wedding events, shower party and even Christmas. Isn't it amazing? Isn't it surprising? Isn't it? Well, brace yourself with awesome homemade chandeliers that will not just to brighten but also to beautify your homes. The recycling and re-purposing ideas are endless so join me in this crafting adventure!
Rustic Diy Outdoor or Indoor chandelier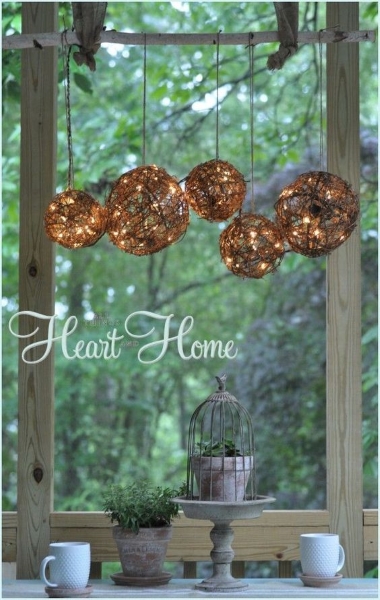 A cloud with crystals (most probably fancy ones) as a bedroom chandelier. Could be lighted too.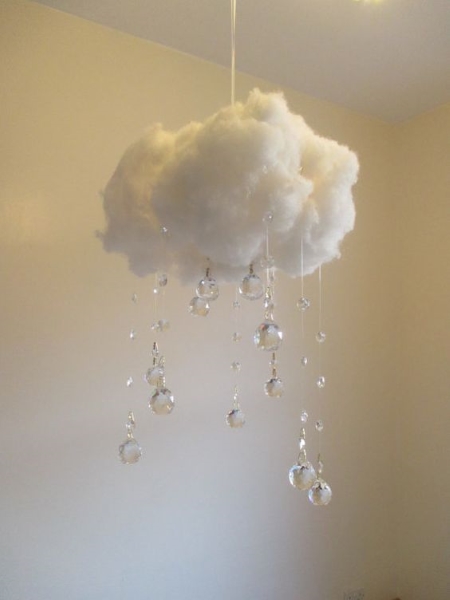 Flower DIY Chandeliers are perfect Spring DIY Chandeliers for your home
A diy paper flower chandelier. See my other diy paper crafts and more of this chandelier there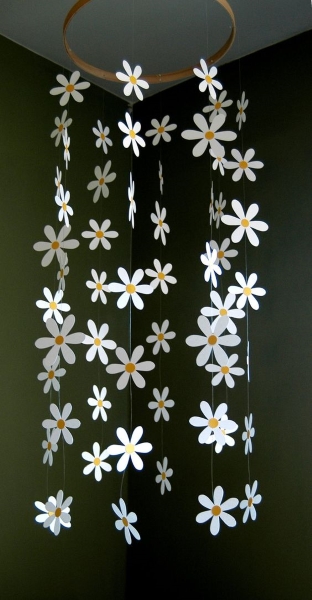 This DIY Felt flower chandelier is genius!What's good is that you could mix and match colors for a spring themed home decor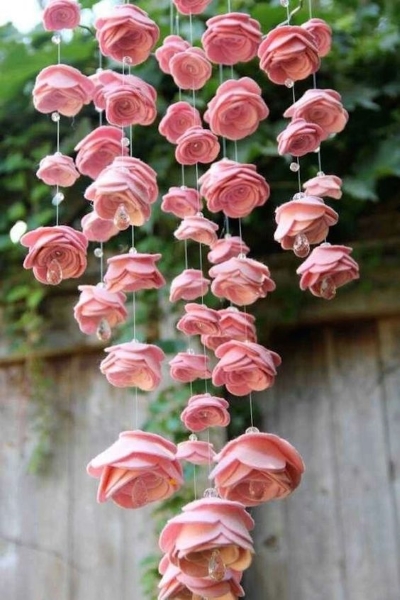 DIY Paper Chandelier
Six paper chandeliers dangling from the top of the reception tent were constructed in shades found in both the garden and fabric.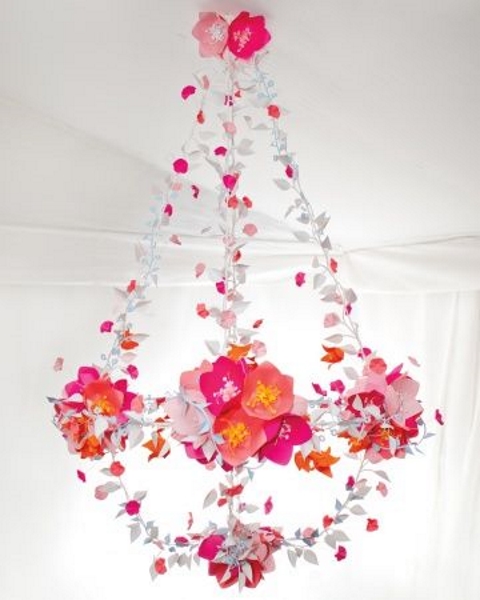 Chandeliers that aren't lighted are also called as "mobile", usually use for baby's room or nursery.
Flower baby mobile baby girl mobile pink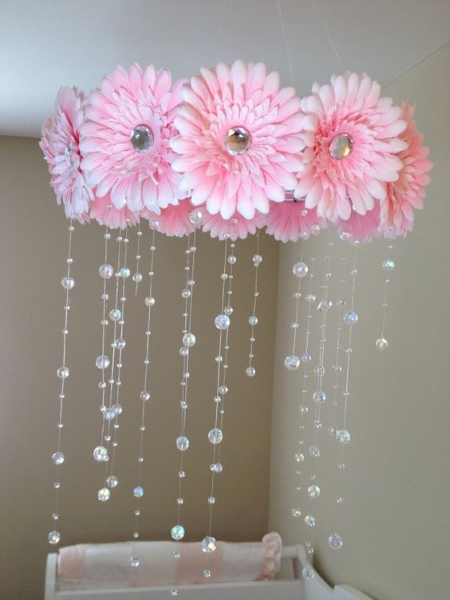 Make this DIY hanging chandelier made of rolled up pieces of paper and wrapped test tubes for vases.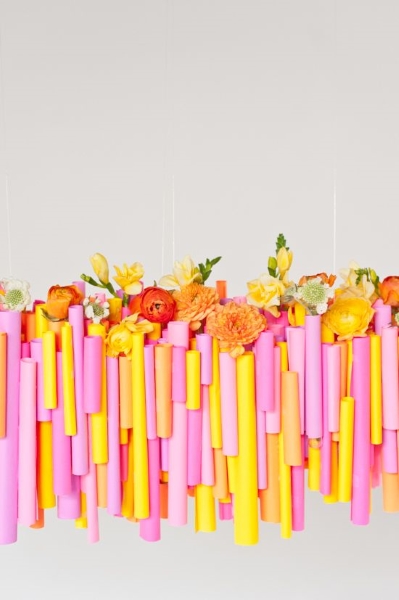 This chandelier is sure to catch everyone's eye, and is a perfect way to cozy up any room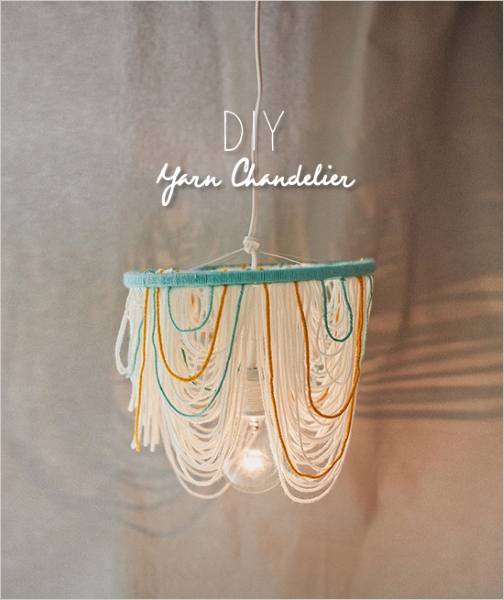 This one would add such a great touch to your holiday decorations, and is so simple! If it's a DIY Christmas chandelier, better use green and red ornaments.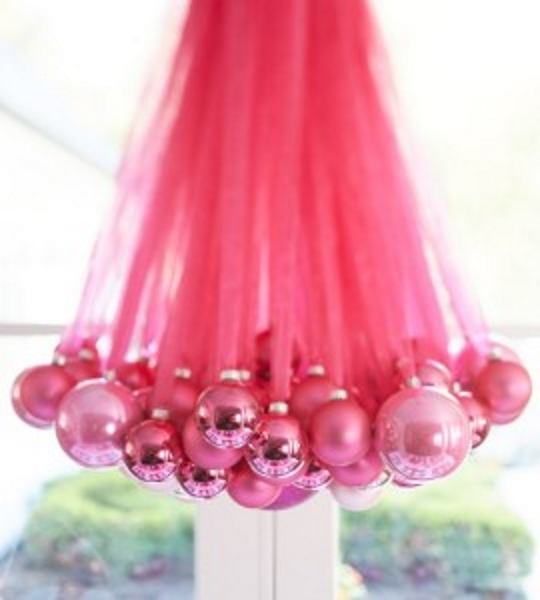 Love this for the office, for the study room or library.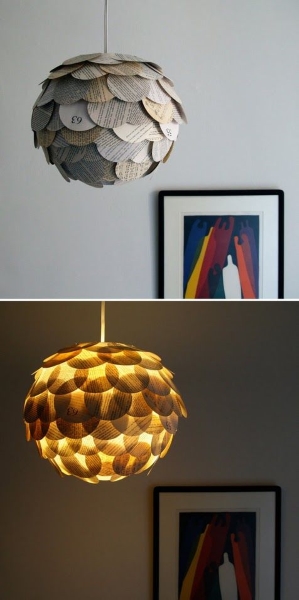 Love this idea for a bedroom instead of a chandelier! Glue your own rosettes , genius!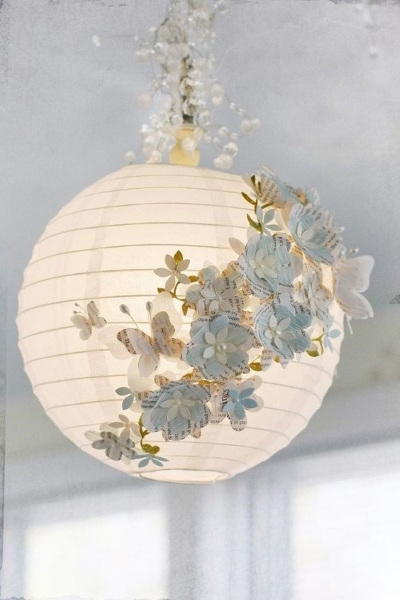 a little paint, some flowers and glue…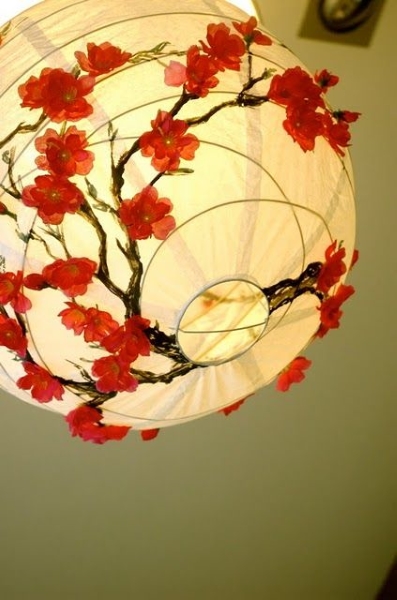 Butterfly Lamp – Fly Away With Me Mobile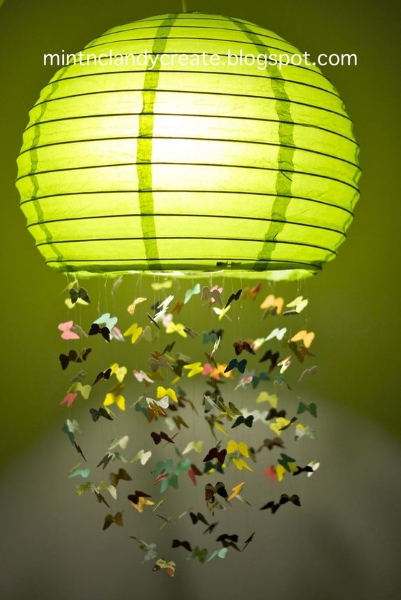 Exclusive original air "dream catcher can DIY hang festival lamp decoration window bar and restaurant Coffee hall birthday gift for Valentine's Day gift graduation gift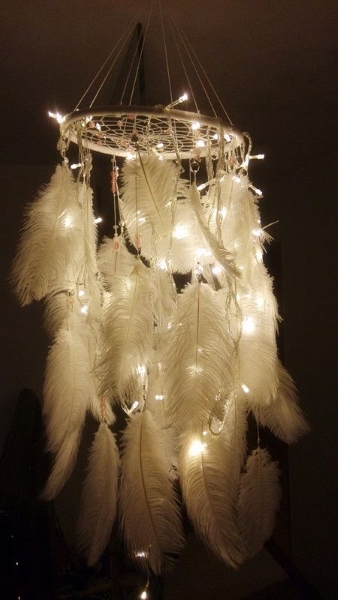 Cloth chandelier – DIY gonna make this for our bedroom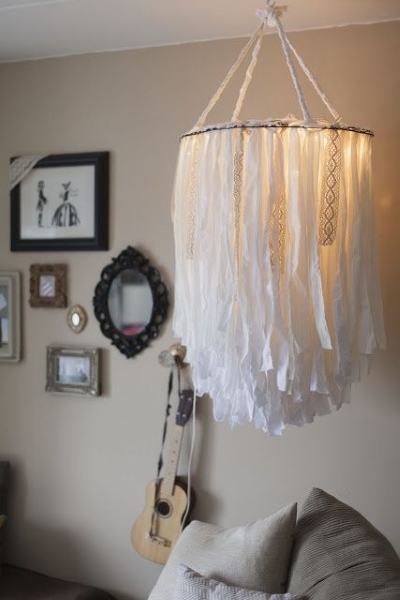 DIY paper craft ideas you will love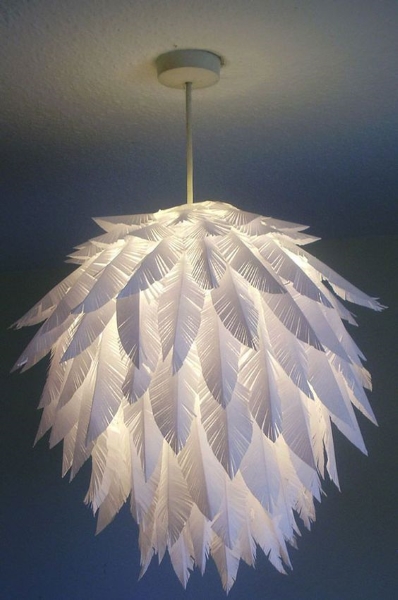 Spring themed Crystalline Chandelier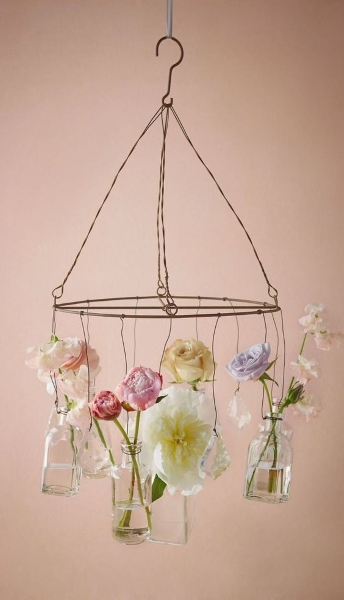 DIY Ideas For Rustic Tree Branch Chandeliers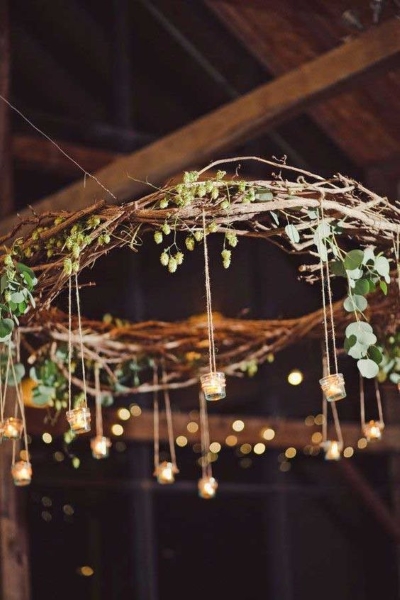 Mason Jar Rustic Wedding Decoration garden chandelier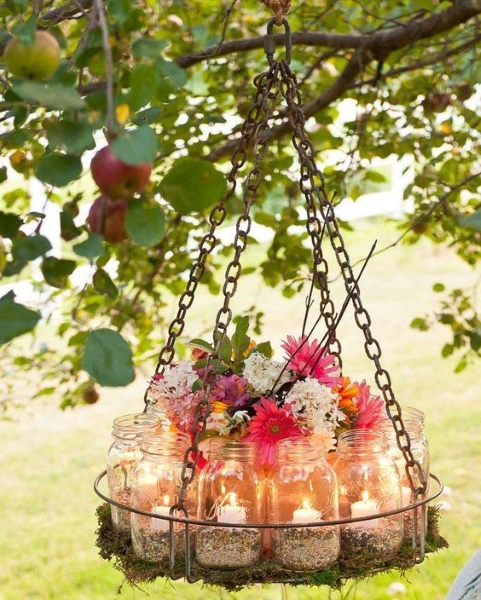 outdoor chandelier made from branches and hanging glass jars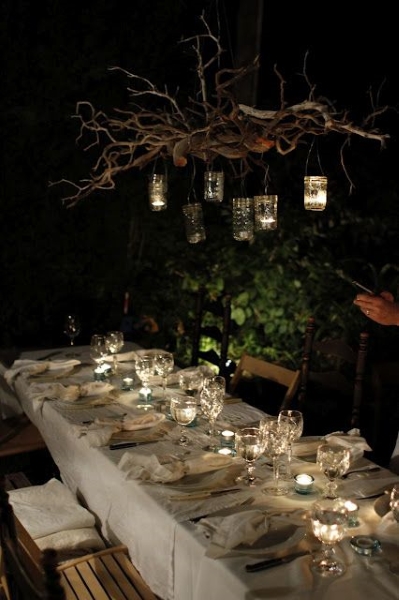 DIY Chandelier : Ideas To Make Your Chandelier At Home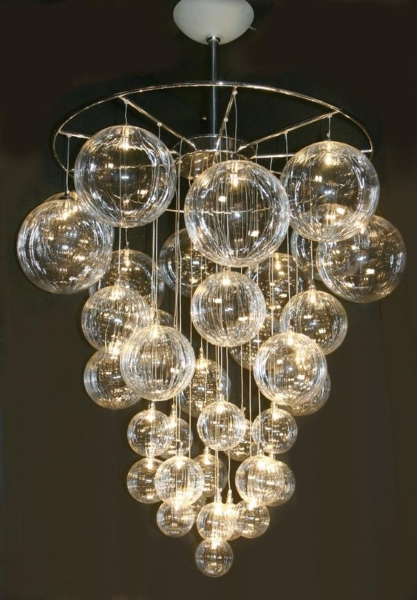 Made out of capiz shells chandelier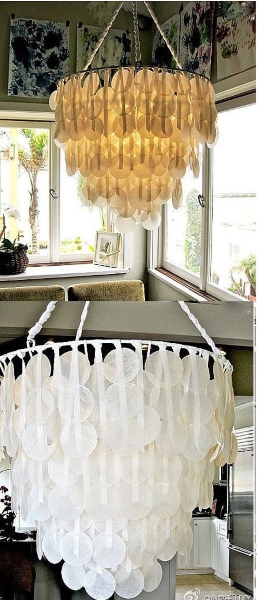 A vintage wooden ladder makes great lighting! This one is wrapped with globe lights, and decorated with vintage chandelier crystals and branches. There are endless variations on this theme!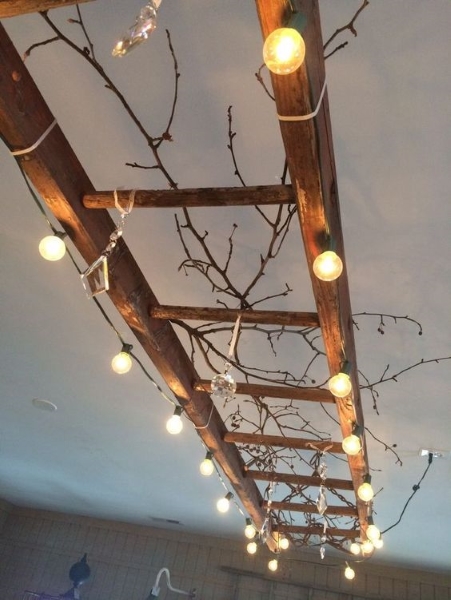 CHANDELIER :: Easy DIY "Fairy Light Ball" :: Made from a couple of plant baskets & Christmas lights! She used zip ties & silver spray paint. diy metal chandelier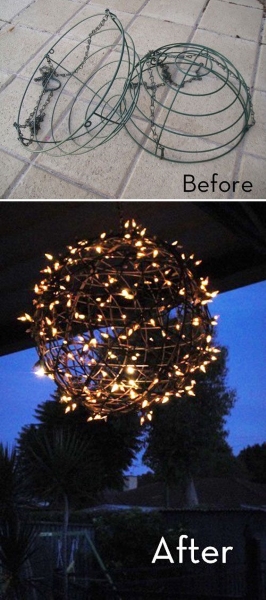 DIY chandelier. Buy a metal frame and lace twinkle lights around it. Great for a patio!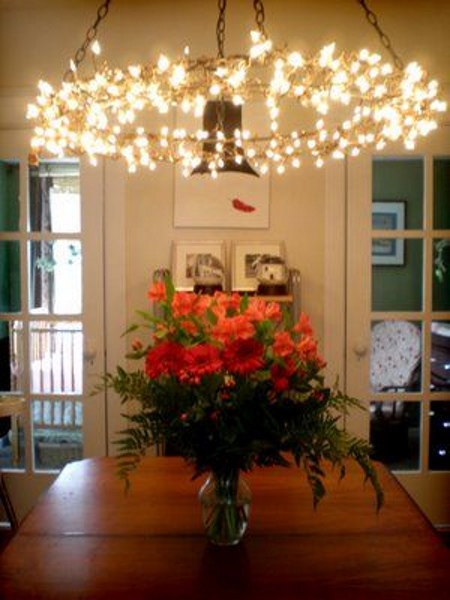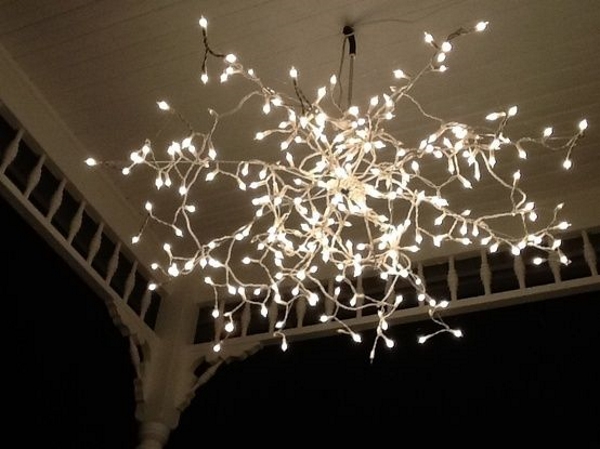 Hula Hoop Chandelier | Cheap Hanging String Light Chandelier Design by DIY Ready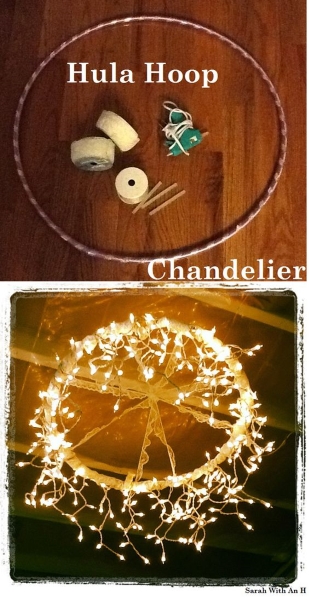 Twigs Chandelier ideas
Who would have thought that twigs can be great home decorations when accompanied with lights, crystalline stuffs and etc. Enjoy!
Amazing DIY Branches Chandeliers | Daily source for diy crystal chandelier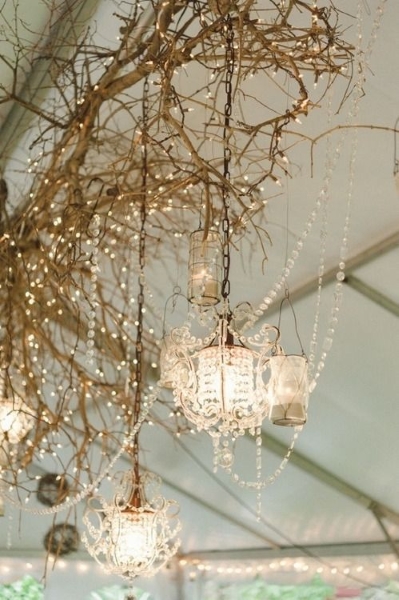 DIY Driftwood Chanelier.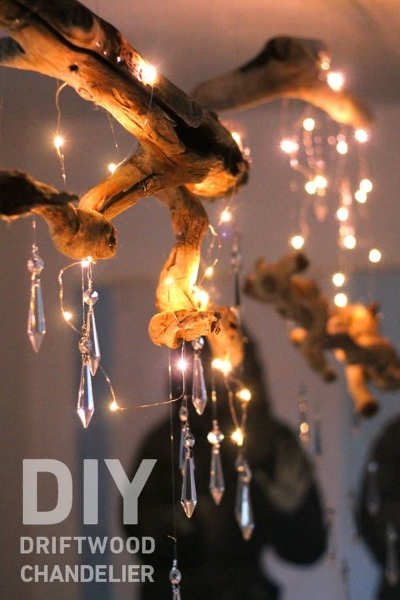 #DIY suspended #lamp made out of #recycled graters. #home #decoration 3y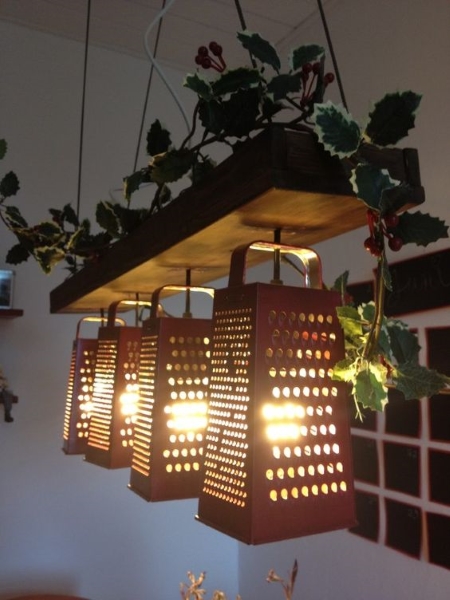 A mason jar chandelier would look great in an outdoor space . . . especially on a covered porch or patio. To eliminate electricity, think about hanging one of these in the full sun. Ooo la la. (solar sun jars maybe?)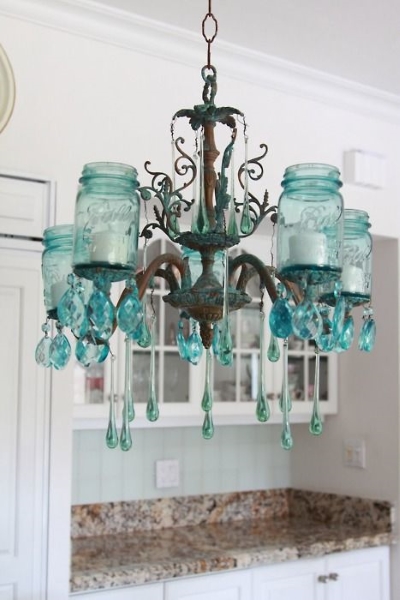 rustic bling! I could do this with the mason jar/wagon wheel chandelier I made!
home made diy elegant chandelier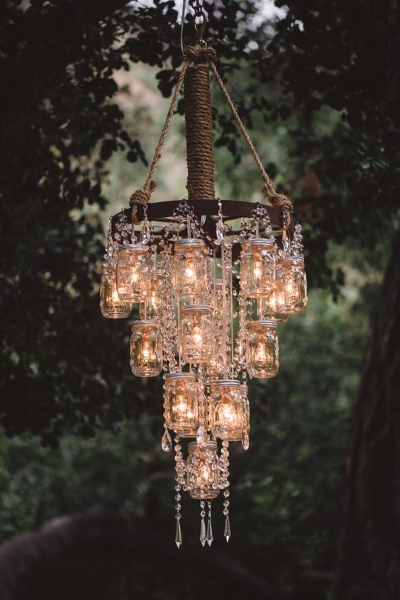 Aside from home decorations, these mason jars and wine bottles would also be awesome chandelier for your bars and restaurants, or your bars at home.
Make a beer bottle chandelier – right up there with the beer bottle Christmas tree… great for the man cave/pool room!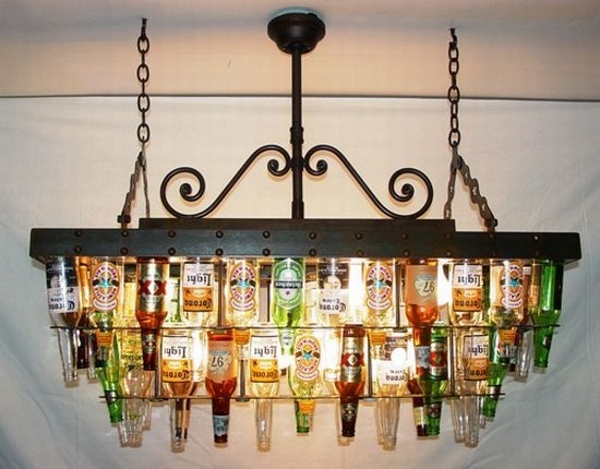 Rustic Tree Branch Chandeliers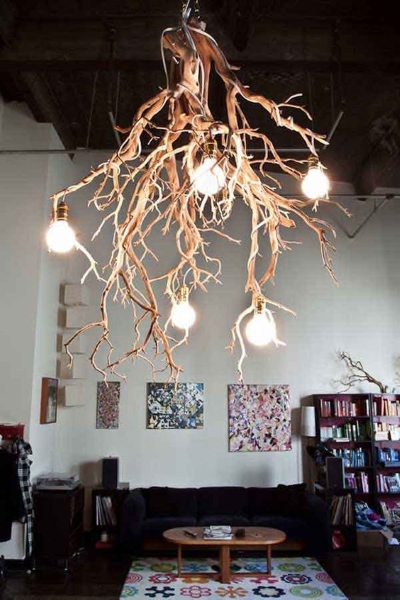 DIY Mason Jar Chandelier Ideas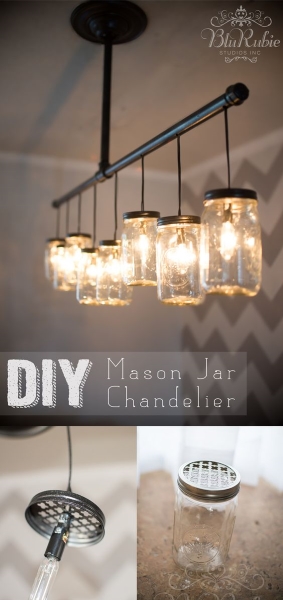 AD-Beautiful-DIY-Wood-Lams-Chandeliers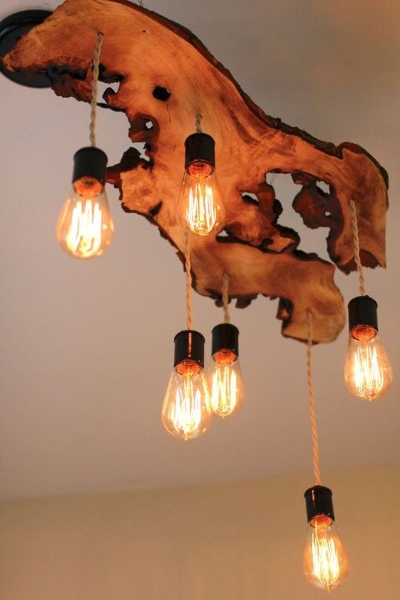 DIY – Mason Jar Chandelier
Wine Bottle Chandelier with Edison Bulbs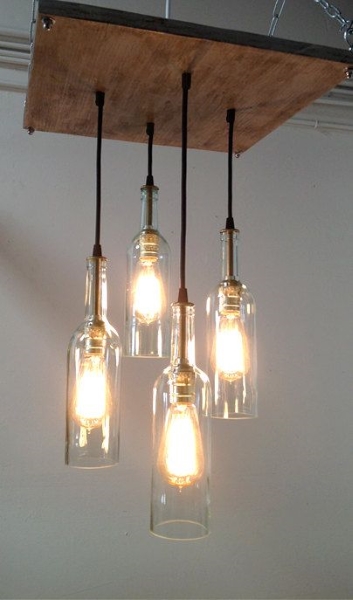 This amazing recycled Patron Bottle chandelier is made from a live edge piece of Eucalyptus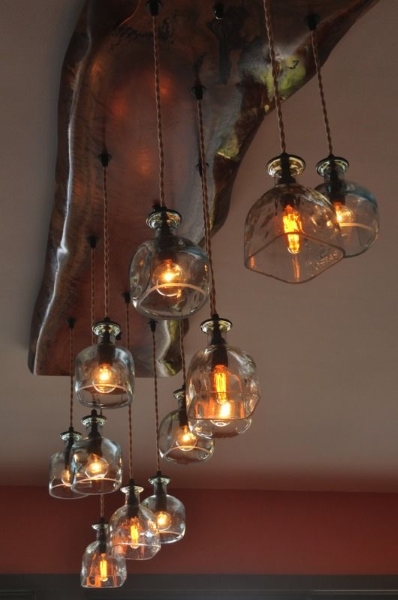 Might be one of my favorite wine bottle chandeliers.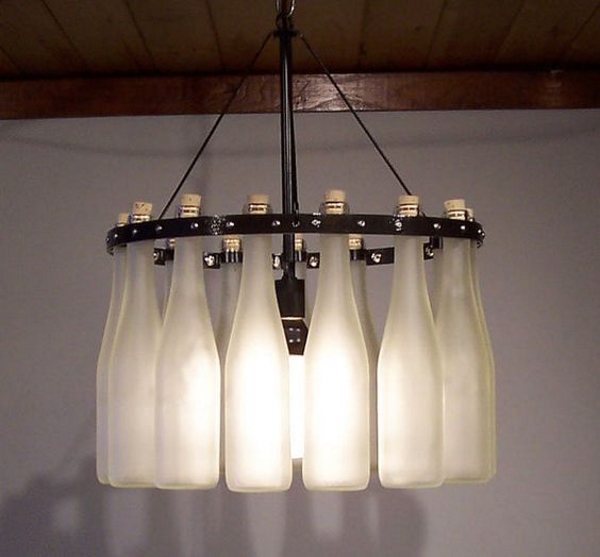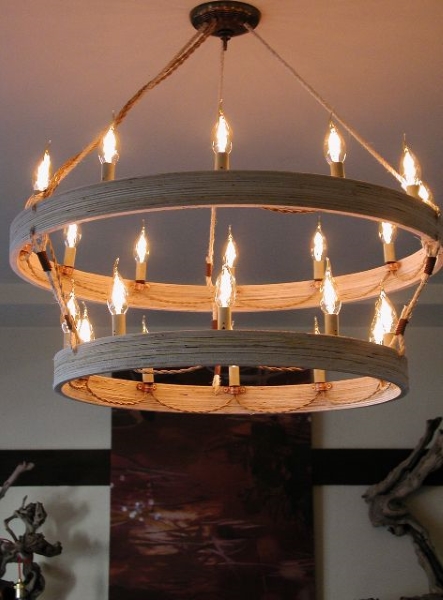 Recycled Bottle Gran Marnier Chandelier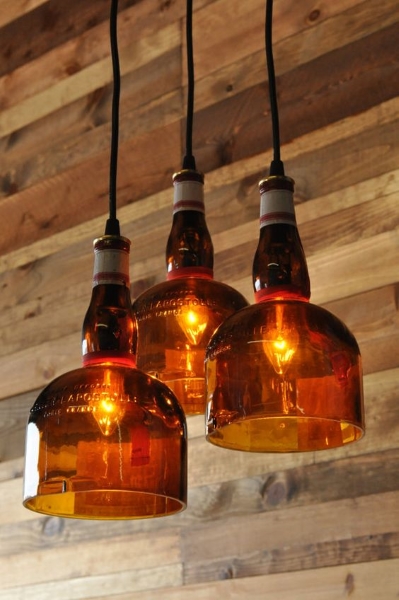 DIY Chandelier Not into the Jars, but could substitute some other colored glass for a gorgeous effect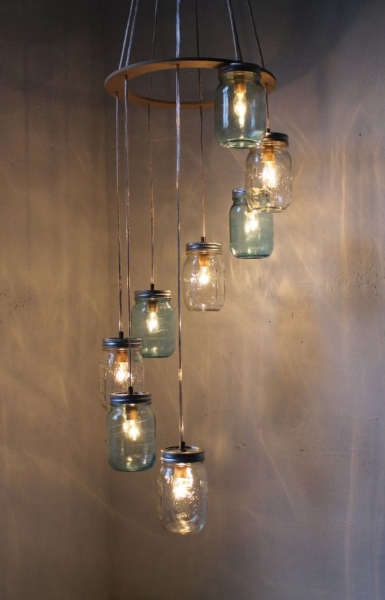 wine bottle ideas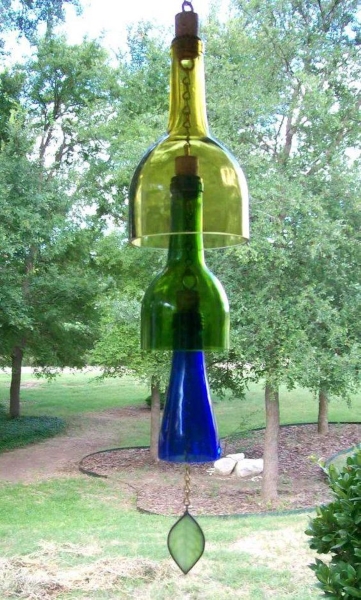 Mason Jar Chandelier from old brass chandelier with shades.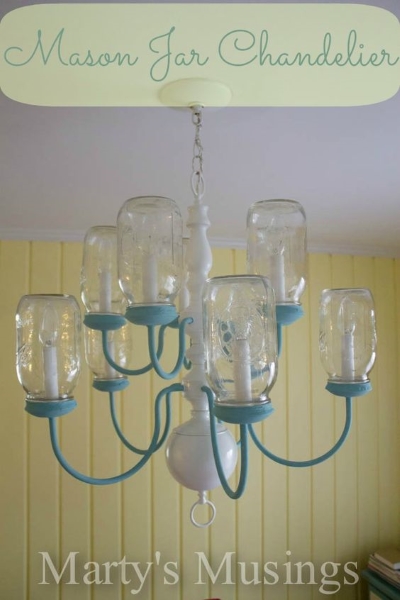 Recycled bottle chandelier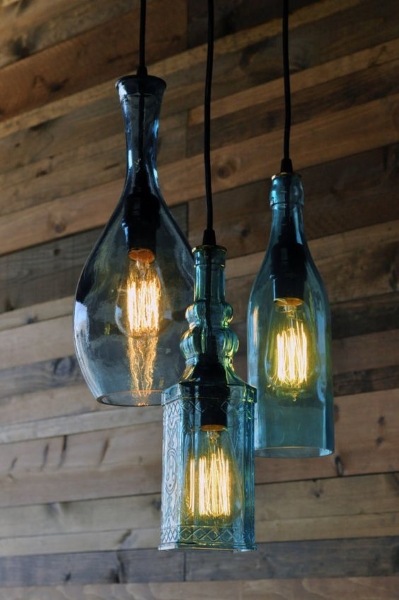 DIY Glass bottle Chandelier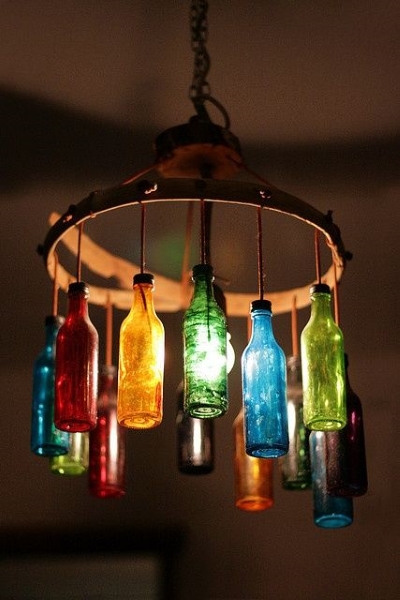 Wine Bottles Bottle Lamp
diy large chandelier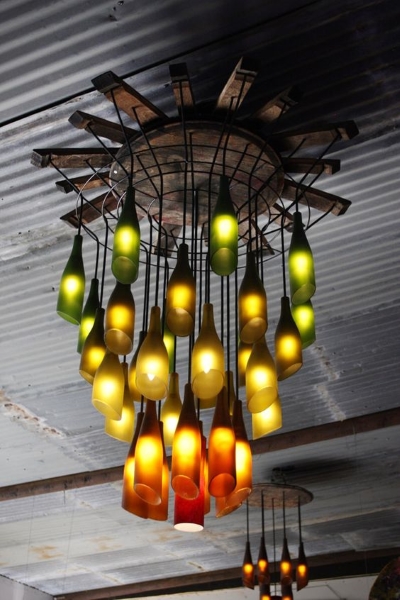 Now you could buy an old chandelier that has the crystals on it and replace them with cutlery…great recycle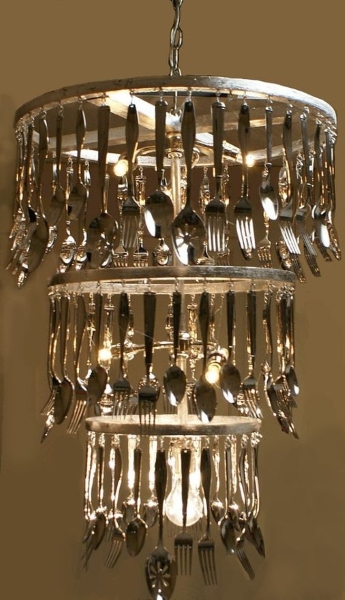 agnificent Chandeliers Made Out Of Crazy Things. Love the mini lamp shades, beer bottles, and exploding dishware.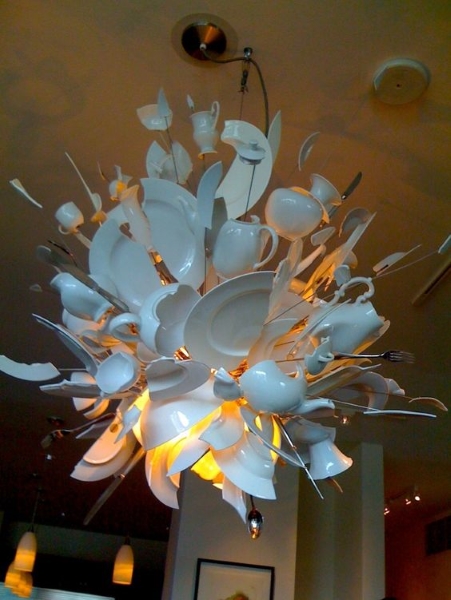 If you find this collection worth sharing, give us likes and shares on your favorite social medias. Make us visible on your Facebook, Instagram, Pinterest, Twitter or Tumblr. We would thank you big time. So, do you have any other chandelier ideas in mind? We would love to hear about it! We might feature you here if you would share it with us. We do hope this collection would be helpful for you in improving your interior decorations. It doesn't require to be the most complicated and expensive project. The recycled DIY crafts are equally beautiful for your homes. Good luck on your crafting!