Lately, I've been enjoying browsing some DIY garden ideas that have been really inspiring. There are so many creative ideas out there that I would love to try my hand if I'd only get enough time for some projects. Luckily, Pinterest remains a dependable internet buddy that provides unique ideas that are far beyond our imagination those that are provided by the brightest and most generous arts and crafts enthusiasts. I've been hooked with my previous collections, Do It Yourself Gardening Ideas and DIY Recycled Tire Projects and I couldn't get enough. So I decided it's about time I pick another category which is why I've come up to saving my top favorite DIY Garden Planter ideas!
Good thing about these projects, they can be displayed as outdoor garden planters and even for indoor planters. Various unused, spare, recycle or up-cycle items can be used to be able to create a more interesting and creative homemade planter. From stones, cans, defective bulbs, old cabinets, pallet of wood, ceramic, tubes, pipes, barrels, cork and many more materials. Brace yourself with a bunch of awesome homemade garden planters and gardening ideas. Enjoy these DIY Garden Planter Pinterest Favorites!
Give your front porch some uniqueness With this DIY Address Plaque/planter! Can you believe it was all made using scrap wood?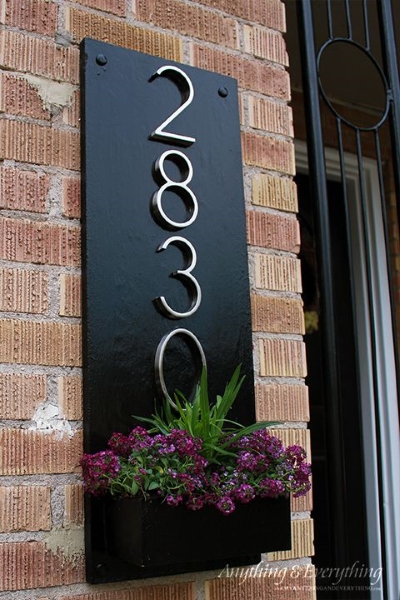 Happy planters to lighten up the atmosphere of your home. Even kids would appreciate this idea.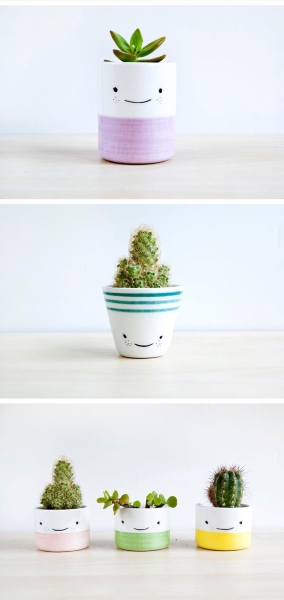 Sea shell planters are creative ways to show off plants. You can tuck smaller succulents and use them as a centerpiece of your home.

These Terracotta Candle Planters are Simply Fabulous –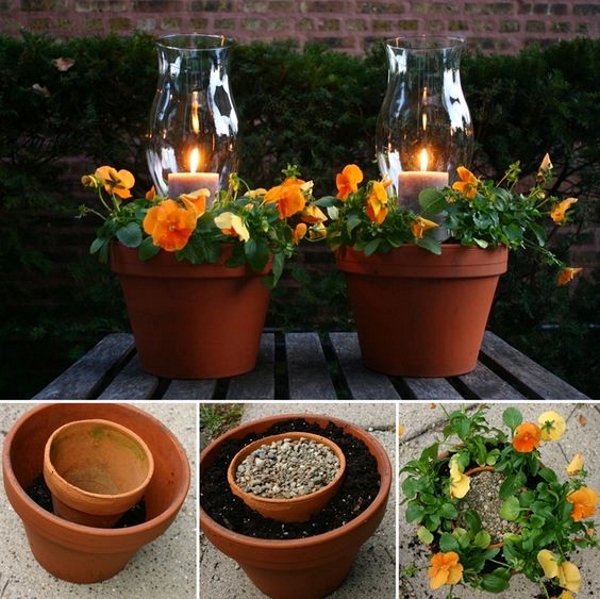 Turn those old odd china cups into these simple planters for succulents and cacti. How cute do they look!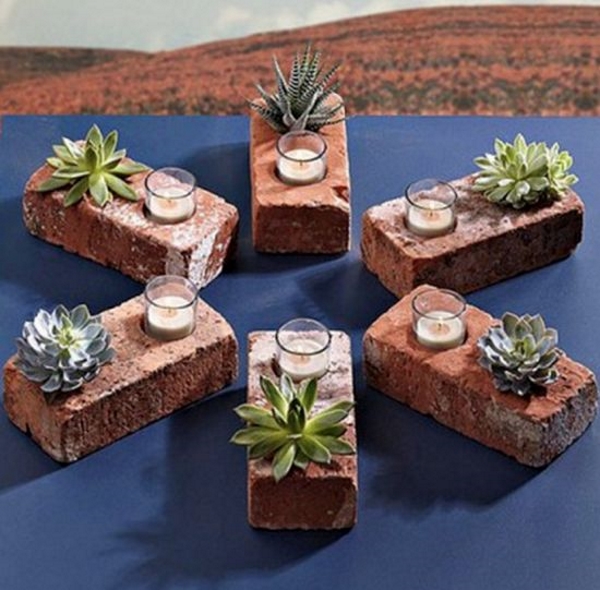 A wine glass with succulent plants would be a nice table decoration, especially when there's no more kids in the house.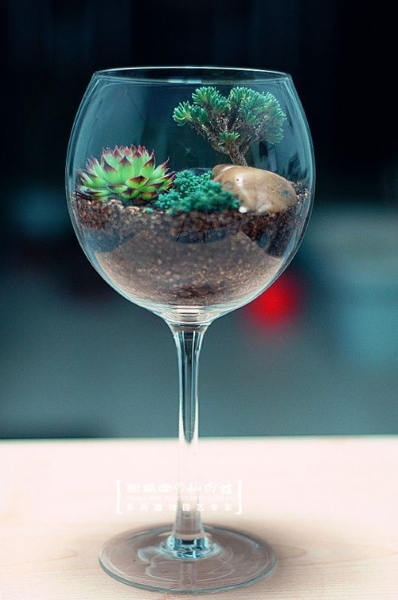 These cress cups make for the best beginner garden ever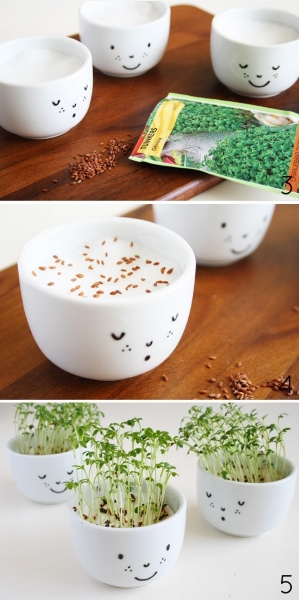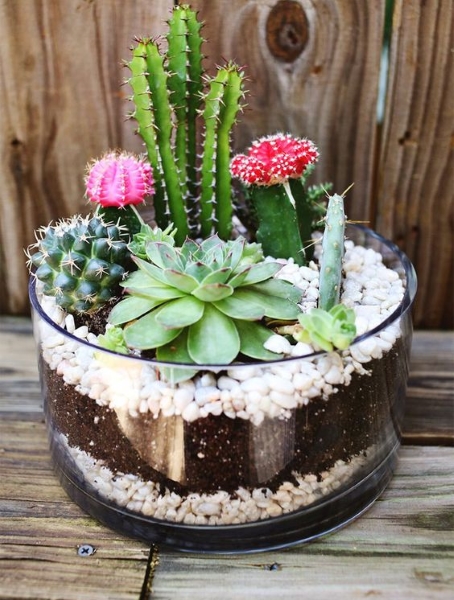 Cute DIY Planter – Bring a little bit of nature into your home or office! DIY Planter Of A Fallen Tree Piece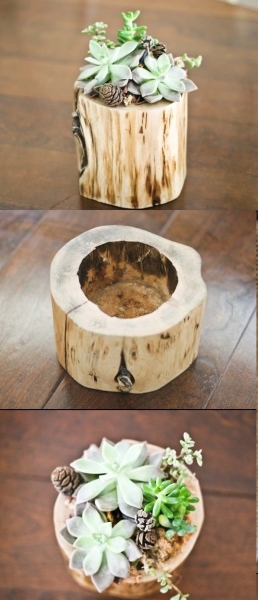 Use cement to make a pair of merry planters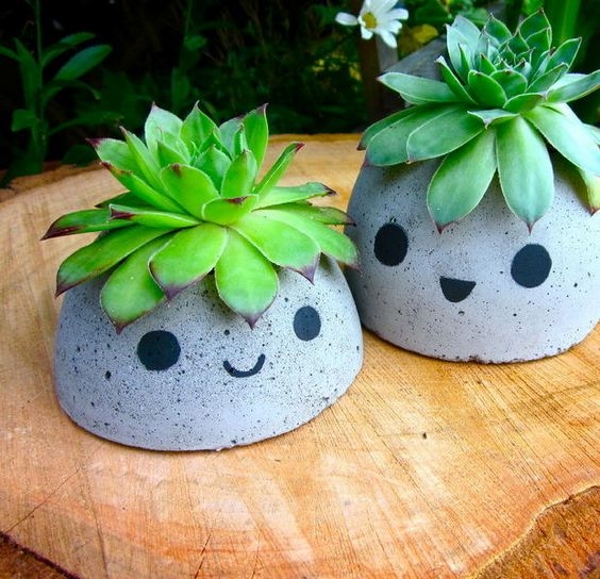 Use this clever cork idea for your plants.

A DIY planter made out of corks. From now on, keep your corks and it would be a bright idea for garden purposes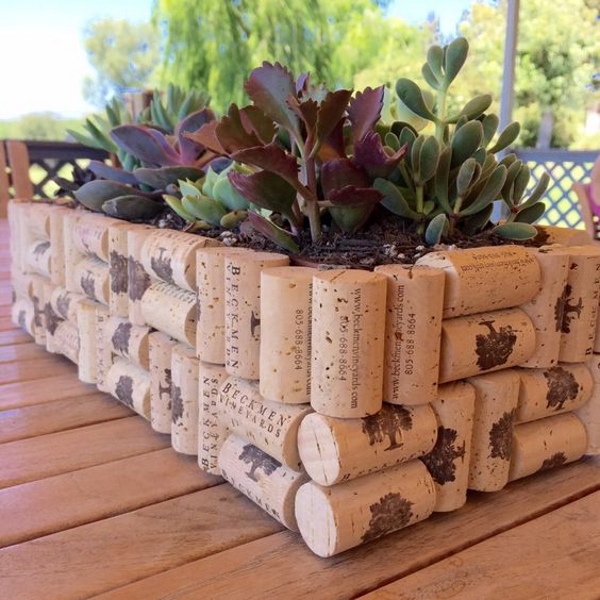 DIY Fun With Grass Seeds And Sponges

DIY Rock Covered Bucket turned into a recycled planter

Planters made from plastic PVC tubes and mosaic tiles
Fairies and succulents in the most adorable teacup planter I've ever seen!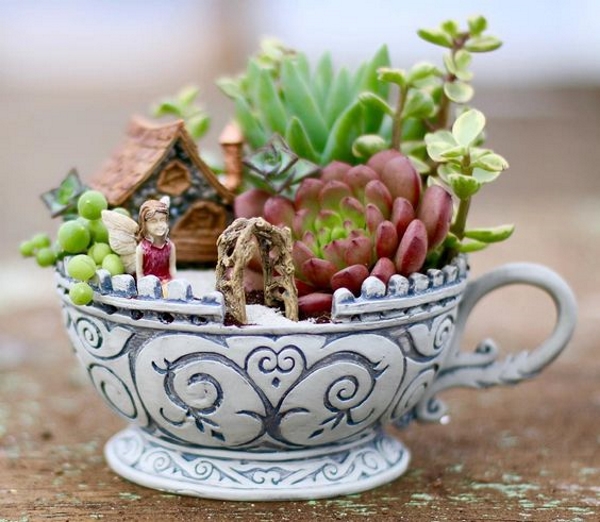 Recycle your torn or unused collections of shoes, boots, hats, bags, cans and more. Turn them into beautiful DIY planters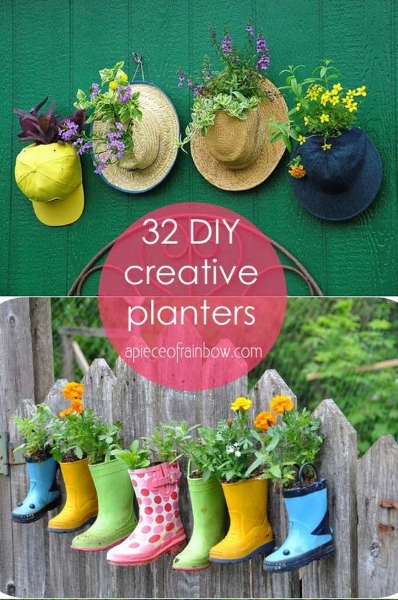 Who would not love with this DIY stone planter. But look closer – those aren't actual stones, they are made from clay!

Fun and inexpensive DIY planters. Perfect for balconies and small patios!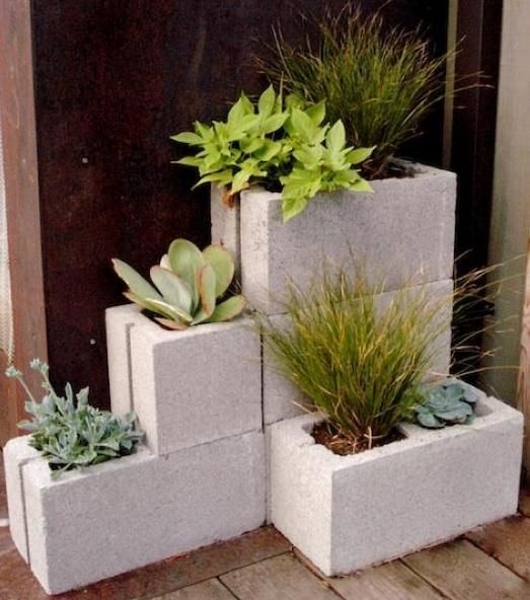 Concrete Pots In Hand Shade Are Super Creative Project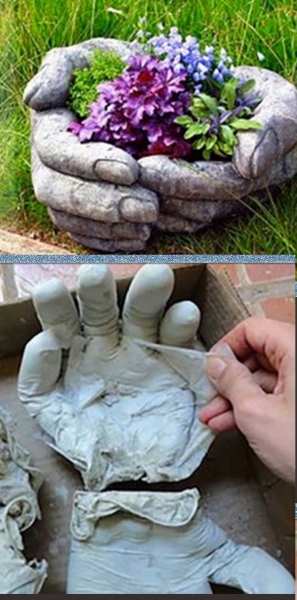 DIY Seashell Planter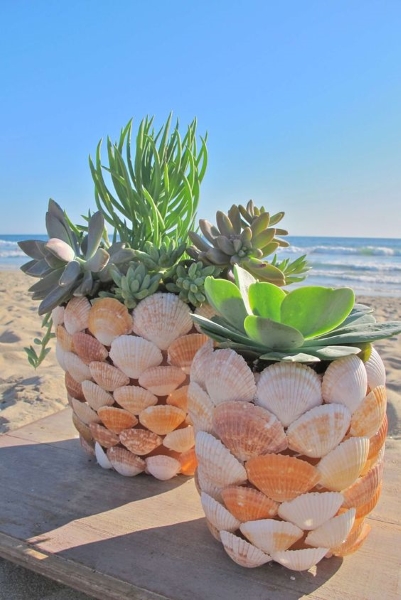 Now here's a bright idea: Using old light bulbs as hanging planters either indoors or out.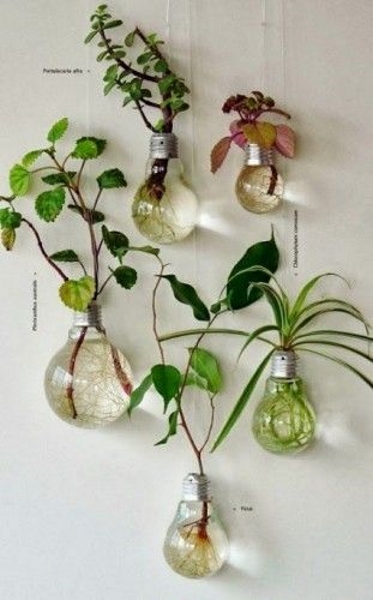 I like the idea of a light in a container planting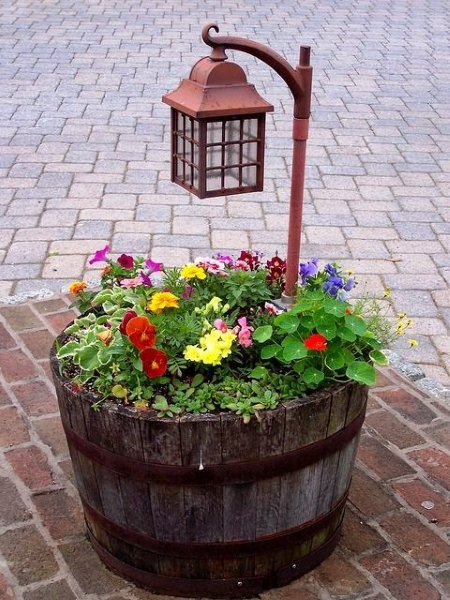 Easy DIY Solar Light Lamp Post with Flower Planter for the entry by our driveway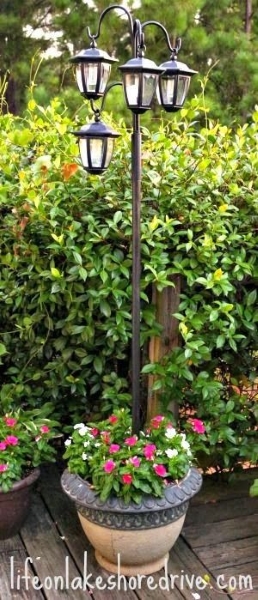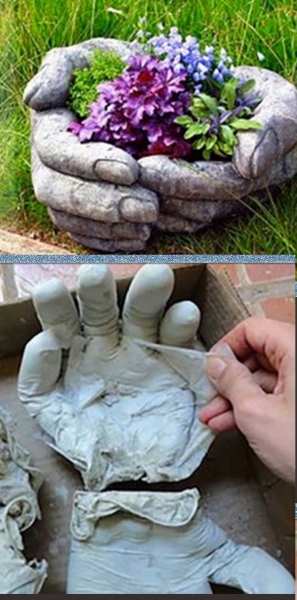 PVC Planters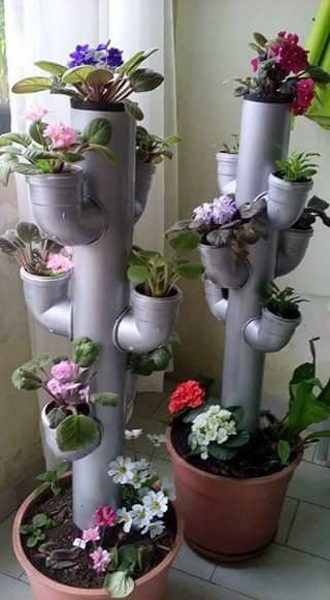 Recycled cans and little bit paint, so colorful and cute! Great idea for a little herb garden!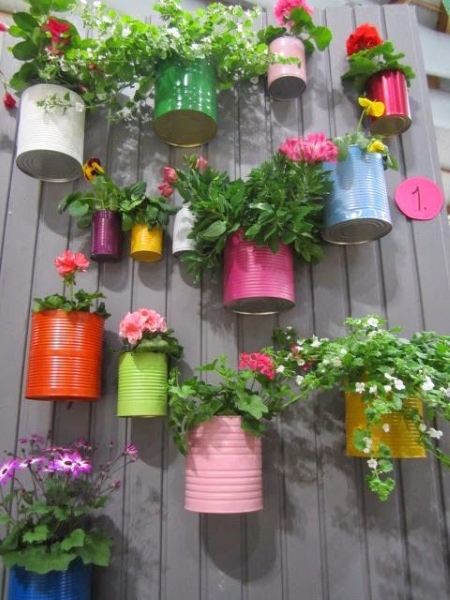 These garden crafts are SO FUN! From glow in the dark planters to DIY butterfly feeders, there are so many awesome craft ideas for the backyard!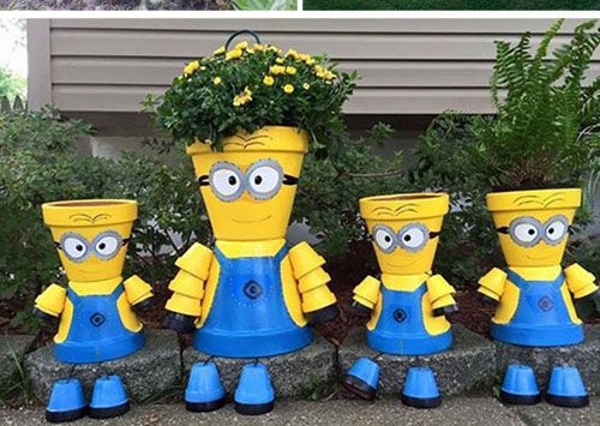 Easy peasy herb planter. It will be natural and green decorative touch to your living space.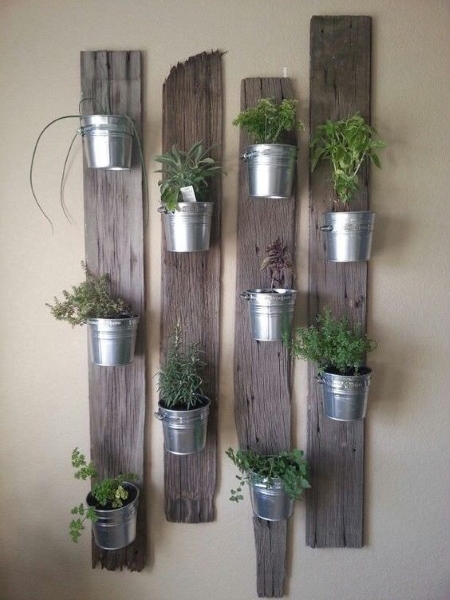 Home Sweet Home Stacked Planters
potted wall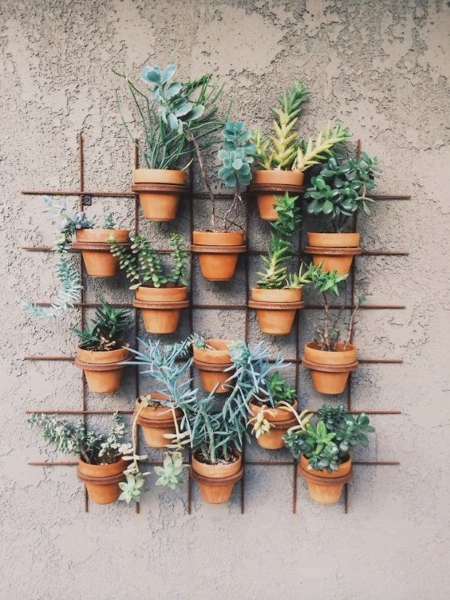 Looks really classy for your home, DIY Monogram Paver Planter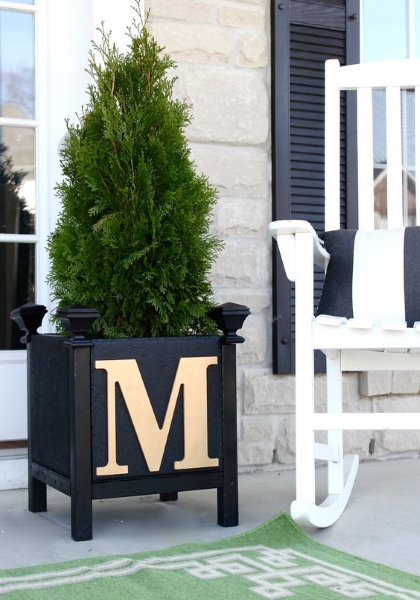 Utilize vertical space like never before, create a birdcage garden with plants hanging on it.

A stylish planter idea, circular framed planters that would beautify your walls whether indoor or outdoor

Rock planter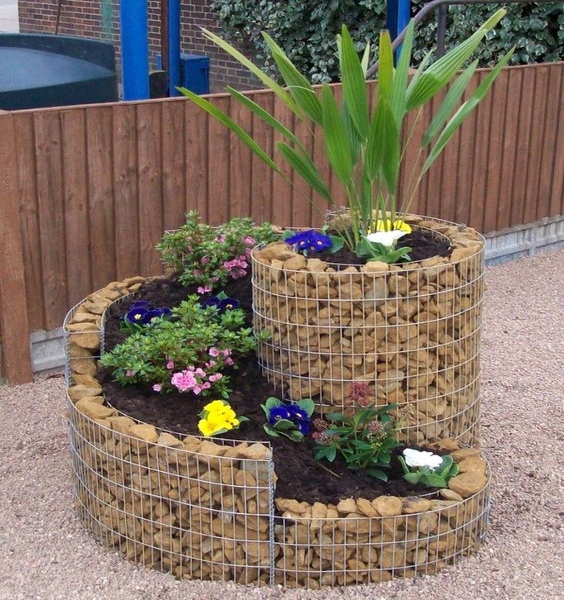 Adorable DIY Hanging Planter Ideas To Beautify Your Home
Creative Hanging planters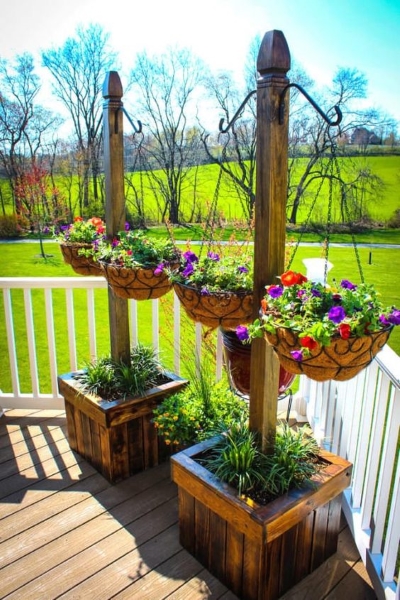 PVC pipes planter with succulent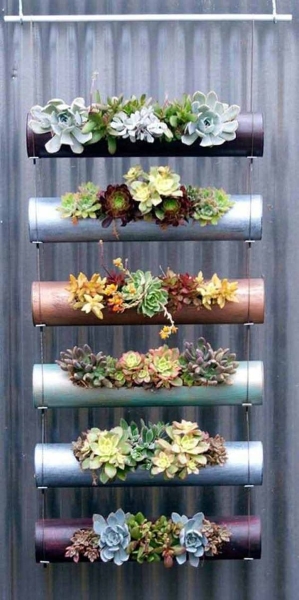 For a unique and creative succulent planter that can be done on a budget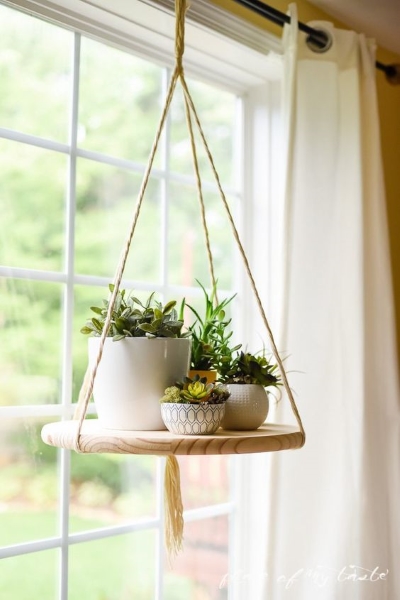 Sea Creature Hanging Planter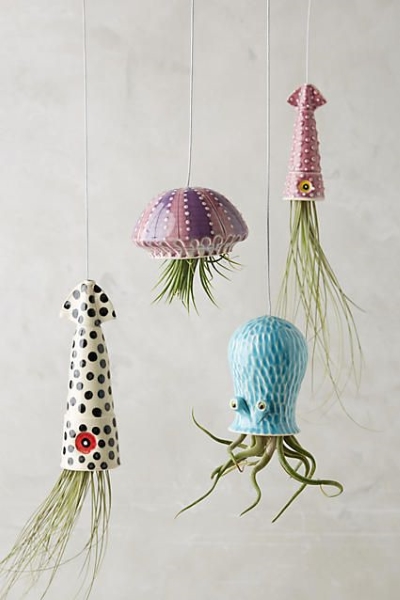 Cute and easy Hanging Basket Stand. Spruce up that door step or patio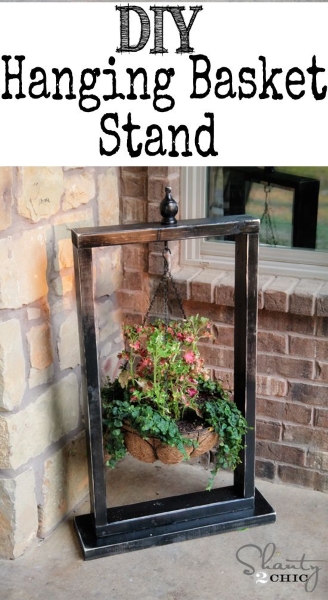 Beautiful Bottle Gardens That Will Make You Beam

Transform a junk shop chandelier into a lovely Terracotta Planter Chandelier. It's a great repurpose you'll enjoy. Be sure to also view the Claypot People and Lighthouses.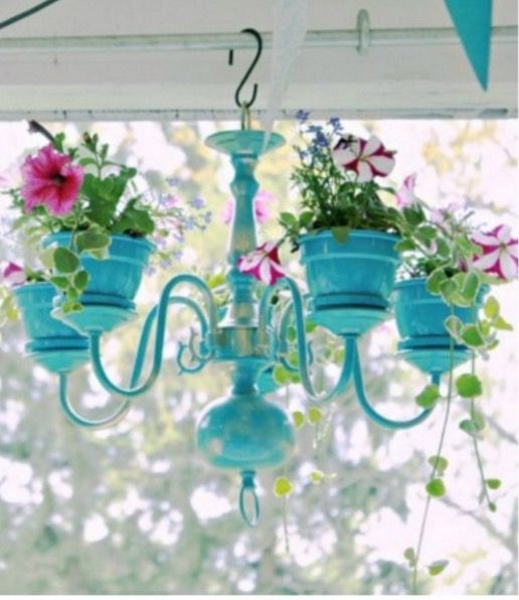 Garden planter idea: Put old kitchen colanders to good use and transform them into pretty hanging baskets for plants, brilliant for updating your garden for spring.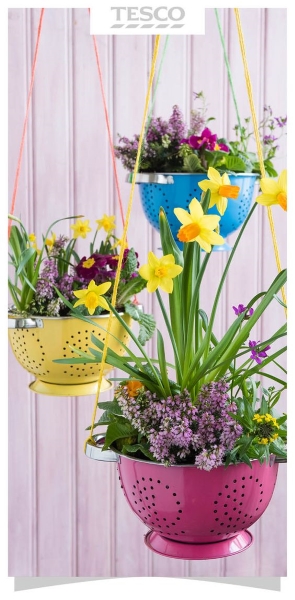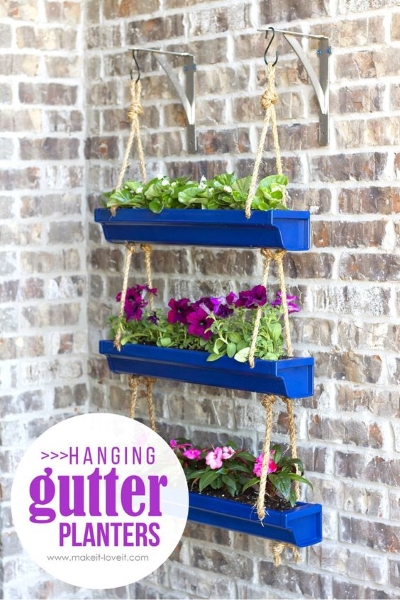 Vertical herb garden from salvaged wood and mason jars, Cool DIY Indoor Herb Garden Ideas

Who would thought that using pallet of wood be a good DIY Vertical Pot Pallet Planter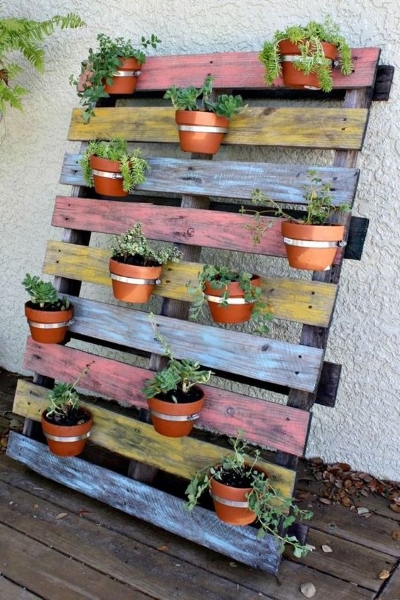 DIY Porch and Patio Ideas – Upcycled Front Porch Planter Drawer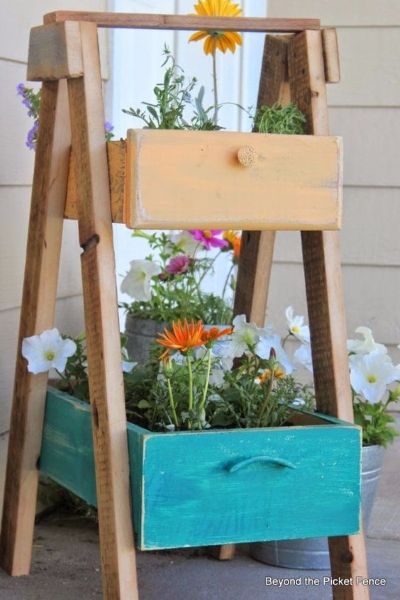 You will love this easy DIY Crate Train Planter to show off your favourite blooms. Check out the Log Train Planters too!
42w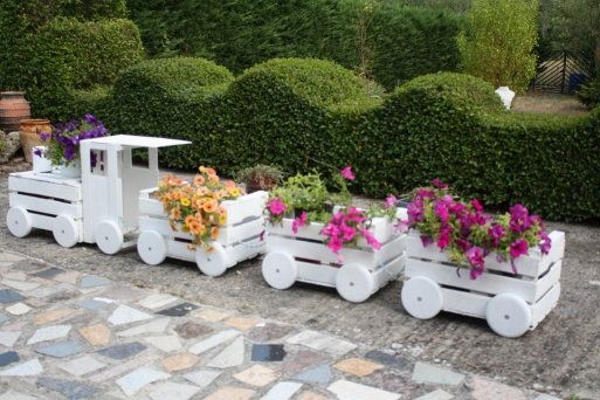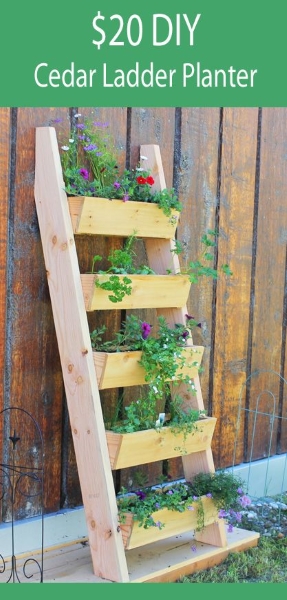 DIY Monogram Letter Vertical Garden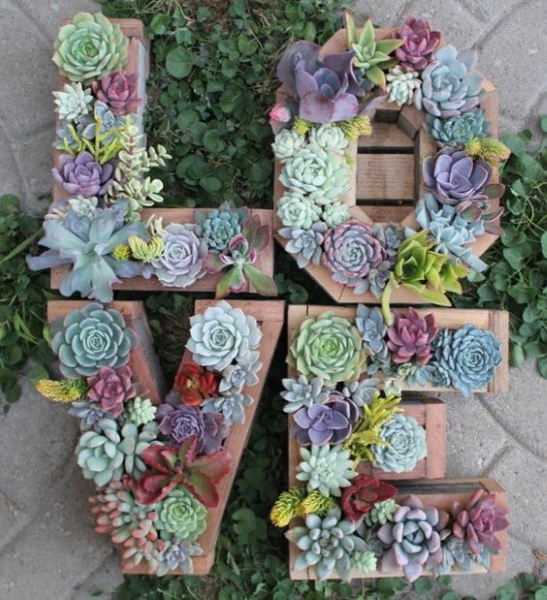 Make Beautiful Log Garden Planter

If you're a person with the so called "green thumb" or someone who is believed to have the talent in growing amazing plants, you might as well try any of the DIY home planters above. Start with the basic, the ceramic pots or the defective light bulbs I may say are my top pick in this collection. They look like the easiest yet equally attractive as the rest of the pictures. I'm sure your friends would love this collection too. Make sure you tell them about this page through your social medias like Facebook, Twitter, Pinterest, Instagram or email them. Don't hesitate to click the like buttons and I would thank you big time! My next collection would be more interesting, DIY chandelier ideas that would blow your mind! Trust me, they'd be cheap and simple looking yet would be a nice home interior idea. Till next time!