I just watched the Hotel Transylvania 2 recently and I must say, it's as awesome as the first movie. It's double the fun since Mavis and Jonathan already have their little vampy (vampire) baby named Dennis. The plot of the movie focused on how Count Dracula strived to bring out the vampire personality of baby. He even agree with son-in-law Jonathan, to bring Mavis to his hometown so Count Dracula could pursue baby to be a certified vampire. The movie wouldn't go crazy and giggly if not with the presence of grand daddy Dracula's close friends. I'd definitely would love to watch it couple of times because it is very enjoyable. As I've loved it being an adult, I am so sure the young ones love it more. Trust me!
Since Halloween is still 5 months from now, having a Hotel Transylvania party theme would be the best excuse to have vampires, mummies, Frankenstein, bats, ghost, fangs and perhaps using black or purple lipstick too. This party theme would be fine the whole year round and since it's very fresh and trendy these days, why not give your little one an awesome party that would really wow your guest. Here are the best DIY Hotel Transylvania Birthday Party Ideas online, compiling them into one collection so you won't have to browse them one by one. Only the best, as always! I really think this would be the only horror party that is not scary at all but cute and fun instead. It would also be nice to use some of these ideas for Halloween decorations ideas 2016 so it's obviously hitting 2 birds with one stone. Be the first to make the DIY projects below and your friends will surely be amazed on how creative you can be. Let's get started!
Vampire Invitations for Hotel Transylvania party, Halloween or Costume Party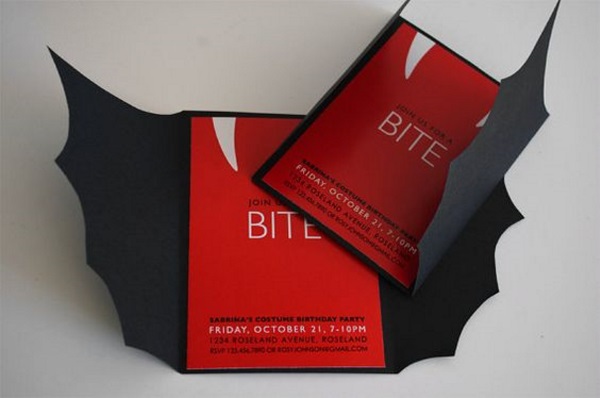 The perfect DIY coffin invitations for a Hotel Transylvania theme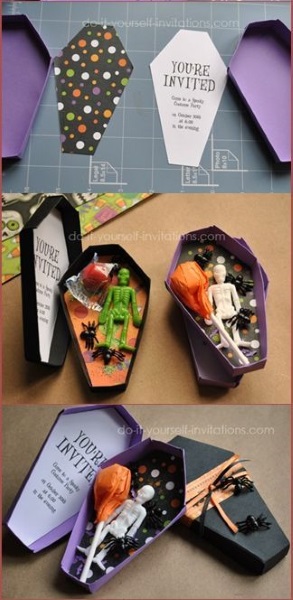 Hotel Transylvania Mavis Costume DIY, just adorable!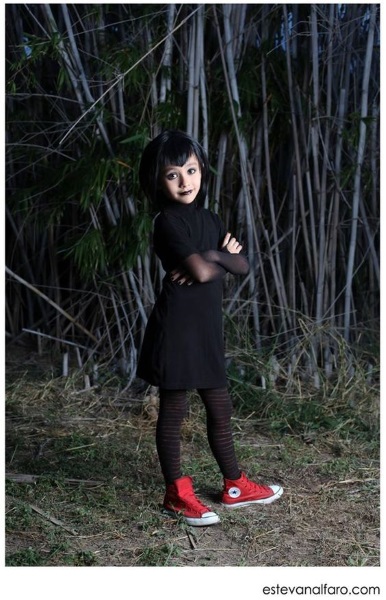 So okay, if your kid is a boy then of course choose Jonathan costume instead of Mavis. This photo below shows you everyone in the family can wear a costume.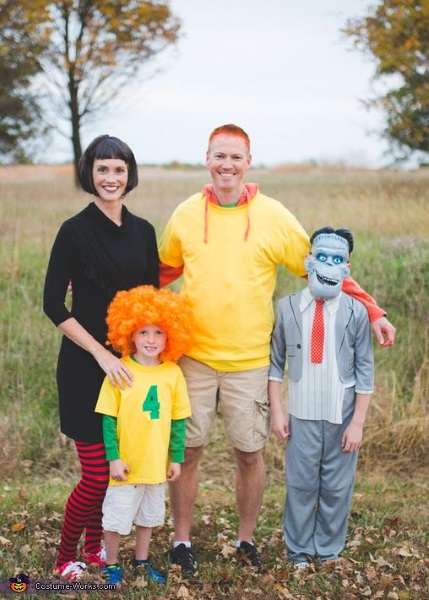 Here's a makeup idea for moms, or even to your baby girl. Eunice from Hotel Transylvania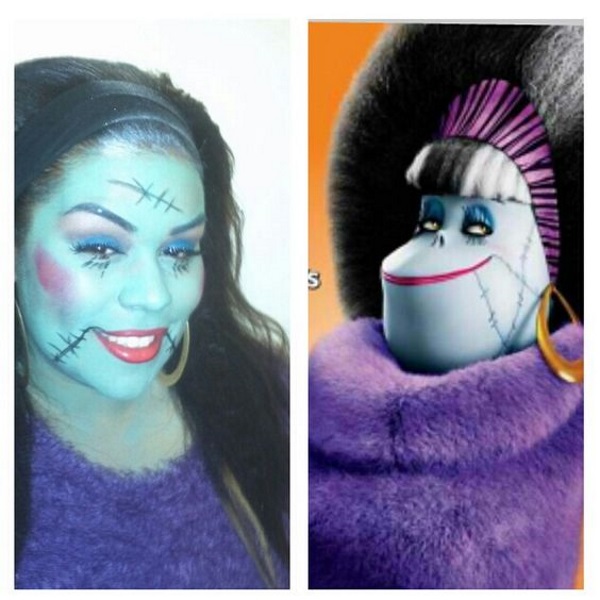 Hotel Transylvania party decoration ideas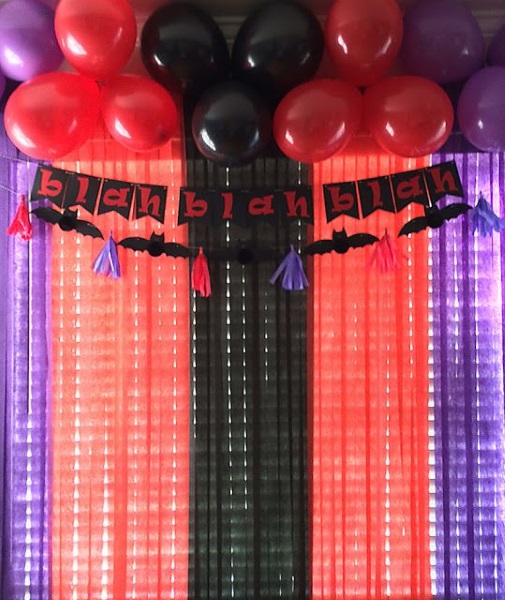 Hotel Transylvanian party table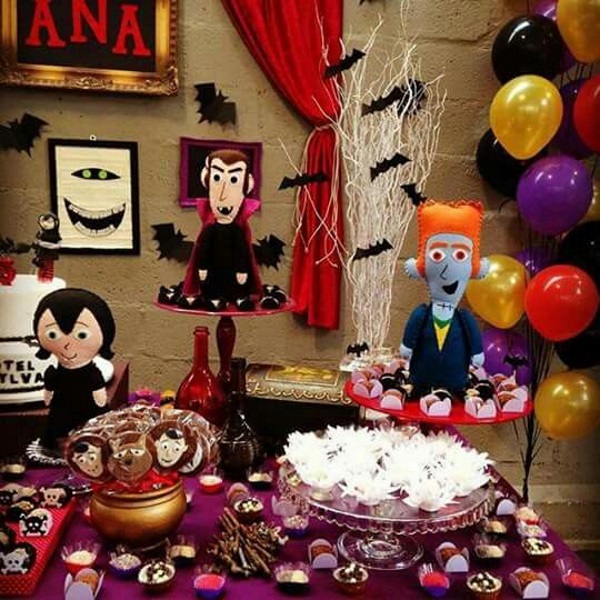 Cute Spider lantern decoration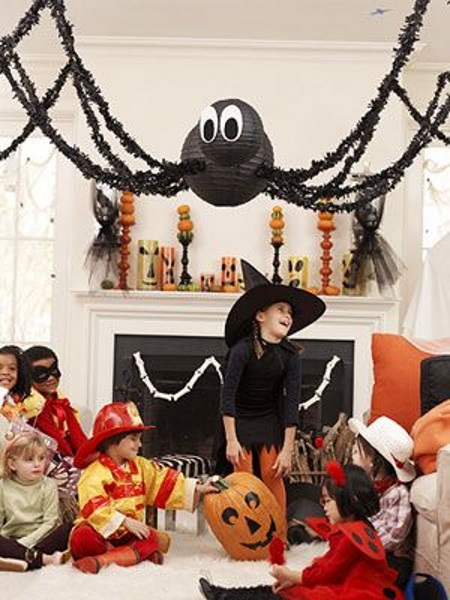 Hotel Transylvania Birthday decoration for outdoors
Make Spooky Balloon Ghosts for your yard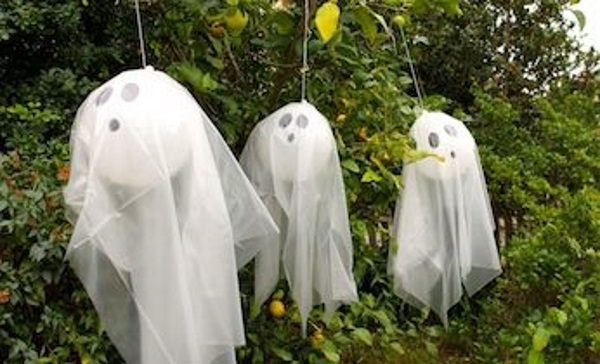 Mummified Door (Kids-friendly door greeter) You can use same bandages, white crepe paper or whatever white strips you wanna use to make it look like a mummy. Of course don't forget the eyes too!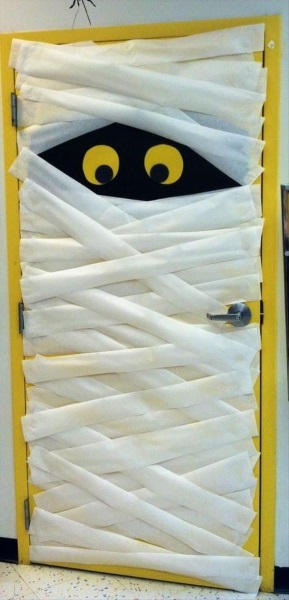 Easy ghost silhouettes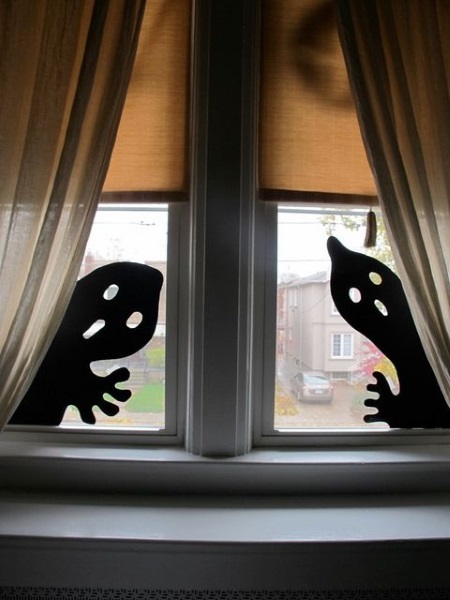 Vampire for your straws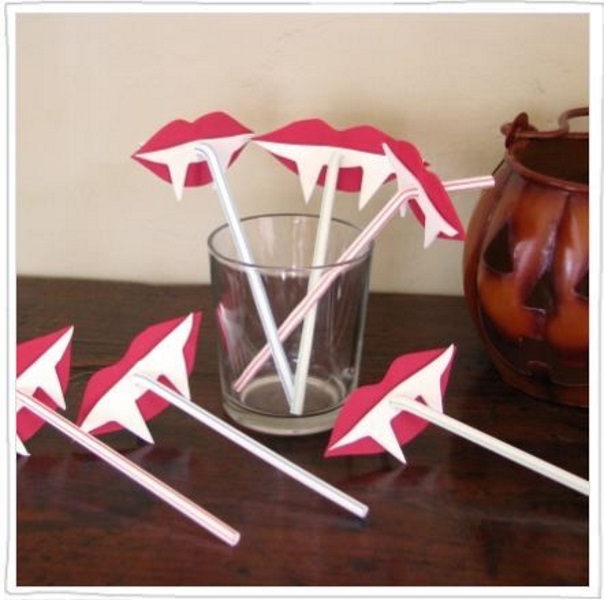 A great way to dress up mason jars for your outdoor showing of Hotel Transylvania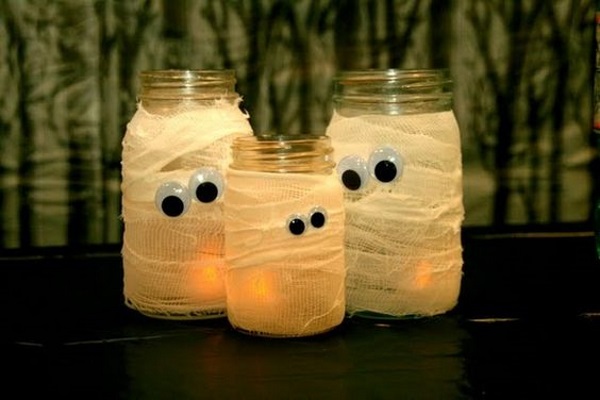 Crawly spiders are the center of attention in these mason jars
Hotel Transylvania party ideas. Put one on each door.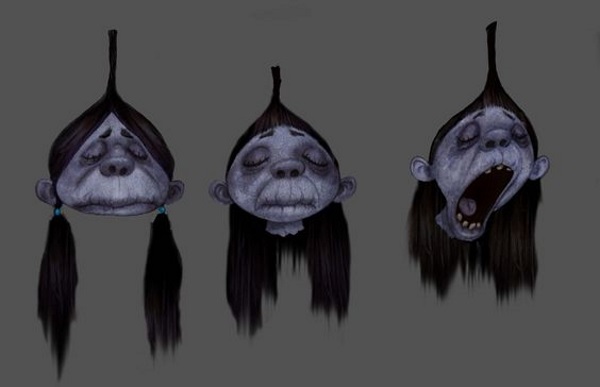 Dry ice fog, an idea that will make you have the best party ever!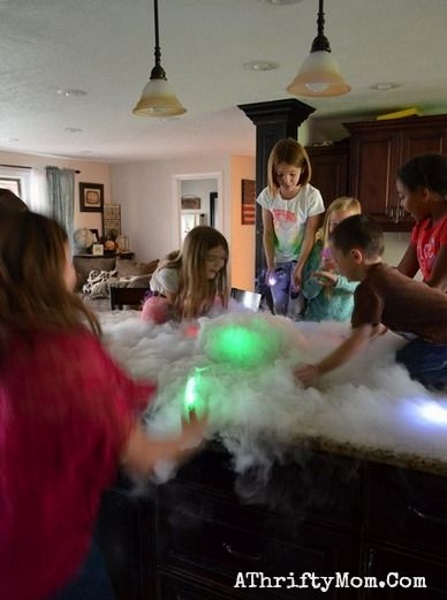 DIY Bat decorations for your wall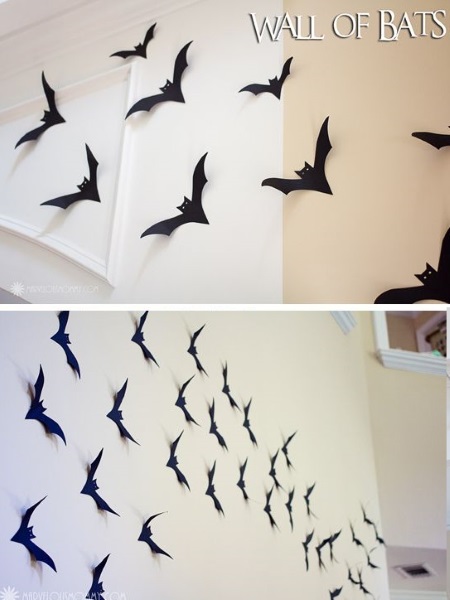 How about balloon bats?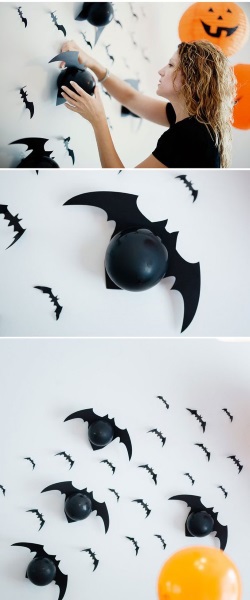 Super simple and spooky ideas for transforming balloons for Hotel Transylvania or Halloween!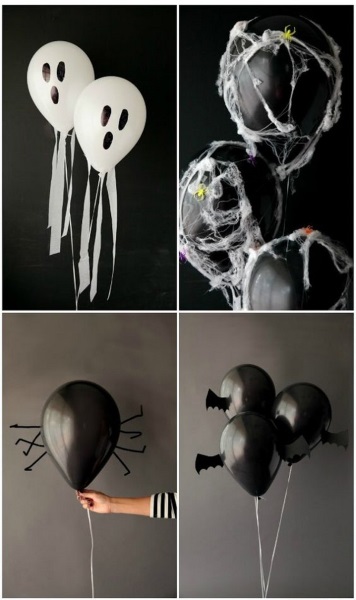 Decorate your home with Dracula Balloons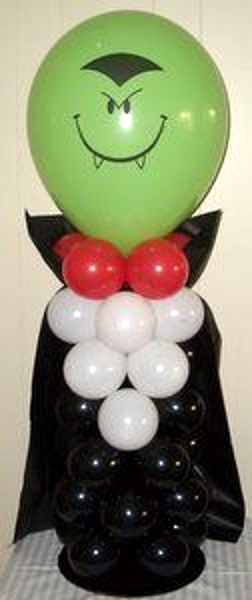 Spider Balloons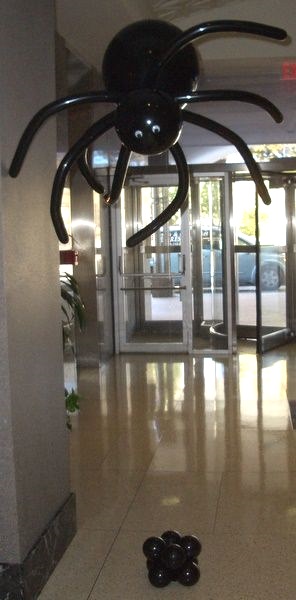 Spider's sticky web for your hallway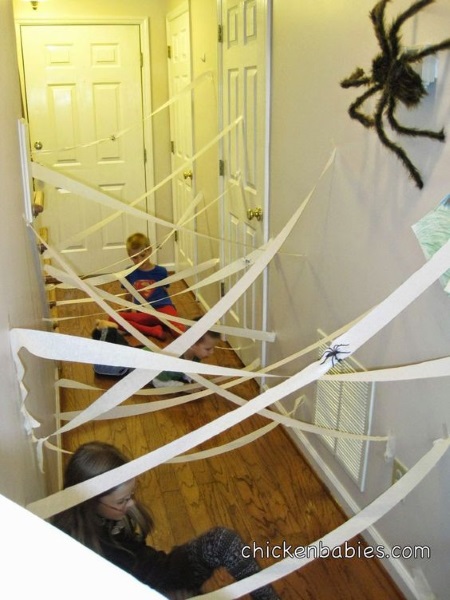 Ghost Cupcakes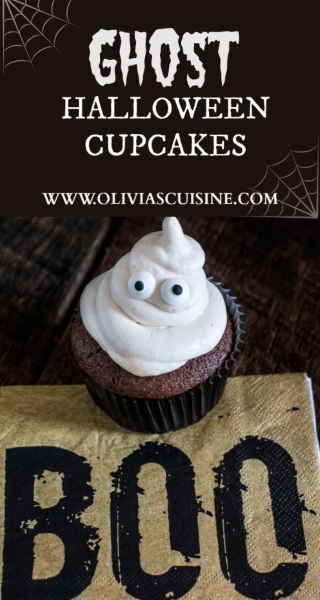 These creepy creation bat cupcakes!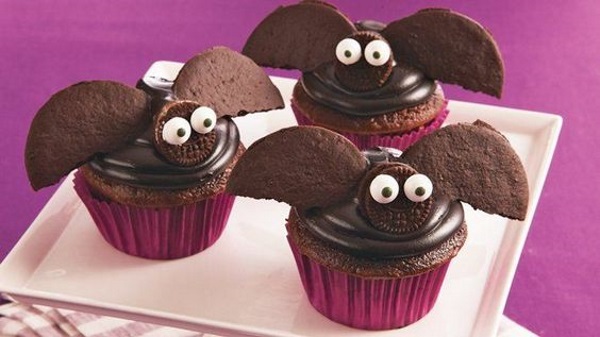 Hotel Transylvania 2 look a-like cake design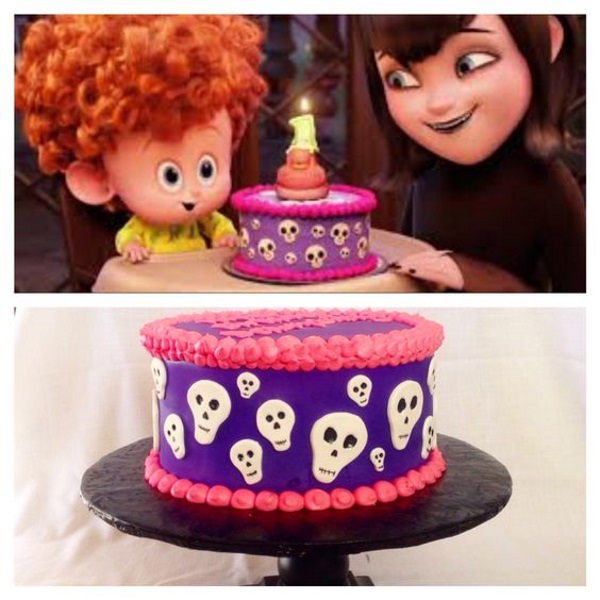 Hotel Transylvania cake design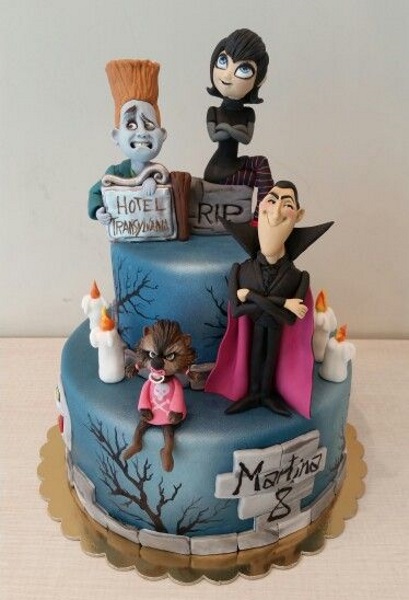 Frankenstein drink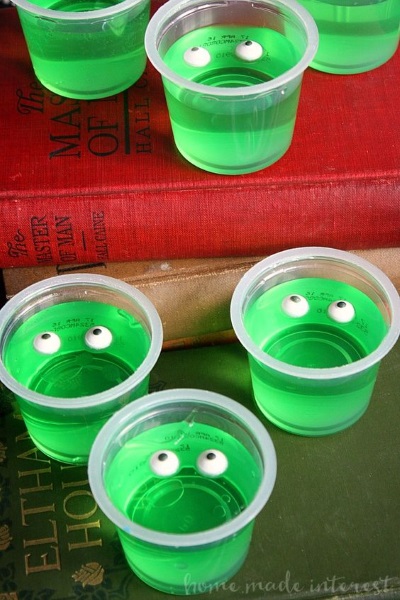 These mummified cookies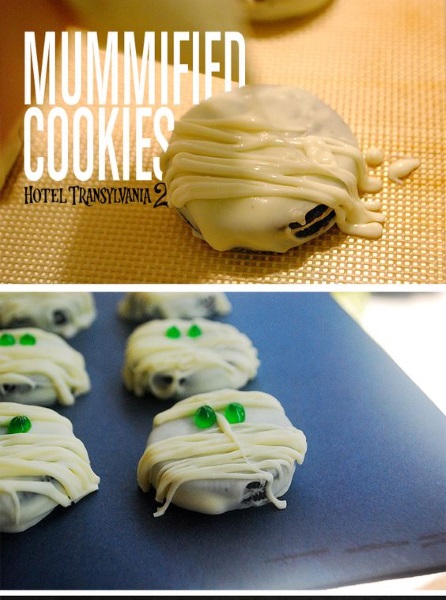 This green slimed popcorn is Johnny's favorite Halloween treat for a movie marathon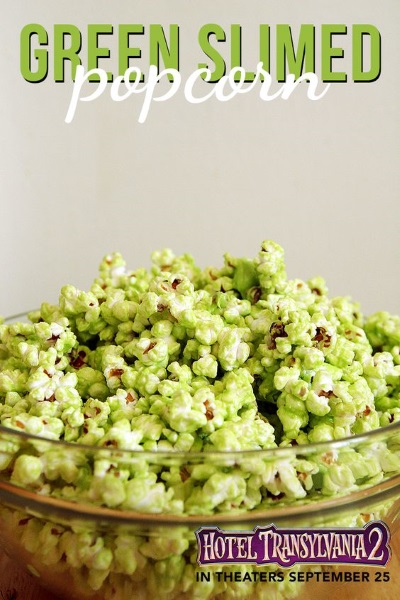 Frozen 'Boo'-nana Pops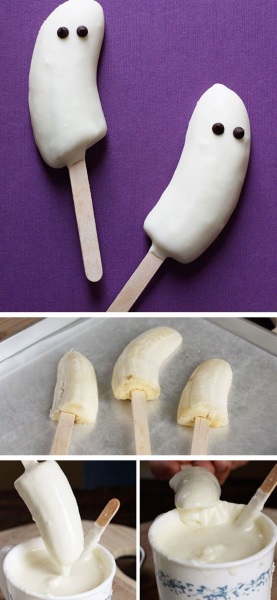 These Frankenstein rice Kristie treats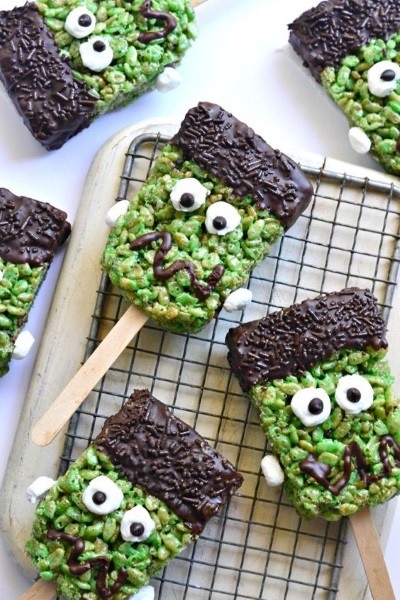 Running out of time for last minute Halloween Treats? Make this quick and easy Bat Oreo Pops by using Oreo cookies.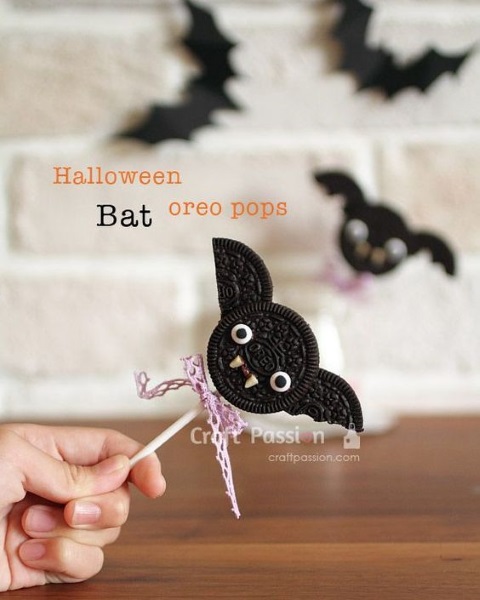 Rice Krispies Treats Ghosts – A Halloween or Hotel Transylvania Fun Food

Yucky finger sausage sandwich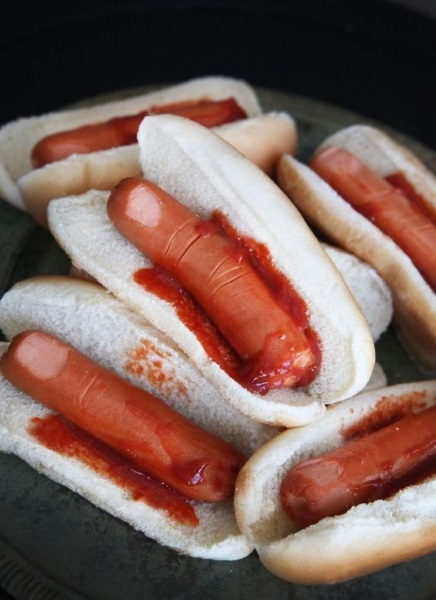 How adorable is this healthy treat … apple mummies!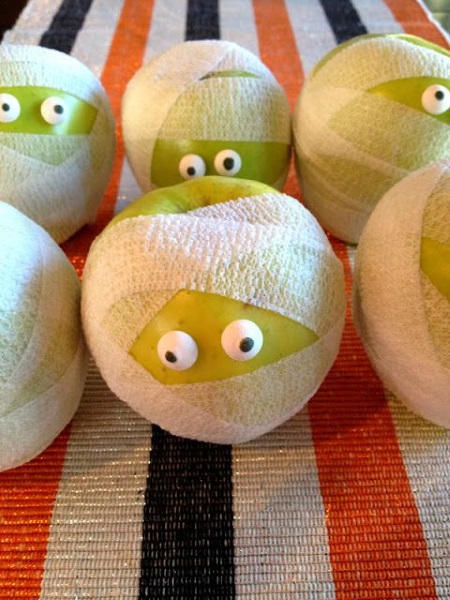 Frankenstein Jell-o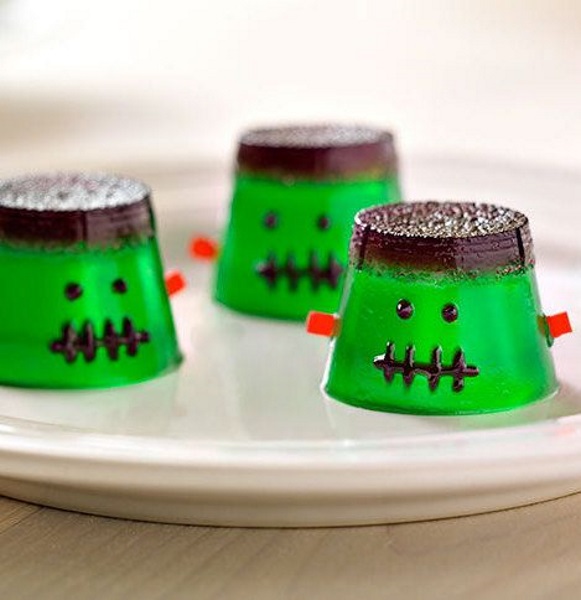 Frankenstein pudding cups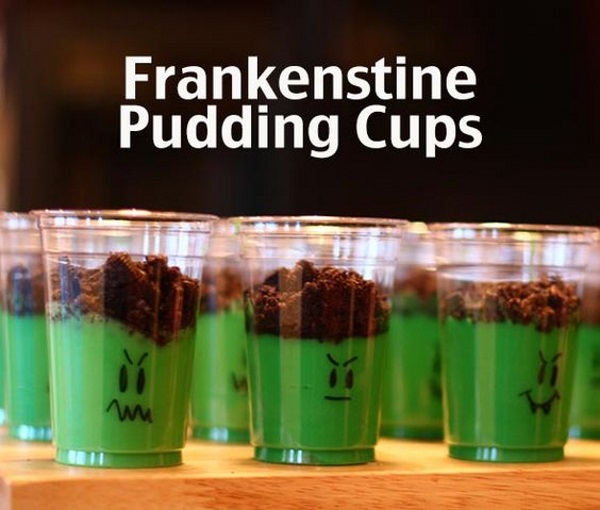 Dracula's dentures

Spiderweb Nachos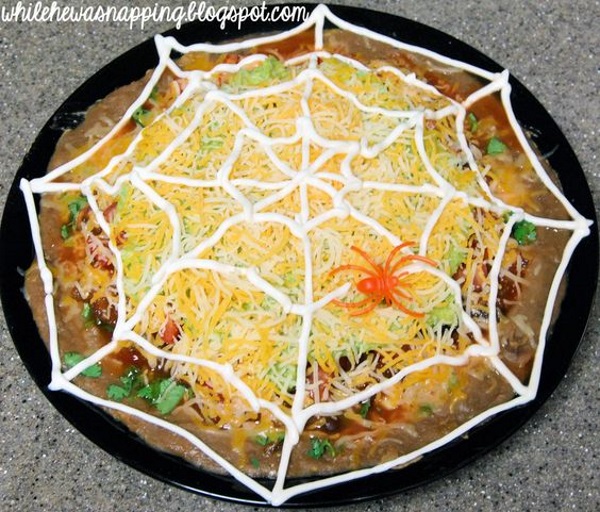 Hotel Transylvania Party treats, giveaways and favors!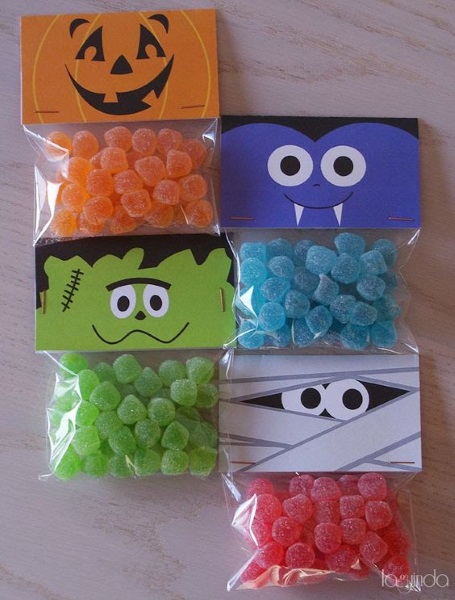 Hotel Transylvania party bags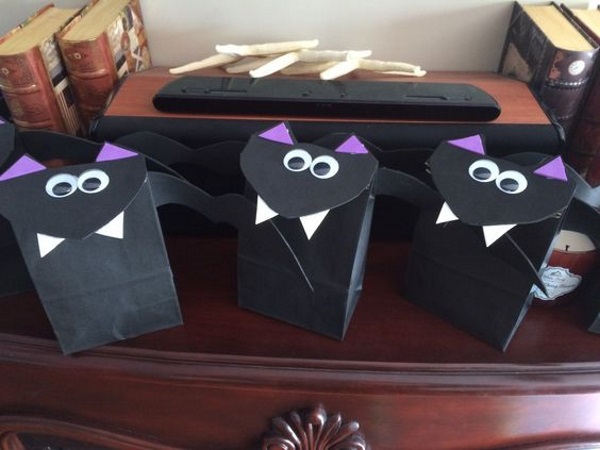 Frankenstein Do It Yourself party bags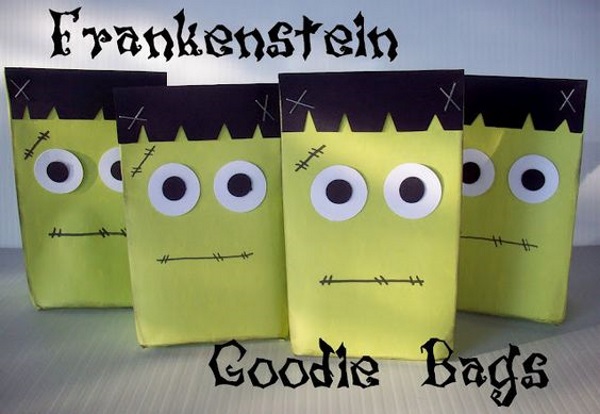 A Skeleton Hand Treat Bag Craft. Perfect for Halloween parties, Hotel Transylvania birthday parties, and more! Fill a glove full of goodies! So much fun!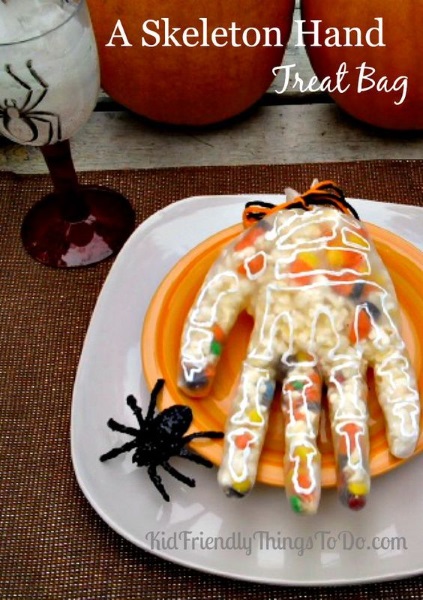 "Pin the Spider on the Web" Game
This is such a cute game and the spider wed itself is already a decoration for the wall.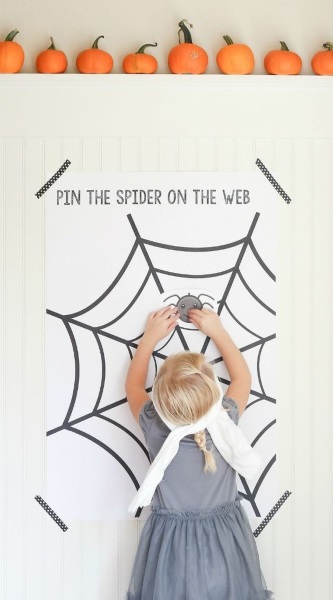 Halloween Game – Ghost Toss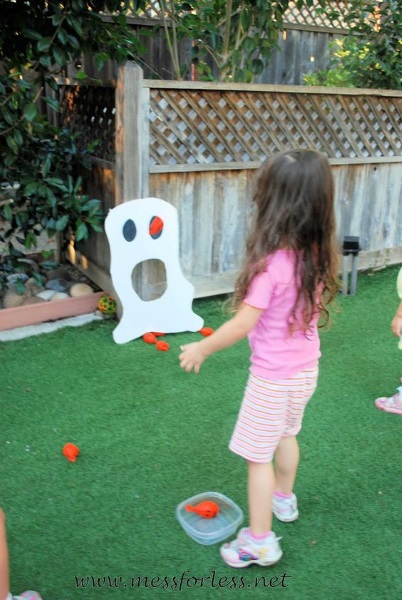 Pin the teeth (fangs) on Dracula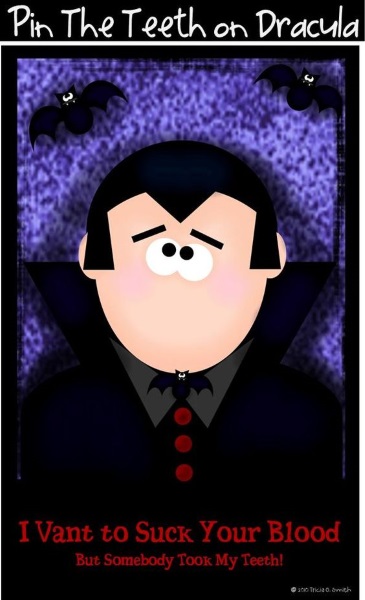 Bowling Set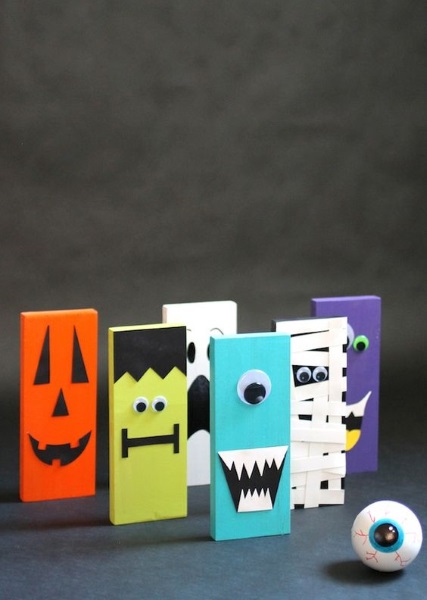 Unwrap the Mummy Game! Perfect for Hotel Transylvania Birthday Parties. You won't believe how easy this is, and how much the kids love unwrapping the toilet paper to find cute prizes!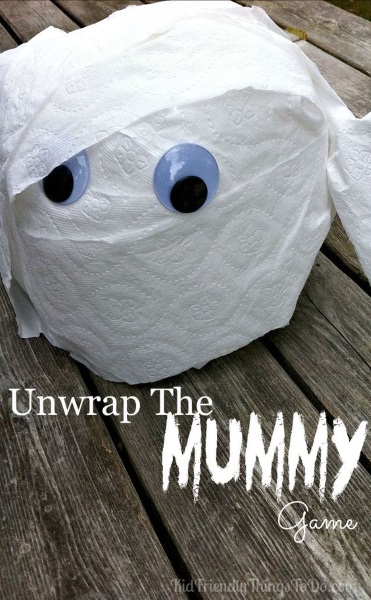 By the time you've finished browsing this page, I believe you've mastered the famous "blah blah blah" expression for grandfather Dracula. What do you think? Did you enjoy the party idea above? Consider the other characters of the movie to expand your decoration ideas. Add lots of Frankenstein, mummies, the slime, werewolf, bats and more. Seeing lots of ideas for these guys, I'm thinking to create a collection of their own too, next time. I do hope this page had help you to come up with a simple of grand birthday preparation for your child. Do it with tender loving care and I could assure you everything will work out well. We would appreciate it if your could share this page to your friends on Facebook, Pinterest, Instagram and Twitter. Any comments? Suggestions? Do you have more ideas in mind and would love to be featured in this page? Sure! Just write us down at the comment section and who knows you could be the next Martha Stewart in the making. Let's be crafty and artistic together! My last words for you as I end this post, my dear readers would be – blah blah blah (peace yow Dracula! haha)