Calling all husbands, sons, daughters, grandsons, granddaughters and friends! Just in case you've forgotten, this coming Sunday would be Mother's Day 2016! Have you prepared something special for your wife or mom? Whether you're planning for something big or small, just make sure you'll finish it on time. If you're still clueless on what to give to the beloved mother's in your family, you just found the right page for you to browse the most helpful ideas online! These are unique, creative and lots of DIY Mother's Day Gift Ideas 2017 that would suit moms with different personality and field involved.
Mother's have their own favorites. Some just love sweets and goodies, others get excited to see beauty and pampering products but generally, moms adore items that are free and especially when it's a gift from their special someone. Let's begin with different ways to present your Mother's day surprise for your mom. In comes in many ways. many packaging style, some with sweet messages and some are fun-filled greetings. Enjoy collection of Mom's Day ideas! Let's start with the chocolate surprises and so on..
Check out the related posts:
Fill a container with special treats for mom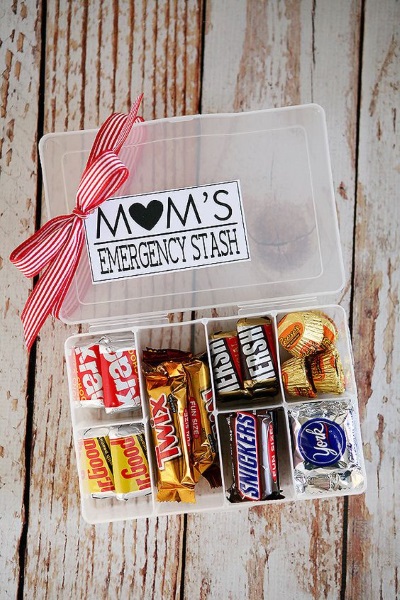 Mother's Day Flower Bouquets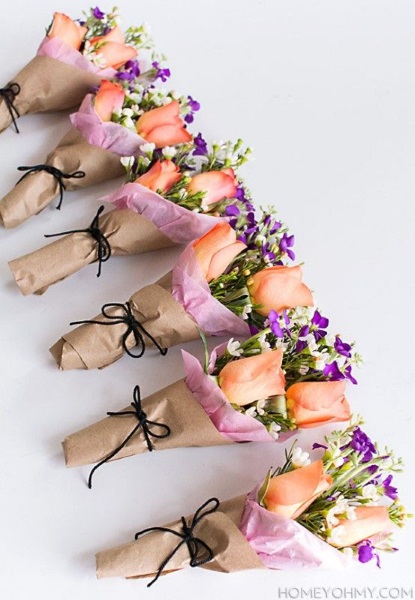 From flower bouquet to these creative cupcake flower designs!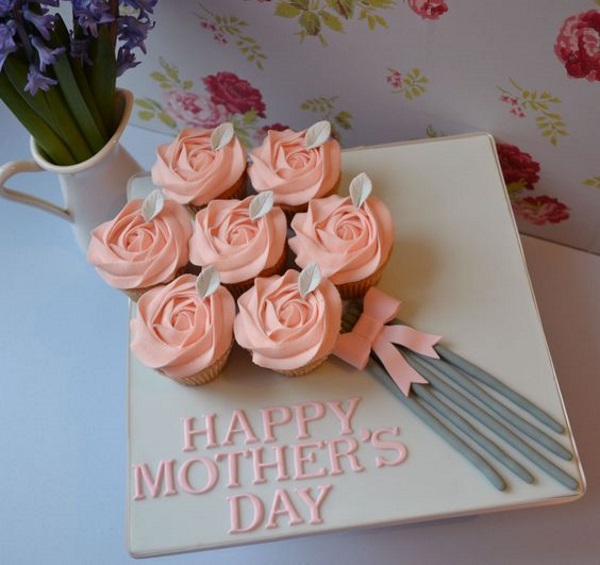 Vanilla Cupcake Recipe & Flower Pot Tutorial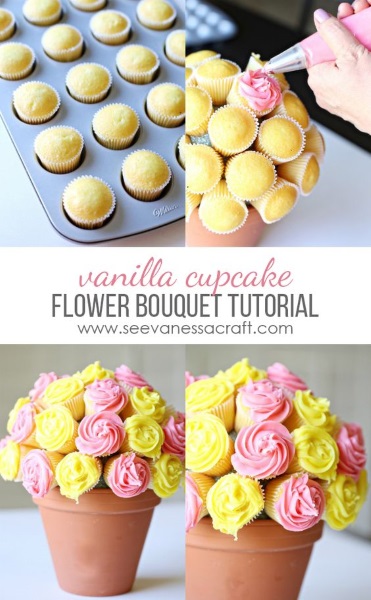 Or a chocolate turned into flowers in a pot?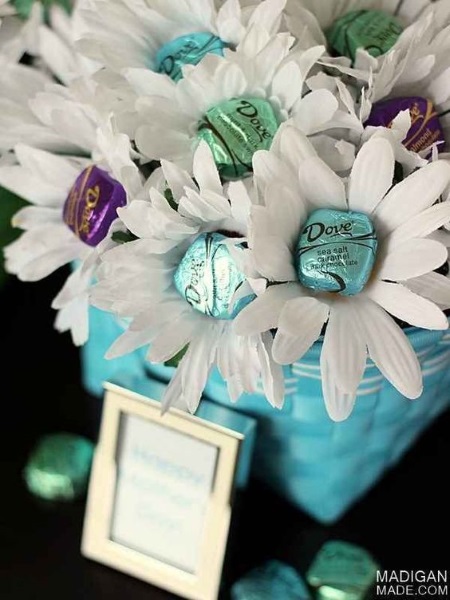 DIY chocolate flower bouquet crafts in a pot!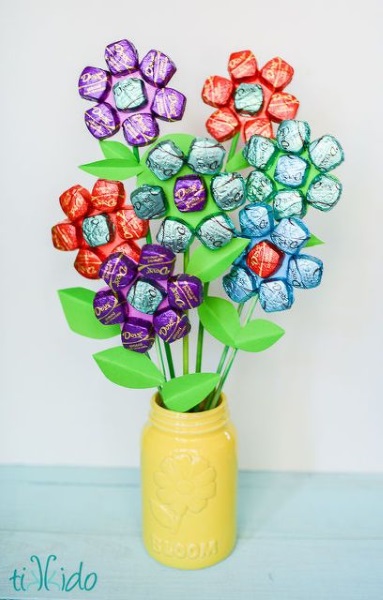 Or a candle "flower" bouquet. A perfect alternate gift for Mother's Day since flowers do not last long.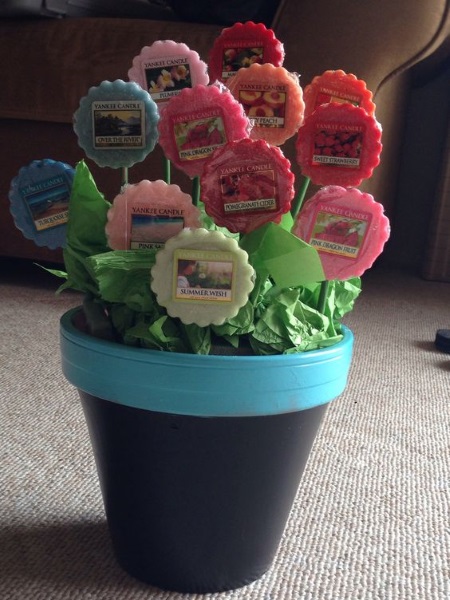 Mother's Day Jewelry Gifts
Easy DIY gift ideas that people actually want! Whether it's for mom, a boyfriend, a friend, or your favorite teacher, these homemade gifts are all easy enough for anyone to do.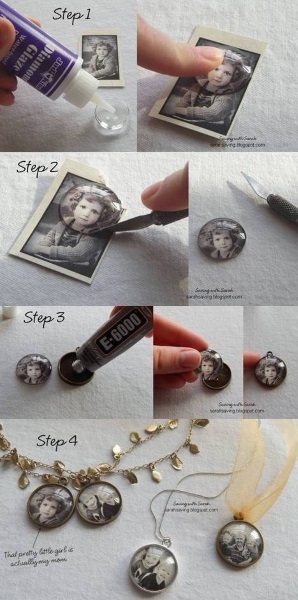 Necklace with initials of the kids as pendant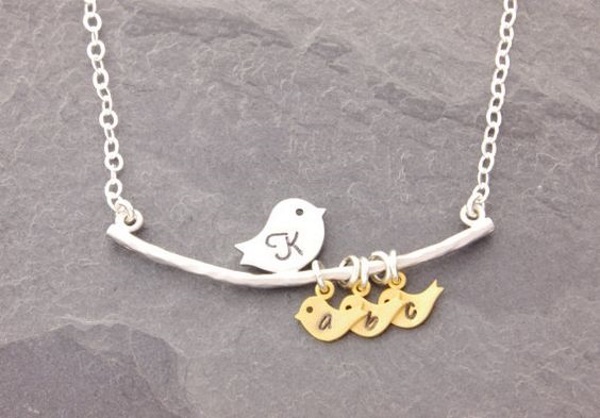 Set of rings for the names of the kids engraved on it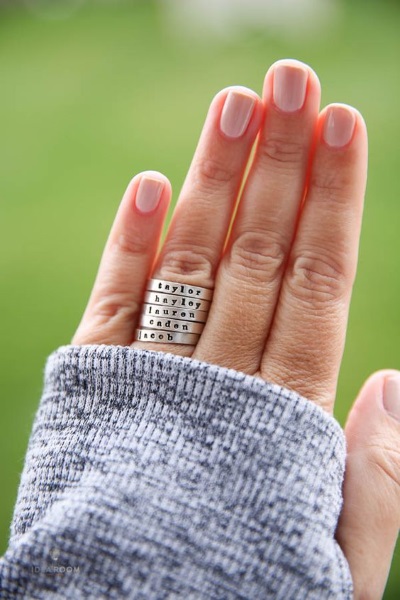 Sound wave necklaces are amazing! You record yourself saying something like "I love you" and then the waves are transcribed on a gorgeous pendant.

Some moms find it hard to have time for grooming, pampering and relaxing. It's just right to give them any of these essentials for them to be reminded that they need to take care of themselves. You could also add some sweets in the container.
Pedicure in a Jar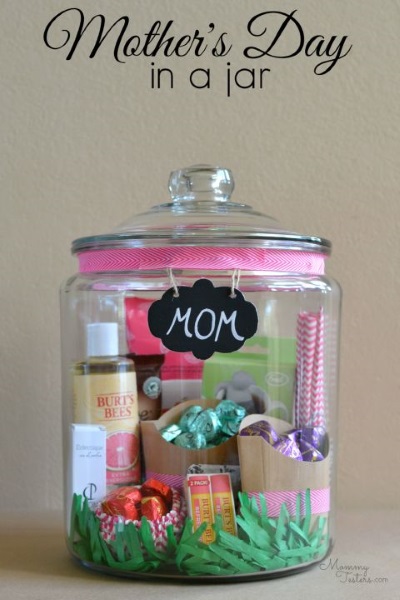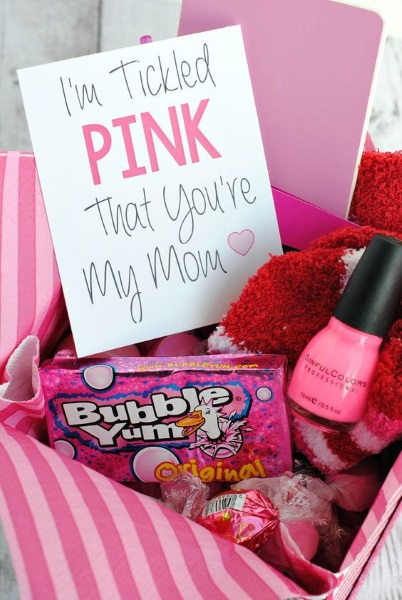 Spa Gift Basket. Shoe size could be the interesting bit.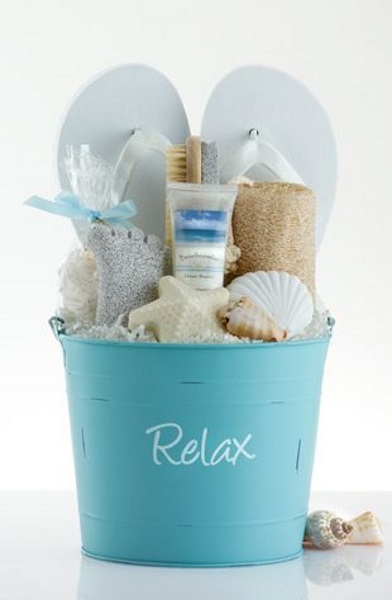 Gift baskets are a great way to showcase your handmade gifts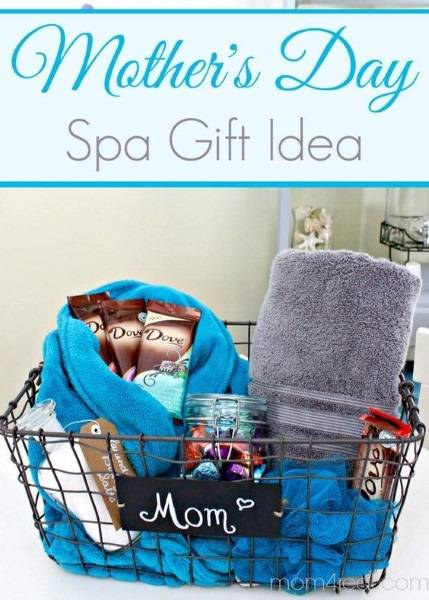 Spa towel cake design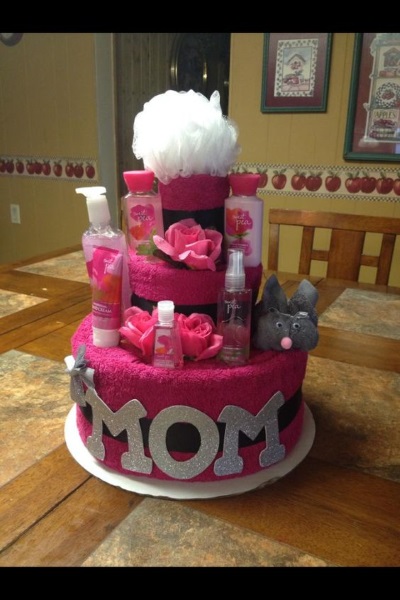 DIY Mother's Day Gifts
When jewelries, gadgets, shoes, dress and more are just usually bought from department stores – you realize unique and do-it-yourself projects are worth a try for this special occasion. You may doubt yourself at first but still would attempt to do some cute and fun ideas just to make momma proud. Browse on!
DIY Bath Bomb Fizzies Made with Baking Soda, essential oils, and Citric Acid ct.

Champagne Pineapple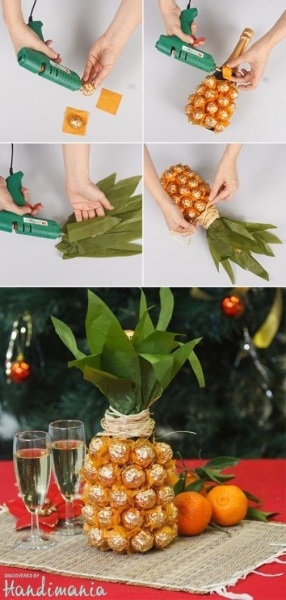 For moms who love to cook, bake or just stay in the kitchen most of the time – here are cool gift ideas!
Pot Holder with handprint. One size fits all handmade gift fit for anyone with an oven

Most of my friends and family would much rather have a homemade gift than something store bought. There are all types of ideas, not just food.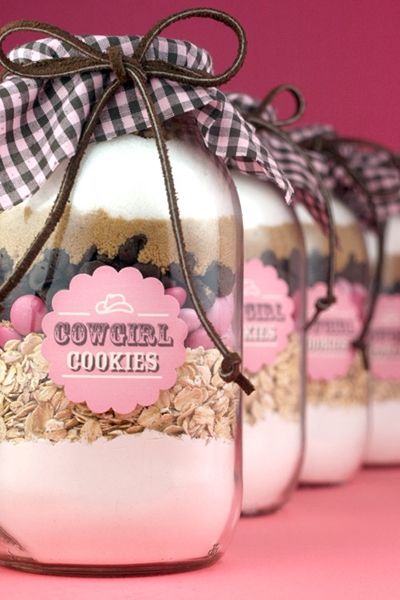 For mothers who are sentimental, would love receiving personalize messages, seeing finger prints, foot prints, handwritten items and personalized works of their kids- these are for you!
Crafts for Kids: Salt Dough Footprint Heart

Kids hand print canvas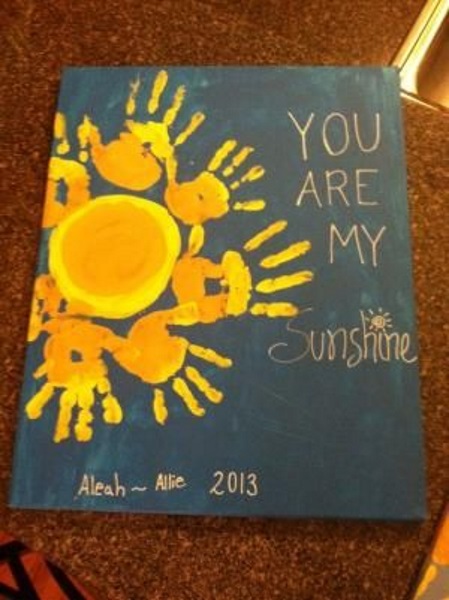 A handmade gift with their kid's hand print!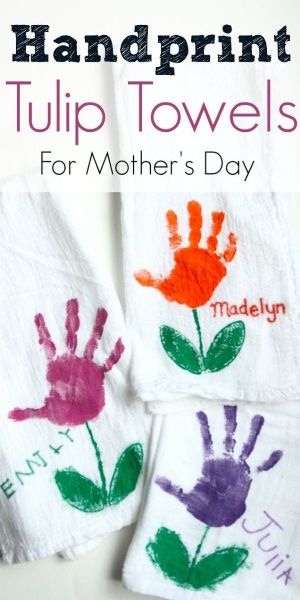 Use a black permanent marker to color in the lines on your print & then wipe extra off with a rag & it will look like this. If you don't then it won't have the dark lines in it & it will be shiny instead.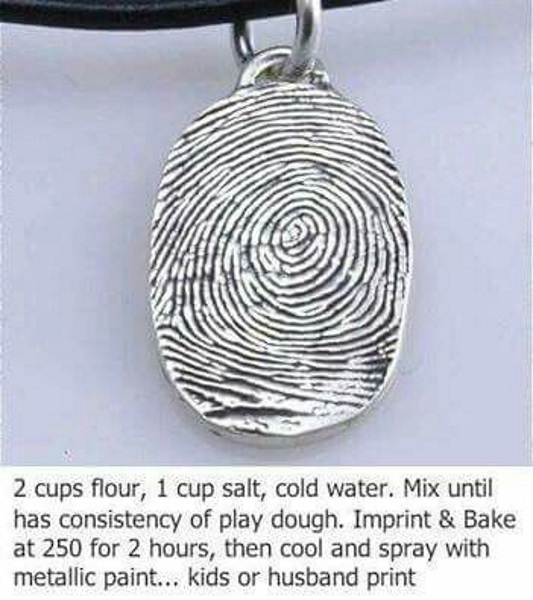 Personalized family hand prints on board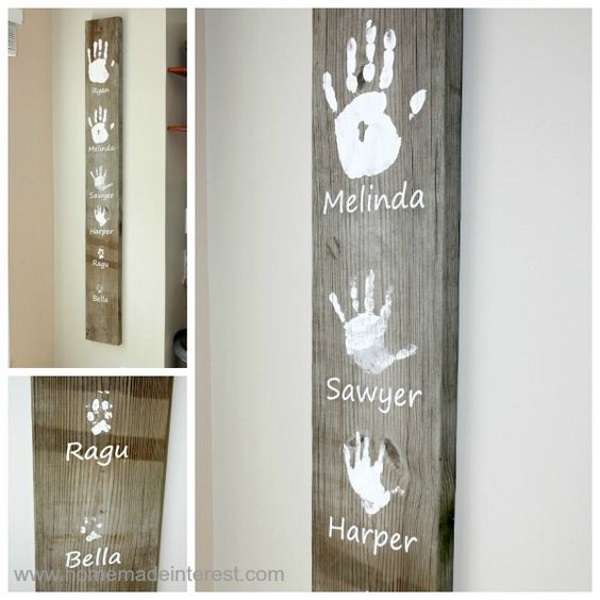 52 Things I Love About You
Every page will brighten up your mom's day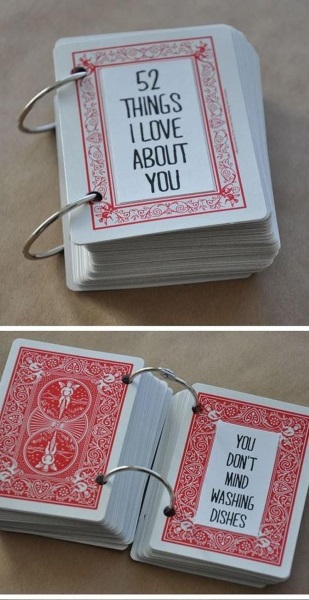 For moms who appreciate arts and crafts, even if their abstracts! Brilliant ideas that would definitely amaze your mom and did not even imagine how creative you can be. These are perfect collections to beautify your home's interior design. Some are wall decorations, frames and more.
Test out your string art skills by surprising Mom with this beautiful craft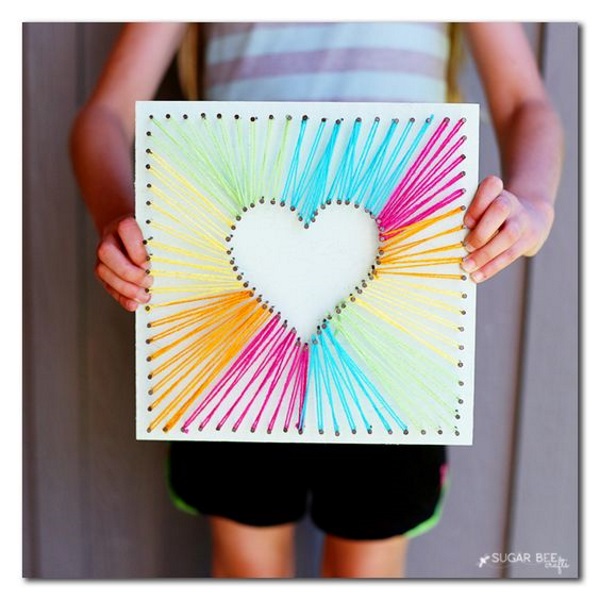 A perfect wall decor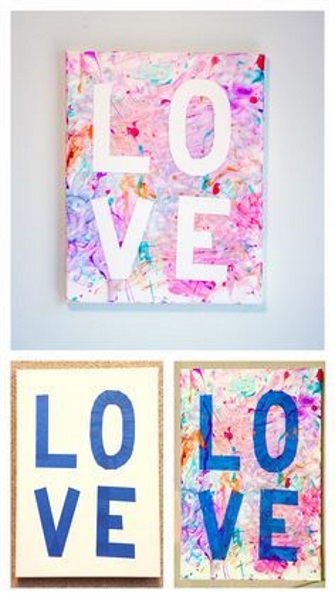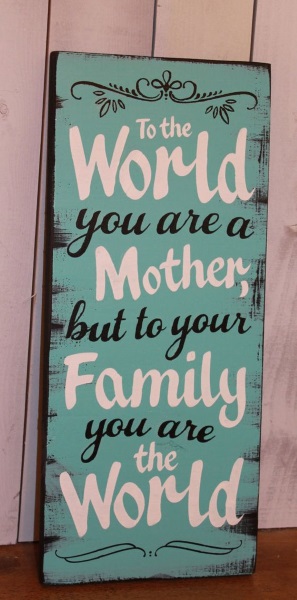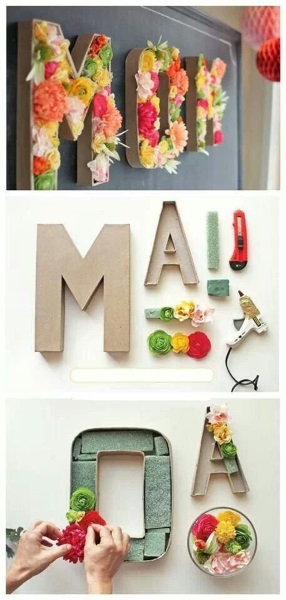 Framed beach stone of the Family
Find an old picture frame and scrabble game at the thrift store and paint it your mom's favorite color!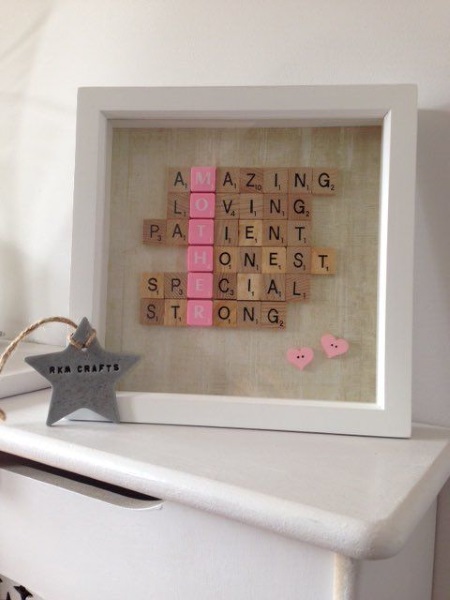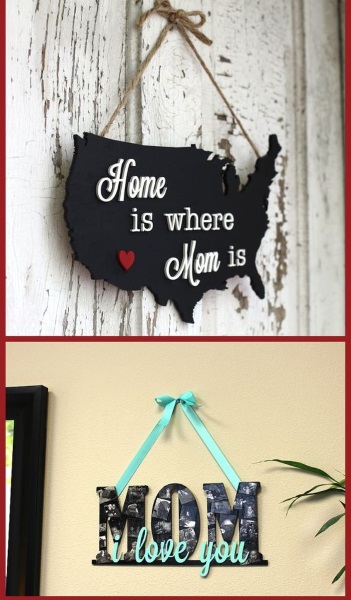 To moms who are photo addict, photographers or just loving to take shots of everyone in the family. They'd love to see their masterpieces turned into a cool DIY project which is intended for them.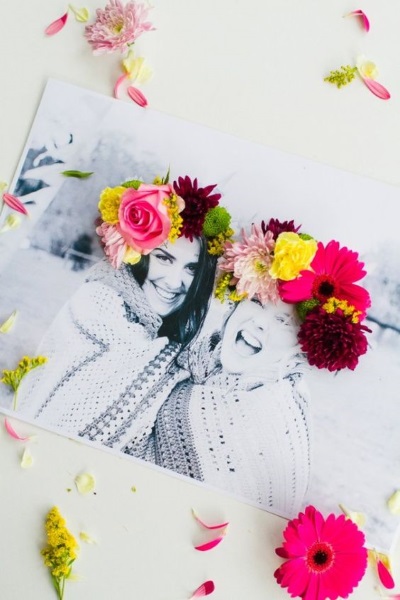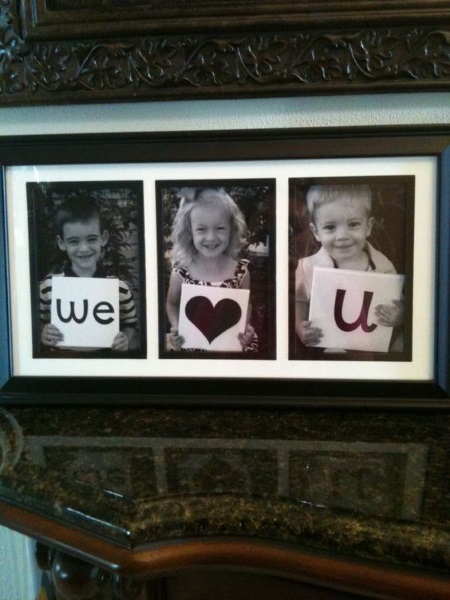 A collage of the beloved!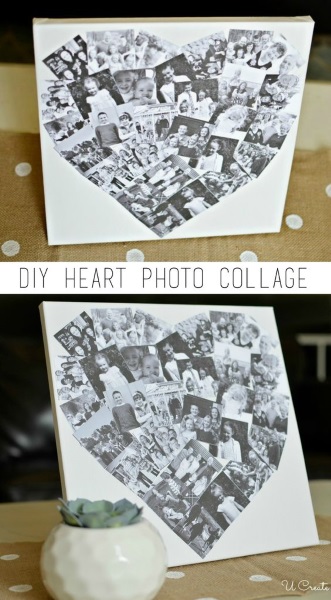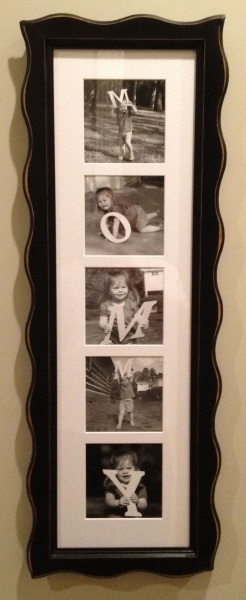 For moms who are coffee lovers, this is the best gift ever!
DIY Marble Dipped 'Dollar Store' Mugs

Mothers day gift ideas for moms who are garden or plant lovers. They will surely adore you for this gift!
Succulent Colander Gift – a cute, simple, and inexpensive gift idea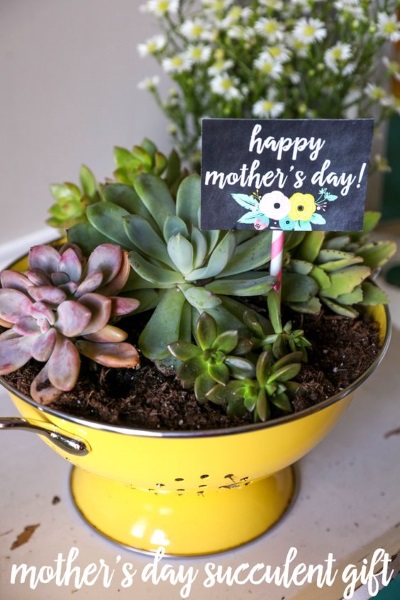 Rainbow painted pour pots

DIY Stackable Planter and Bird Feeder makes a wonderful!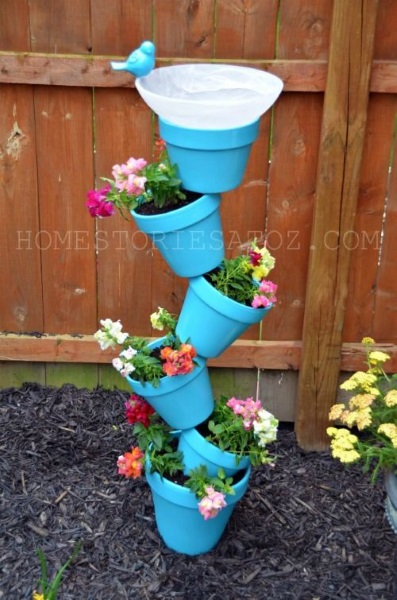 Thumbprint Flower Pots

Tiered Flower Pots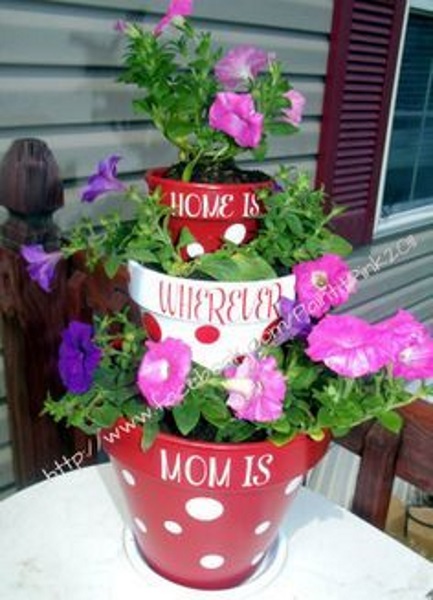 A very cute and funny Mother's Day Gift Idea! It's like seeing the kids hanging on your notes as a bookmark! Better if a bible verse or wonderful quote is written at the back of the photo. DIY photo bookmark craft. The perfect gift for readers. Add some hearts and make it a Valentines card/bookmark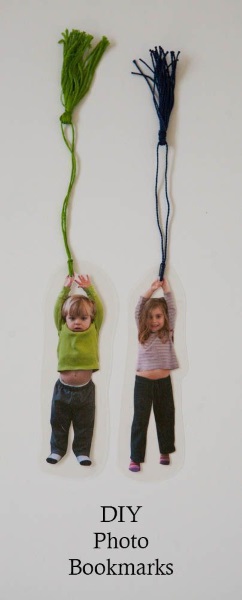 These gift idea goes out to the young moms or should I say, new moms who just became mothers recently. Matching shirt for mothers and babies are very trendy during this season.
Mama Bear + Baby Bear T-shirt Package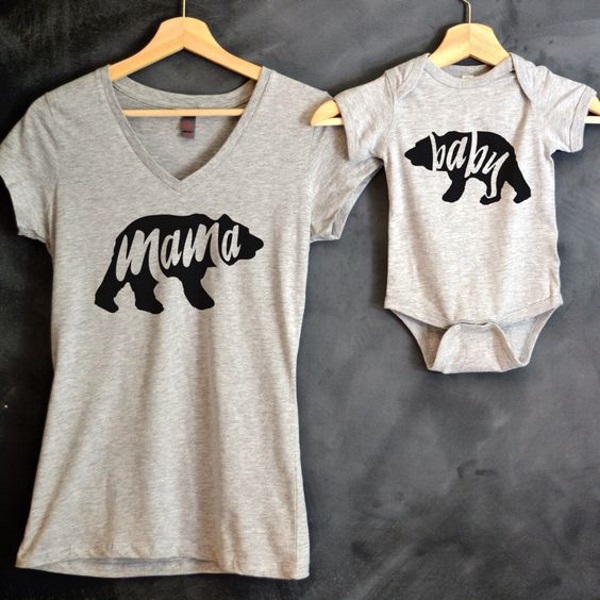 These are both loose fitting raglan shirts, so they do run a little large 🙂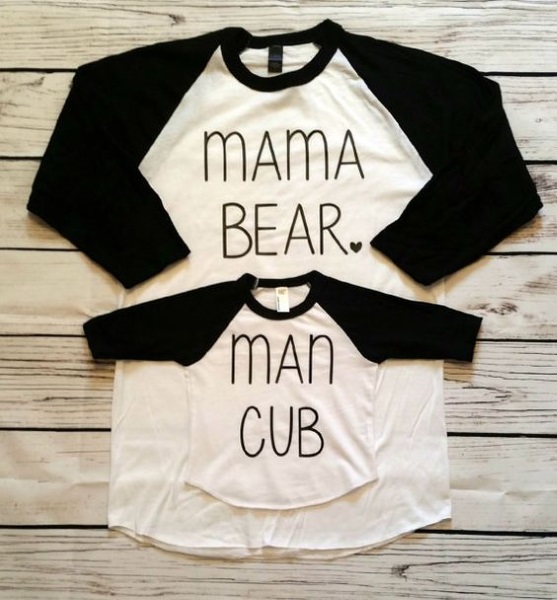 Mother's Day Gifts for Grandmothers
They need more time to just enjoy life and work less. More relaxing moments right?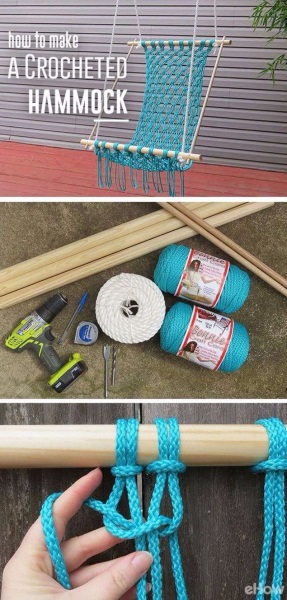 Four Generations photo – this may be the best idea we've ever seen for a great grandma or grandmother.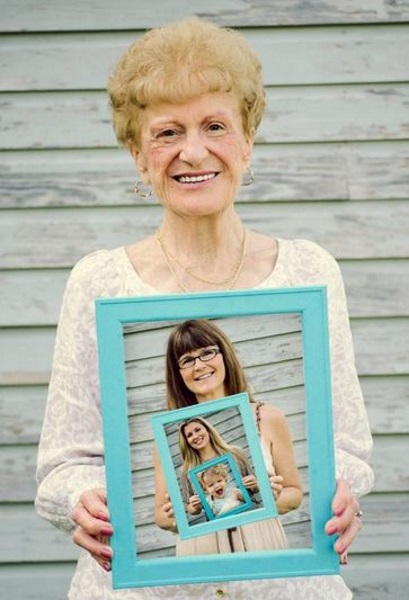 Mother's Day Gifts for Mother-In-Law
Mother's Day is just around the corner. If you can't decide what you should get Mom, the most important and irreplaceable people in our life, for her special day this year.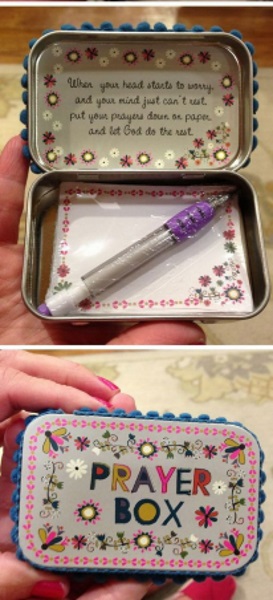 Slippers make a great gift and they are even better when filled with little treats and gifts

Cheesy but really, it's inspirational!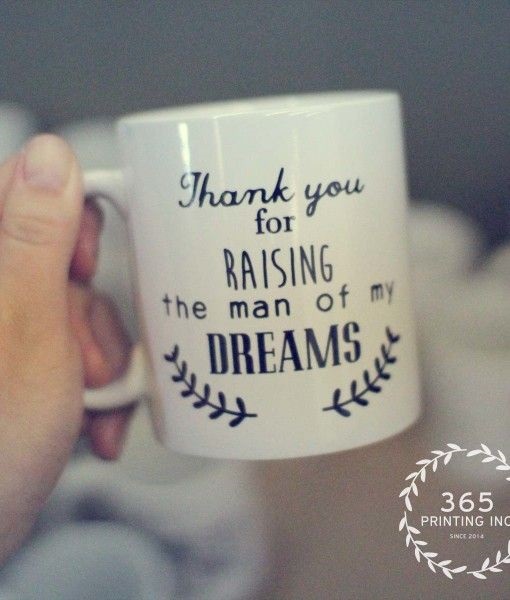 Mother's Day Gift Ideas for Friends / Mother's Day Gift Ideas for Teachers / Mother's Day Gift Ideas for Sisters/ Mother's Day Gift Ideas for Cousins/ Mother's Day Gift Ideas for Church mates /Mother's Day Gift Ideas for Co-Workers
If you have a large number of circle of friends and couldn't afford to get uniform expensive gifts, why not go find something the girls really need or would use. Wrap it nicely and you're ready to send your awesome gift for your beloved friends. Remember, it's the thought that counts!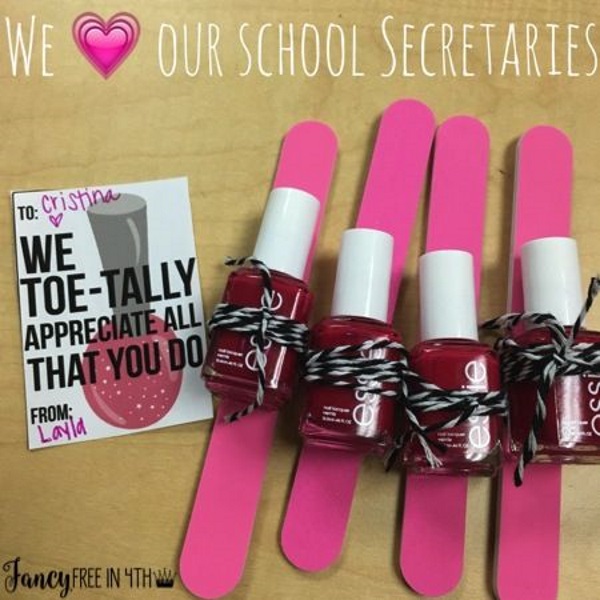 Sock Cupcakes + Nail Polish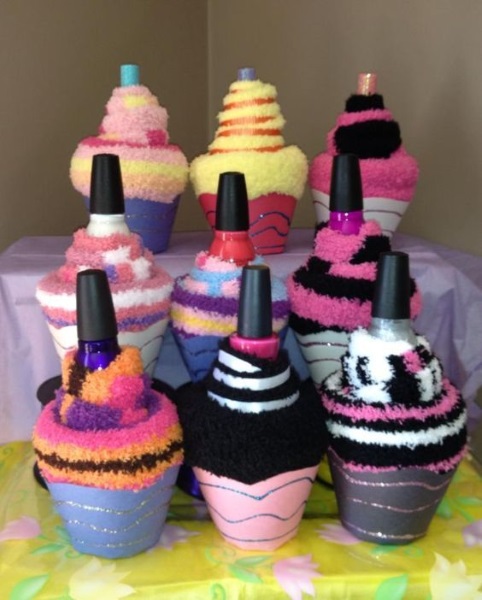 Mini Towel Cakes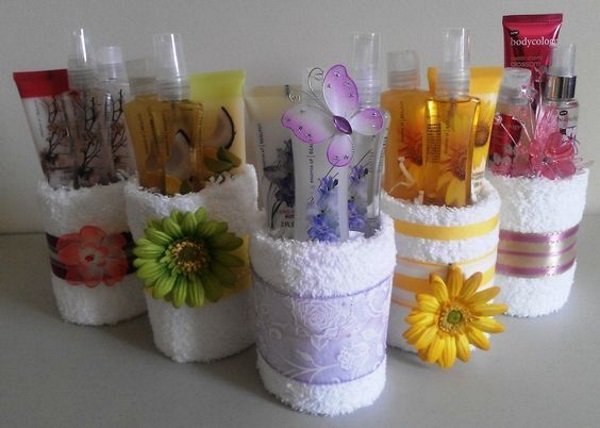 Whenever I create a collection of something, it's not just for the readers of this blog but is usually for my very need too. You see, I have lots of friends who are already mothers in our office, mothers in our church and of course the two at home – my Mamang Charita and Aunt Linda. All the Mother's day crafts and projects above are really impressive but my favorite is the glass pendant/ glass ref magnet because I already have some of the materials needed. What are you waiting for? Pick your ideal gift project and you will surely put a smile on your Mama's face on a lovely Sunday!