Mother's day 2016 is fast approaching! It would be on May 8, being the second Sunday of the month as a yearly occasion. I've started to search for awesome and unique Mother's day cards and Mother's day gift ideas or tokens that I and my sister could prepare for our church mothers. It has become our annual task to prepare for something and plan it with the kids or youth in the church to show a little surprise for the best ladies in the world, our dear mothers! Not just during this occasion but truly, all mothers deserve the appreciation from their husbands and kids. No one would ever exist if not with the love and care of our dear mothers!
Upon browsing Pinterest, I saw lots of party ideas which really captured my attention. It would really work best for large crowd like organizations, churches or offices. Still, it's not limited to that, because you could still do it for your own home and for your one and only mother. Supposed you are a guy (husband) or you are a child, this page will surely provide you the best ideas you could find online. Good thing that I've gathered all my personal favorites and you should definitely trust my taste, I'm good at picking the perfect party ideas. Whether you wanted to set up the party inside your home or outdoor like in your yard – well, there are really awesome DIY Mother's Day Party Ideas for you to try. We only have 10 days left so it's just right to start the preparation as early as now. Come and join the fun!
Check out the related posts:
Mother's day party decorations
Ribbon curtain back drop for Mother's Day. I just love how the combination of pink and blue, with gold works good together!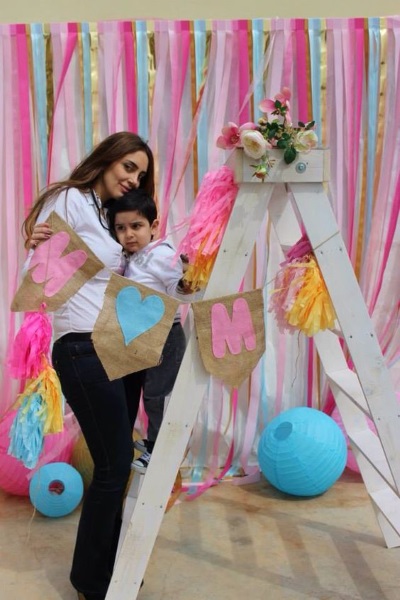 Simple mother's day backdrop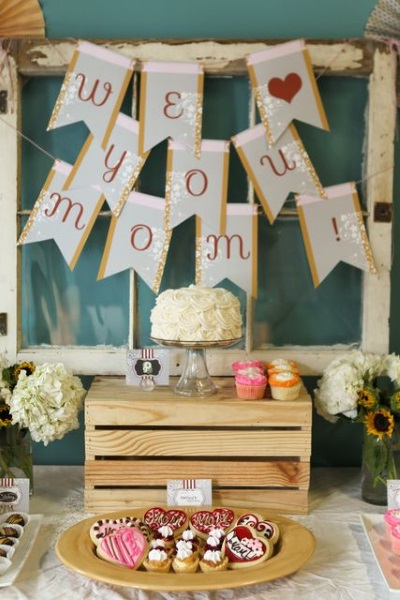 Mother's day banners with paper lanterns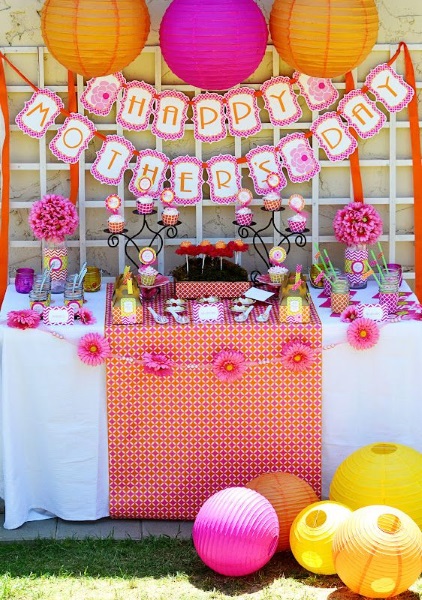 Mother's day DIY decoration ideas, again curtain of pelt papers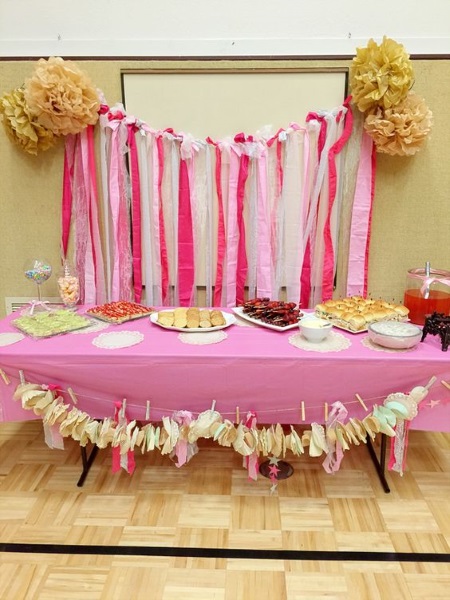 Mothers Day Brunch Tablescape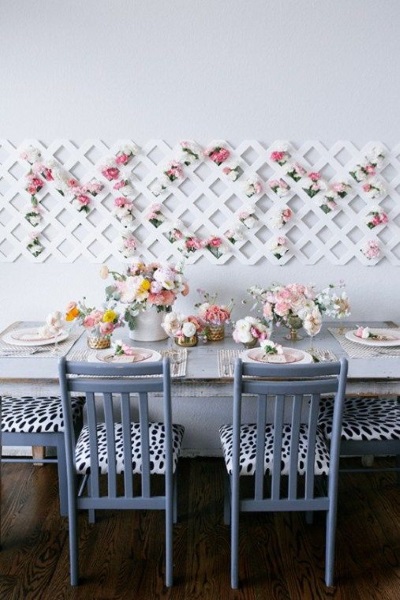 Gold Foil Mother's Day Balloon Garland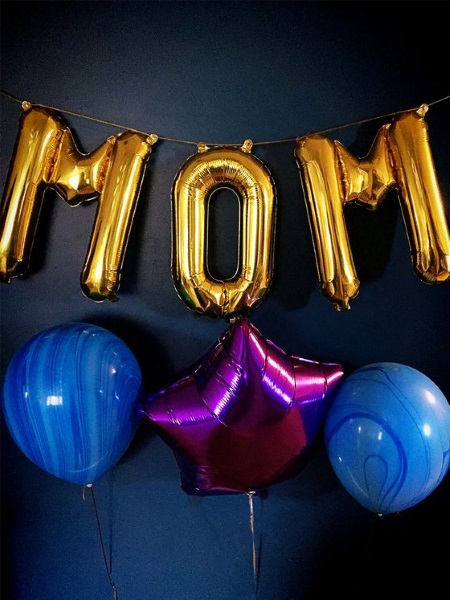 The Spring in Bloom theme is a perfect way to share love to you mom.
Mother's Day Party Inspiration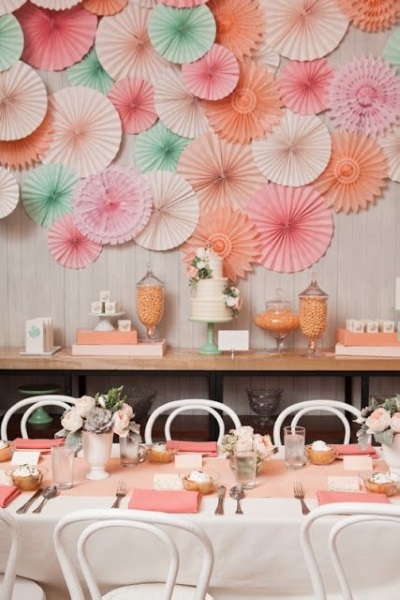 A large chalkboard would do.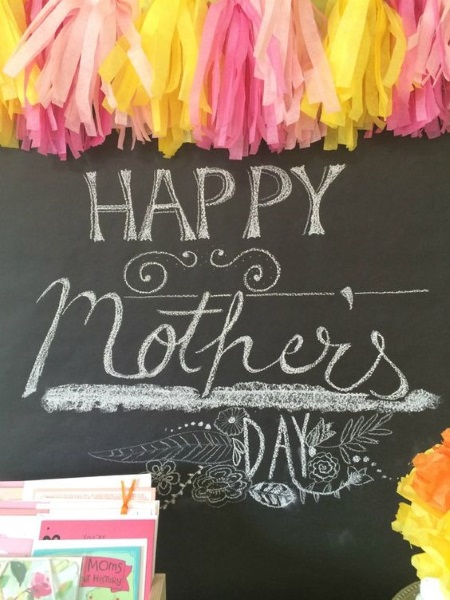 Easy DIY Mother's day party idea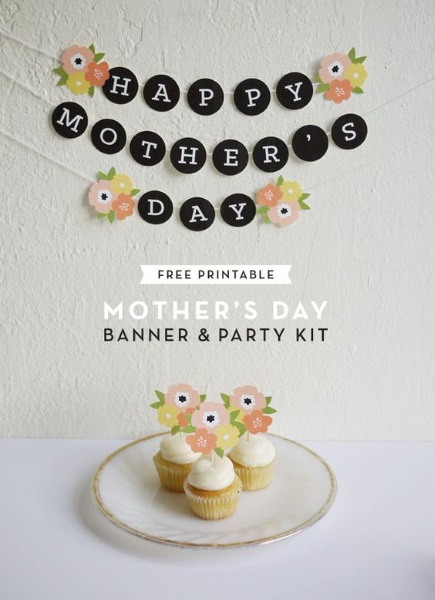 Create a waffle bar and floral monogram to celebrate Mom over brunch this mother's day.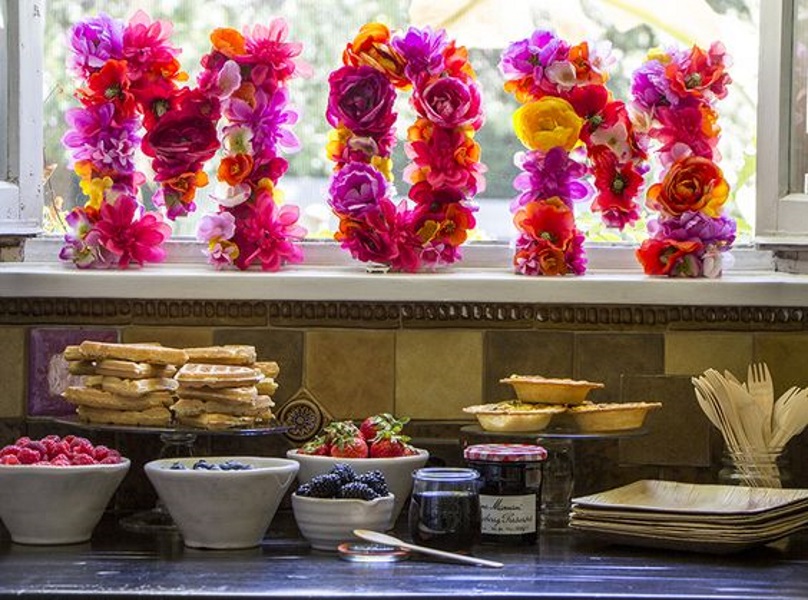 Charming Touch Parties's Mother's Day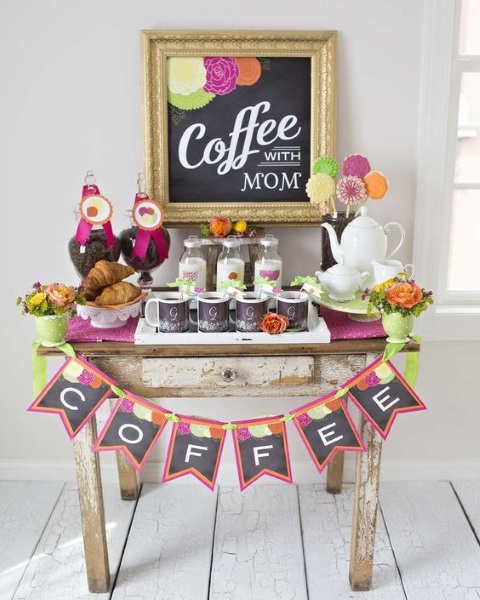 Colorful Mother's Day Party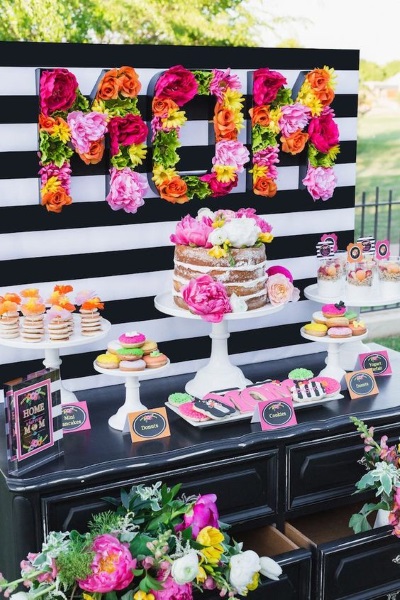 Blooming Monogram for Mom's day!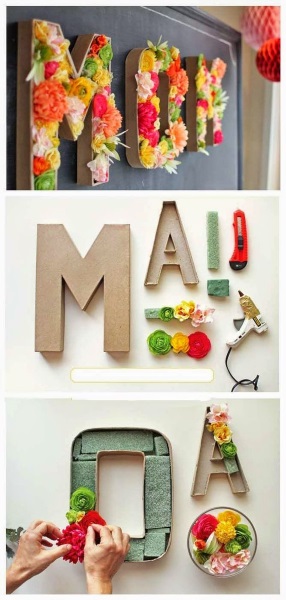 How about a Mother's day gathering in the garden?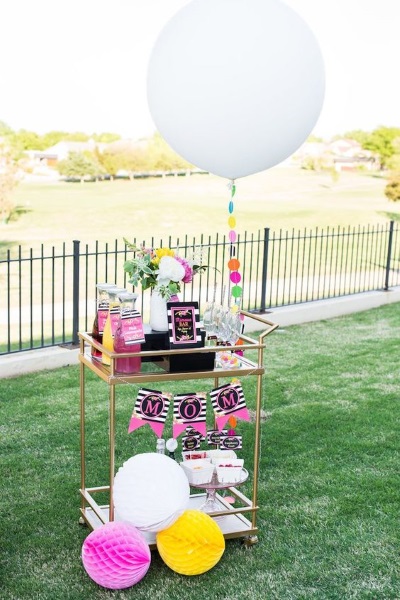 There are tons of Mother day ideas to celebrate and a garden tea party or breakfast would be really sweet!
DIY Mother's Day Outdoor Picnic. LOVE this idea!!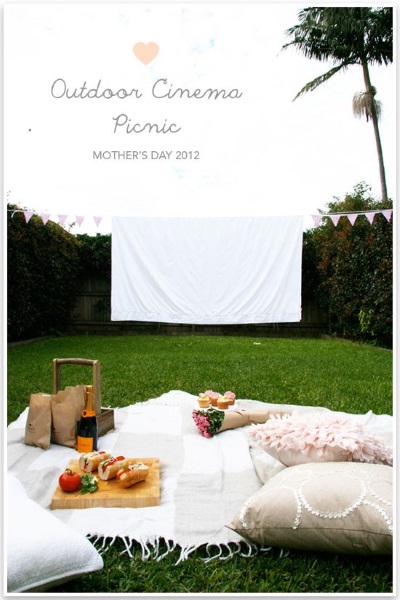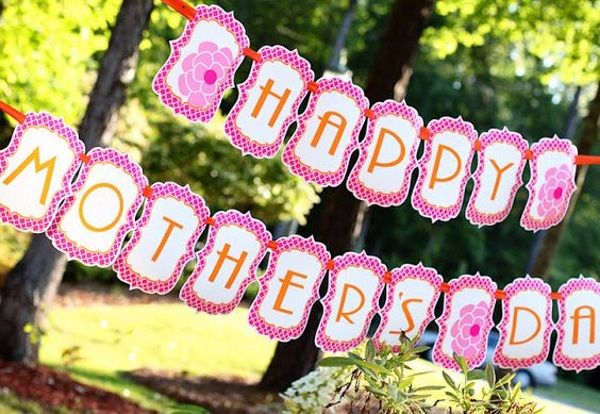 Perfect! Invisible string across window with my little pegs holding letters!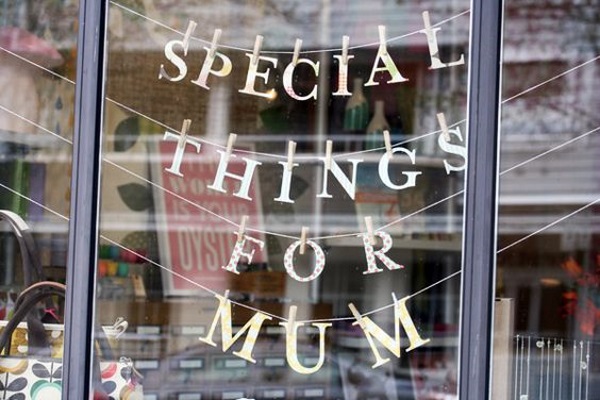 Velvet ribbon and silk flowers ready for Mothers Day window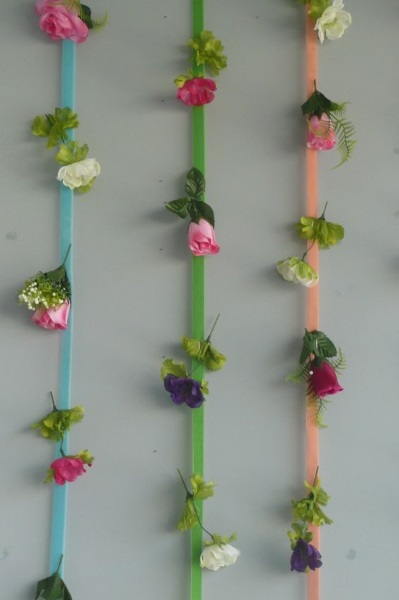 Already planning your Mother's Day brunch blow-out? Consider a dazzling floral installation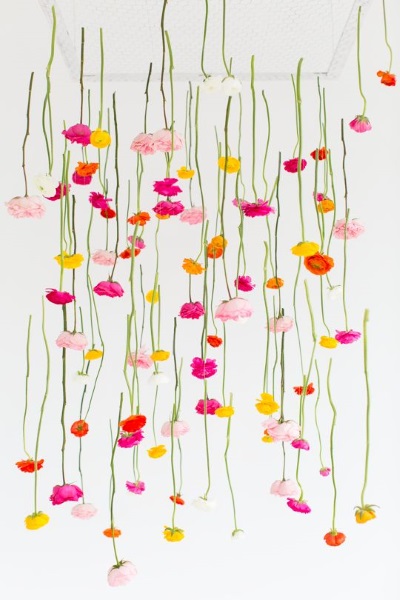 DIY Tissue Paper Flower make in color of petal we are working on, for meeting before mothers day?:

Beautiful DIY Paper Flowers – could make a fun Mother's Day project!

Quilled Mother's Day Craft Projects and Ideas _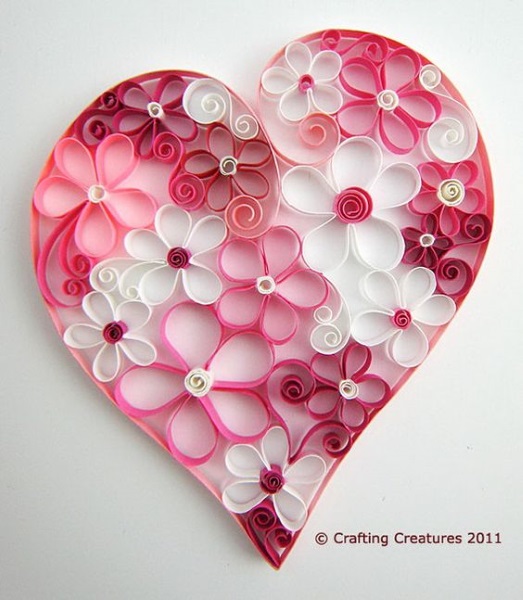 I found this really cute subway art for Mother's Day. It matched my orange and pink theme, so it was perfect!
Valentine's Day? Noooooo, who says this won't fit in for a Mother's day decor?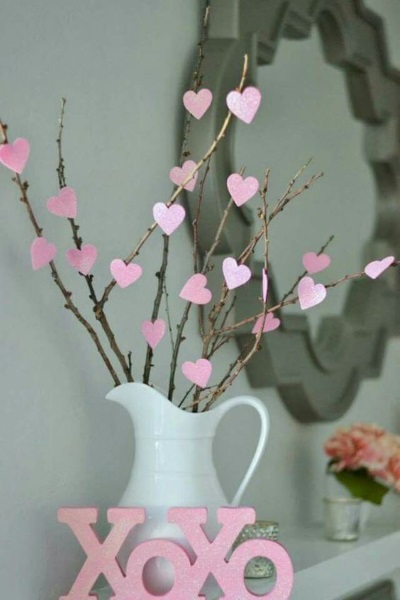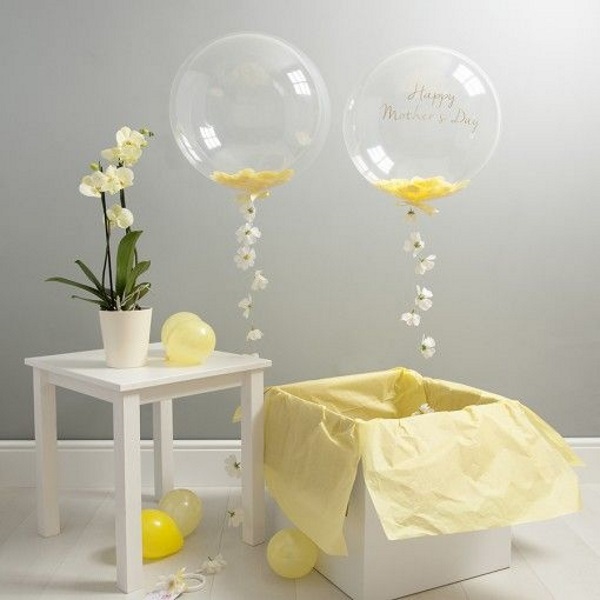 This is going to be the one of the Mother's day party activities. Ask a mother to sit on the chair, one at a time then ask one child of her to speak out staring with the line "I love you because…". Tears will surely flow on this idea! After this, prepare more Mother day party games.
Our Mother's Day backdrop! Students held a sign saying why they loved their mother:)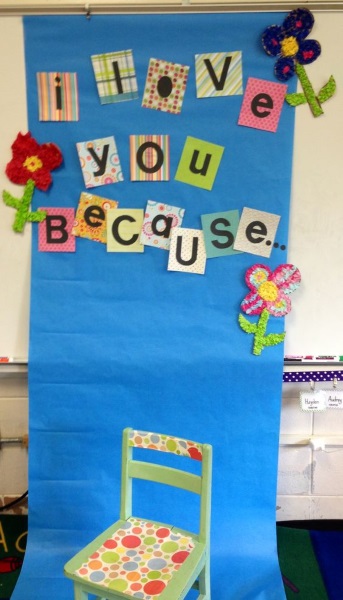 Straw Hat Spring Wreath Summer Wreath
Rustic Chic Floral Mother's Day Party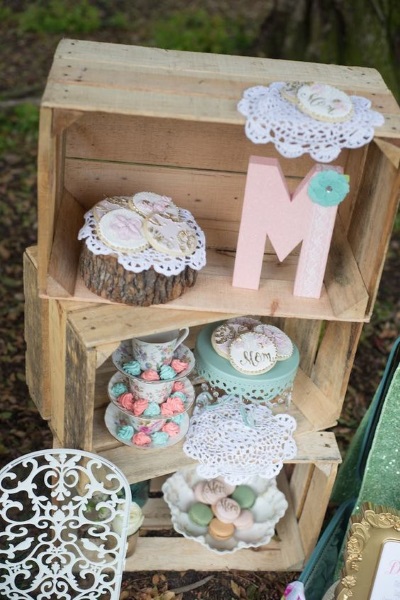 DIY Floral Banner for Mothers Day – could be a banner for any occasion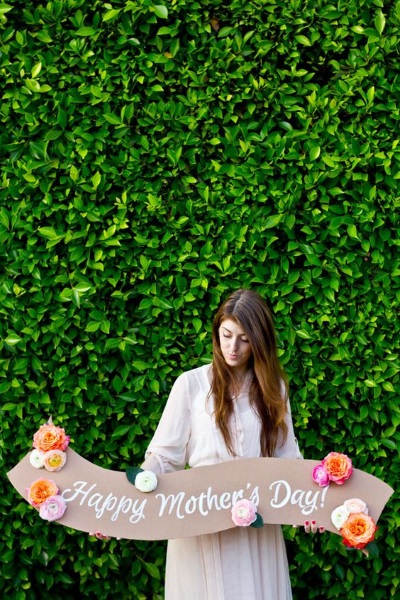 Mother's Day photo booth
I think this photo is really sweet, ideal for kids to take pictures and send to their moms away from them.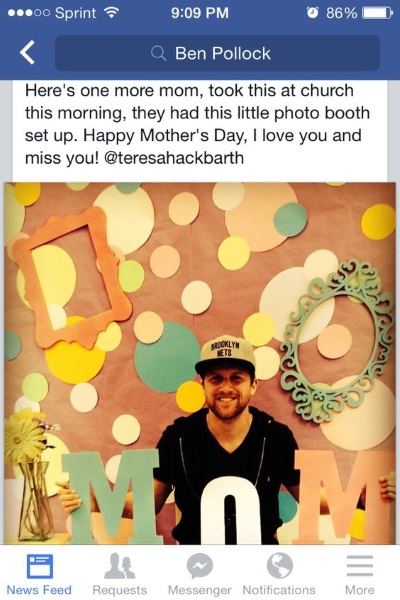 I am really enjoying all these Mother's day party ideas Pinterest source. Who doesn't?
How about your mom waking up in the morning and seeing the table set up just right for her and for the special day? DIY Mother's Day Table Ideas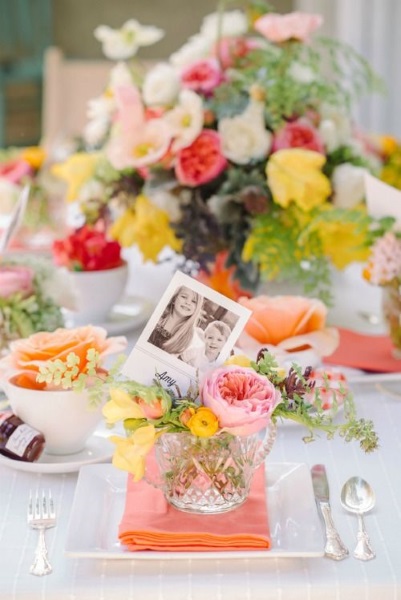 Love this idea for a bunch of mommy friends! Moms Rule!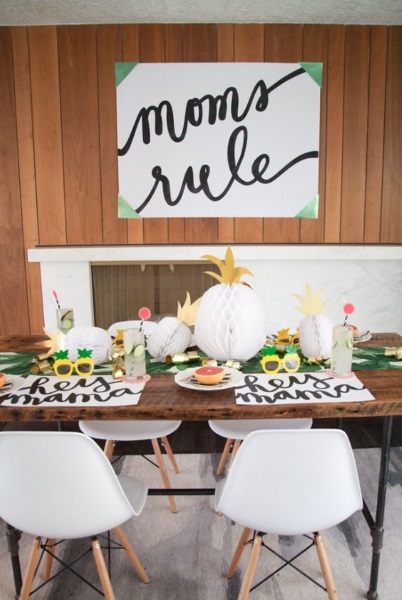 We love this Mother's Day table setting!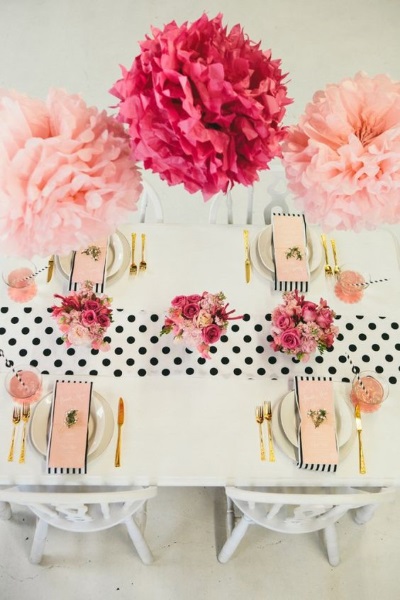 Pegboard Flower Box Mother's day Centerpiece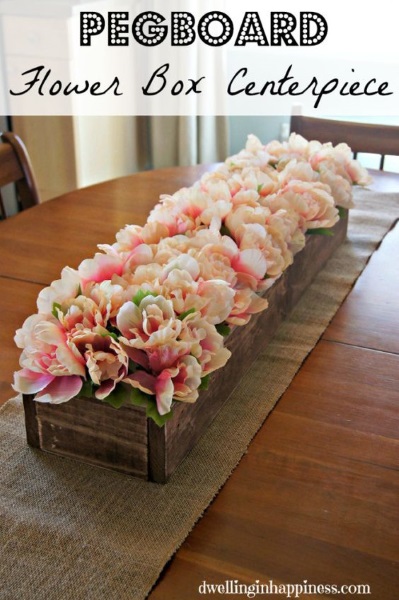 Decorate our garden arch as a perfect Mother's day centerpiece..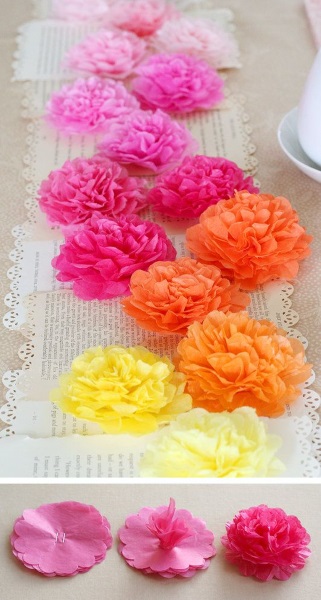 Get everything you need to craft a perfect Mother's Day meal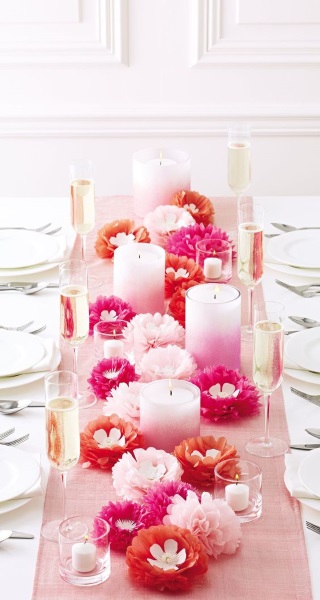 DIY Glittery Pink Vases In Navy and Coral of course!

You won't believe this genius Mother's Day craft idea – David makes a DIY vase out of PVC pipe! He added personalized images to make it the perfect gift.

Dads, get together with the kids and treat the most important woman in your lives to a gorgeous Mother's day meal. Looking for Mother day ideas for kids? This could be one and check out my other collection where there's more!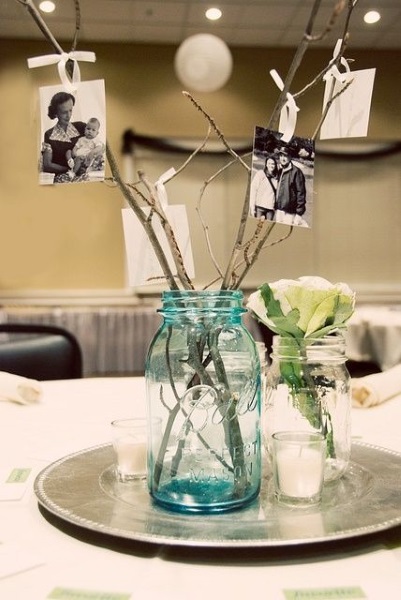 Mom's would love a flower vase with the picture of her favorite people in the world, kids!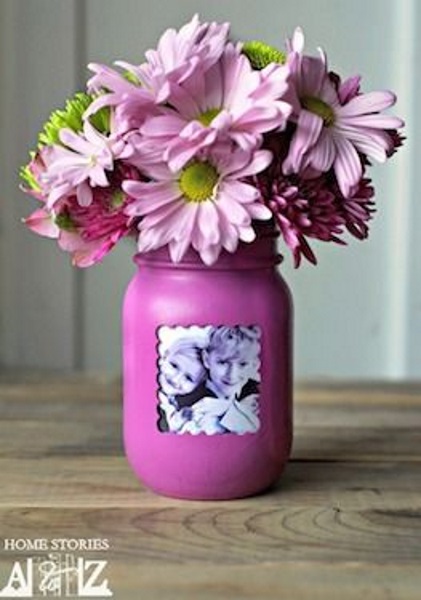 Cute vase flower idea, perfect to lighten mom's mood!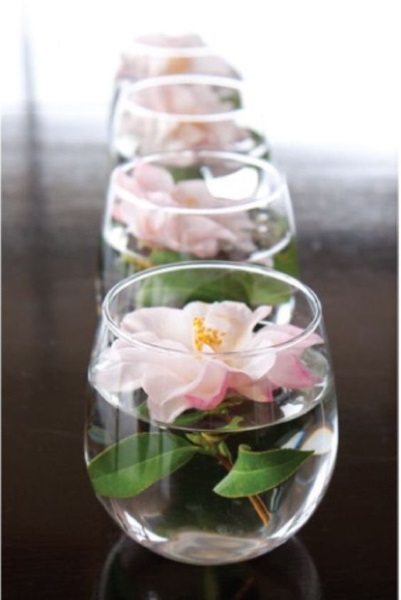 Mom is the best woman in the world and one of the most important and irreplaceable people in our life. There are no words that can express how much we appreciate them.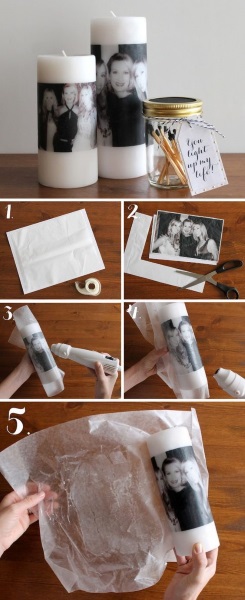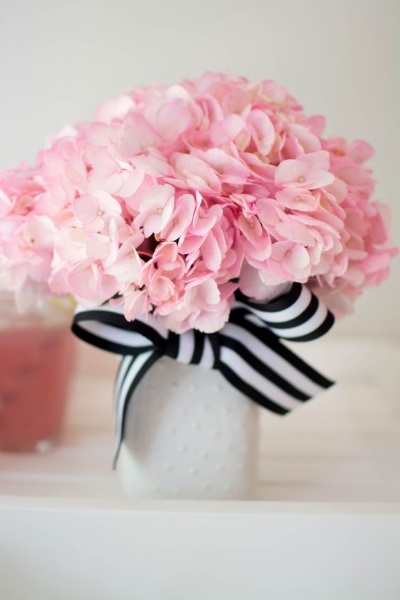 So cute though simple as it is.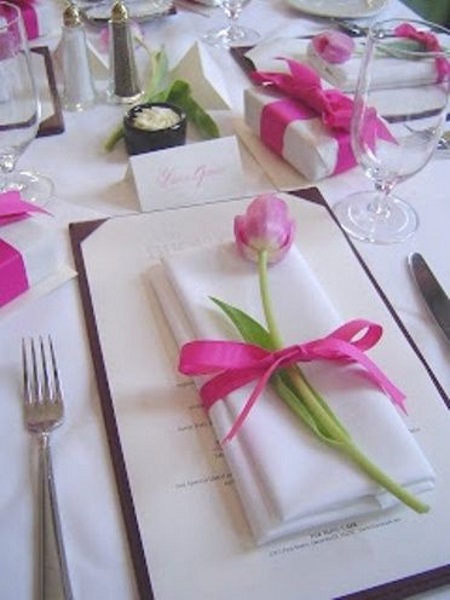 Get inspired with these wonderful ideas for an original mother's day table decoration that will impress your mom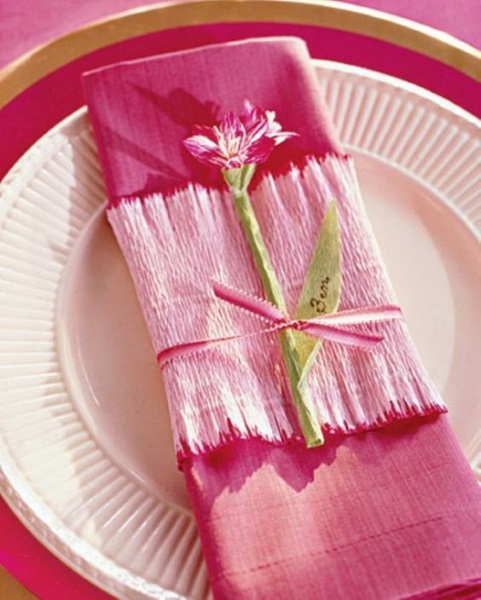 This one would make a light breakfast in bed surprise for mom!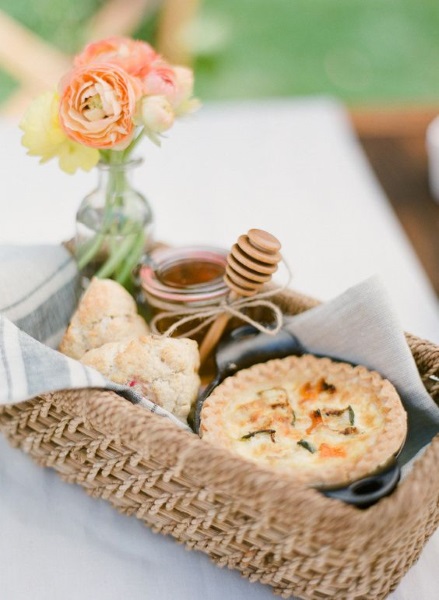 Awesome Mother's day food ideas and treat. Really cute and tempting.

Healthy mother's day dessert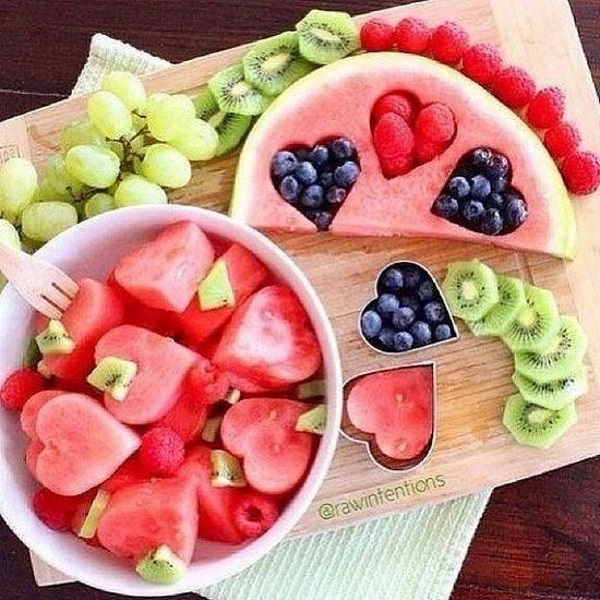 These chocolate covered strawberry hearts are such an adorable idea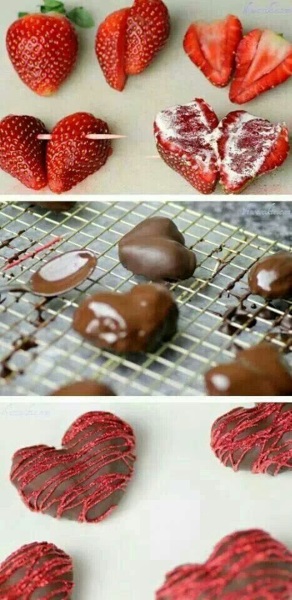 Our colorful and fun Rice Krisipe Flower Pops are adorable, delicious and are a great dessert idea. Easy to make, these Rice Krispie Treats will definitely stand out!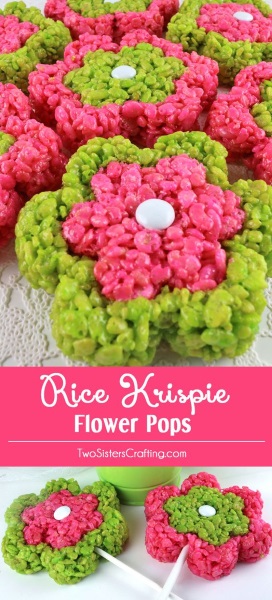 Strawberry Cheesecake Strawberry Bites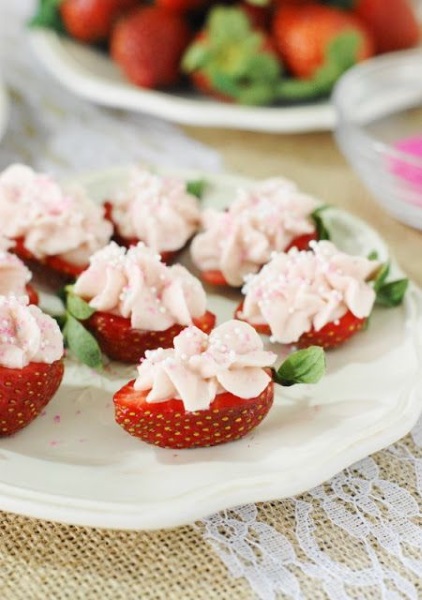 Our Flower Pretzel Bites are delicious and easy to make – the perfect bite-sized blend of sweet and salty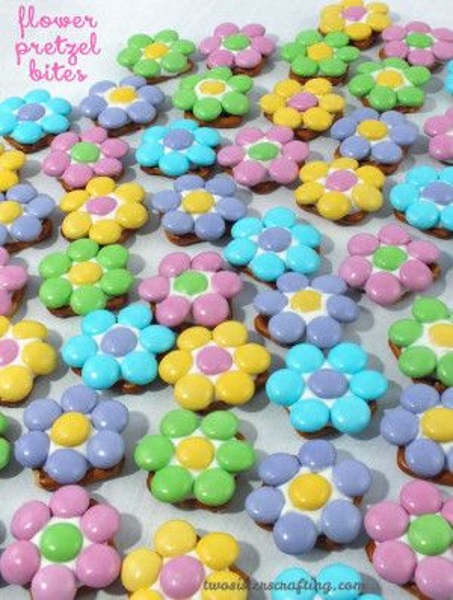 If you are needing an easy but fun breakfast idea these Heart Pancake Skewers will be perfect. Super simple pancakes in a heart shape stacked with strawberries and whipped cream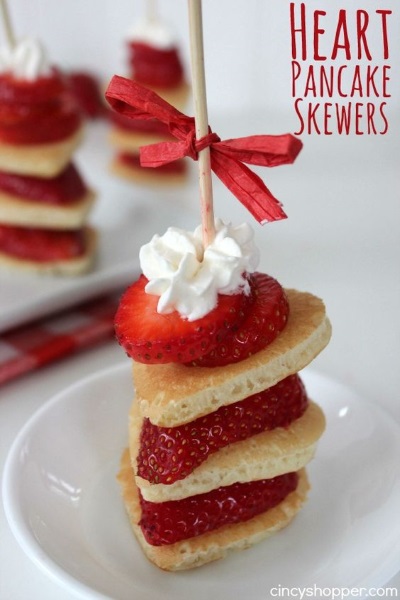 This is too smart, must try!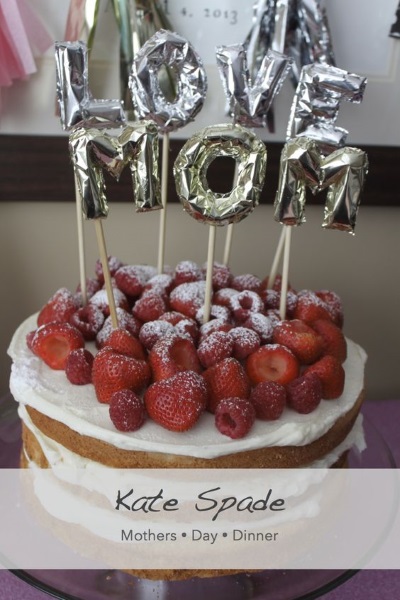 Rustic buttercream cake with soft pink and cream rose flowers.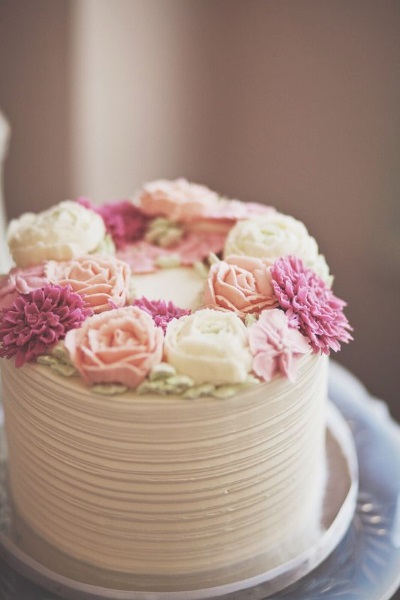 Spa towel cake, if you would want a cake decoration. It has the necessities of a woman for her hygiene. Cool idea!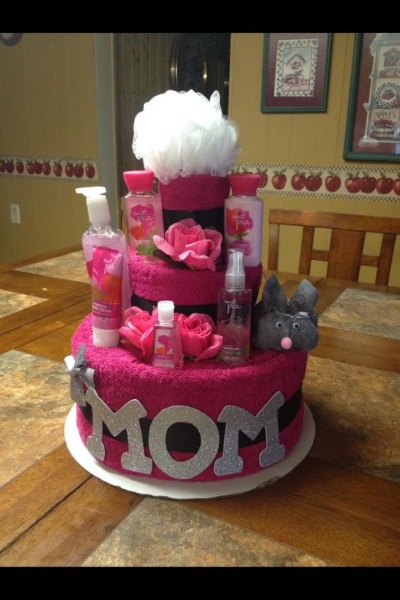 Mother day party favors ideas and Mother's Day Gift Ideas on my next collection! Don't forget to check our site regularly, okay? 😉
No matter how old we get, we will always have that child soul in us that would make us feel safe and comforted when we're with our mother. Like me being adult now, I am still very dependent on my mom when I'm sick, still clings to her when I'm sad and just seeing her relieves me. Indeed, mother's are our very comfort zone. Without hesitations and rejections, she will always accept us (kids) for what we and and will continue to express her unconditional love. I do hope we get the best choice on how to acknowledge our moms this coming Mother's Day and may we continue to show love and respect the whole year round. Please extend my Happy Mother's Day greetings to your beloved mothers! Hugs and kisses!