We would all surely agree that stones and rocks are few of the most unnoticed material in the world. We'd see them everywhere; in the beach, in the forest, in the park and any random places. We don't really mind them. Unknowingly, some of these stones and rocks have the most unique shapes, sizes and texture that are perfect for useful crafts at home. Some would qualify as garden decorations, some would be perfect for framed wall decoration, stone sculptures, animal figures and some could be just right for coffee table decorations. Good thing about these stone art crafts and ideas, they're also ideal for gift ideas during weddings,Valentine's Day, anniversaries, birthday, Christmas and any occasion. If you still don't get it, I guess you just have to see it for yourselves, The Best DIY Stone Art Ideas!
Looking at the stone crafts below, most of them used pebbles which is popular for being fine and shapes are really pretty. Sometimes, stones from the beach may also be great alternatives for your crafting activities. Everything would depend on your creativity and imagination.
DIY Stone Wall Art Ideas / DIY Stone Wall Decoration ideas
Driftwood and Colorful Painted Rocks. Who would have thought that driftwood and stones/rocks can be a good combination for home DIY decorations?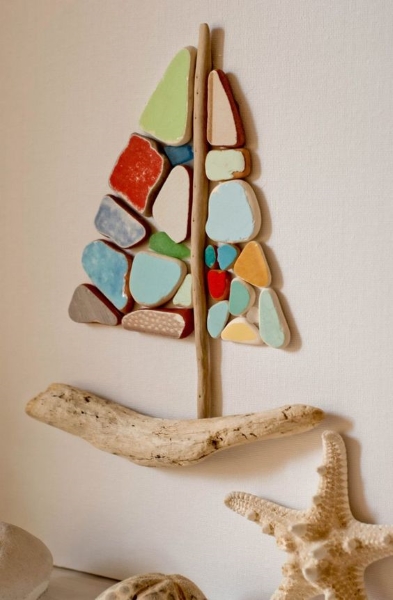 Unimaginable Collection of Compositions made of pebbles and stones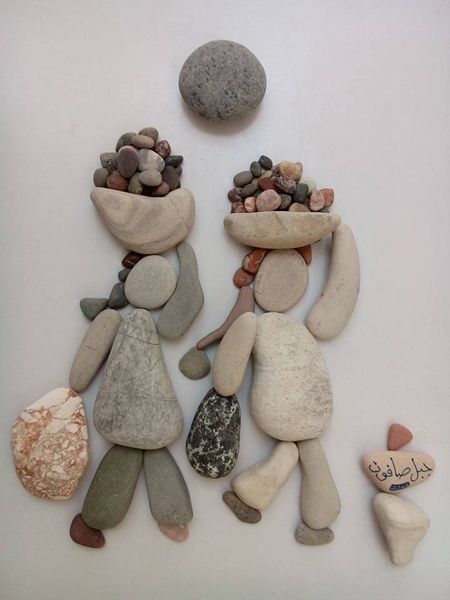 I couldn't believe a couple of pebbles can create such a powerful image!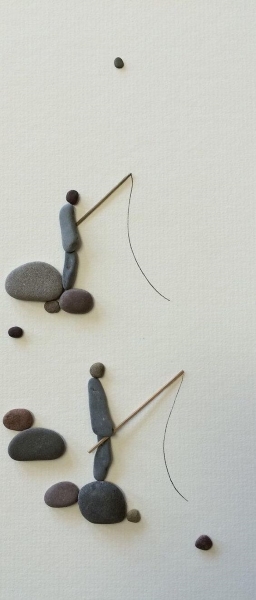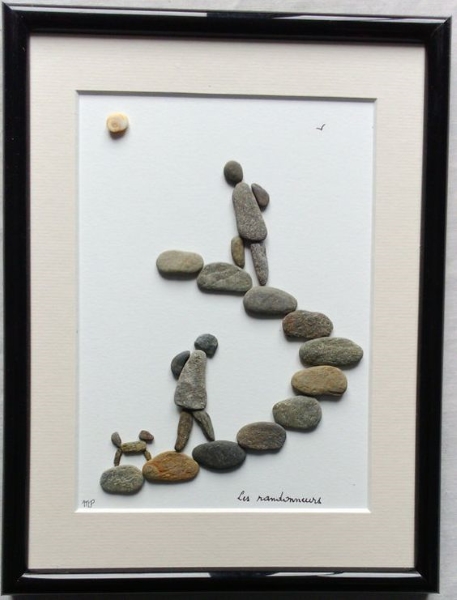 Pebble Art (string of beautiful black flowers) handmade from all natural materials including reclaimed wood, pebbles, twigs

Out on the Water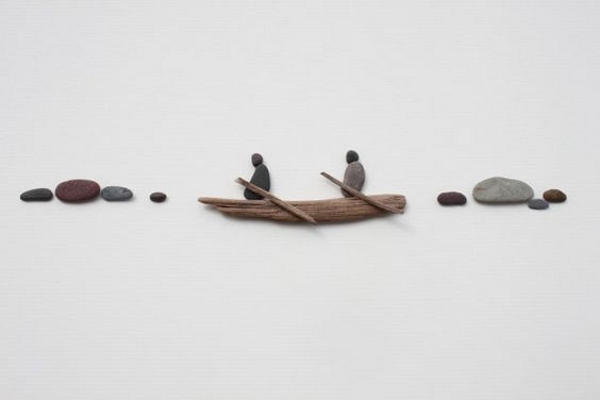 Pebble tree crafts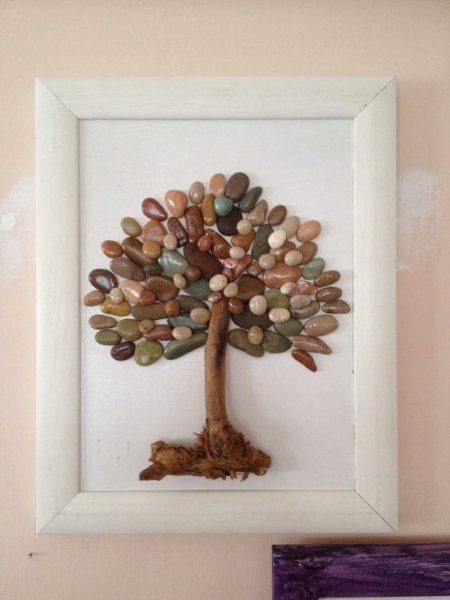 Painting rocks rocks!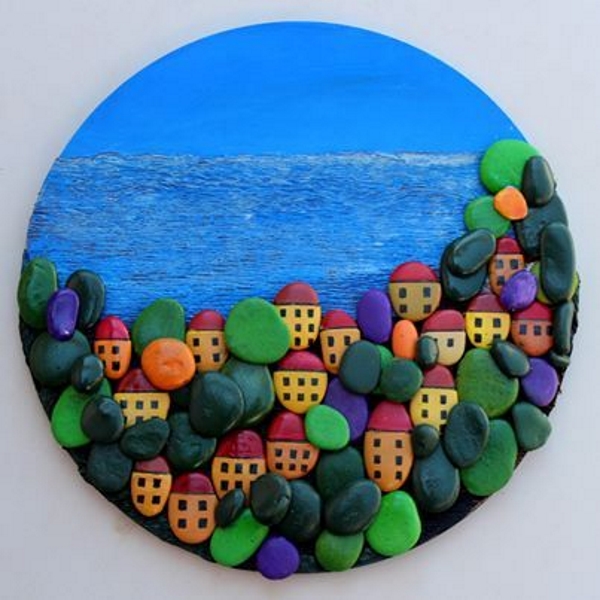 Rock art wall decoration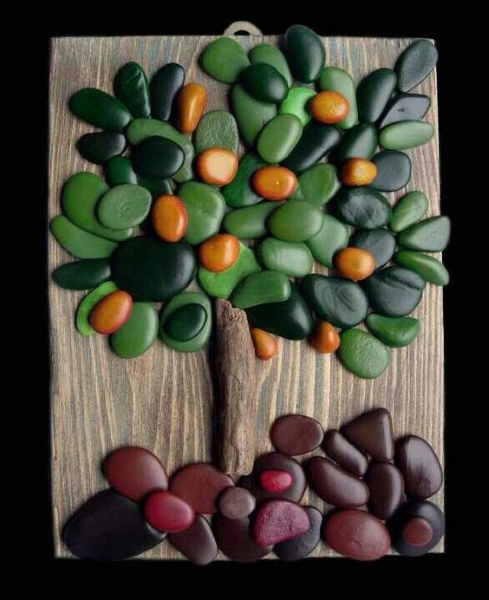 DIY Stone Crafts / DIY Stone Figurines /DIY Stone Decorations
Spirit Rocks: This is a decorated stack of rocks called a "Cairn". These were popular throughout countries like Scotland and Ireland to show people that they were on the right path, long before street signs.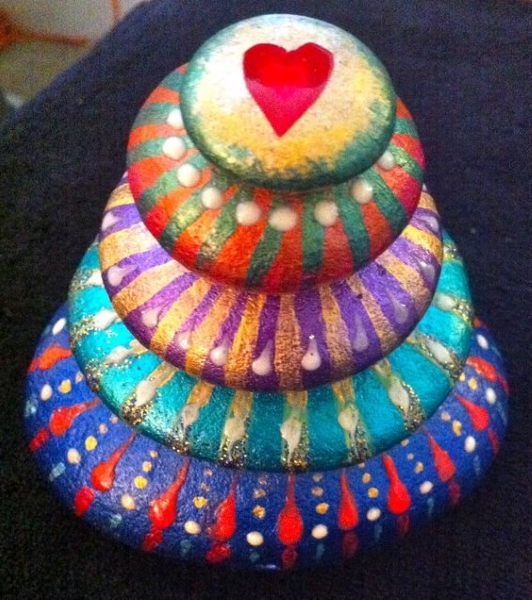 Cool painted stones.I would love to have one of these beautiful creations!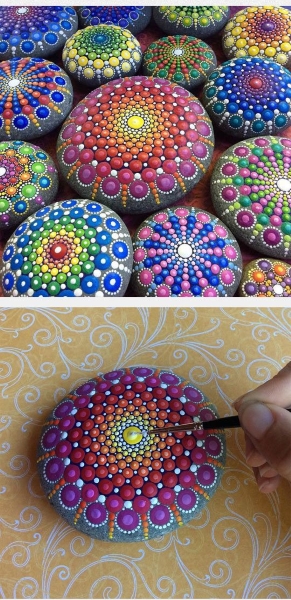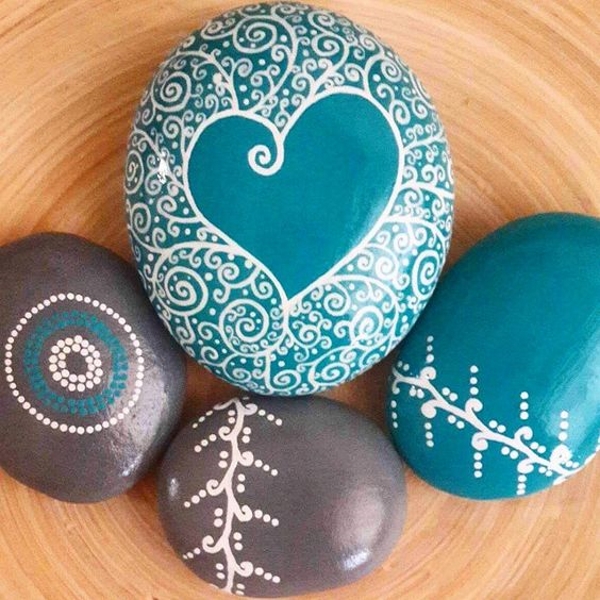 Soapstone hearts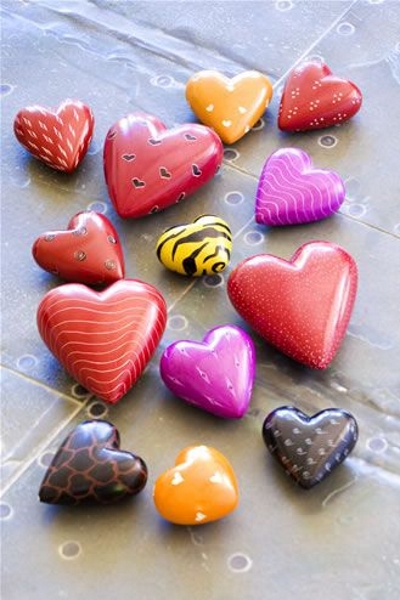 You can easily make these! Collect pebbles or stones from your garden or beach then colour or paint them. Finally, add cute faces with different expressions!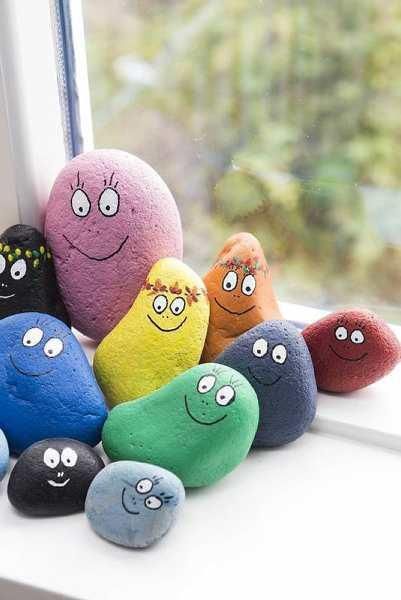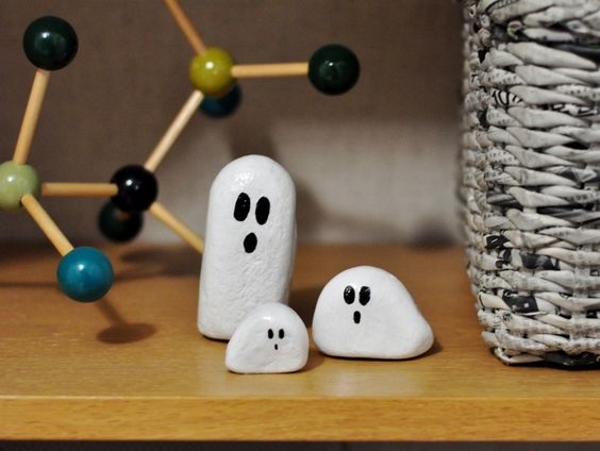 DIY Stone Candle holder
You will be ready to do something that will stand out in your home. I'm sure you're loving this collection of DIY Unimaginable Stone Craft Home Decor Ideas That Will Amaze You.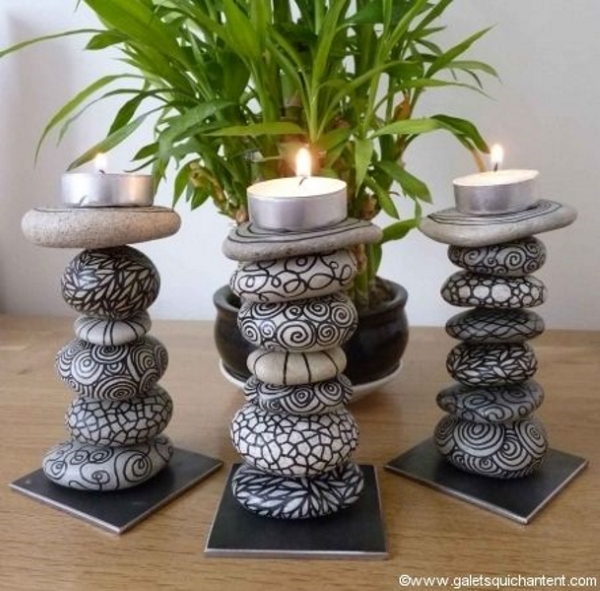 DIY Stone Art Gift Ideas for Couples and Family / DIY Stone Art Wedding Gift Ideas /  DIY Stone Art Wedding Gifts
Are you looking for unique gift ideas for couples during special occasions like marriage, anniversaries, monthsary or during Valentine's day? Well yes, these are creative gift ideas for them. What's good is that these could be personalized when you add their names on the canvas and of course extra special because it's handmade!
Clever rock art! Scenes like this would be very nice on an outdoor garden wall.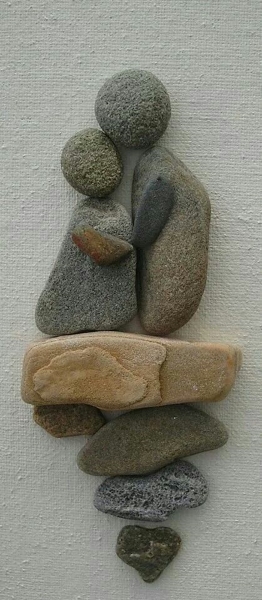 Unique WEDDING Gift / customized Wedding Gift made of stone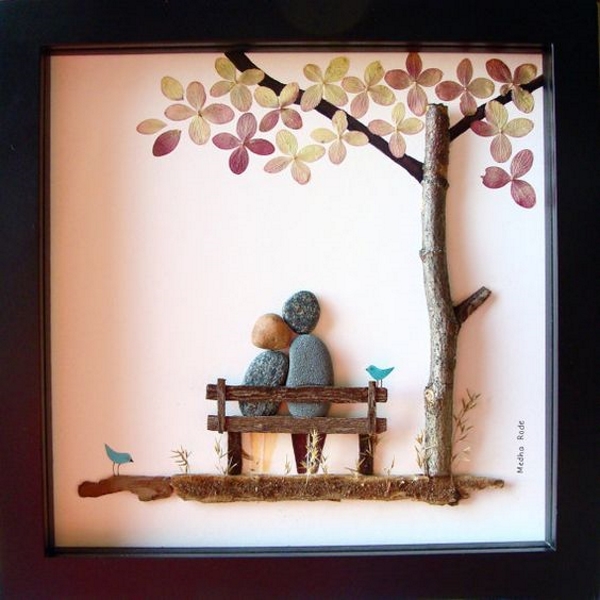 Pebble Art: Pebbles driftwood on canvas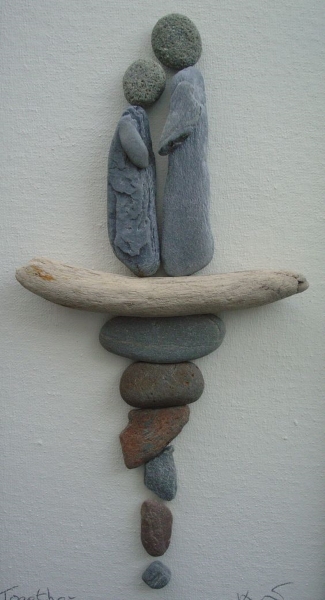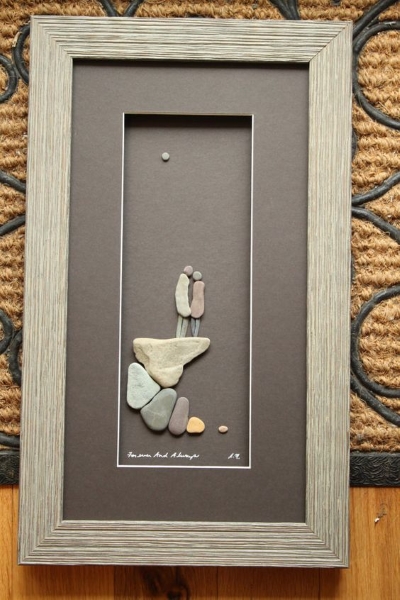 Unique Anniversary Gift- Family of Three- Family of 3 and Dog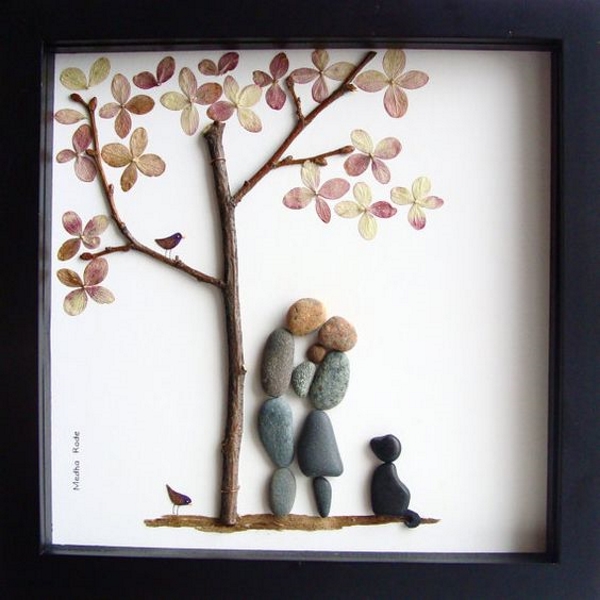 Personalized Engagement Gift and Unique Couples Art – Pebble Art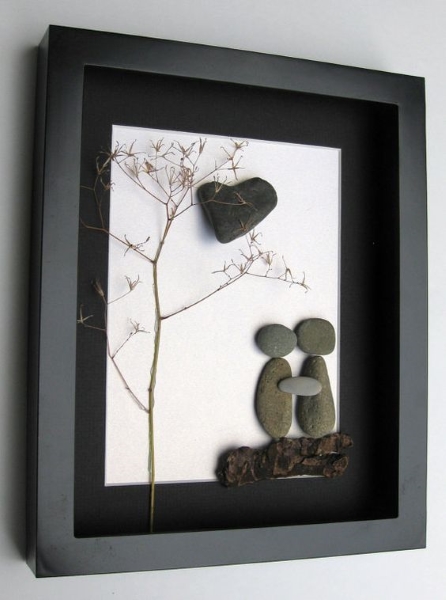 Pebble Art Valentine's Day Gift- Unique Engagement Gift- Wedding Gift- Couple's Gifts- Gifts for her- pebble Art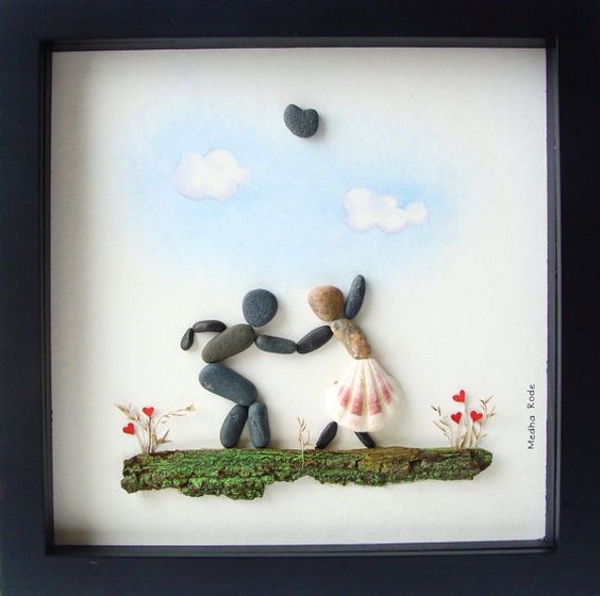 Unique WEDDING Gift- Customized Wedding Gift- Unique Engagement Gift- Bride and Groom Gift- Pebble Art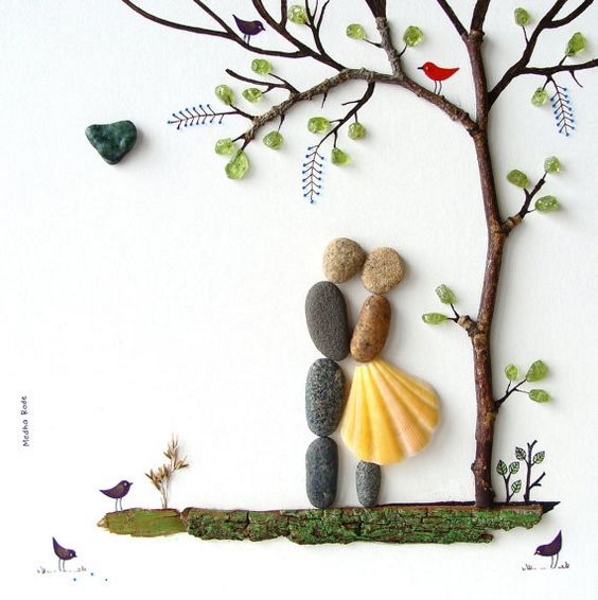 Pebble Art with sticks and gems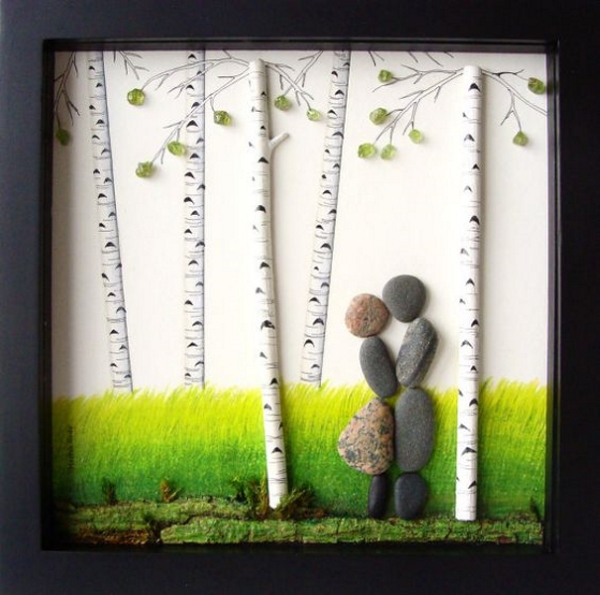 Unique WEDDING Gift- Customized Wedding Gift- Pebble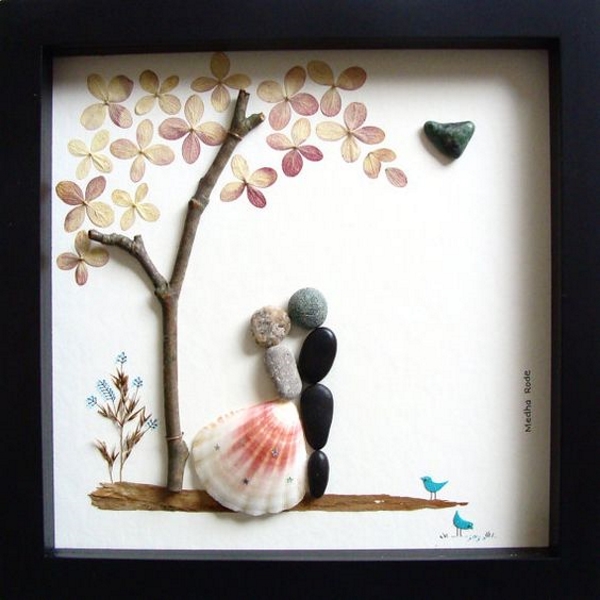 Dark solid wood panel wall appliques in the shape of a foot made with sea pebbles. inscription painted in oils and frame made with branches.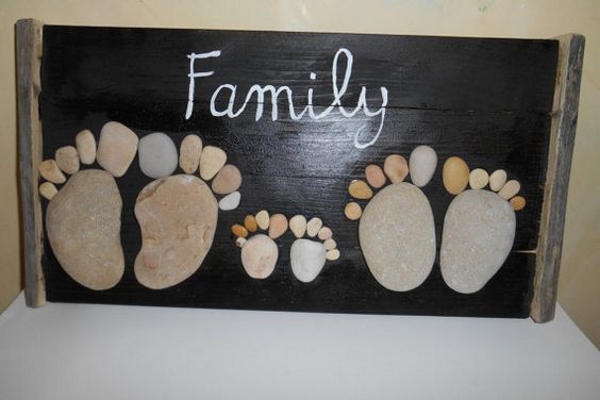 Family of 4 with scripture Pebble Art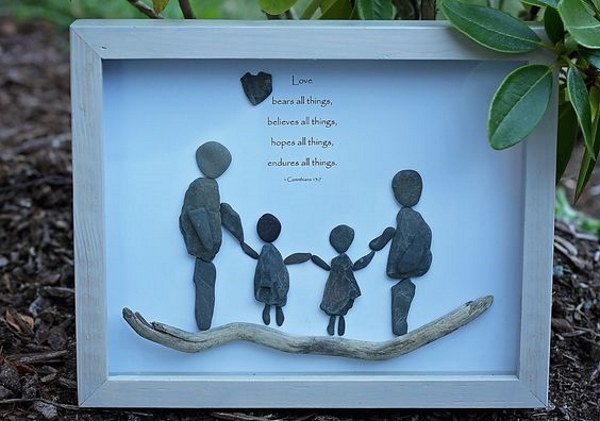 Pebble Art (Pebble Family of Five or Pebble Friends sitting on a log under trees and sun)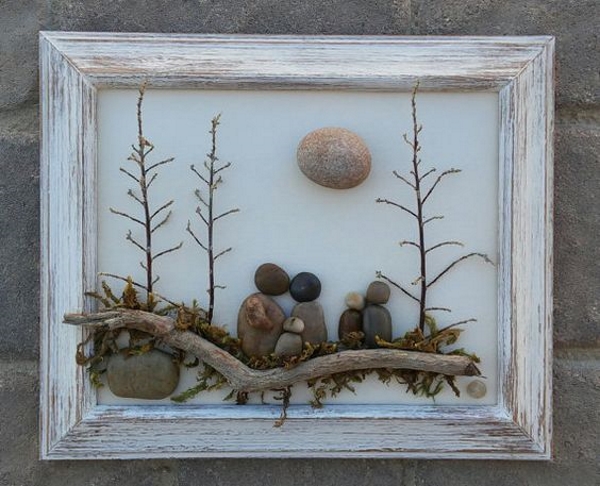 DIY Animal Stone Art Ideas /DIY Animal Stone Crafts
Driftwood and a painted stone – how easy is that?! owl wall plaque for garden or home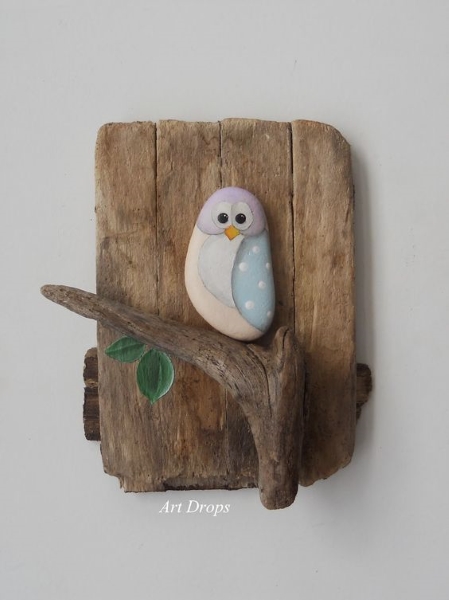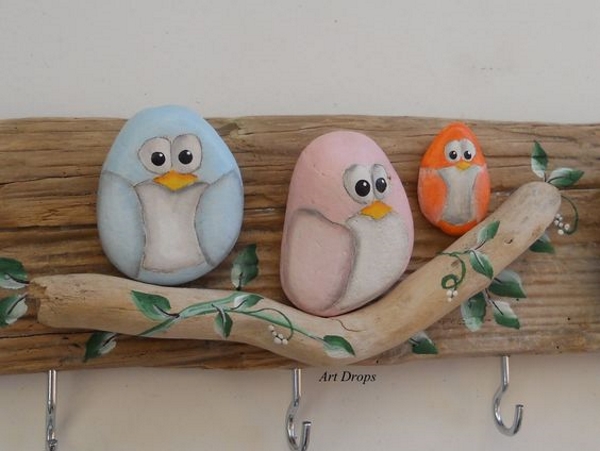 Painted driftwood and painted rocks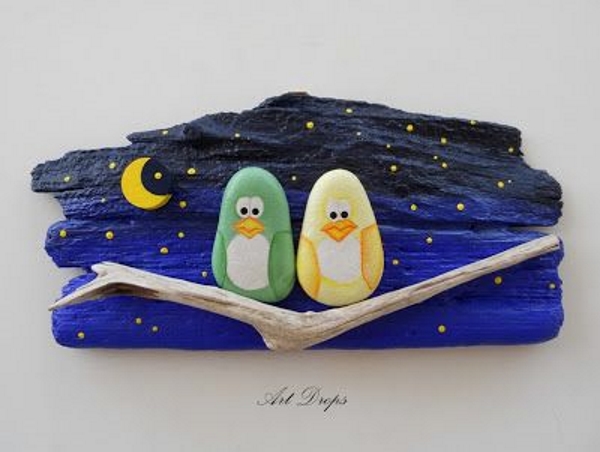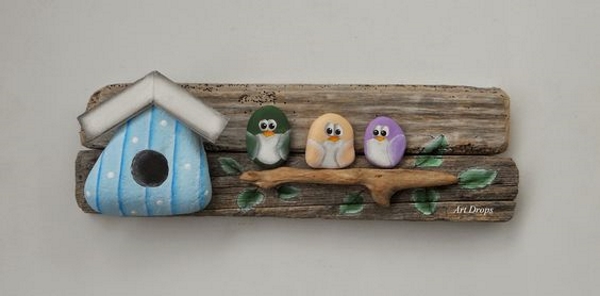 Cute little DIY memo board. I am thinking of painted rocks for the birds and bug with a driftwood rest for them all, on a plain pine board with a cork sheet.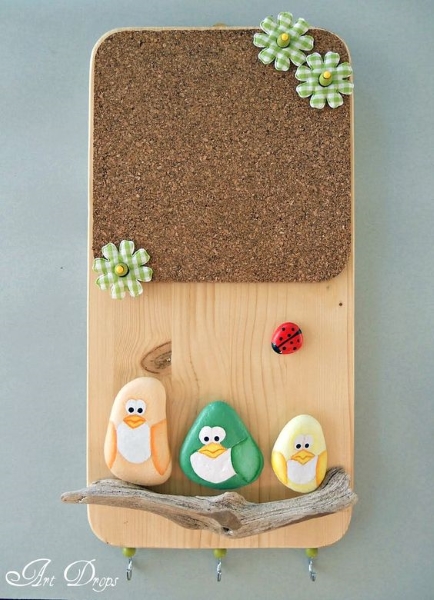 Panda Stone Art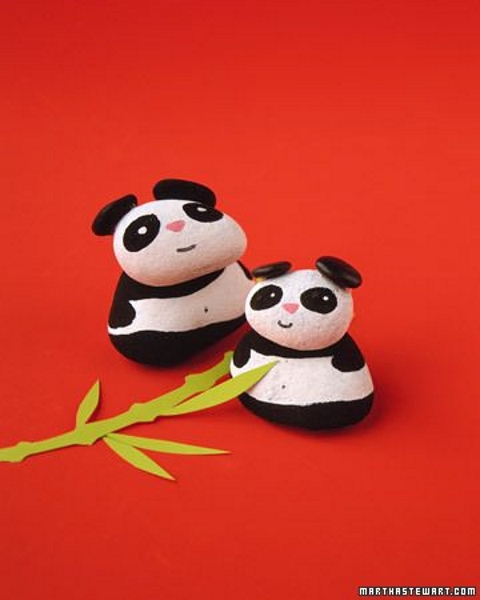 Peacock stone art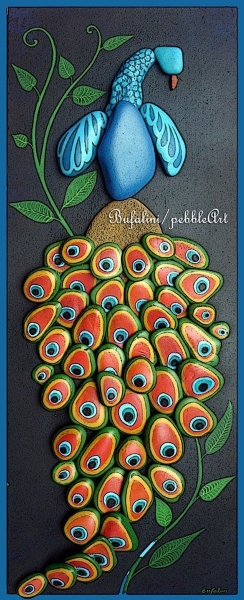 Love Birds Stone Art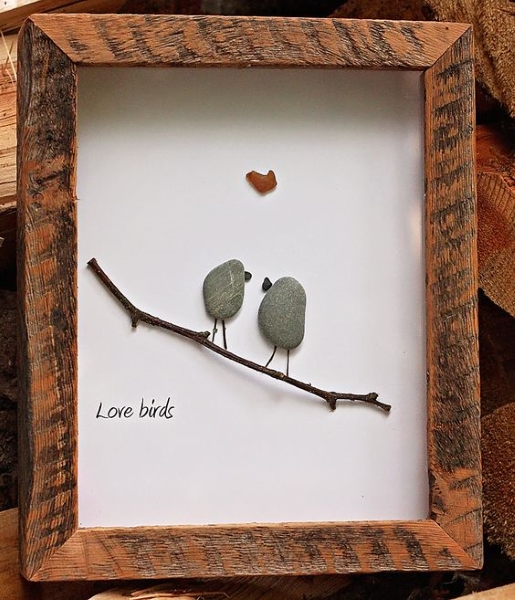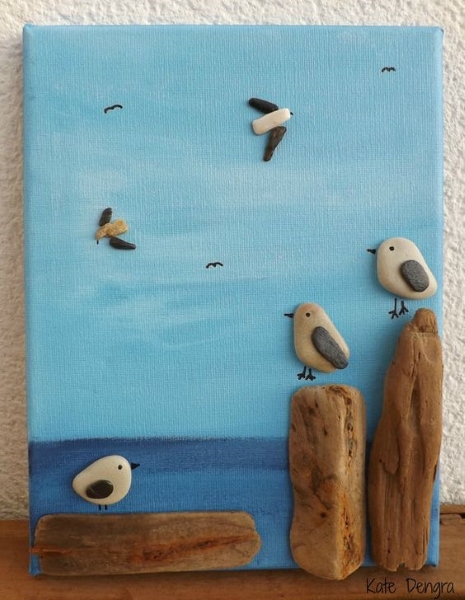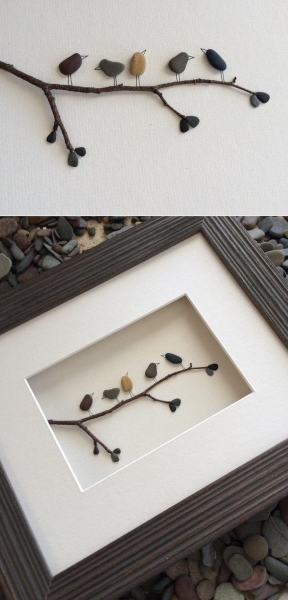 Dog Pet pebble art
This would surely be appreciated by your friends or family member who are dog lovers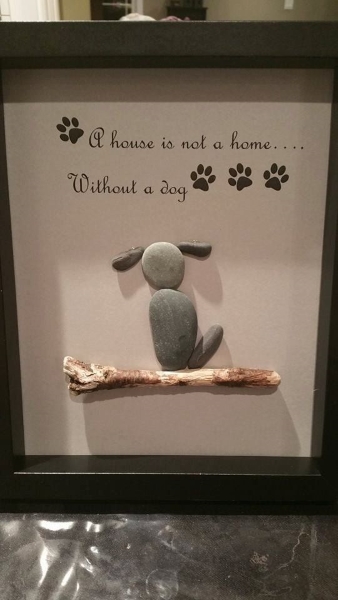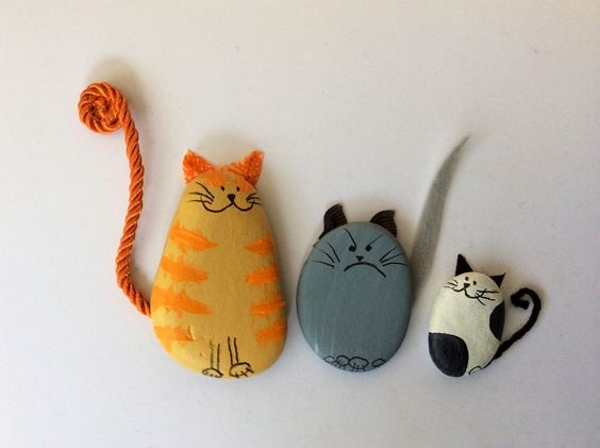 Owl pebble art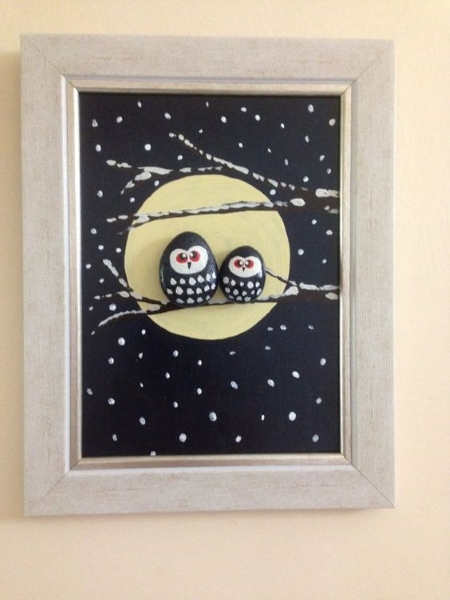 Pebble art picture, hand made made from pebbles perfect as a gift for families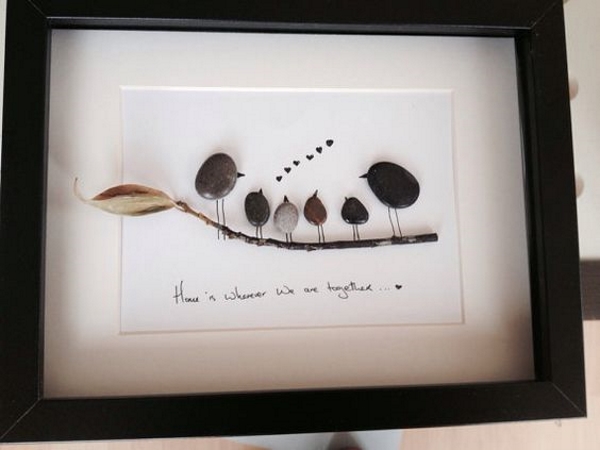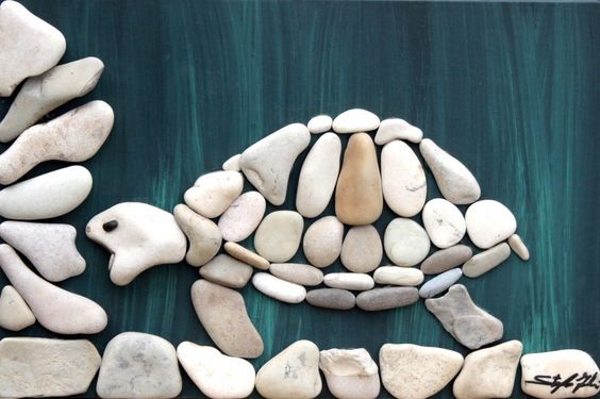 Pebble art "Señor frog" by Denise Gray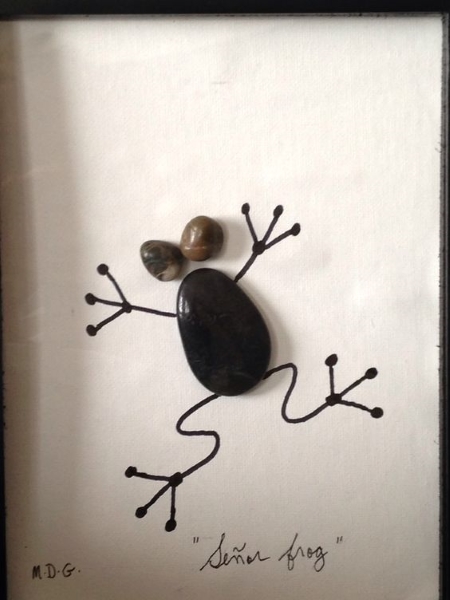 Owl Pebble art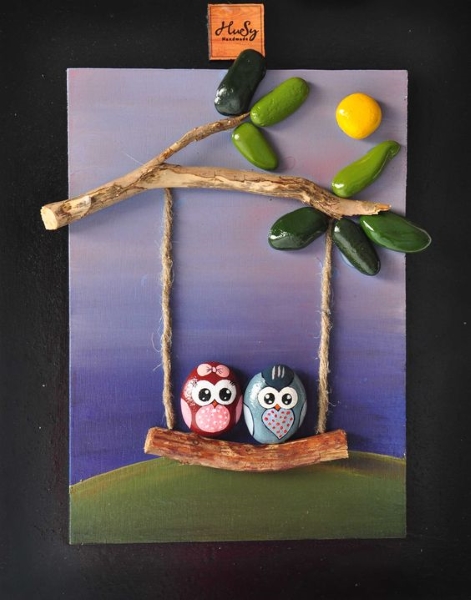 Cat stone arts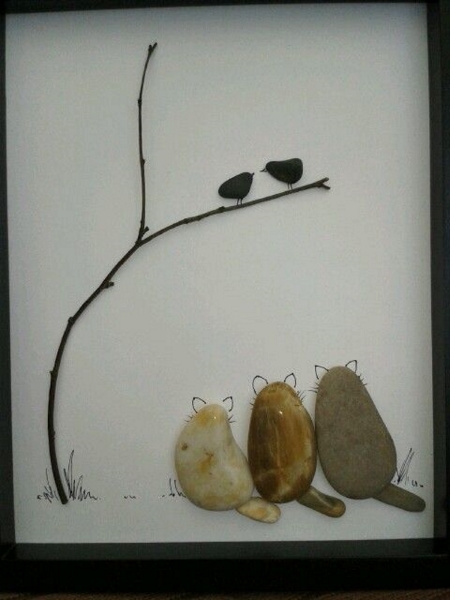 Painted Rock Penguins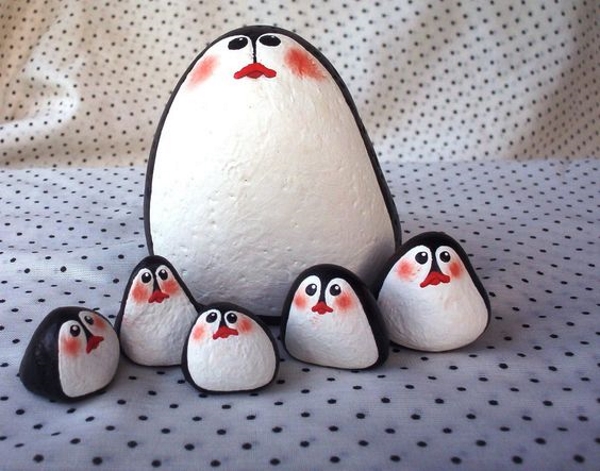 What if there's more penguins?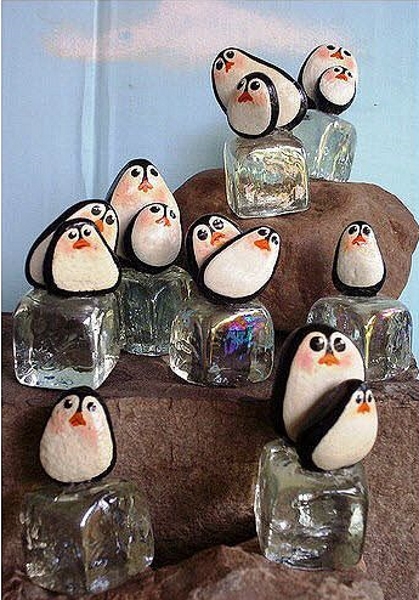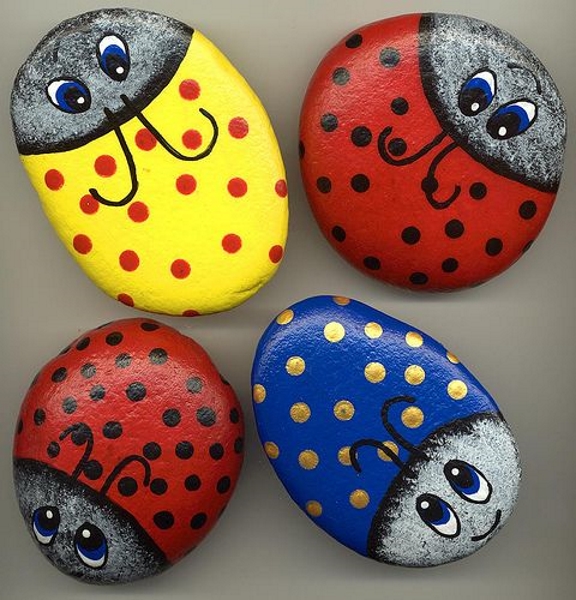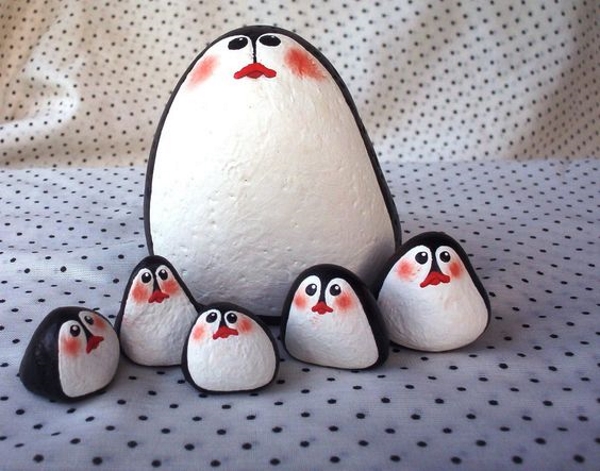 Garden Stone Art Ideas / Garden Stone Decorations Ideas
River Rock Caterpillar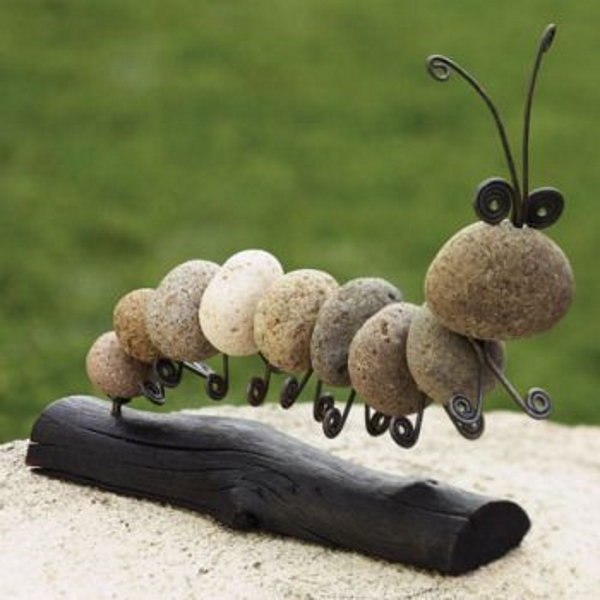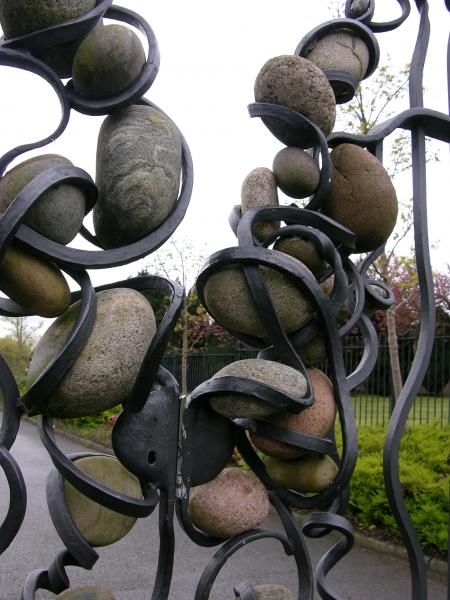 A garden rock caterpillar. a fun spring project for kids (or me…)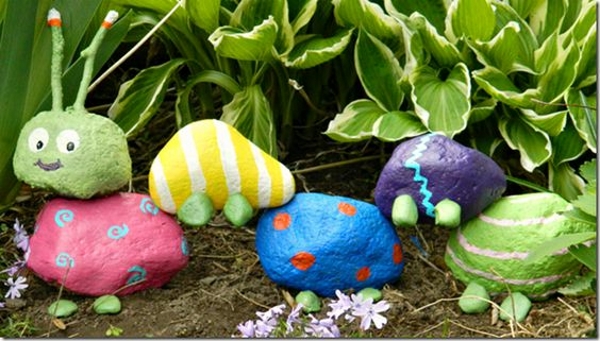 Possible rock painting project for fairy garden or elsewhere.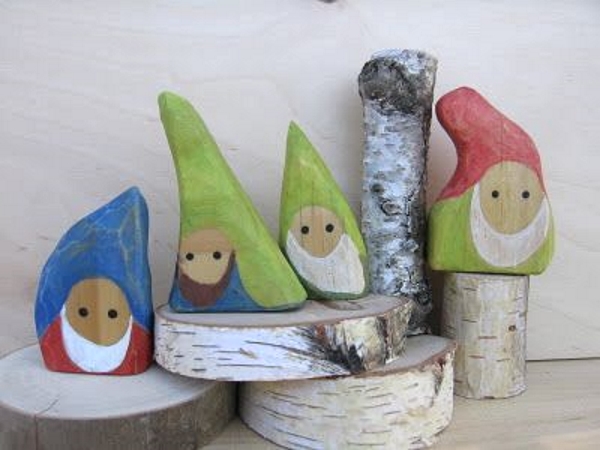 Great Walkway made our of rocks and stones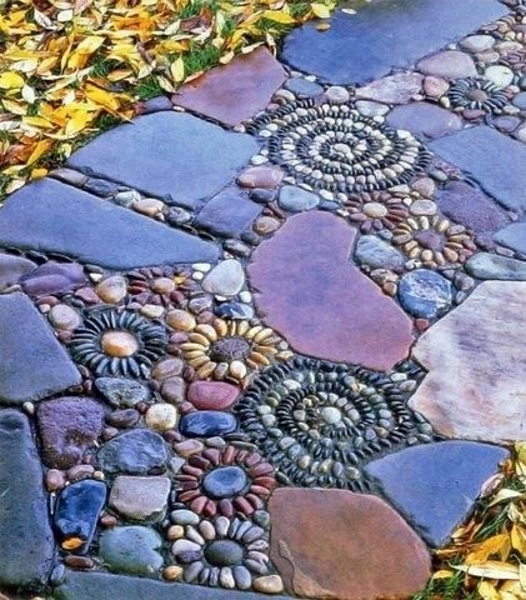 It is all about balance! Stone art garden decoration
Nice idea for stone decorations on your garden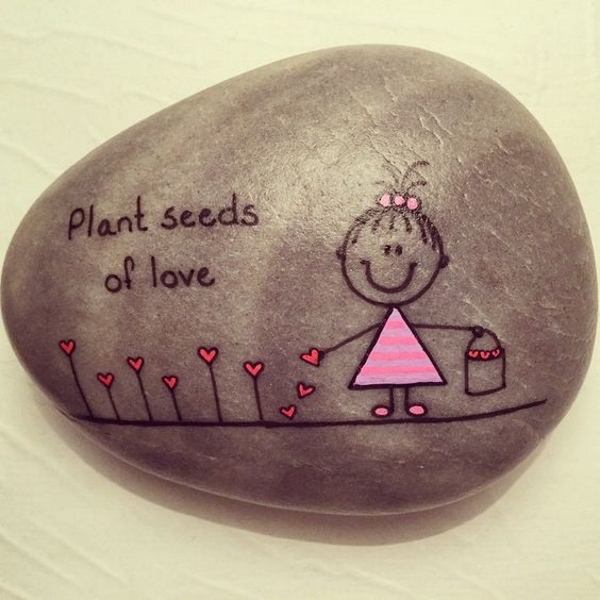 Great Idea for Stone Art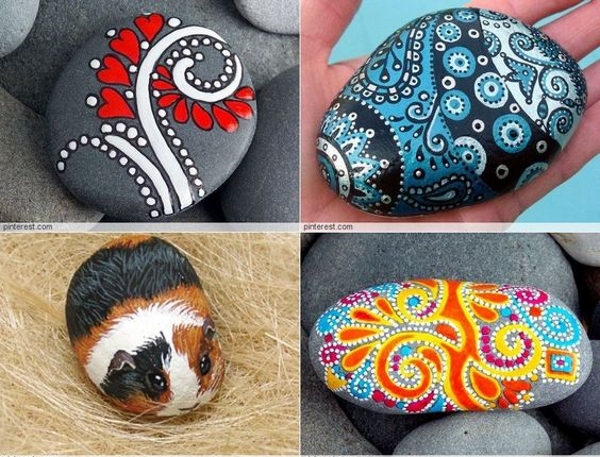 Ladybug rocks, paint project for kids. Look cute in the garden!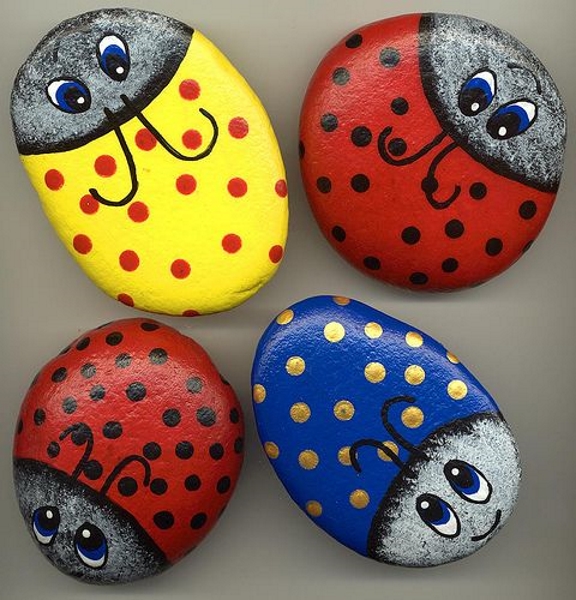 What's your favorite stone craft idea? Mine would be the couple stone art DIY ideas. They're really cute and adorable, especially the one with the dog in it for couples who are dog lovers. My next favorite are those chubby penguins. I want tons of them in our yard and kids would surely love them too. Stones and rocks are indeed cheap materials for home DIY decorating ideas. At times, you would different colors of paint, markers, varnish to make the stone look shiny, some crafts would need frames, sticks, driftwood which are also free. I must say, this is one of my most favorite collection in this page. Even kids can try some of the ideas above so let this be your bonding activity one of these days. Dear readers, enjoy your crafting sessions and will be posting more in the coming days. Good day!