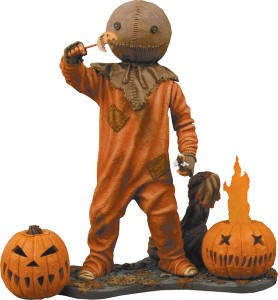 The wind is getting chiller lately and we know for sure that the witching season is almost here! You might be invited to a Halloween Costume Party or who knows you could hold a party yourself, isn't it exciting? In the history, Halloween Guising (disguising) is a practice in Scotland and England where kids would wear fancy dress along with their masks and visit the neighborhood door to door. They would usually perform tricks and show off their talents like singing, reciting a joke or poems. Impressed house owners would give coins or goodies as a treat. In short, guising is actually trick-or-treating too. It was considered a child event or holiday before but obviously it has become a more enjoyable activity at present because even adults are so much fond of disguising, especially on a Halloween Costume Party.
Since the Celts would let the kids wear masks of animals to keep them safe from the demon named Samhain, the masks and disguises have progressed as the year passed.  Halloween is said to be the night of spirits and darkness, so lots of costumes are designed according to scary creatures associated to Halloween. The very common are Vampire Halloween Costumes, Witch Halloween Costumes, White or Black Lady Costumes, Dracula Costumes, Spirit Costumes, Skeleton Costumes , Bat Costumes and many more!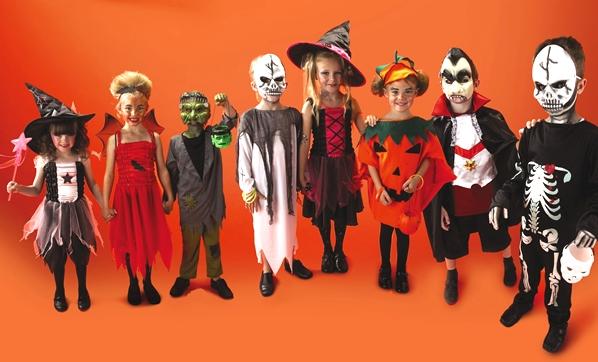 Now, here are some of the Best Halloween Costumes we've compiled just for you! I've tried to assessed them myself to be able to provide you with Top Halloween Costumes for some category.
Top 10 Scary Halloween Costumes
In random order and could be possible for both men and women. Take note that effects such as blood and cuts would make it ridiculous looking. Too much cleanliness for any of these costumes would make it less creepy. Also, props like claws, scythe and blades are prominent in the scary costumes below.
1. Decaying Mummy Costume
We know that mummies are quite famous during costume parties, but this one isn't ordinary. Not just the usual bandage or clothe strips covered but even more gross with that decaying effect.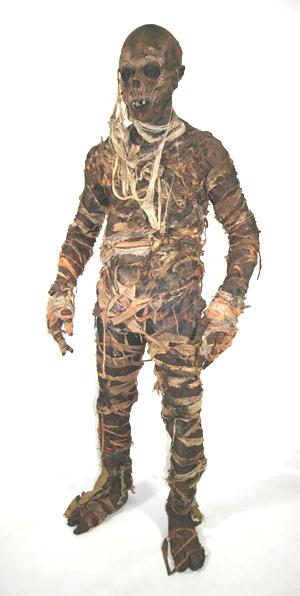 2. Werewolf Halloween Costume
How about a realistic mad werewolf? As what is told in the folk tales, wolves are the hungriest beast in the forest ready to harm the live stocks, hunters and campers. These wolves are usually aggressive and ready to find their prey during full moon.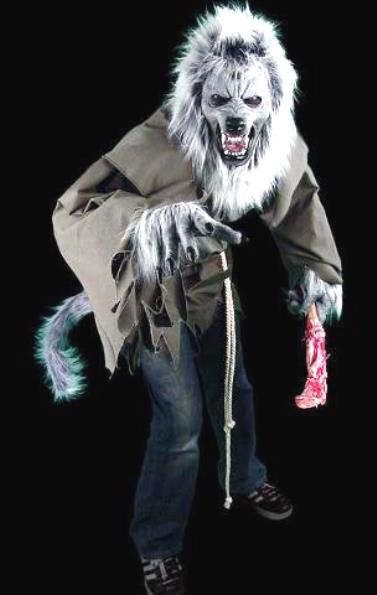 3. Freddy Krueger Halloween Costume
Oh who doesn't know Freddy? The fictional character of the Freddy's Nightmares and until now, he claims to be everyone's biggest night mare! That burned-melted face looks yucky because the parents of his kid victims set him to fire. A revenge-thirsty Halloween character for you!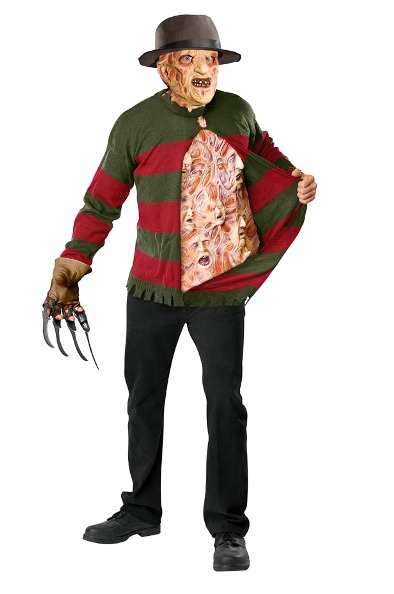 4. Pig-Headed Slaughter Guy
With that bloody apron on, I know for sure this could be someone who slaughters pigs but I'm clueless how he's got a pig head. Maybe he was cursed? Ahh. It doesn't matter since Halloween is filled with tricks, magic and surprises so just expect for the unexpected characters.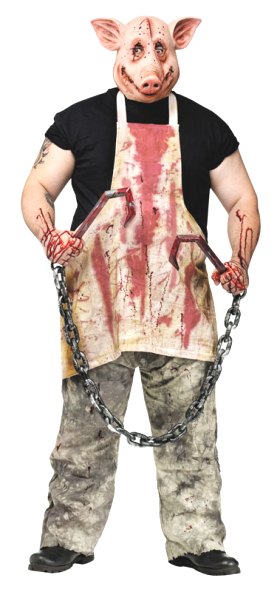 5. Bloody Zombie
Holding a torn bleeding hand, who wouldn't be afraid of this Zombie Halloween outfit? Those cuts in its face and the all white contact lenses makes it perfect.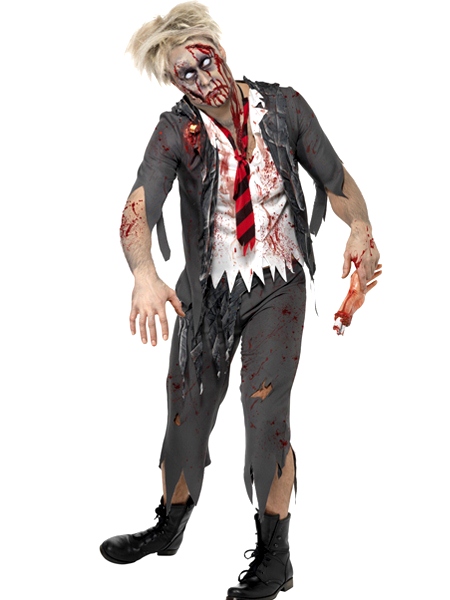 6. Jason Voorhees Halloween costume
Where there's Freddy, Jason should be remembered too. This fictional killer character rages its anger only from the actions of his victims. He has built a shrine of his mother's severed head in a cabin and he will harm any intruder.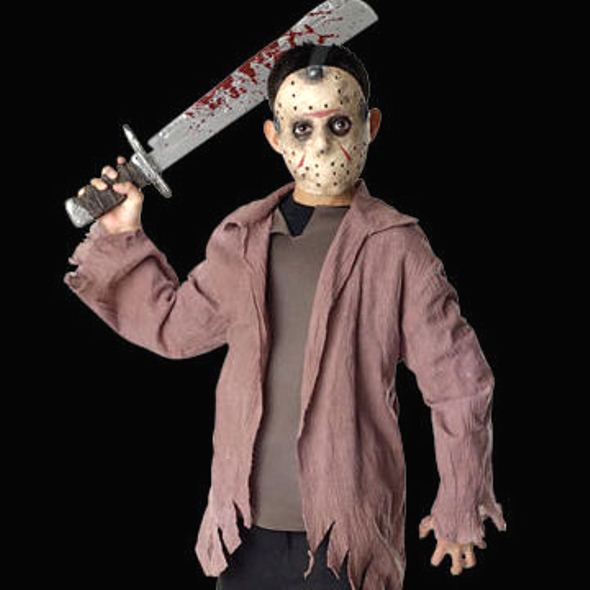 7. Frankenstein Halloween Costume
This monster was a creation of Victor Frankenstein. When planned was hoped to be beautiful, is instead hideous, with watery yellow eyes, and a withered, translucent, yellowish skin that barely conceals the muscular system and blood vessels. Later on, this monster has been responsible for the killings of Victor's family members and friends.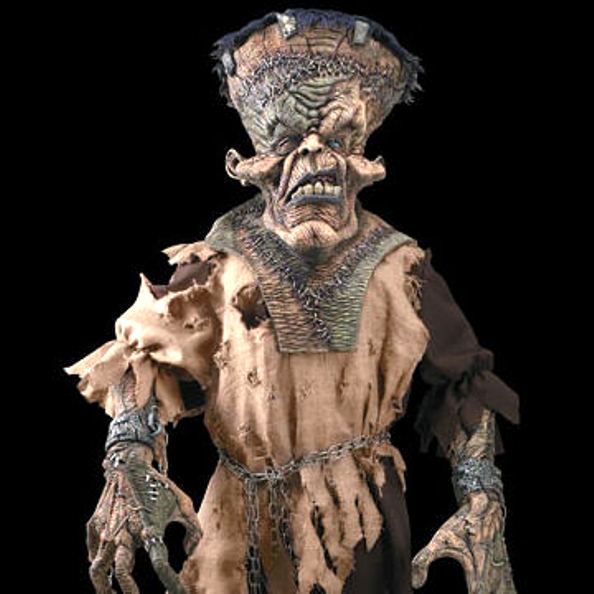 8. Zombie Halloween Costume
Since the Plants vs Zombies is too popular lately, sure this one is an option for the scary Halloween Costumes. Not just a decent decaying zombie because it's intestines are visible already. It's hand is rotten too.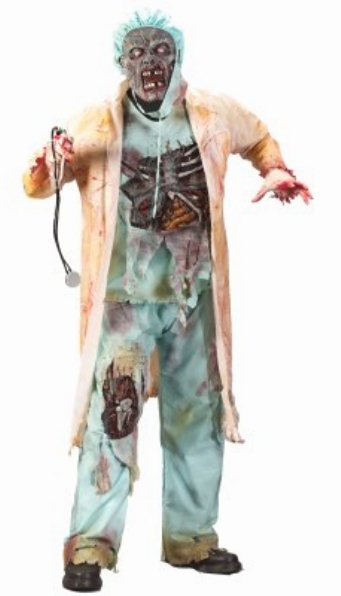 9. Death Halloween Costume
According to some stories, this character is responsible in fetching someone who is about to die whether in dreams or imaginations. That once he shows up and hits a person with his scythe of death (blade), then the person finally dies as he is beheaded. Looking at it, it's a skeleton dressed up in black worn out outfit and he's got wings!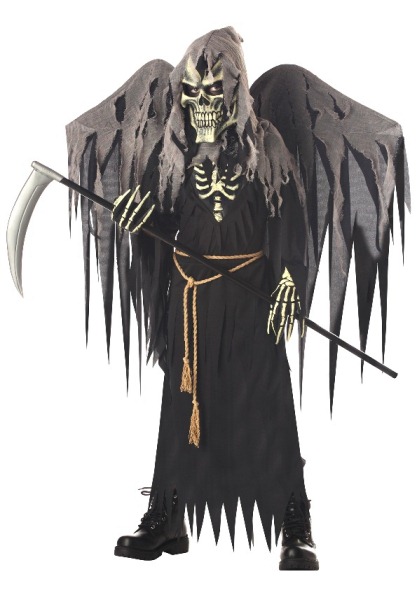 10. Father of All Halloween Costumes
I came across a blog site with this photo but the costume idea doesn't have a name yet. Seeing its got lots of babies all over, I called it Father of All. It could be more creepier if those babies are made of soft rubbers, wet and bloody too. No doubt this one is really weird.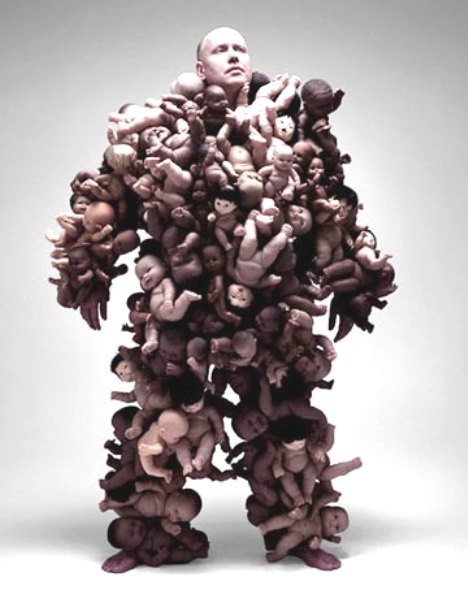 Top 11 Funny Halloween Costumes and Clever Halloween Costumes
From the scary costumes, let's move on to something light. These hilarious Halloween costumes can be the highlight of the party too. If you don't like to frighten people in the party or in the neighborhood, any of these could be the best option for you. Draw lots of attention and add much fun to the festival! Here you will find random Halloween Fancy Dress too. Notice that most of the costumes are worn by men, simply because it's acceptable to make fun of them. LoL just kidding, I don't intend to discriminate but I just know men are gentlemen enough to add spice on gatherings like this.
1. Funny Shark Costumes
There are different ideas or concepts related to shark Halloween costumes. So there's lots for you to choose from and take note, all very funny.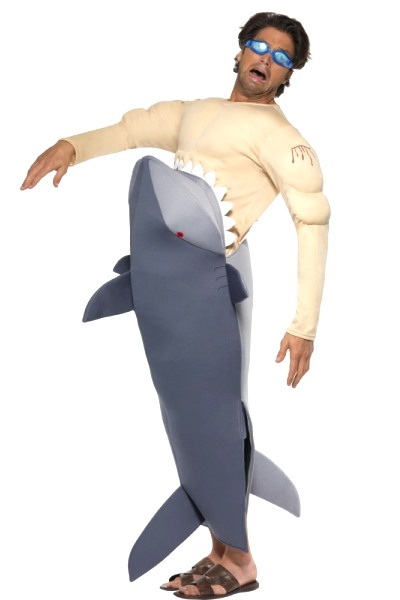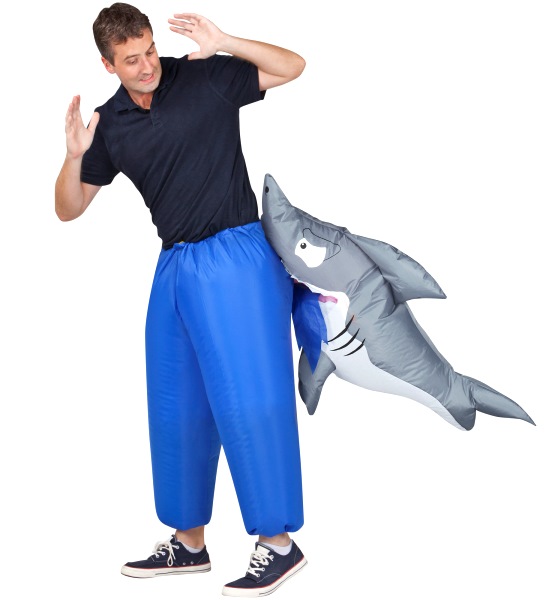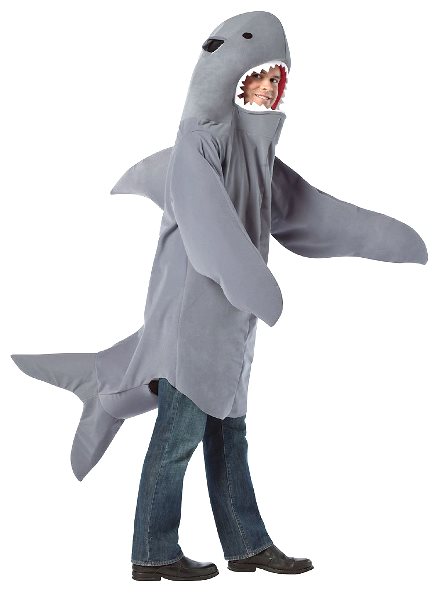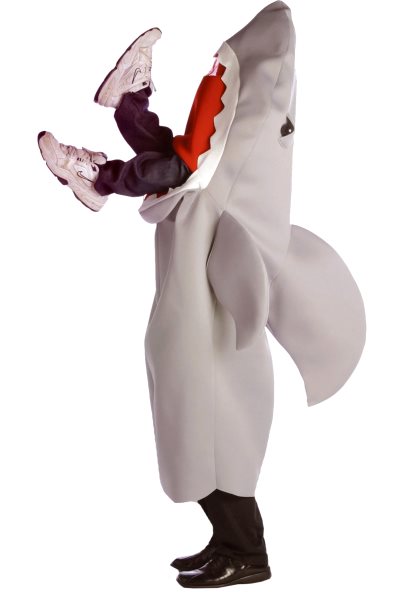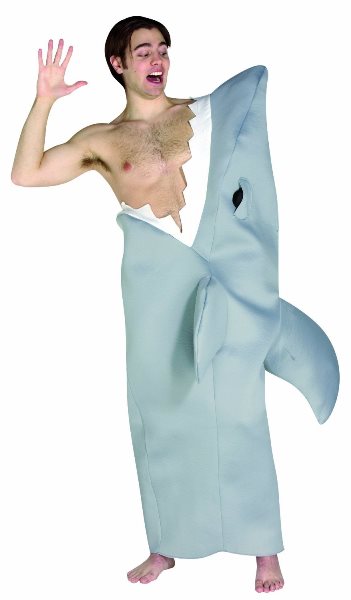 2. Riding a Donkey Costumes or Riding a Bull Costumes
I sure would not miss taking pictures with anyone wearing this hilarious Halloween costume! Of course, by looking at the picture it's obvious that the feet of the person are on the donkey/bull's 2 feet that are on the ground.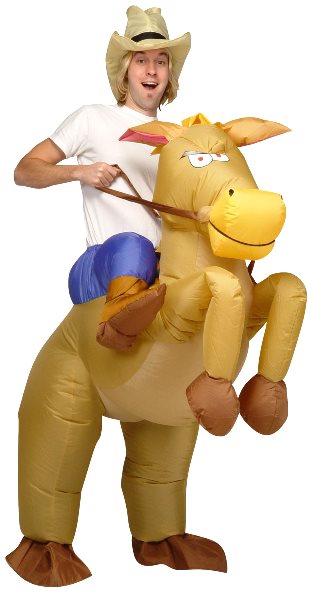 3. Party Animal Costumes
Very safe and kids-friendly too. Not bloody, gross or scary at all. Just wear the costume of the animal you love a lot and it's going to be a lot of fun.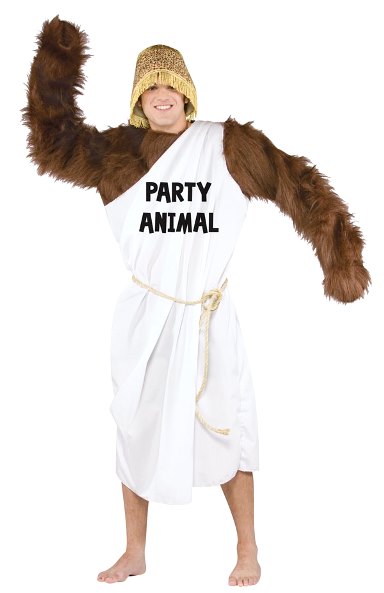 More of these party animal costumes! Woahhhhhh. A zoo in the making!
4. Pizza Costumes
They are not just funny, because honestly they look yummy!! Haha. This pizza concept costume is either on a whole pizza or a slice of pizza like in the photos below. Don't forget to eat them with hot chili sauce!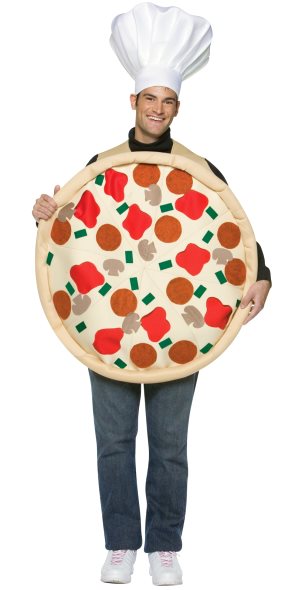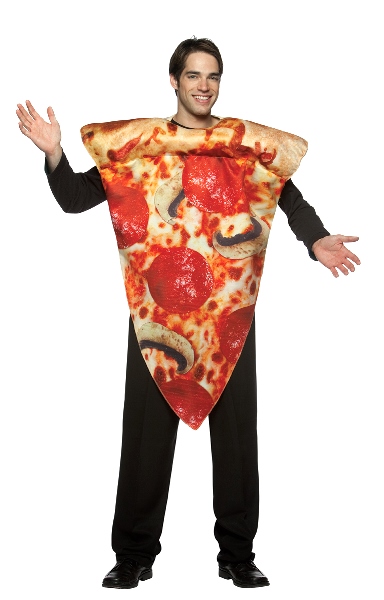 5. Ice Cream Costume / Sundae Costume / Ice Cream Bar Costume
Oh for sure by looking at them at a party, they could melt my heart away! Well, what I really mean is I wish they won't melt when people stare at them because they are so adorable in their costumes.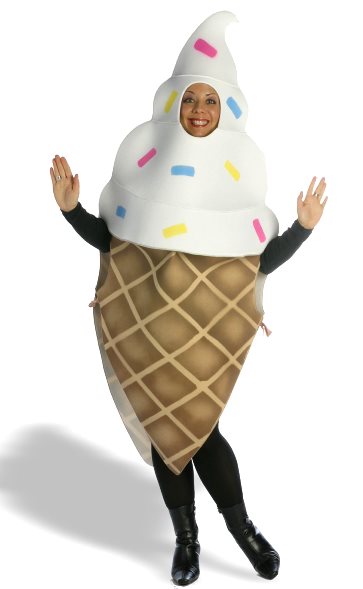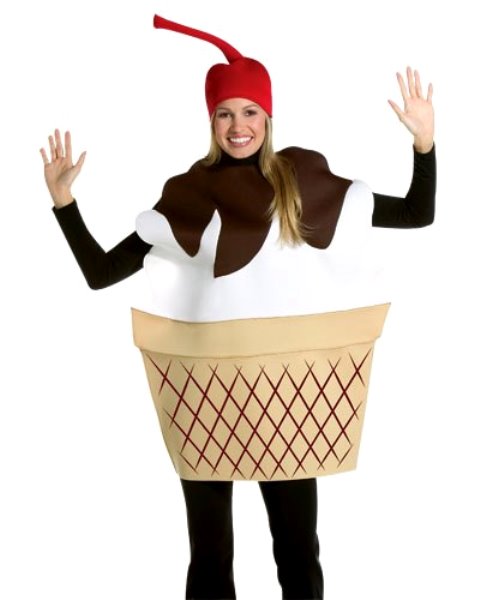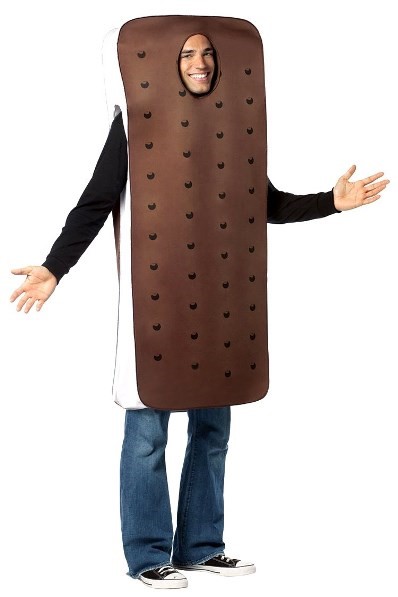 6. Lost Puppy Costume
Aside from that huge old female body worn by a man, the concept itself is funny. She is looking for her puppy not knowing where it's actually stuck, in between her butt! Poor pup!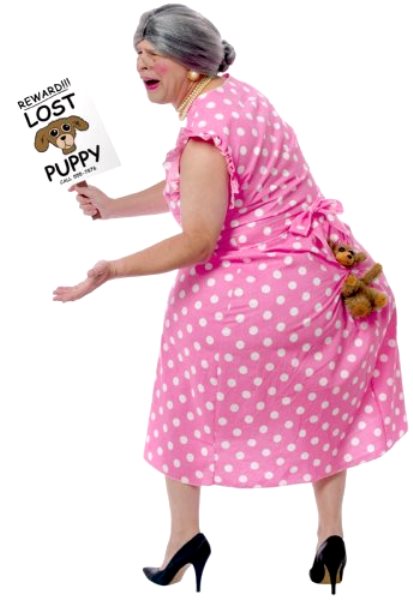 7. Muscleman Costumes
What's funny about these costumes is that because the guys wearing them aren't really macho men, just trying hard to show off abs from a skin-toned leotards with abs effect.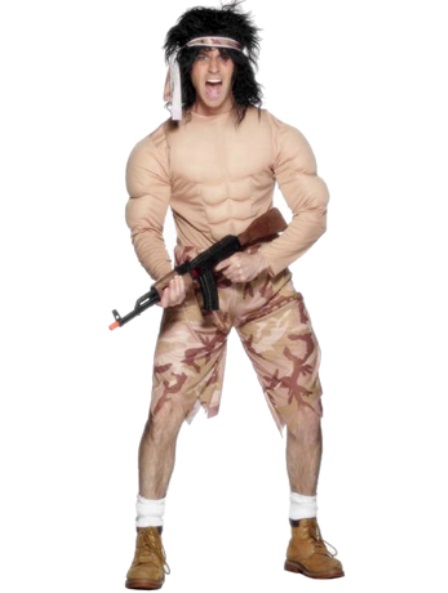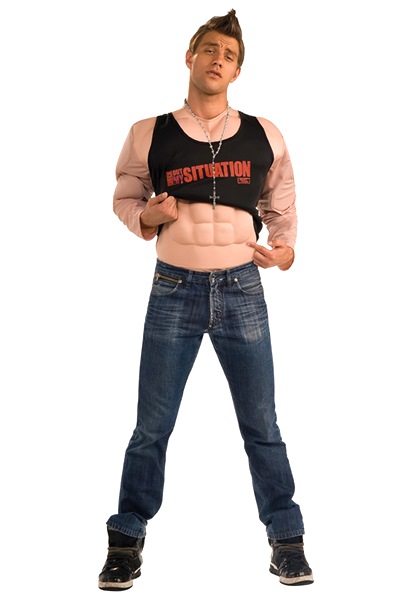 8. Funny Fat Girl Costume or Baywatch Costume
While it's not appropriate to see a woman wearing a bikini on Halloween parties, these men are taking the limelight and would catch the attention of everyone around. They are not just lovely but definitely sexy too.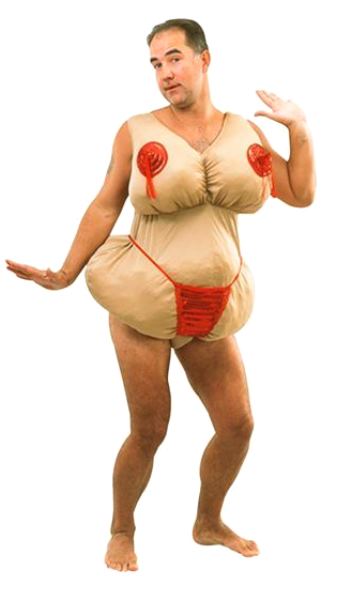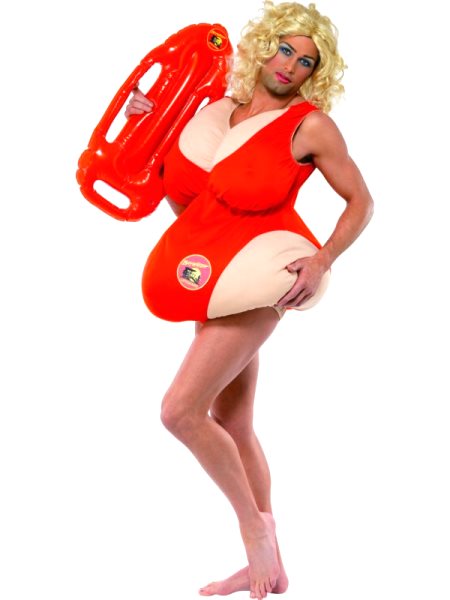 9. Fat Hawaiian Woman Costume
She's super pretty and flawless! But those aren't real skin and not even a real woman! Lol. Those are inflatable skin-toned costumes. Best to make everyone giggle upon entering the venue.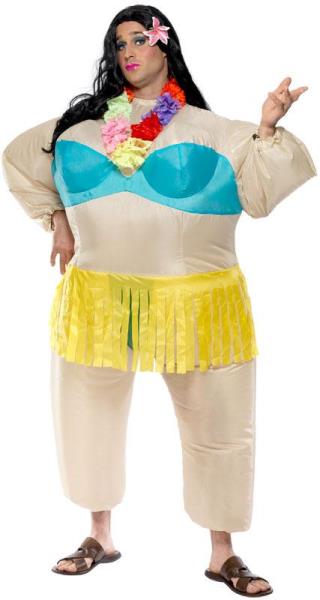 10. Inflatable Sumo Wrestler Costume
This is just too much! Does being fat really means being laughed-at? 🙁 But anyway, these aren't real fat but again inflatable skin-toned costume. Indeed very clever!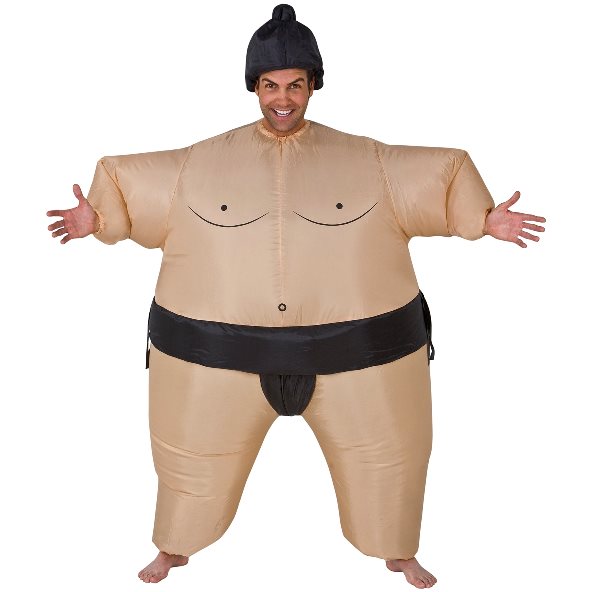 Minion Halloween Costume Tutorial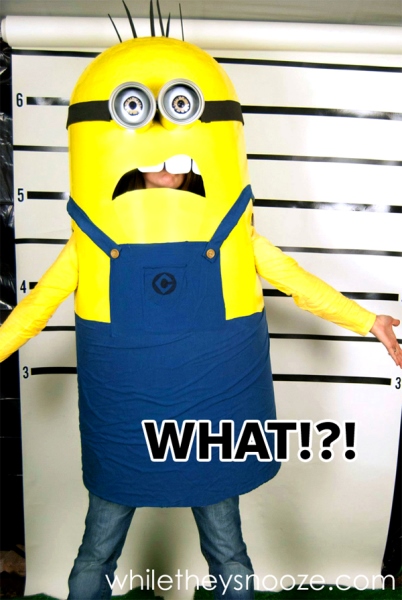 Top 11 Celebrity Halloween Costumes
Now let's proceed with the most trending celebrity costumes during costume parties. These are icons not only in terms of their industry but even on how they dress up. They have established their own trademarks that upon glancing on it, you will know for sure it's them or a copycat of them. Some of them have passed away already but still are well remembered while some of them are still alive and active with their careers. They are known international superstars.
1. Elvis Presly Costume
The singer, musician and actor who made millions of girls scream at the top of their voices every time he sings and grooves! No doubt he's honestly good-looking! The dream guy during his generation but up to now he is never forgotten especially in mimicking contests. If a guy could sing well as him, it's going to be an edge for any singing contests. He was referred to as "The King of Rock and Roll" or simply "The King".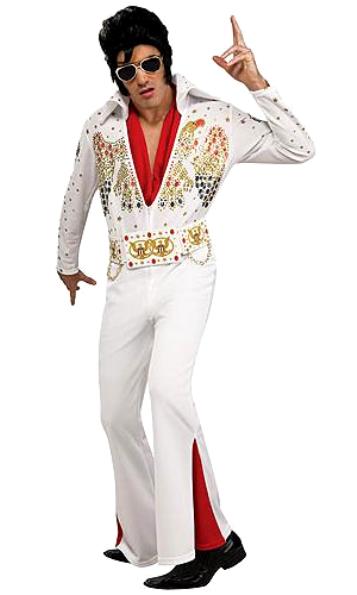 2. Michael Jackson Costume
From one king to another, which is the "King of Pop". He was very talented since he was a little boy along with his brothers (Jackson 5) and grew up being in the spotlight. He was not just famous because of his famous moonwalk dance but because his songs were heartfelt and some were dedicated for the humanity.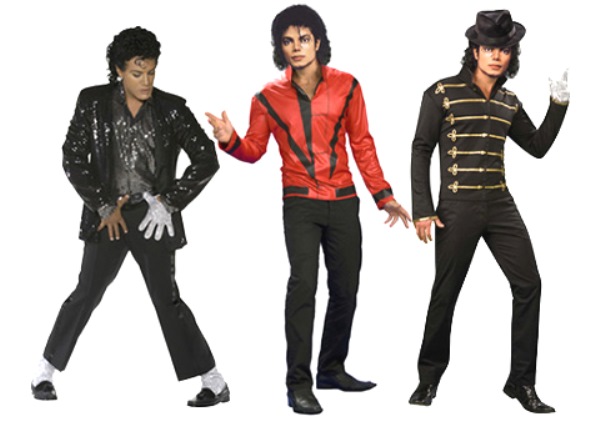 3. Marilyn Monroe Costume
She was a singer, model and actress. A major sex symbol of the yesteryears. Those curly golden hair, bloody red lips and white dress are her trademarks. Well, to include that windy effect too!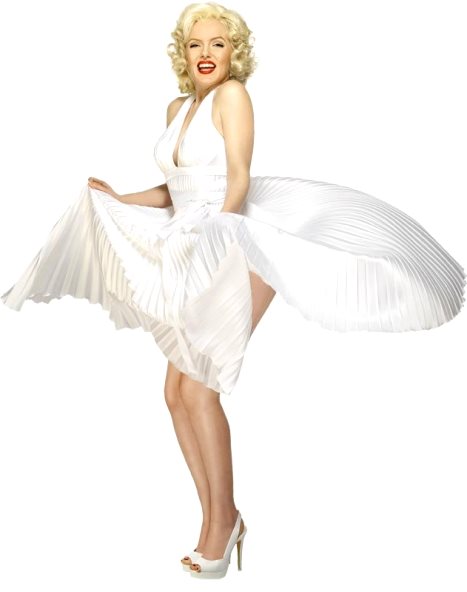 4. Britney Spears Costume
The singer, dance, entertainer and author who made popular the hit song "Baby One More Time". This sexy University outfit became a trend of her and teens as well as the little girls would mimic her. That hairstyle was a Britney trademark too!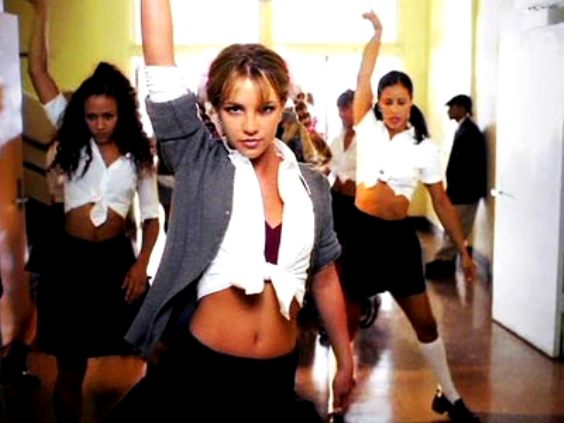 5. Bob Marley Costume
The Jamaican singer who has caught the attention of the music lovers, eventually making them love his genre called reggae. Those dreadlocks hairstyle, beret and that rainbow colored clothing too.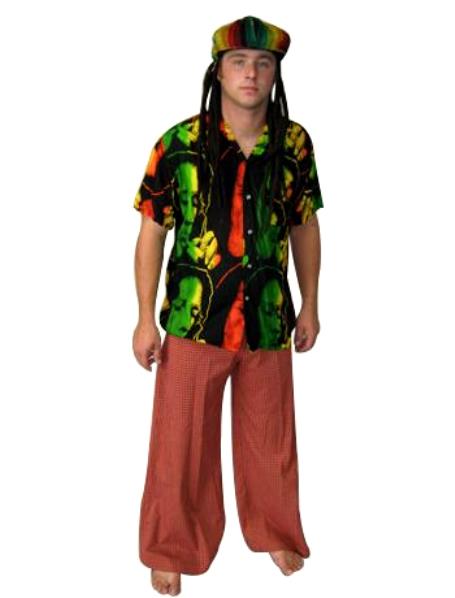 6. Katy Perry Costume
Hey sweet and wholesome style, very much of a modern but modified barbie. Katy's style is an attraction especially for the teens and little girls.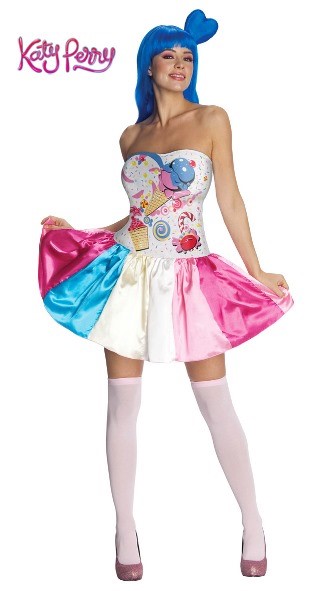 7. Lady Gaga Costume
Every time she performs, her outfits are one of the highlights too! Girls and gays are so dying to follow her fashion style from head to foot!
8. Nicki Minaj Costume
The famous lady rapper of today. She's got very appealing modern fashion style and very sexy too!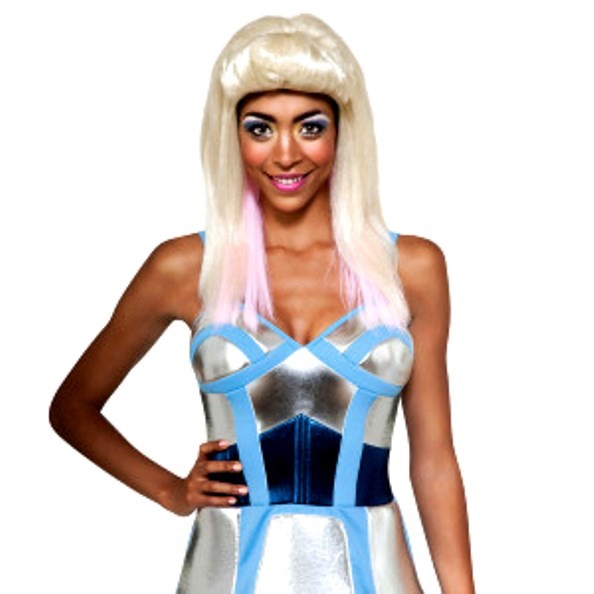 9. Keanu Reeves or Neo from the Matrix Costume
Once his name is heard, instantly what comes in mind is his famous movie character called Neo. This outfit it very much associated to the Canadian actor. The outfit looks simple, elegant but never underestimate because there lies a mystery behind that black costume. (Remember a Halloween is full or surprises lol)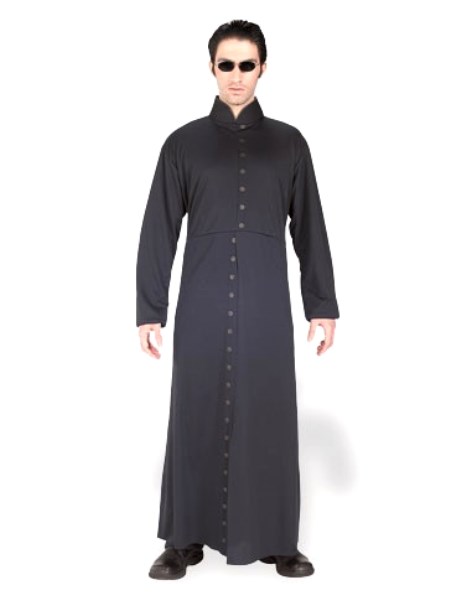 10. DIY Miley Cyrus Costume
This sweet Hannah Montana has evolved into a very aggressive hot woman lately. Even her "Wrecking Ball" music video became very viral and controversial. Simply because from her wholesome image, she became a more grown up and competitive among different hot artists. Then and there, lots of tutorials are created for Miley Cyrus Costume or outfit ideas.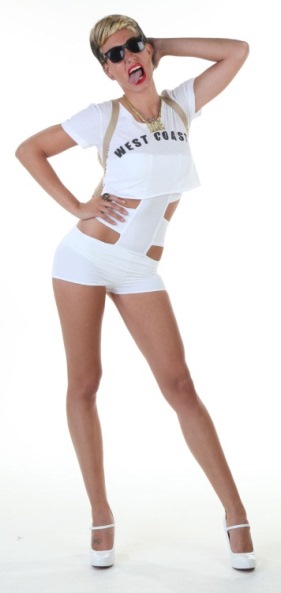 11. Leeloo, from The Fifth Element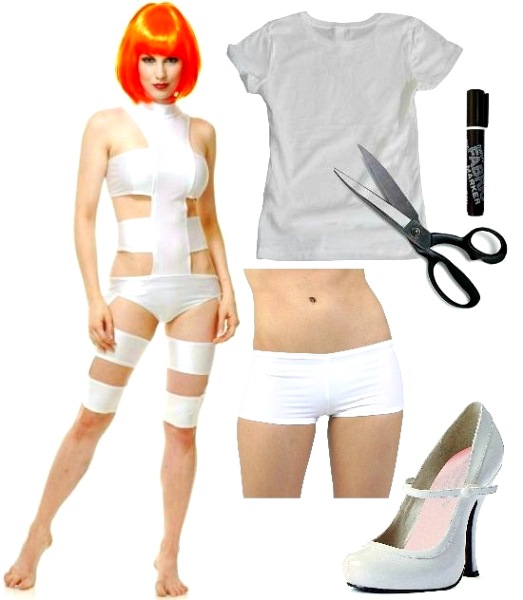 Woah.. I'd say these are all for today. In my Halloween Costume Ideas Part, I'd be posting my top choice for adult Halloween costumes, family, group and couples costumes, girls and boys Halloween costumes, baby Halloween costumes, women and hot Halloween costumes, pregnant or maternity costumes and many great Halloween costumes! Make sure you'd check on this blog site time to time because I may publish it tomorrow or the next day. More adorable and exciting Halloween Costumes compiled just for your early costume party preparation. Keep browsing and I would appreciate likes, share, pins and tweets. Till next time! 🙂
Cool Halloween Costumes and some Cute Halloween Costumes
Adult Halloween Costume
Womens Halloween Costumes(Ladies Halloween Costumes)
Hot Halloween Costumes