Looking at my prettily done DIY Ice Cream Birthday Party Ideas, I realized another possible theme which would be as colorful as it is, vibrant, fun and would soar really high. Any guess? Oh yeah, I forget it's written on this post's title already! Hot air balloons are known to have really beautiful colors, designs and shapes so that people from the ground would easily notice it and be amazed on how if soars in the sky. This is basically one of the most listed dream adventure or bucket list thingy of every traveler. Being on the hot air balloon, from above a person will feel the strong breeze of the wind, see the beautiful views below as well as the magical sight of the sky and clouds.
By now, should be having clue of the stuffs that are related to Hot Air Balloon Party Theme. These are hot air balloons, fluffy clouds, blue sky and fancy colors! Who says you can't do it yourself? You could actually do! Here are the best DIY Hot Air Balloon Birthday Party Ideas for you to consider. This is both fine boy baby boys and baby girls, not just a birthday party theme but a Hot Air Baby Shower party would be awesome too. Would you like to try it this year? That would be exciting!
This isn't just a Valentine DIY Card, but could also a cute hot air balloon party invitation. I think it would be perfect if there's just one balloon instead of two.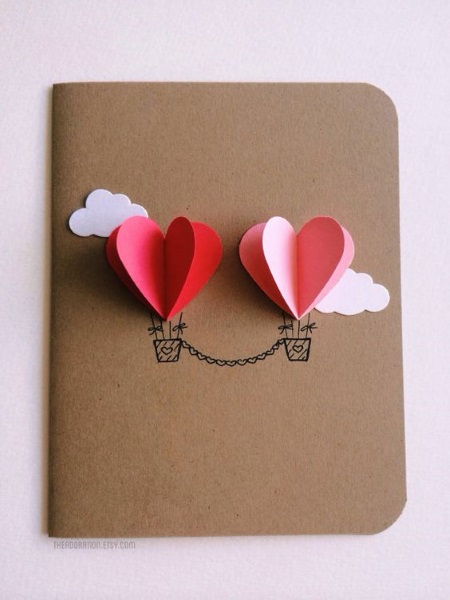 Cute Hot Air Balloon Party invitation for girl's birthday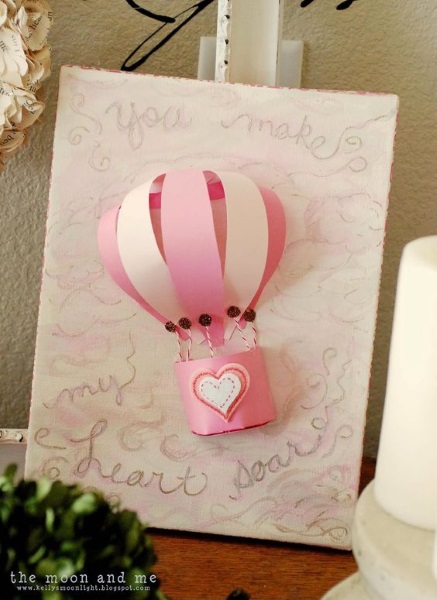 Hot Air Balloons Shower Invitations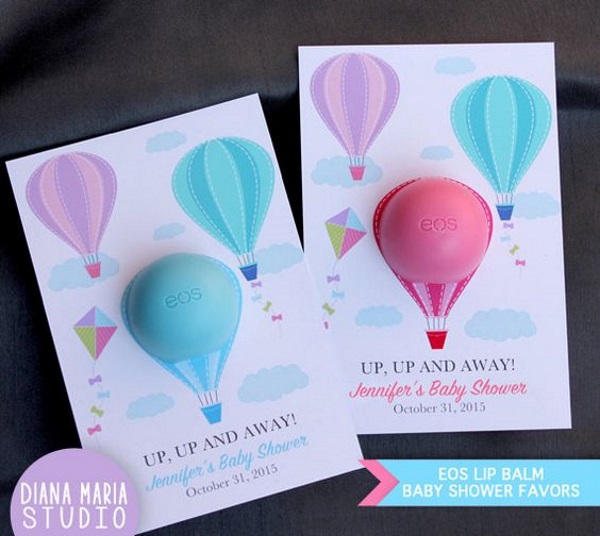 Heart DIY Hot Air Balloon Invitation ideas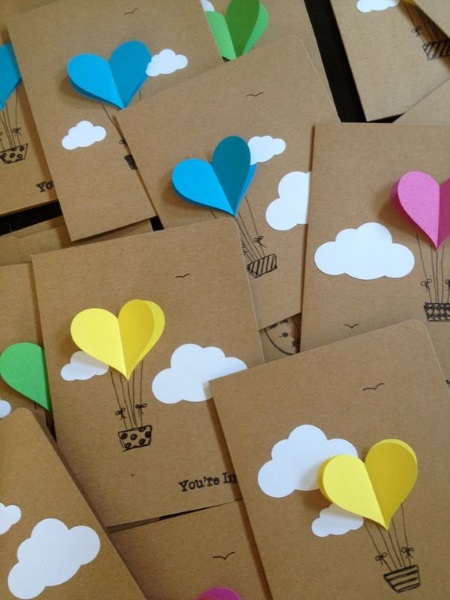 Hot Air Balloon Invitations/ Up Up and Away Party thee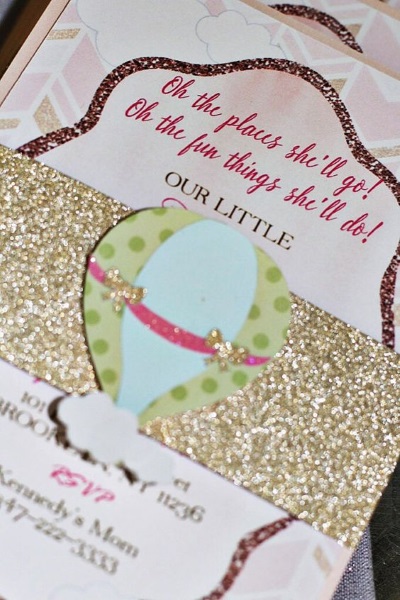 Hot Air Balloon Photo Invitation Ideas
These are cute pictorial ideas for baby's first birthday invitation. Really adorable, moms and dads would surely melt seeing their cute kid posing.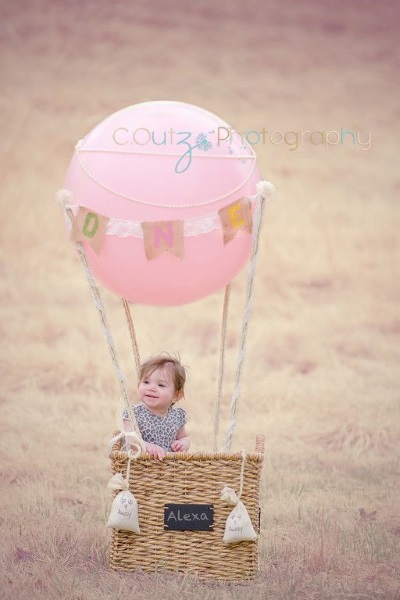 Portrait session for hot air balloon birthday theme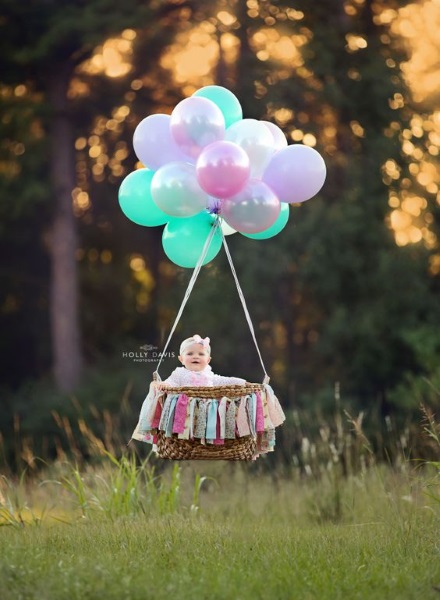 Up & Away Hot Air Balloon Themed Birthday Party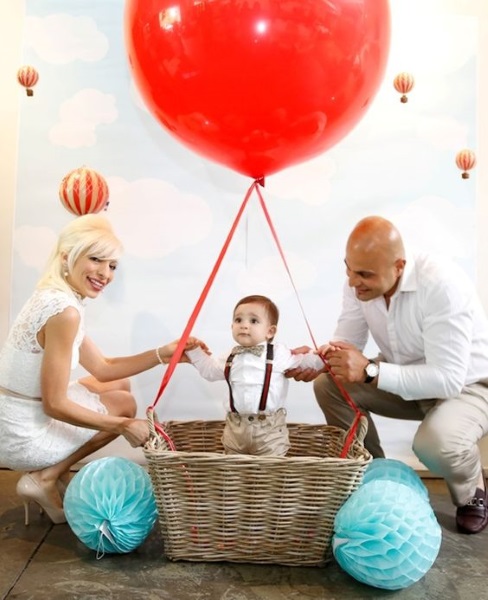 Whimsical Hot Air Balloon Birthday Tutu / Hot air balloon birthday outfit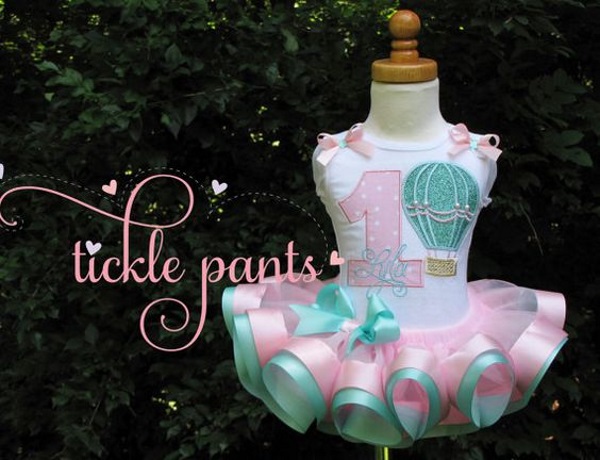 Hot Air Balloon Table Decorations, Hot Air Balloon Party Backdrop, Hot Air Balloon Dessert Table decoration ideas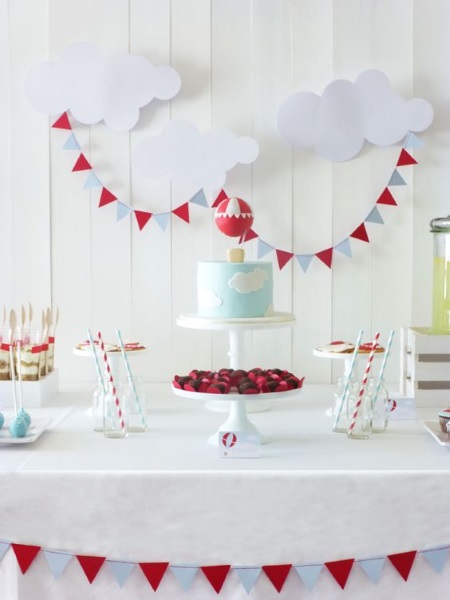 This gorgeous pastel hot air balloon birthday party was the perfect first birthday affair with a brunch menu and many darling DIY ideas.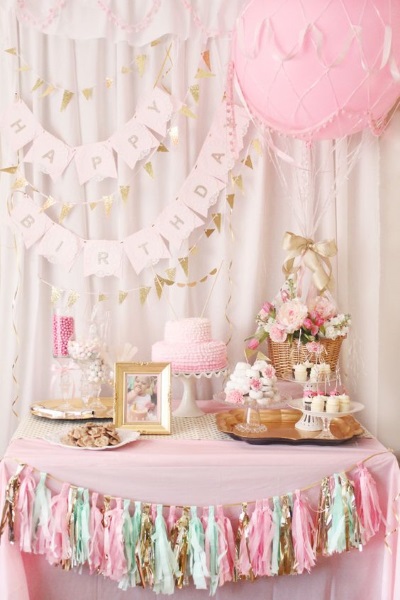 Thinking about these tops for the giveaways if we use takeout boxes as the bases with some goodies inside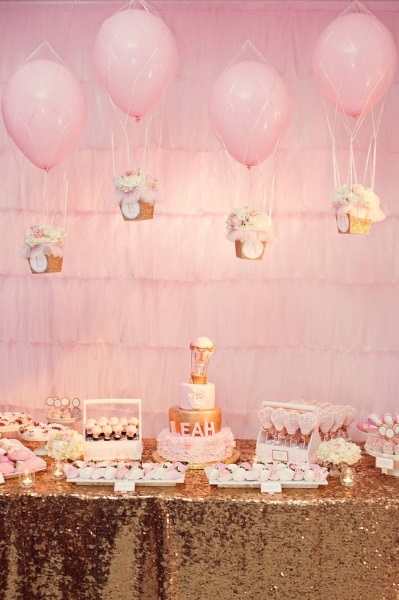 Hot Air Balloon First Birthday Desserts table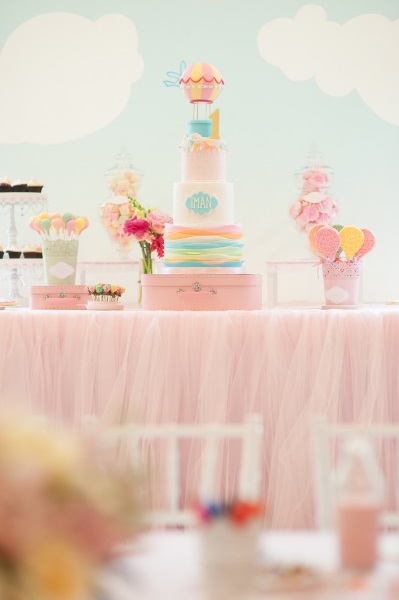 Oh the Places You'll Go Photo Booth DIY Hot Air Balloon First Birthday
Everyone in the house and the guests will surely take turns to have a nice photo in this photo booth!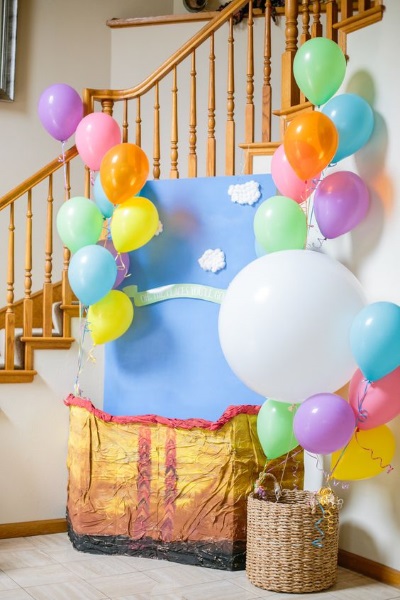 Hot Air Balloon Birthday Party Decorations. Just look at how paper lanterns can be a darling on events like this?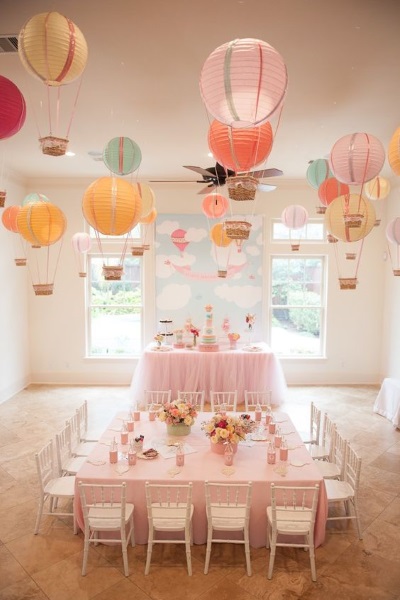 Hot Air Balloon Photo shoot. Your choice if you wanted to make huge letters for your child's name 😉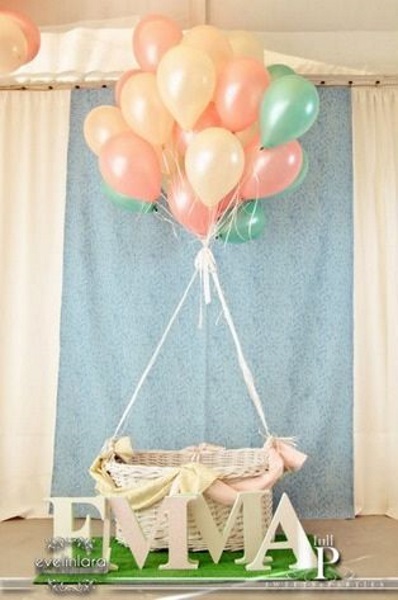 Sweet Table from a Hot Air Balloon Birthday Party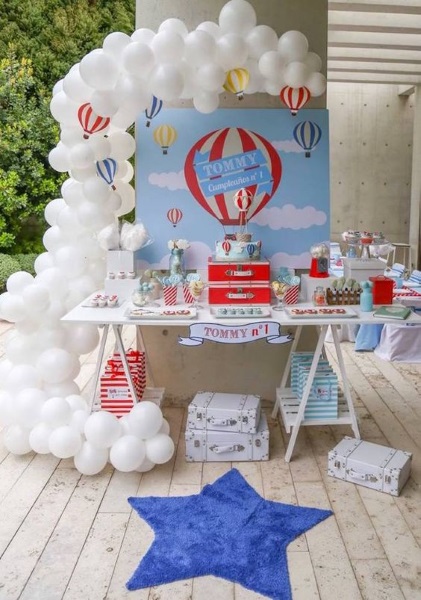 Sweet & Whimsical Hot Air Balloon First Birthday Ideas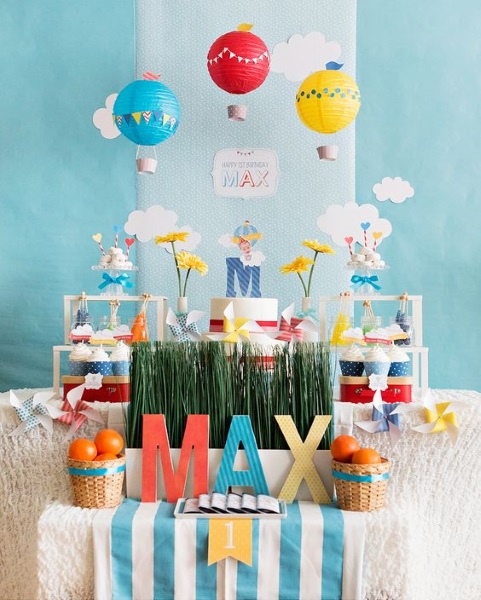 Hot Air Balloon Party ThemeDecorations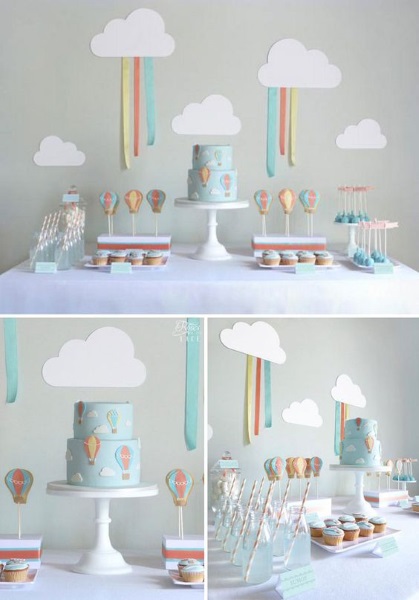 Loving this stunning hot air balloon baby shower or birthday party ideas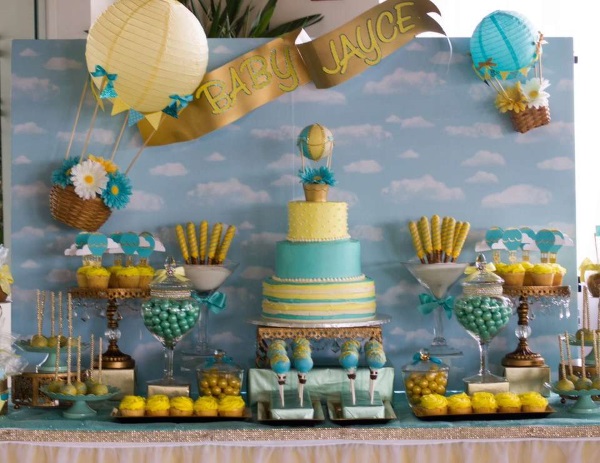 Hot Air Balloon Up Up and Away 1st birthday party are also cute when set outdoors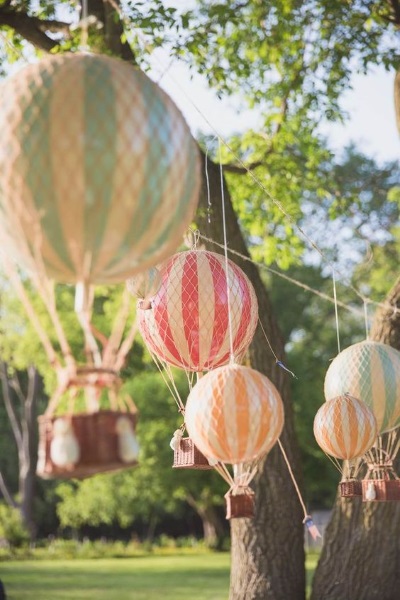 Hot Air Balloon Party Theme Curtains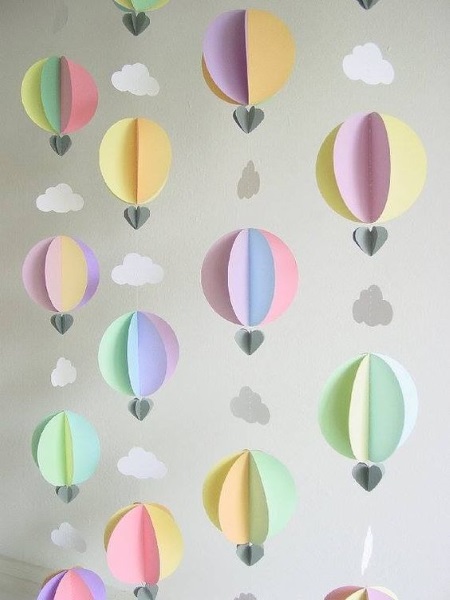 Hot Air Balloon Table Decorations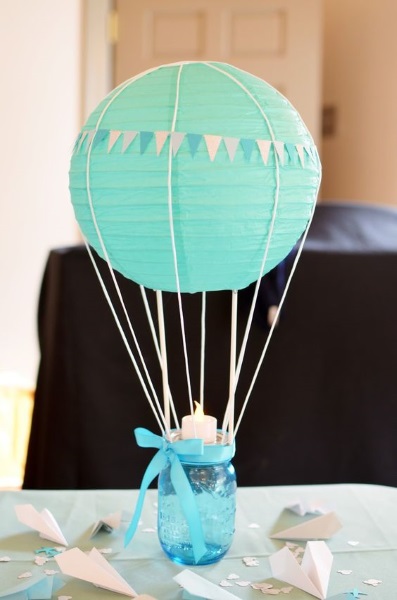 Hot Air Balloon Party Centerpiece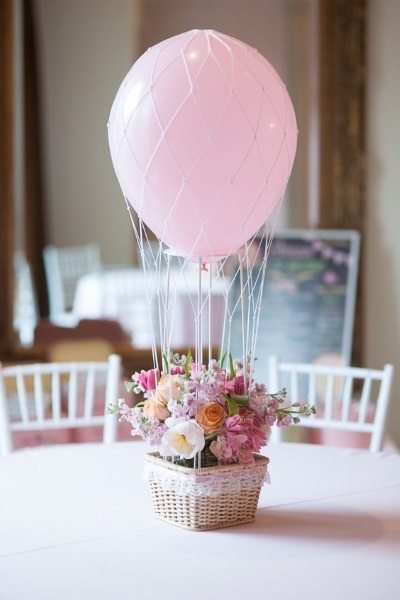 Hot air balloon centerpiece ideas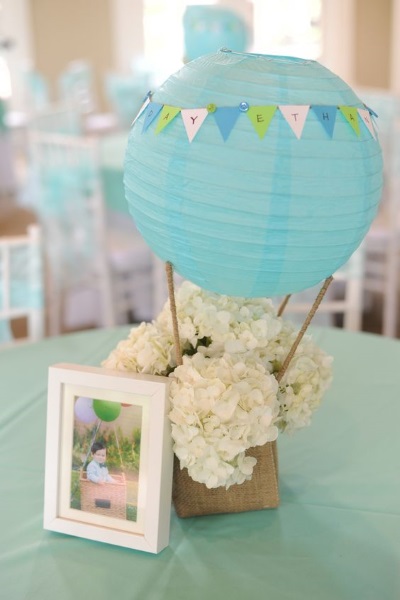 Cute and easy paper hot air balloon banners, garlands and buntings!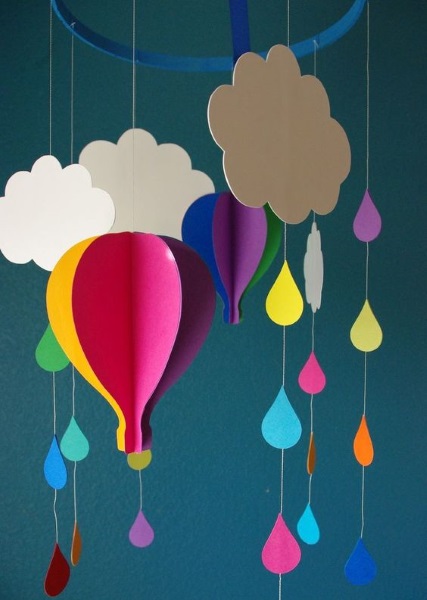 Balloons covered with tulle. Too sweet and elegant!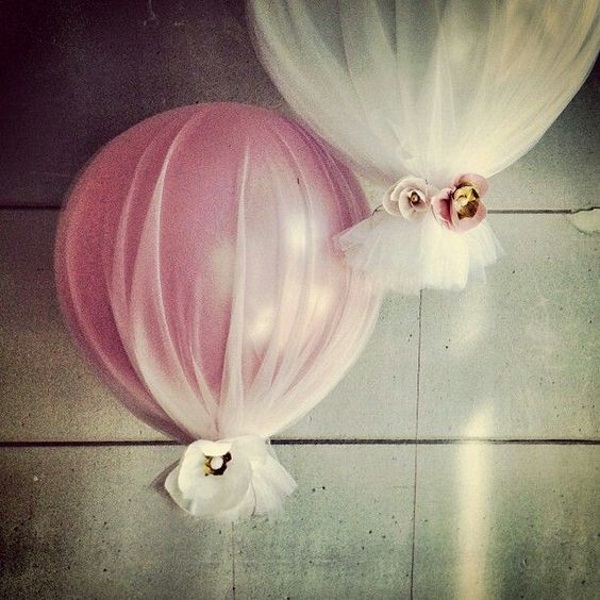 DIY Hot Air Balloon Garlands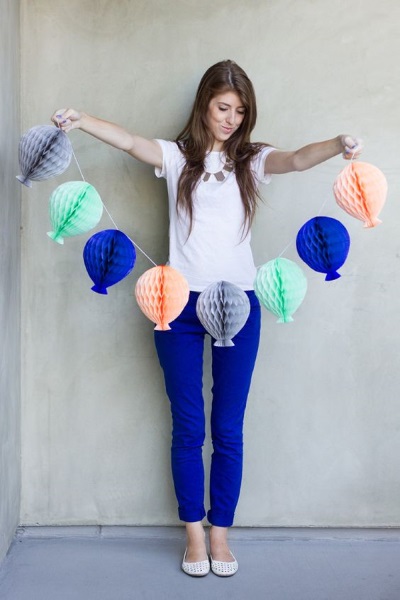 Easy DIY Hot Air Balloon Garlands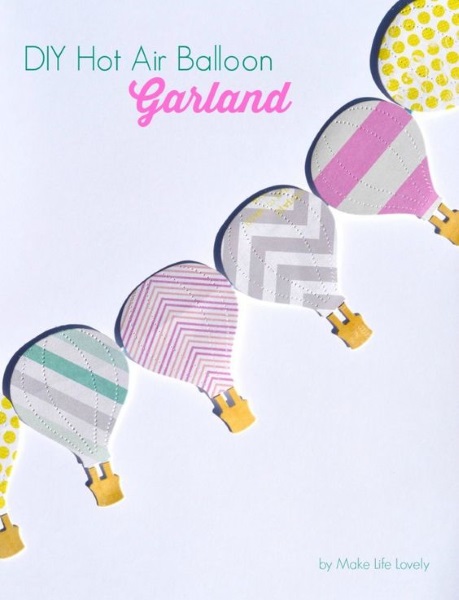 Hot Air Balloon Banners perfect for birthdays or baby shower party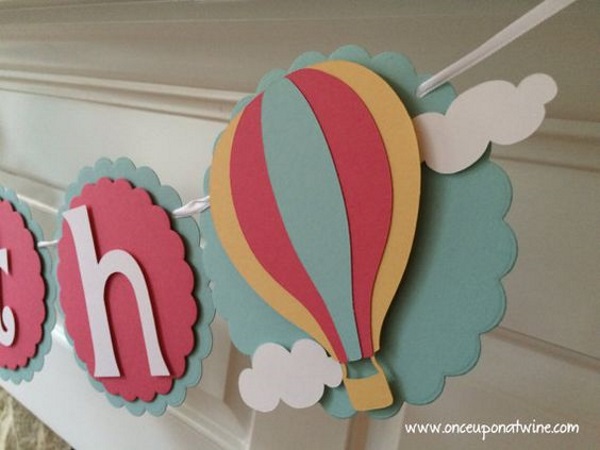 Nice fluffy clouds all over the party venue.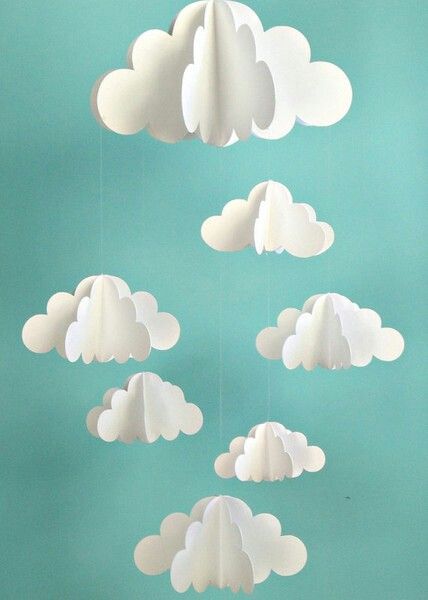 This would be so cute, do this for a birthday party and even a shower party. Messages will all be appreciated!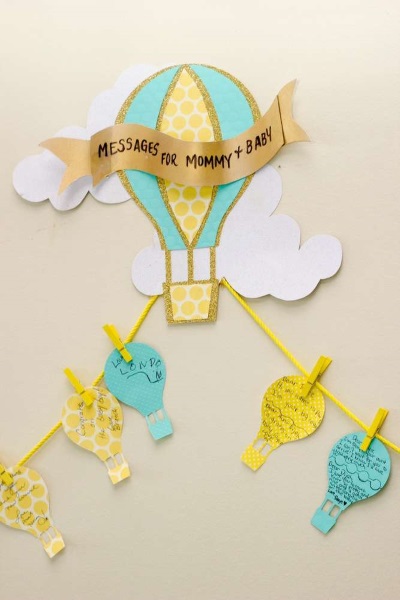 Hot air balloon cupcake toppers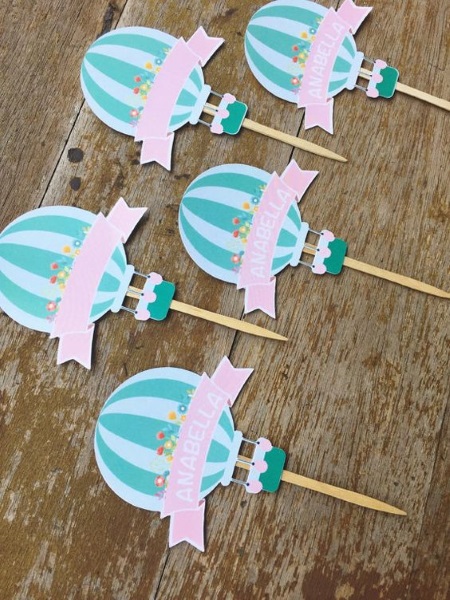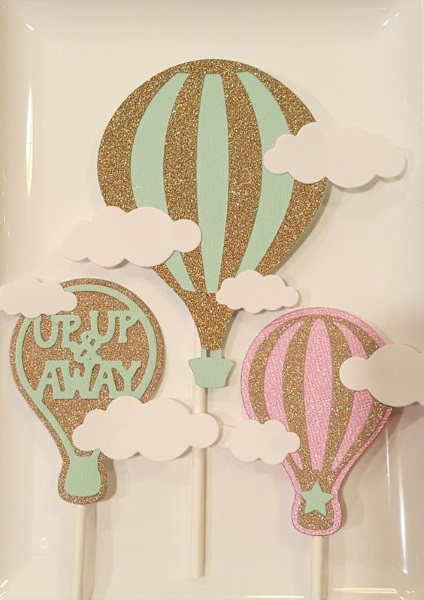 image source
Hot Air Balloon cookies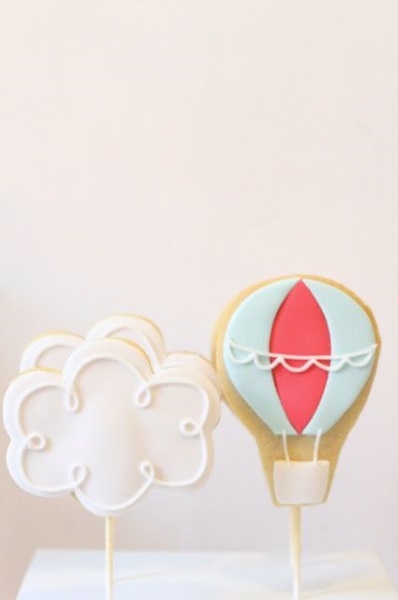 Hot Air Balloon Cupcakes Designs
Who would not love these yummy looking desserts? I like how they are creatively done to suit the theme.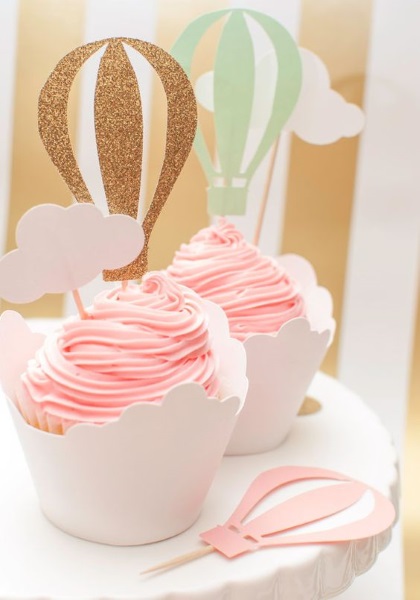 Hot air balloon cupcakes made with toothpicks & cake pops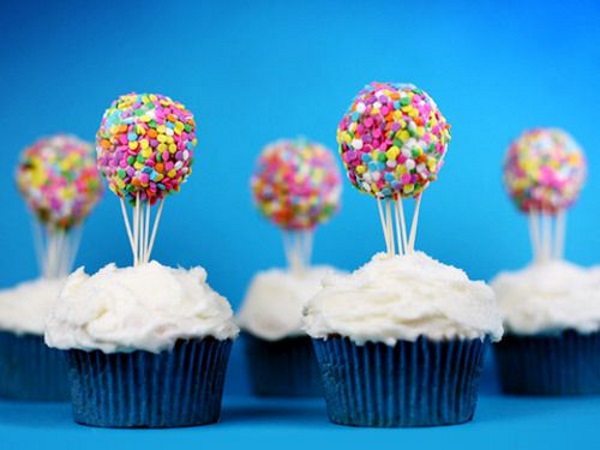 Hot Air Balloon Party Cupcakes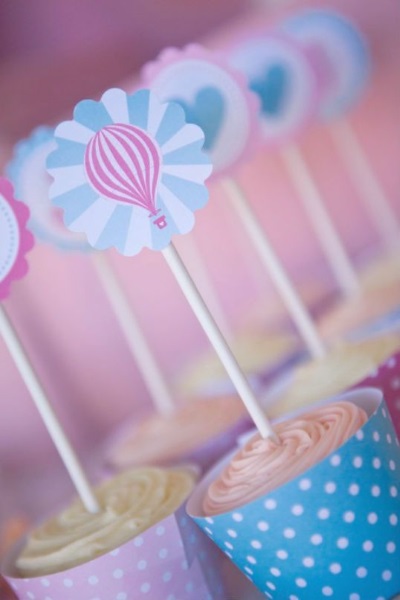 Cupcakes for Hot Air Balloon theme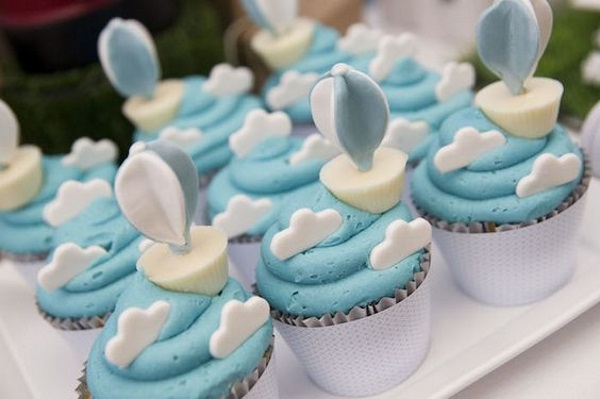 Hot air balloon Pink Cupcake cake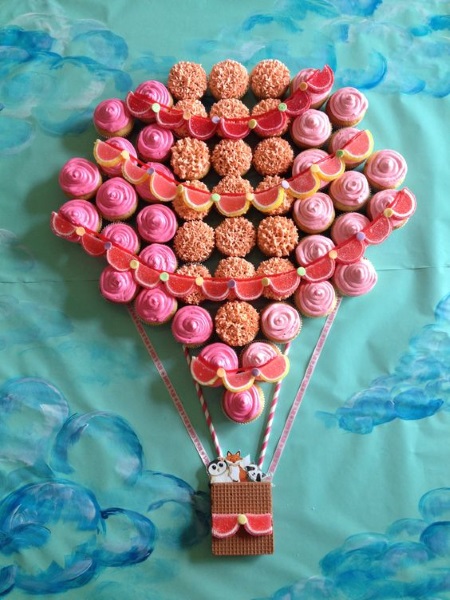 Hot Air Balloon Birthday Cakes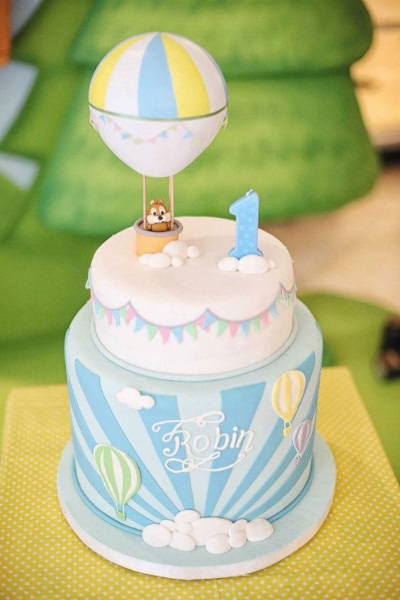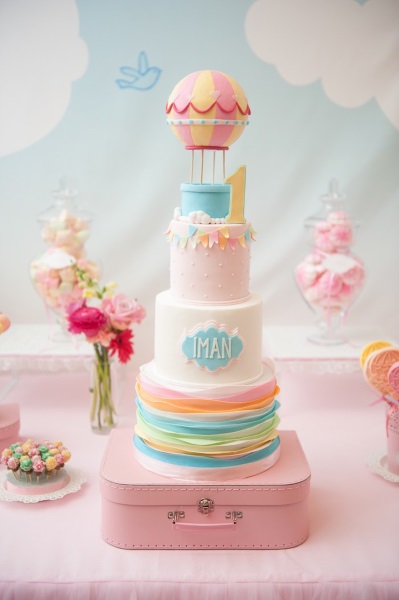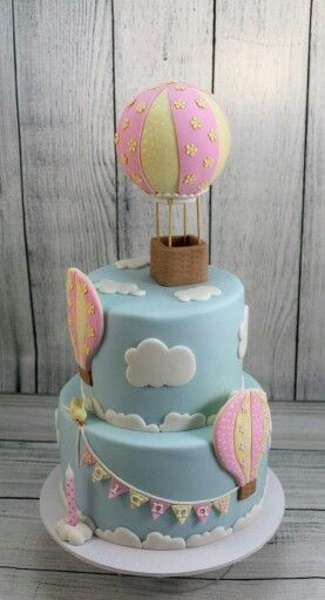 Hot Air Balloon Themed Cake Designs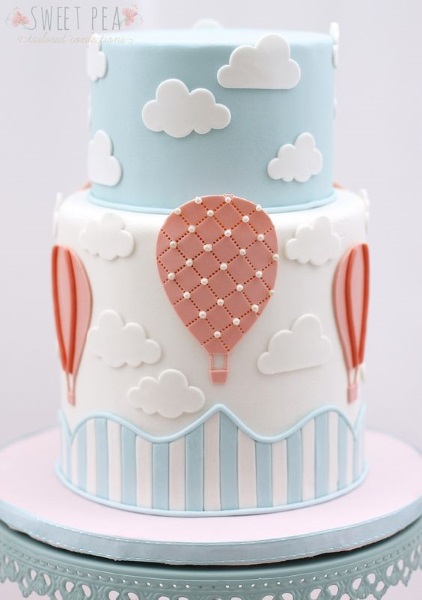 Hot Air Balloon Table Decorations
Aside from the centerpiece, do you know you could served your finger food and goodies on a basket with a balloon tied on it? Really neat and creative!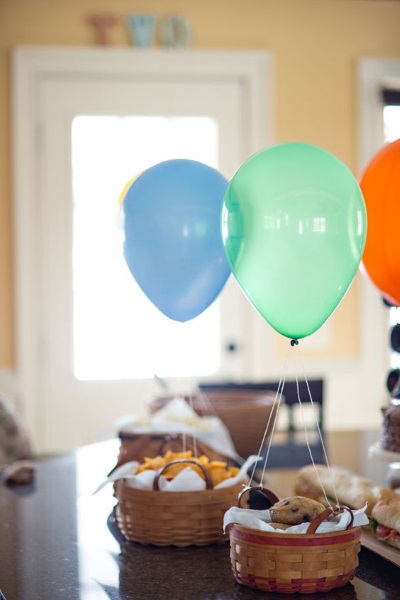 Hot air balloon cake pops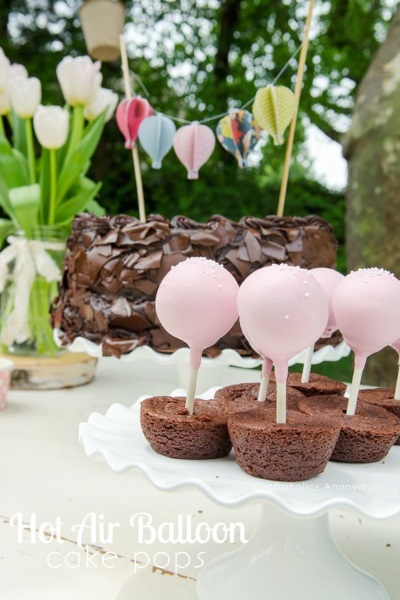 Hot Air Balloon party cookies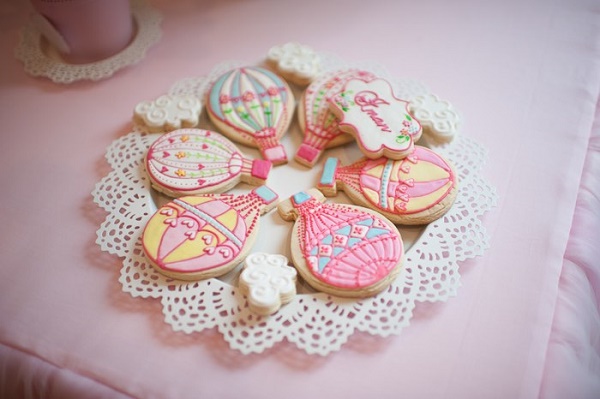 Hot Air Balloon party desserts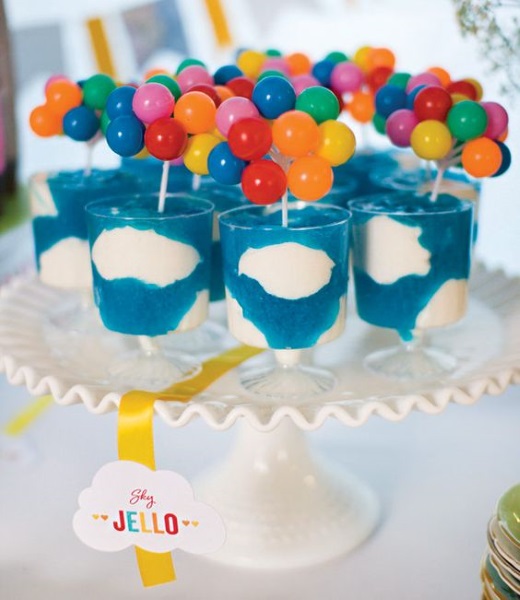 Hot air balloon themed baby shower cookies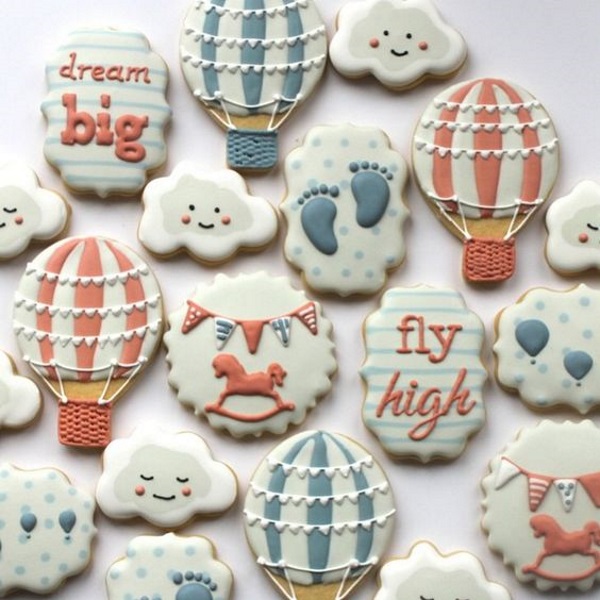 Hot air balloon table centerpiece served with fresh strawberries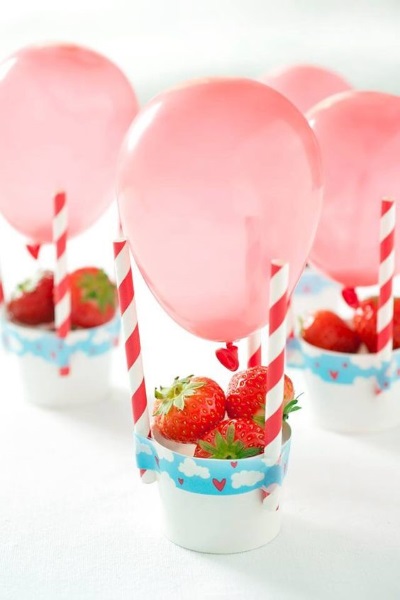 Hot air balloon desserts table ideas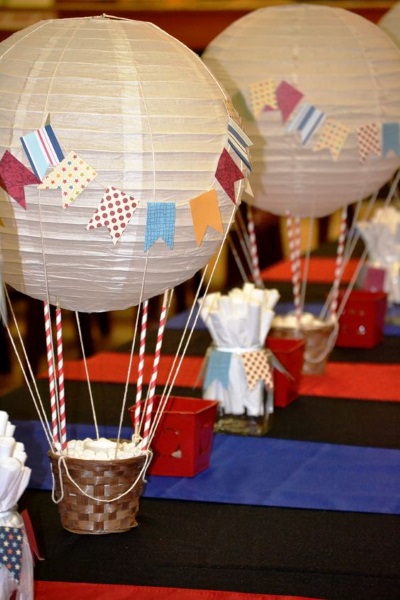 Milk served with fluffy clouds on each straw!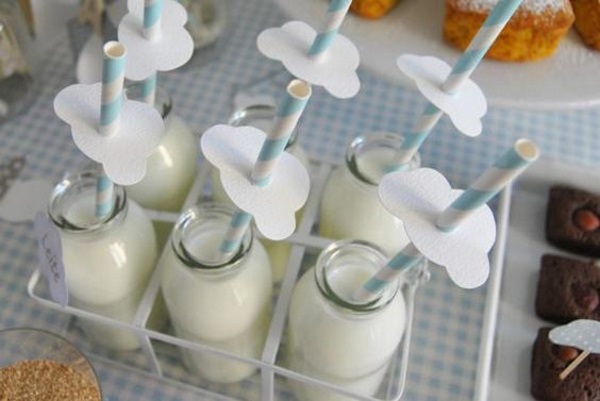 Candies and marshmallows can be served on mason jars, with balloons or paper lanterns decorated to make it look like hot air balloon.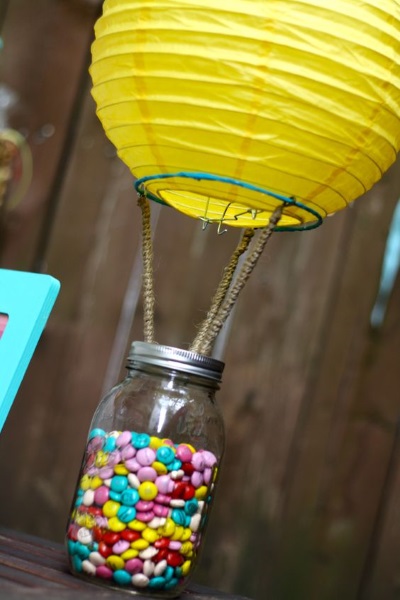 'clouds' cotton candy party food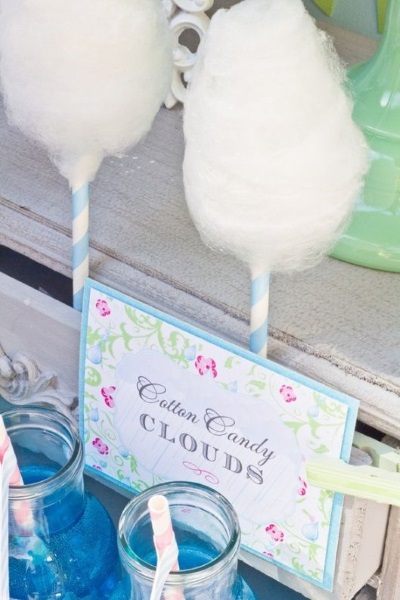 Hot Air Balloon Lollipops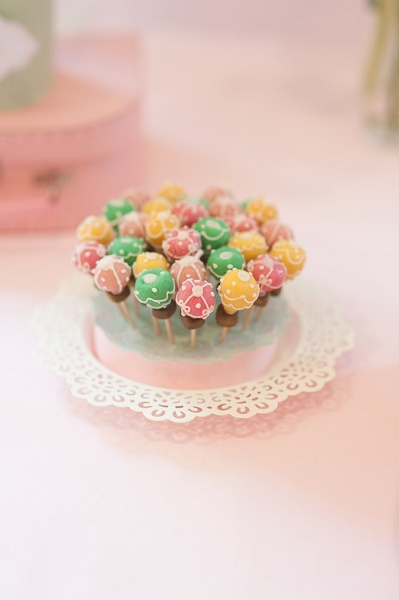 Hot air balloon favors with one balloon for each box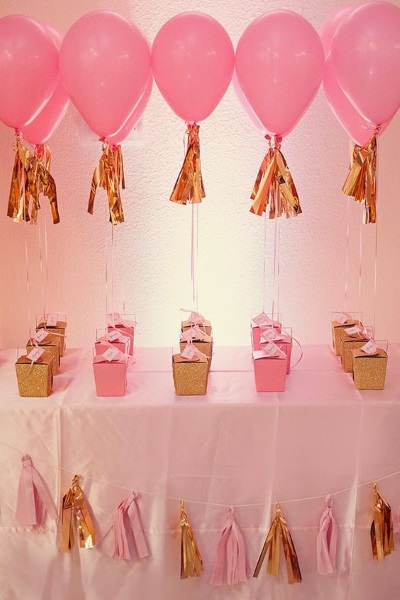 Hot air balloon party favors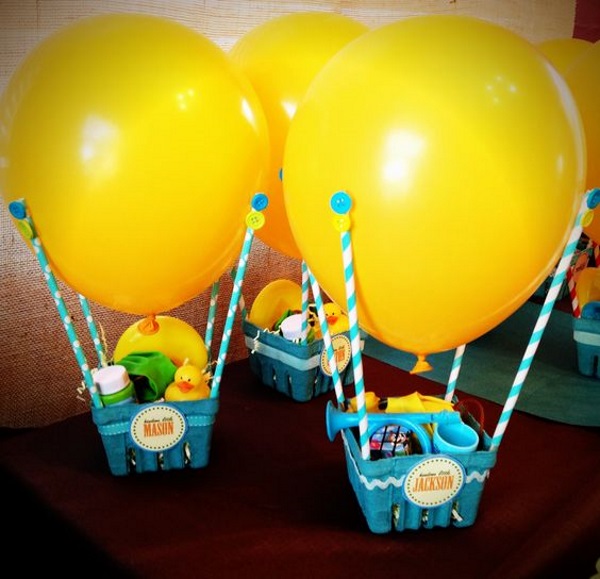 Gift bags for hot air balloon themed birthday party, personalized having the name of each kid on each of the baskets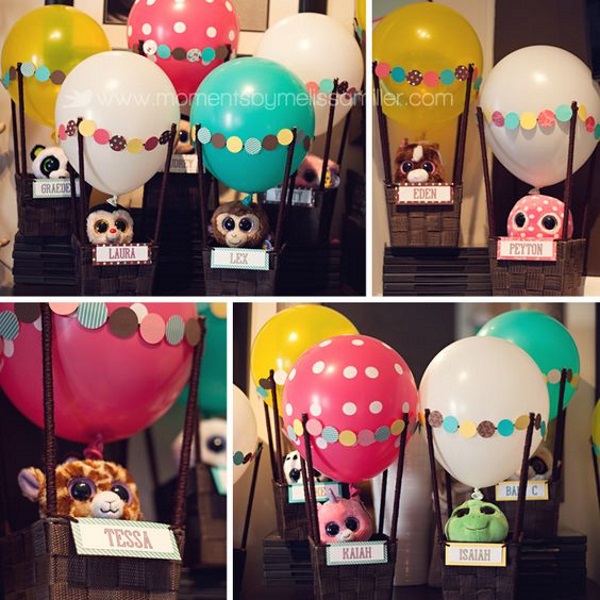 Hot Air Balloon themed baby shower with so many cute Ideas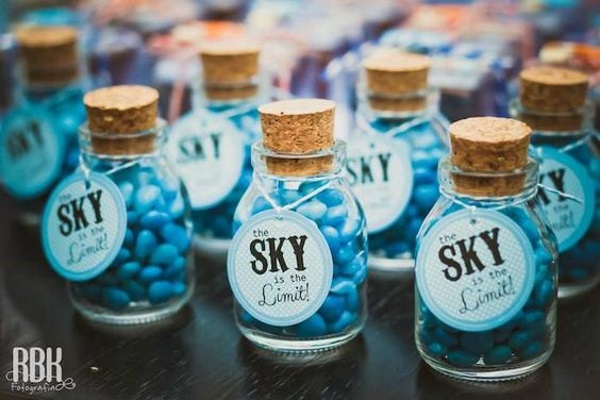 Thinking of a gift to bring for a baby elebrating Hot air Balloon birthday party? This hot air balloon diaper gift arrangement is just right!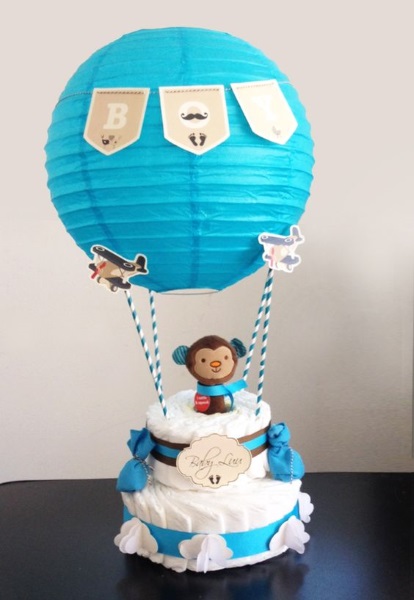 Rock your social media profiles by sharing this link. I'm sure your connections will be delightful to see a wonderful party theme like this. Share on your Pinterest, Facebook, Instagram, Twitter or email your family and friends. Show this to your child, I bet your little one would be so happy to celebrate his/her birthday with an awesome and unique celebration idea. Again, inspire your kids as they grow and teach them to dream big and soar really high!