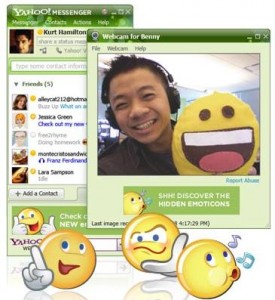 I have been exploring the internet for 10 long years now and I wouldn't deny that my interests when I started are far different than what I have been doing now. We had a computer at home and a dial-up internet connection before. Geee! I was just so happy to have my own Yahoo email account so I could chat on Yahoo Messenger. I've also made accounts at Myspace and Friendster which was the very famous and addictive social networking site here in the Philippines before. Obviously, I have been hooked computer and internet only for the socialization purpose. I was just amazed to meet people around the globe, see them on cam and talk with them cost-free as long as you're online.
Though I've found other useful sites like Youtube, I felt bored with the routine and so I searched for "how to make money online" not even sure if it's possible. To my surprise, there were actually lots of different ways on money making online. I've tried them and was very hopeful that any of these money making activities would work for me. I had fun gaming and meeting people but I honestly wished I have known about these money making online long before.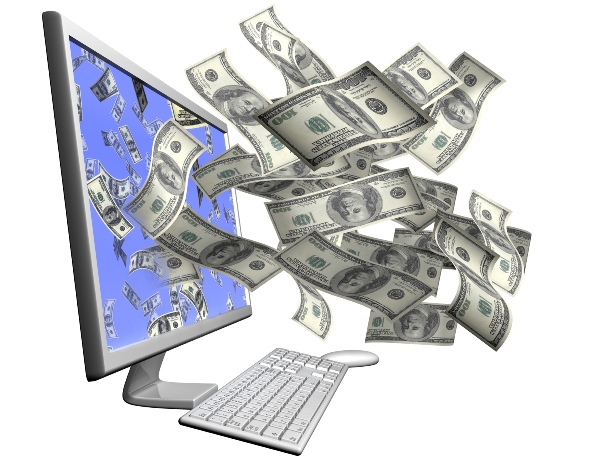 Supposed you have your own computer and internet connection at home, with more than an hour or more to be online then I suggest you scout for the best way for money making that suits you. Working at home full time or part time is a trend these days. Here are the many ways and I will be suggesting some sites that are popular of being LEGIT (paying). You also have the choice for additional research on forums about money making sites to know if they are trust worthy.
Important reminders when joining money making sites
Each and every money making scheme would also depend on your effort and time exerted for the said activity. That's the very reason why some of these might work and the rest might not work for you.
If you're planning to search for more related sites, be careful on joining sites that requires investments or registration fees. It's too risky to spend money especially when you actually aim to earn it.
Check on forums and reviews to know if a site is legit and safe.
Also, I may have included links below but these are NOT REFERRAL LINKS. Meaning, I am not writing about them so you would sign up under my link and earn commissions but instead, I am writing about these sites for you to be aware of the many possible ways to make money online. Whether or not you join the sites mentioned in my post will not benefit me.
Most important reminder: Not because there are more than 50 sites mentioned below, you will rush to create accounts for each of them. BIG NO. You will never make money that way because each method requires focus, time and effort. If you join all, the tendency is you will never have anything done. COMPARE and decide which one suits your interest very well, focus on it and you'll do great in the future. *winks*. In my case, I've tried doing 1 method in every 3-6 months so I could compare.
Some methods, I will skip to mention here but don't worry there's still more than 10 to choose from.
1. SELL ONLINE.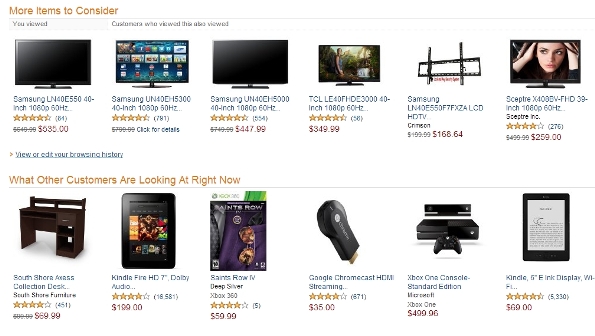 If you have a selling business, then this is the basic activity for you to make money online. Consider the freight charges, so obviously you're not going to sell common items online with little commission for you not unless they are in bulk. The famous international online shops these days are Amazon, Ebay and Etsy while there are also local online shops for every country. What we have here in the Philippines are Sulit, AyosDito, Lazada and EbayPh. Though I have mentioned these sites, selling on Facebook is a trend lately. A business person creates a page for their products, upload photos and the transactions happen within the page. The best thing about these websites is that you can promote your products for free! Yes, no registration fee required to be a member and it's all up to you to establish a good seller's rating and have tons of sales!
2. GET PAID By Answering Questions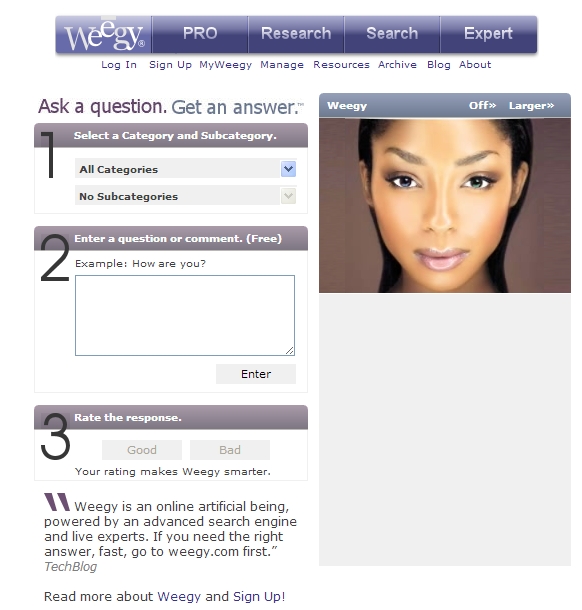 A friend assured she's been paid from Weegy and by browsing lots of forums, many indeed confirmed that the site was paying. I signed up there but it didn't work for me.
On my first day,I answered 25 questions for the whole time I was online. Each question is worth $0.15 or a total of $3.75. On my 2nd day, the rate per question lessen to $0.05-$0.10 because I got a negative rating. It's because I accepted a question but my browser crashed! So I was not able to reply an answer. On my 3rd day I have a total of $4.80 on my earnings. Payout is $20.00 and pays via Paypal.
Question and Answers.
Do you need to be an expert?
NO, you have option to accept and decline a question. Once you accept a question, you can search for it at Google before sending the answer.
Do I have to focus on this site alone?
NO, you just have to open "expert" tab and you will hear a "DING" whenever a question is passed to you. Questions depend on the category you have chosen. I picked "all categories" since researching can be done. Some questions take few seconds to answer and some that may take longer, I decline them. So while being online here, you can do other internet stuffs you're into.
Can I just accept and not answer?
NO, once you have ACCEPT it- YOU MUST SUBMIT an ANSWER,if not you will get 1 negative for every question you missed to answer. BUT- if you can't answer, you will be SAFE by choosing "PASS TO ANOTHER EXPERT" you won't get bad rating then.
Why do would they pay you?
Because some members who ASK pays too. Aside from that, notice the entire site. It is full of advertisements, every time you use the visit the site- you give them impressions and that's another earning for them. BEST answer, this site is trying to compete with answers.yahoo.com, wiki.answers.com, wikipedia.com, how.com,ask.com and other informational sites. If in case they'd be more popular than the mentioned sites, then that means good traffic for them.
Is it FREE?
YES absolutely free! So it's worth a try. A friend referred this to me.
I didn't continue working on the site because it took me 3 hours to wait for questions and I only got 25 for $3.75. I don't think that's what I wanted,so I searched for other better sites.
3. GET PAID TO SHARE LINKS or specifically, shortened links.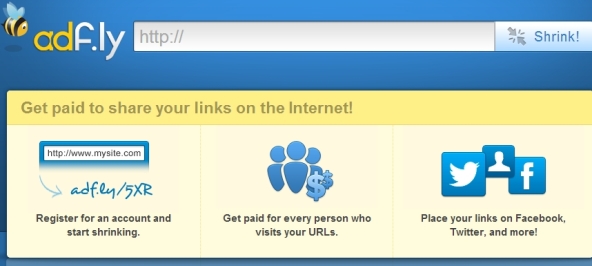 Notice that everywhere online, you could see url or links but shorter than usual. Common sites with this method are Adfly, Adfocus and Linkbucks. Some of these links are banned on Facebook because I tried sharing these links but on Youtube they are very effective. It doesn't cost much but who knows it might work well with you. Actually, the cost depends on the location of the person visiting the link. Here's the rates for every 1000 visits:
Example:
#1 You can upload a video of a famous movie teaser, famous songs or useful software. Then you could put on the description, visit this link for download. If your video get good traffic on Youtube, then the possibility of getting visits of your link is high. But then again, visits from visitors residing at US, Canada, United Kingdom and Australia lets you earn big time.
#2 You can post a photo on Facebook or your social networking sites. Write a short summary of the story behind the photo and put "read the complete story here" with the shortened links. I believe Adfly is still allowed on Facebook. If you have lots of friends or fans, then you can have possible visits.
4. GET PAID BY UPLOADING AND SHARING FILES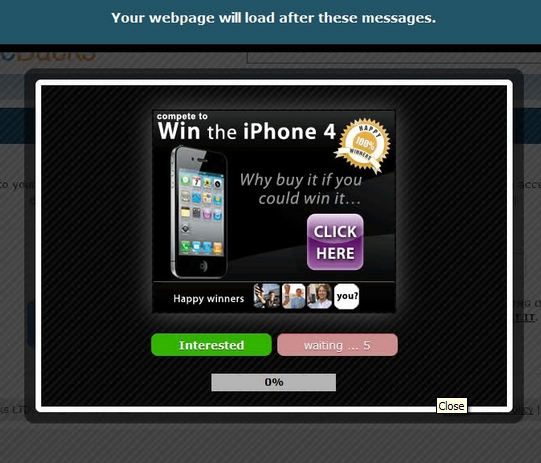 If the #5 lets you earn when someone visits your link, this one would let you earn when someone downloads your files. It didn't work for me. Why?
You may notice some freebie links on Youtube, like visit this for download and etc. But when you visit the link you are directed to SURVEYS. That's what these sites are all about. You upload your file whether video, mp3 or documents then share it. A person who visits on your link must answer the surveys to UNLOCK and view the file and download.
BUT and BIG BUT…. These surveys are only available mostly to first world countries (again) so since my visitors are mostly from the Philippines, then there are no surveys available for them and no earning for me. This is actually big time before each download ranges from $1-$10 or even more depending on the location of the person answering the survey.
These are the sites for this method. If you have lots of freebies to share then might as well give these sites a try. Do you offer bots, software, useful programs, internet tutorials and techniques or more?
5. GET PAID BY DOING SOME TASKS/ FREELANCE JOBS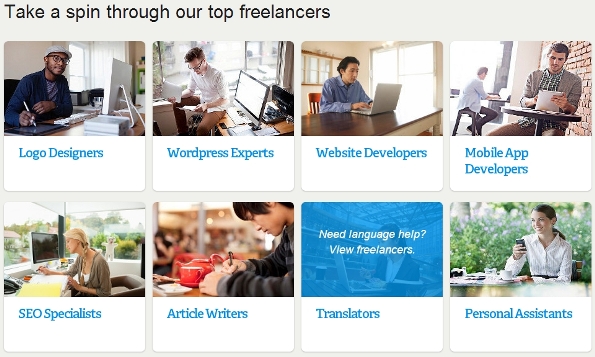 Popular sites for this method are Odesk, Fiverr and Freelancers
I've tried Odesk but it never worked for me because most of the employers there wouldn't hire new employees/workers. They would always check on the rating first so that was so sad for me. I am also at Fiverr since 2011 but I'm on and off working on the site because at some time I have been so addicted to gaming and online dating (ahem!) I am rated 97% at Fiverr.com & has a Level 1 Badge. Means I have completed more than 50 tasks. I am always glad to do some tasks for FREE at the office or for our church activities, but to be able to do for $5 is a bonus right?
The name Fiverr means FIVE-rr or doing tasks for every $5. You will be selling yourself as a worker and your tasks competing with other people. What can you offer? Labor and even products are possible. Check out Fiverr.com
My sample gigs/tasks were:
I will make a layout design, party invitations,banners, or design for whatever occasion you have. Yes!! Any occasion indeed! I've done this for birthdays, bookmarks, retirements and even lesson templates. (got 12 orders for this)
I will make a BuddyPoke animation video for your favorite song. (I've also got 12 orders for this)
I will be your constant chat mate till you want to keep me.(got 6 orders for this)
I will make 1 blog a day for your site in 7 days/Write a quality review on your blog posts for 7 days. In case you are maintaining a site of 1 post/daily. ( got 4 orders for this)
I will send you whatever you need at Facebook for the whole month. Since I am an Internet buddy being online for 4 hrs daily, this is easy for me. WHOLE month yeah!(4 orders for this)
You don't need to be an expert on something; you just have to offer something fun, unique, cool tasks to offer. There are variety of stuffs to do, from technical web thingy to music and more.
6. GET PAID BY UPLOADING PHOTOS

Redgage pays yeah as what my friend says but it took them a year or 2 or even more just to reach the $25 payout. But, the site is useful for back linking or you could post a photo and put the link of the entire post that directs to your blog site. I wanted to try it but, the page is too slow and taking so long to load. Making money in this site is not limited to uploading photos but also uploading blogs, videos, and links.
By looking at the photos above, you will realized that it really takes long to earn there. A valid reason is because only views from the site members will let you earn. Meaning, you have to interact with the Redgage community and promoting your post in public won't earn you a single cent.
7. SELL YOU PHOTOS or DESIGNS ONLINE. Best for photographers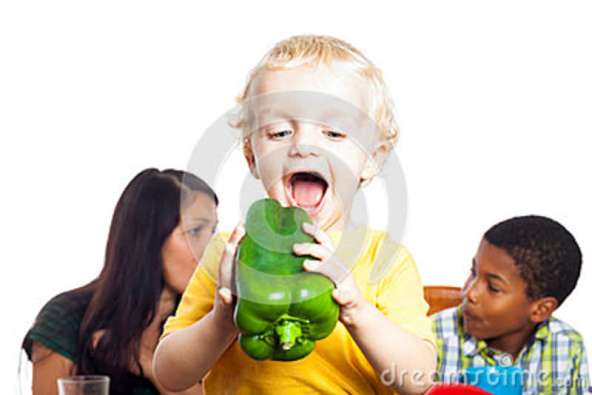 Ever remembered a time when you were searching for a nice photo, you found one but when you visit the original photo you realized it's got a watermark? When you try visiting the page where the photo belongs, you found you can have the photo without watermark but you have to pay for it. That's what all about this method. People especially those who are into photography or photo designs make use of these sites to sell their photos with commissions. There are actually lots to mention but most of them have registration fees.
8. GET PAID TO WRITE FOR OTHER SITES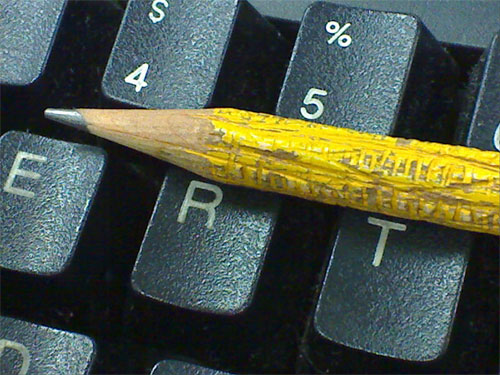 Just so sad Mylot and ExpertsColumn stopped the revenue sharing. These are sites that allow you to write and publish on their site and pays you in return. Here are some writing online sites but you have to compare.
Squidoo – In my 4 months I only got $1+ for my page impressions though I was really active there. Most people earn big time there by putting Amazon & Ebay product widgets in between their posts and hope people will buy from there.
Hubpages – It works like Squidoo too, most earnings are from being affiliates too but it never worked for me.
Bubblews – Some people get paid without hassle, but I'm one of those who worked hard and yet never paid as promised. You can try your luck though. You only have to write 400 characters per post which is very short then interact with people there. You earn $0.01 for every view, like and comment your posts get. Payout is $25. I have 2 payments received by 4-5 pending payments so it was better to stop.
Triond – though this site is stable, most users say it takes too long for them to earn in this site.
Wikinut – another paying site but again, it takes long.
Wizzley – I am nothing much to say but from people's review, it a slow earning site.
FullofKnowledge and Expertspages
Fullofknowledge and expertpages are actually sister sites, so you might notice similarities. These are very new sites that started last year but is now growing because 2 legit sites that stopped revenue sharing just early this year, Mylot and ExpertsColumn. I have nothing bad to say about these 2 sites because they were both paying before and even informed about the end of revenue sharing ahead of time. Still big thanks!
Snydle – among all the writing sites I've tried, this one worked well for me. Obviously you are reading this post from this site. The owner is strict but it's beneficial not only for the site alone but for the authors too. All authors here are well guided about what topics to write, how to gain traffic and eventually have a stable Google page ranking on some topics.
As of now, there are more than 20 authors who created their own sub domains here and these are found on Snydle home page. This site may look new, but we are trying our best to provide quality content that will be useful for the readers, global.
The photo below shows that as of Aug 21 (today), I already have 22,645 visits for this month and surely will increase by the end of August. I started my first post by March and every month, average visits per day for pinklover.snydle.com increases. If you love to share and maybe more diligent in writing than me,
I'm sure you can do even better me.

The sites above will invite you to sign up but will never guide you how to bring visitors to your articles. That's the biggest advantage here in Snydle. Believe me that you are very much welcome to contribute your quality articles here and with proper guidance, one day you will be seeing your own posts on page 1 of Google search. Please visit here if you are interested to Write For Us.
9. EARN FROM AMAZON, CLICKBANK and EBAY.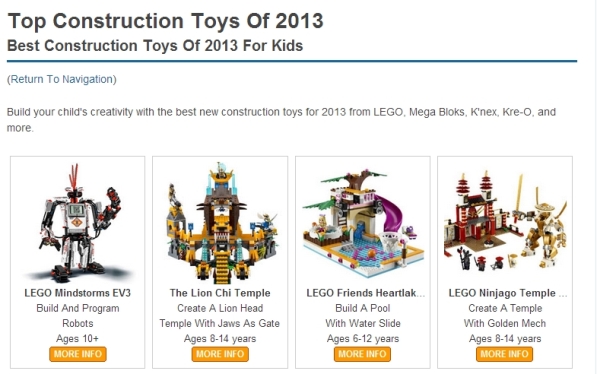 Be an affiliate of these 4 sites. How? You can write about certain topics then post a widget/photo that directs to items being sold on these sites. This is how the users of Squidoo and Hubpges earns big time. When someone visits on product advertisement and buys the product, you'd earn commission. This method can also be related to earning from your own website.
For Philippine bloggers or Facebook page owners, you can make money with Lazada affiliate program. The commission ranges from 5,8 up to 10% of the cost of the product. It's the most favorite online shop now in the Philippines. Join LAZADA Commissions now!
10. EARN FROM YOUR OWN WEB OR BLOG SITE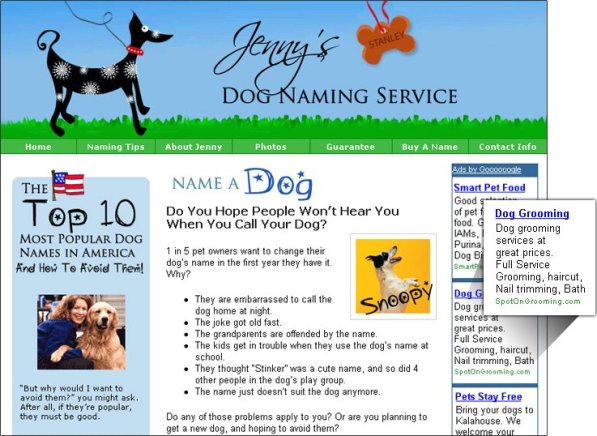 If you have your own web/blog site, then these are the advertising sites that let's you earn from your page and comes with 2 methods:
–when visitors visits on the ads displayed on your website.
Don't fake this, don't ask people to do so because your account may be disabled.
– or you will earn a certain rate for every 1000 impressions
ADVERTISING SITES that allows you to earn as Publishers.
Google Adsense is so far, still the best based on reviews of those who have tried this method.
11. EARN FROM YOUTUBE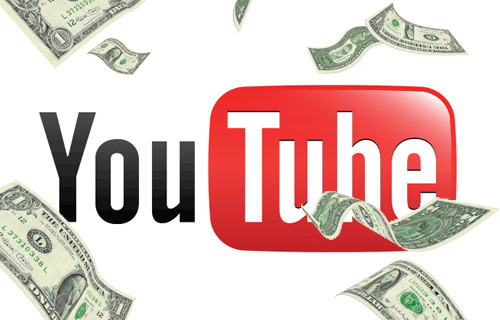 Will be writing about it on my next post so better keep updated. The step by step, tips and hints on how to earn from this very famous site Youtube.com which is #3 on Alexa for US and global. Based on their statistic, the site is getting more than 1 billion unique users visit YouTube each month so just imagine how far your video can reach when you upload in on YT.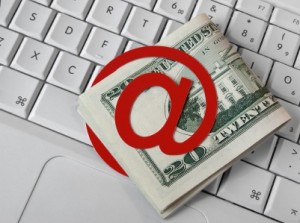 These are all for now. I may be updating this post in the future if in case I'd learn about new methods of money making online. I would love to hear from your own experiences too as well as your techniques that will be useful for our readers. Just remember, earning money will never be easy like an overnight schemed, but with good information and hard work I hope you will make money reasonable on whichever site you choose to join. For beginners, keep in mind that even little or extra earnings are awesome especially if you have not spend anything like investments and registration fees. Good luck everyone!