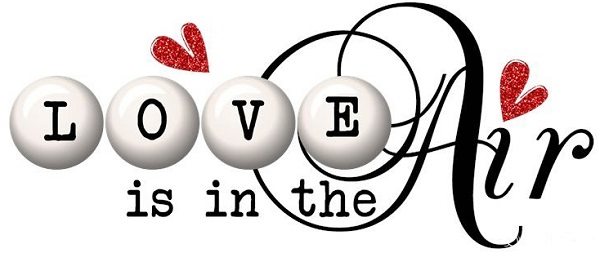 Love month is officially here! The legend of St. Valentine is commemorated every 14th of February, the very reason why it's called St. Valentine's Day, Feast of Saint Valentine or simply Valentine's day. To summarize its history, he was imprisoned and later on executed because he helped numbers of persecuted Christians in the time of Roman Empire. His Christian faith has been tried for he was asked to convert into Roman paganism but he refused and instead told Emperor Claudius to convert as a Christian. Even before St. Valentine died, he was able to heal the daughter of his jailer that resulted for her to believe in Jesus along with her 44 household members. Among all his wonderful and helpful acts, he was mostly remembered for performing weddings among soldiers who were forbidden to marry.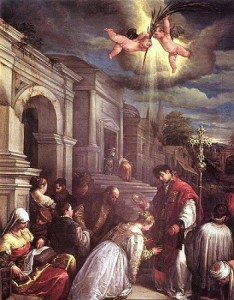 What a sweet and bitter fate for the saint. Marriage was legally forbidden among soldiers as long as they are active in service. St. Valentine only wedded them so at least could have a normal and a loving family life. Now I just wouldn't wonder why along with this day to remember him, is the season of love or love month especially in the modern days. It is celebrated by different Christian denominations though it is still a working day. Different establishments like department stores, gift shops, greeting card shops and especially restaurants see to it that Valentine decorations are everywhere to establish the love atmosphere. This season is usually associated with cupid, hearts or heart-shaped objects, the color red, sweets and flowers making it more exciting for couples. They would even exchange Valentines Day sayings, Valentines Day Quotes, Valentines Day Messages and Valentines Day Poems. While for those who would be single on this day- Funny Valentines Day Quotes, Valentines Day jokes and "i hate Valentines day" sayings are going to be very famous for them.
I won't take long now, this post is actually up to provide you the nicest, sweetest, heartfelt and best Valentine Sayings. Share with your love ones through email, Facebook, Twitter or Pinterest. Enjoy dear love birds and oh, singles too! 😉
Cute Valentines Day Quotes, Messages and Sayings
Not just cute but these are also very sweet Valentines day quotes and sayings. These would suit best as a happy Valentines day messages to your love one. I'm so sure they'd be so touched and emotional to know you're loving him/her even more that how you do when you first laid your eyes on your sweetheart. No matter how you do it : through email, FB, SMS or card that would extremely flatter your partner.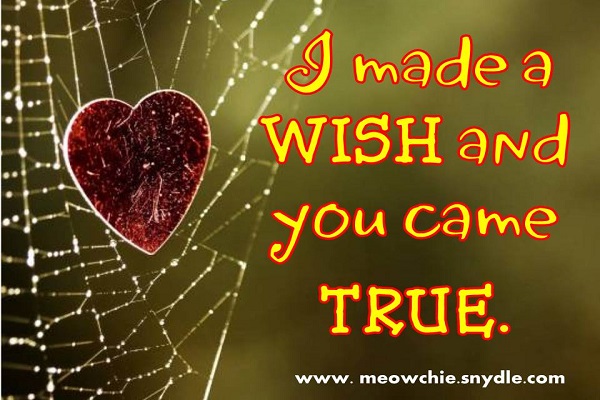 I made a wish and you came true.
You and me = AWESOME
Together is a wonderful place to be.
Loved you once, love you still, always have and always will.
I love you like crazy baby, 'coz I'd go crazy without you.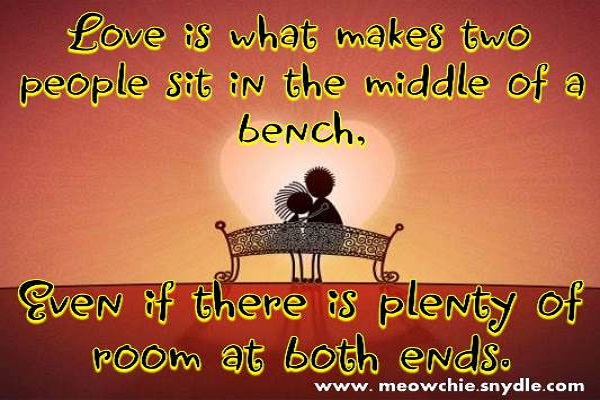 Love is what makes two people sit in the middle of a bench, even if there is plenty of room at both ends.
If I could give you one thing in life, I would give you the ability to see yourself through my eyes. Only then would you realize how special you are to me.
I always looked for someone I could live with, but ended up finding someone I can't live without. Happy Valentines Day. I Love You.
-Kalin Leonard quotes
A little thing called LOVE.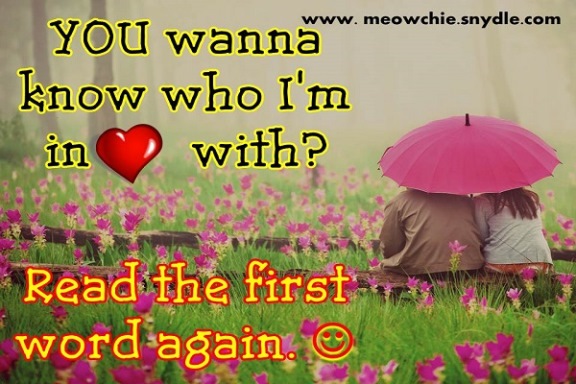 You wanna know who I'm in love with? Read the first word again.
A hundred hearts would be too few to carry all my love for you.
Love doesn't make the world go round, love is what makes the ride worthwhile.
-Elizabeth Browning quotes
Once in a while in the middle of an ordinary life, LOVE gives us a fairy tales.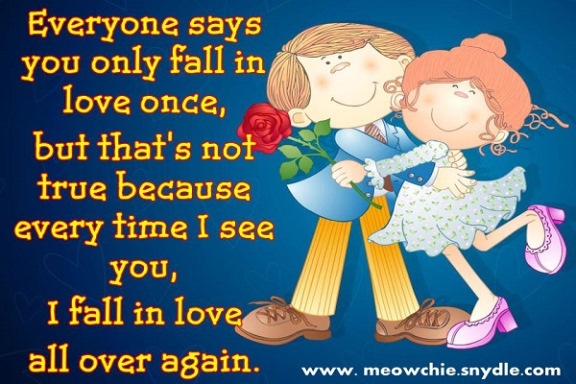 Everyone says you only fall in love once, but that's not true because every time I see you, I fall in love all over again.
For it was not into my ear you whispered, but into my heart. It was not my lips you kissed, but my soul.
-Judy Garland quotes
No one else will ever know the strength of my love for you. After all, you're the only one who knows what my heart sounds like from the inside.
You put the happily in my ever after.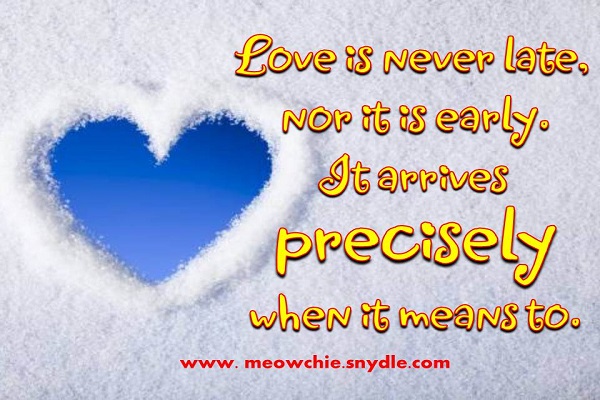 Love is never late, nor it is early.
It arrives precisely when it means to.
I like you more than Pizza and I really like Pizza.
With you, I am home.
More Sweet and Cute Valentines Day Quotes: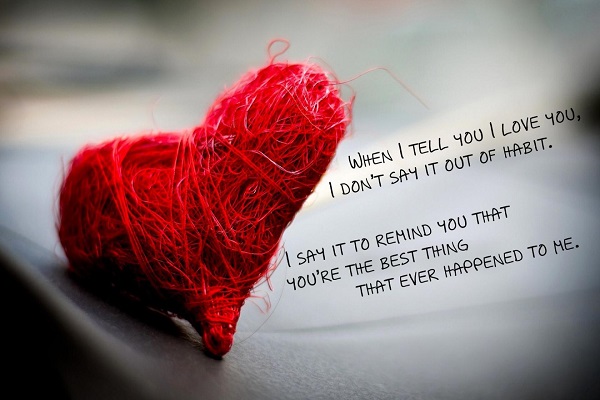 When I tell you I love you, I don't say it out of habit.
I say it to remind you that ever happened to me.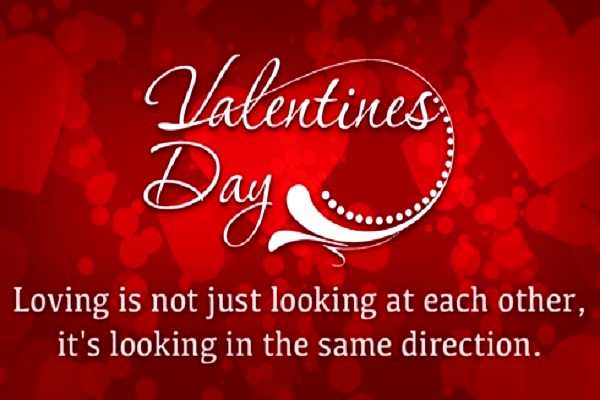 Loving is not just looking at each other, it's looking in the same direction.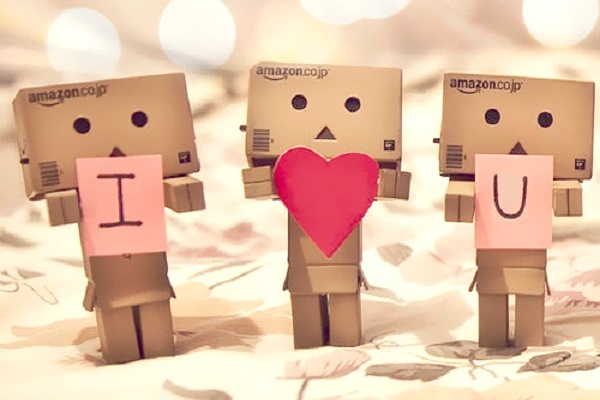 Could there any be sweeter than saying the 3 magic words?
"I love you"
Valentines Day Quotes for Him
These are Valentines greetings, messages and sayings that goes out to the men out there, whether your husband or your boyfriend. Some could also be great reminders for you.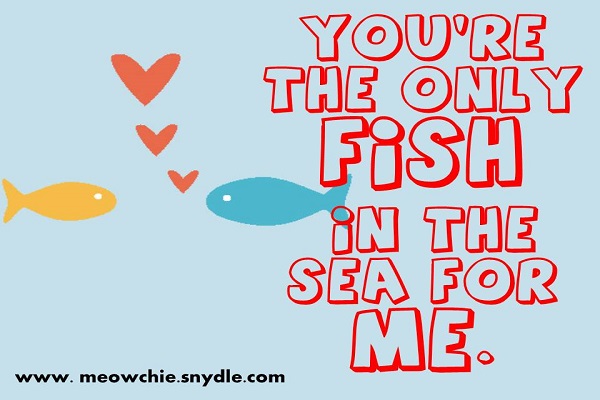 You're the only fish in the sea for me.
You have my whole heart for my whole life.
Happy early Valentine's Day to someone who should already be planning the greatest night of my life.
A real man can make everyday Valentines day for his girl.
Any dude that waits till Valentine's day to treat his woman like a queen is failing 364 days a year.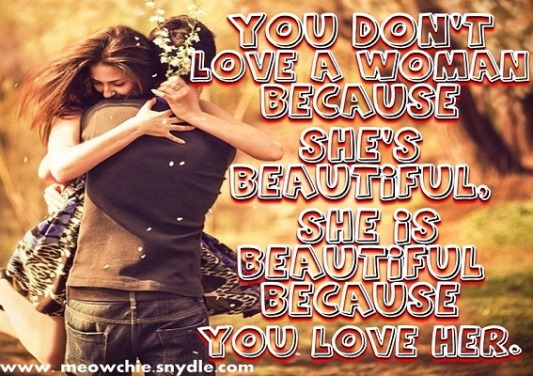 You don't love a woman because she's beautiful. She is beautiful because you love her.
Valentines Day is so fake. If you love a girl, you'll treat her special every day. Not once out of 365 days.
True love begins when nothing is looked for in return.
Our forevers go together.
If I just lay here, would you lie with me and just forget the world?
Valentines Day Quotes for Her
Pamper your wife or girlfriend not just with sweet-smelling flowers or special gifts but also with the perfect choice of sweet Valentines day messages. Treat her right and it's just right to treat her like a queen!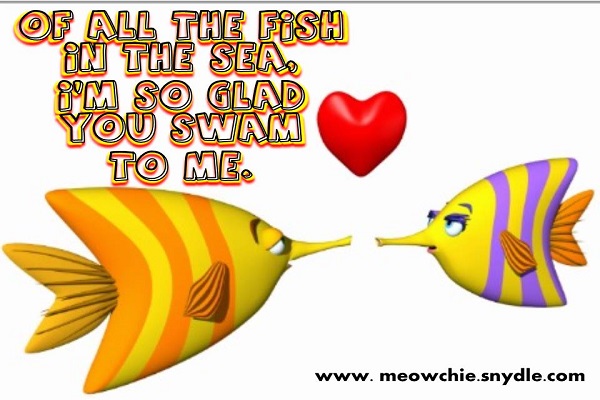 Of all the FISH in the sea, I'm so glad you swam to me.
Letters start with ABC.
Numbers start with 123.
Music starts with Do-Re-Mi.
and love starts with YOu and ME.
Are you a Banana? Because I find you a-PEEL-ing!
You're the best things about me.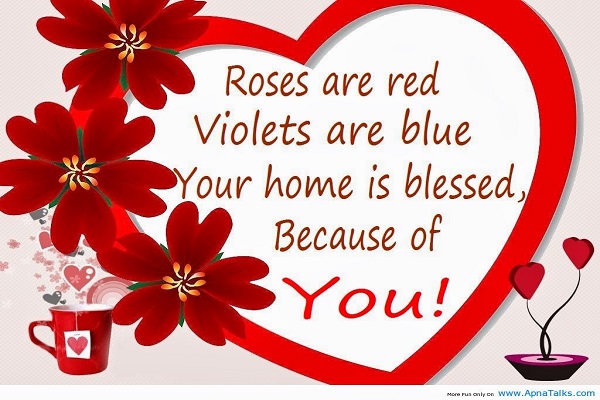 Although I keep growing an inch at a time, I will always be your Valentine.
I love you more today than yesterday
Being someone's first love may be great, but to be their last is beyond perfect.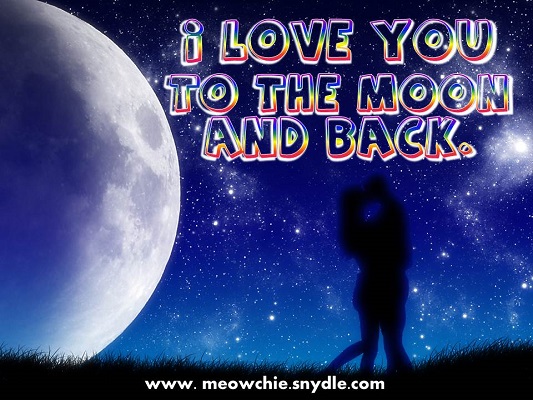 I love you to the moon and back.
You don't understand. There isn't one person in this world I want more than I want you.
Valentines Day Quotes, Messages and Sayings for friends
On this day, you can also send nice greetings and wishes more lovely days to your friends who are in a relationship. For when you are a real friend, whatever makes them happy would be your happiness too. So bring it on and share some friendly Valentines greeting to your friends , workmates and random people like cousins too.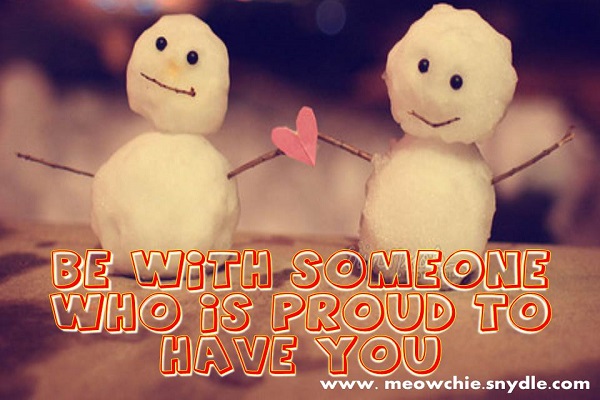 Be with someone who is proud to have you.
Where there is great love, there are always miracles.
Happy Valentines Day to all the lovers out there. If you have something good, keep it and cherish it.
I hope you have a special Valentines Day! You really are a beautiful and sweet person . I hope we always remain friends.
A Funny Valentine greeting for friends
May your Valentine's Day be full of all the sinful things people are giving up for Lent.
February 13 should be international condom day. Happy Valentine's day friend!
-Mario Tomasello quotes
Funny Valentines Day Quotes , Messages and Sayings
Not everyone is affectionate as other couples. Some would be so tight to show how sweet they can be, instead they go for humorous Valentines day greetings and messages. Not bad at all, just make sure you choose the right one and not offensive at all. It's make love not war on a Valentines date right?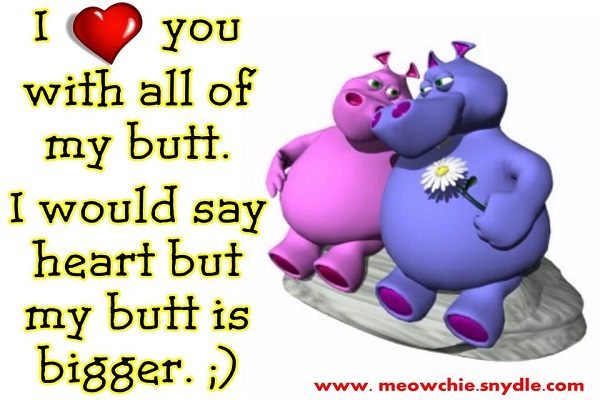 I love you with all of my butt.I would say heart but my butt is bigger.
Congratulations on being my first repeat Valentine.
All you need is love. But a little chocolate now and then doesn't hurt.
-Charles M. Schulz
I wanted to make it really special on Valentine's Day, so I tied my boyfriend up. And for three solid hours I watched whatever I wanted on TV.
-Tracy Smith
Rest assured that however crappy your Valentine's Day is, Instagram can make it look romantic…
Valentine's Day is when a lot of married men are reminded what a poor shot Cupid really is.
Valentine's Day is the perfect time to reflect on all your horrible dating choices since last Valentine's Day.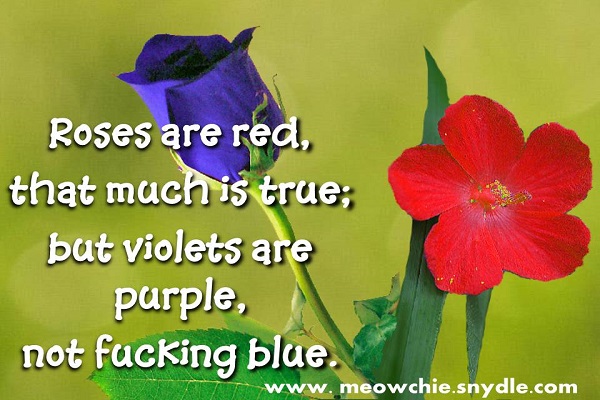 Roses are red, that much is true, but violets are purple, not fucking blue.
I saved a bunch of money on Valentines Day by switching to…single.
Roses are red, violets are blue. If your man is busy on Valentines Day, then the side chick is you.
Valentine's Day money-saving tip: Break up on February 13th, get back together on the 15th.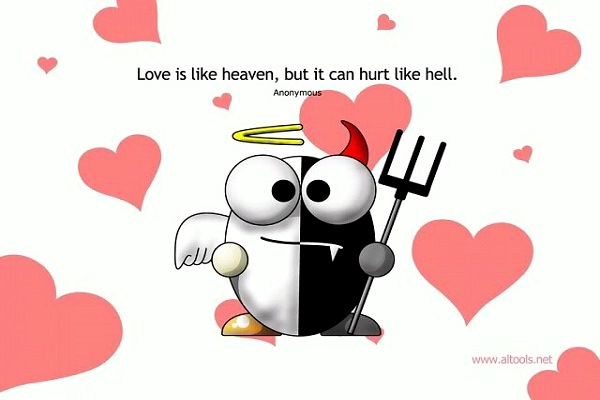 Love is like heaven, but it can hurt like hell.
More of these Valentines Day Funny Quotes and Valentines Day jokes. You can even call these as Valentines Day Quotes for Singles while some are really bitter and cruel maybe it's right to call them "I hate valentines day" or Anti Valentines Day quotes. (lol) They get annoyed seeing every lady around receiving flowers and chocolates while they sulk at one corner. Yayy I'm not talking about myself. I'm single on Valentines day but trust me I don't really hate this day! 😉 So again, here are some nice quotes for the singles.
Here are 2 "I hate Valentine's Day" photo quotes.
Too bitter dear!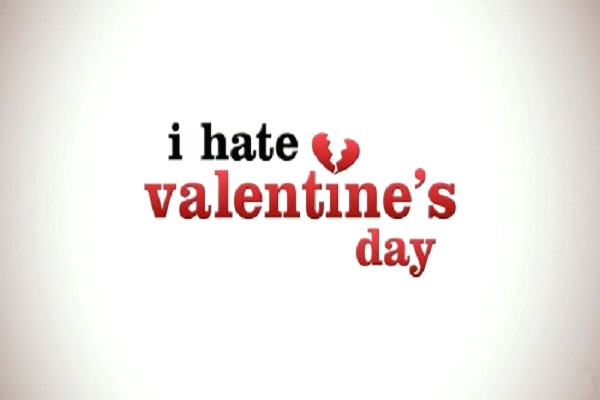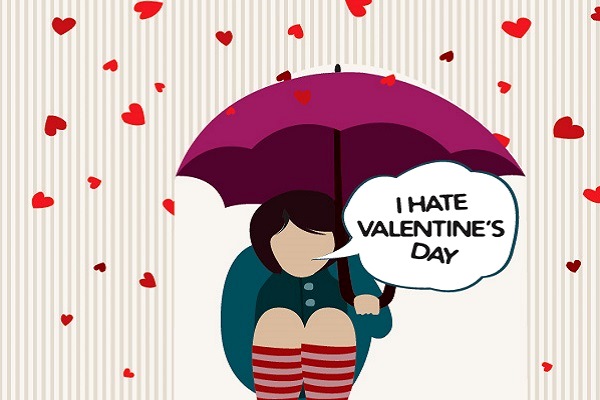 Just remember that being alone on Valentine's Day is no different than any other day of your life.
Valentine's Day: the holiday that reminds you that if you don't have a special someone, you're alone.
-Lewis Black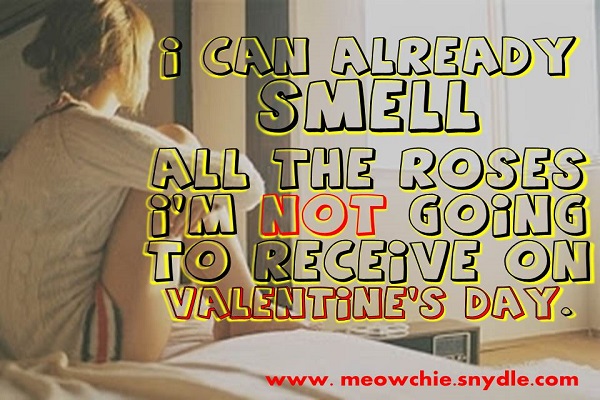 I can already smell all the roses I'm not going to receive on Valentine's Day.
A dozen roses: $12, a box of chocolates: $10, a Happy Valentines Day card: $2, still having $24 dollars because you're single: priceless!
Valentines Day = Single Awareness Day
People call it Valentines Day, I call it Tuesday.
-Lil Wayne
Let people be in love, don't down Valentines Day just because you're not with someone.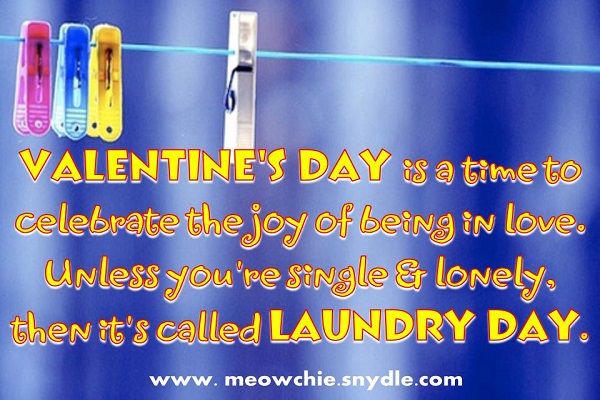 Valentine's Day is a time to celebrate the joy of being in love. Unless you're single & lonely then it's called Laundry Day.
-Dane Cook
14 days until Valentines Day, aka 14 days until a night at home alone complaining about stupid couples, because I'm forever alone.
Valentines Day isn't a romantic holiday, it's just for commercial purposes.
-a single citizen
I'm going to spend Valentine's Day with my Ex…Box 360!
The awkward moment when you realize Valentines day is approaching fast and the only one who loves you is your pet…
After valentines day guess what? Cuffing season is over! Everybody is going to be breaking up once it gets warm.
The only way I could be lonelier today is if the Internet stopped working.
The best part of being my own date for Valentine's Day is knowing I'm guaranteed to score.
If you're sad being along on Valentine's day, just remember nobody loves you on any other day of the year.
I don't know who St. Valentine was, but I hope he died alone surrounded by couples.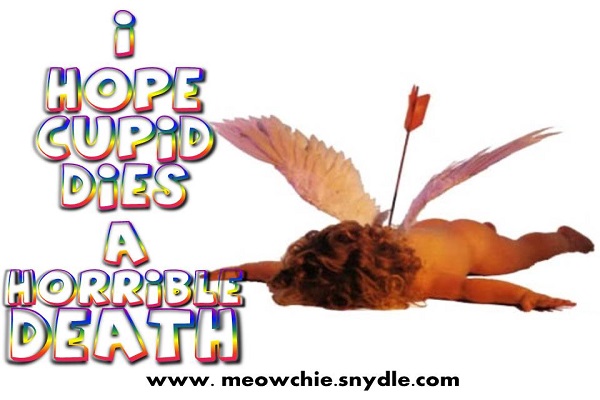 I hope cupid dies a horrible death.
Valentines Day Poem
This is actually a Bible verse but is popularly used when teaching or sharing about the qualities of a true love. Would be very useful for the couples out there.
1 Corinthians 13:4–8a
(New International Version)
Love is patient, love is kind. It does not envy, it does not boast, it is not proud. It is not rude, it is not self-seeking, it is not easily angered, it keeps no record of wrongs. Love does not delight in evil but rejoices with the truth. It always protects, always trusts, always hopes, always perseveres. Love never fails. (NIV)
These are best Valentines Day SMS or Valentines Day greetings for everyone you wanna greet this February 14. Hope you enjoyed the collection and we would be happy to hear about your favorite quotes, sayings and messages too. Happy Love Month everyone!