We just published our Easter Craft Ideas for Kids and it could be where you have found our link for this collection. Easter fun is not just limited to the young ones, but also for the adults. Here are wonderful Easter Crafts for Adults to make. Be it crafts, decoration ideas, Easter food treat ideas and more. Your kids will surely adore you for making the Lent season not just meaningful, but more interesting for them. After attending the Easter Sunday mass, let the remaining hours of the day be filled with exciting activities that you, your friends and the young ones could share. Getting excited moms and dads? This collection is intended for you!
See our other Easter collections:
Easter Decoration Ideas like Easter banners are the basic decorations both for indoor and outdoor gatherings! Here are different patterns and styles, all are equally beautiful.
Easter is on it's way get ready with this cute bunny banner. Love the tails!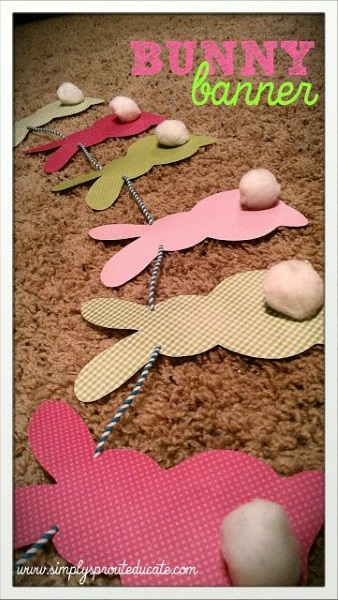 It's time to get crafty! How about Easter egg buntings?

Great bunting idea and cheap resources making it very budget friendly – kids will love helping hole punch the eggs and threading for an ideal Easter Sunday banner idea!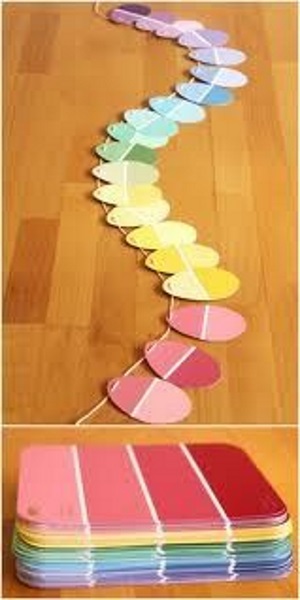 Paint Chip Bunny Garland or Banner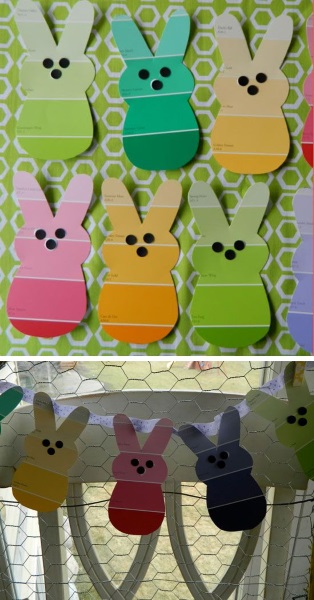 Looking for Easter crafts for kids? Try this paper carrot garlands for a fun and easy decoration!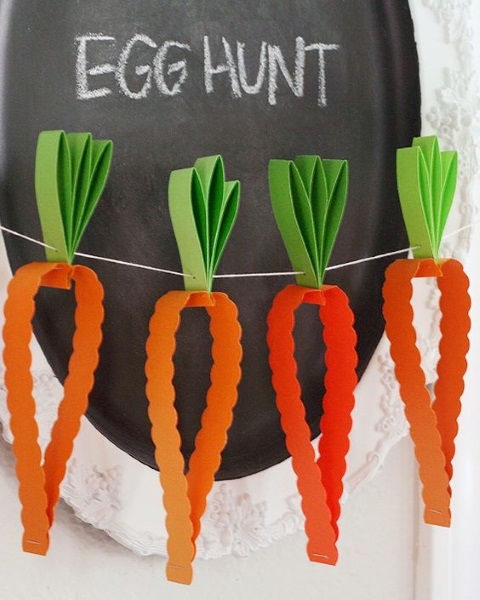 Easter Egg Clothespin Craft
Could you do this turned opposite way and roll the stone away to an empty tomb – He is risen!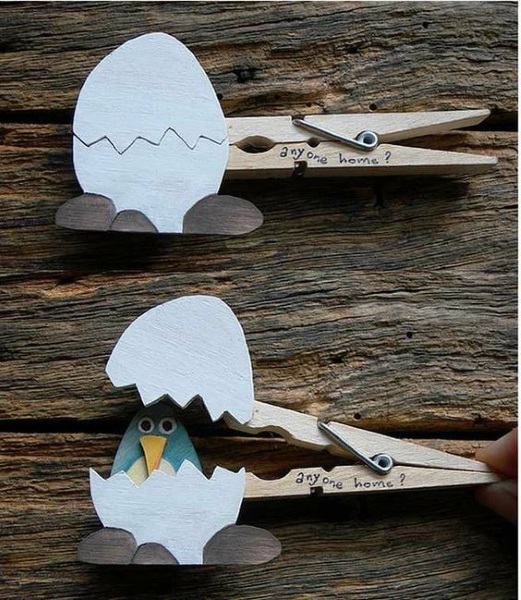 Easter Tree Table Decoration or Easter Centerpiece

Easter Craft Ideas for Kids. This bunny flower pot is ideal container for candies on the table. Also, you can fill this up with goodies and send out to your favorite kids!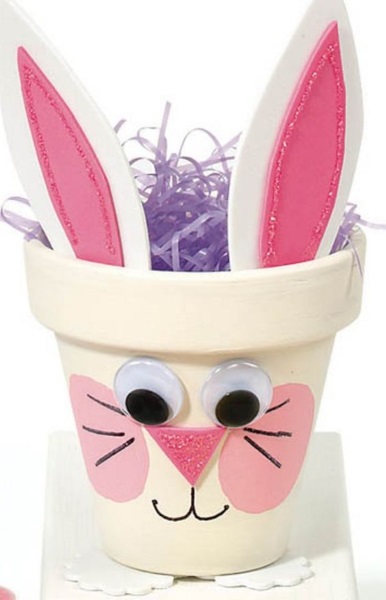 Easter Craft, Easter Candle holders!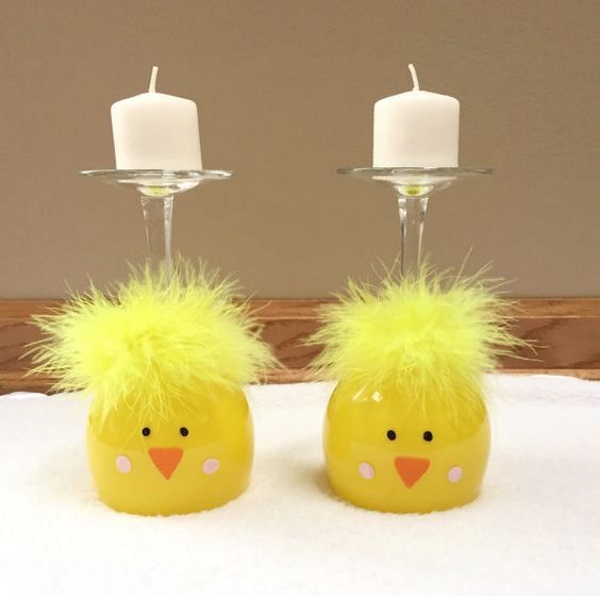 This adorable Easter Centerpiece will be everyone's favorite Easter decoration – so fun and so easy to make. All you need are M&M's, Peeps and some flowers to make this cute Easter Craft. For more fun Easter ideas, follow us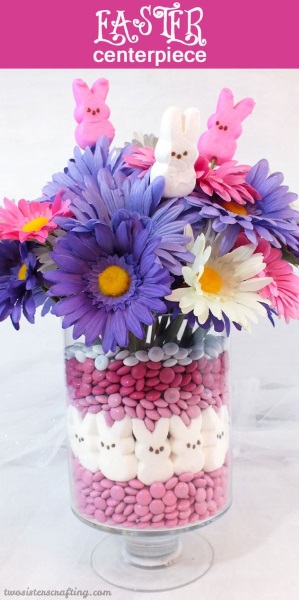 Easter Flower Arrangement with Eggs on the transparent vase!

Great ideas for Easter weekend!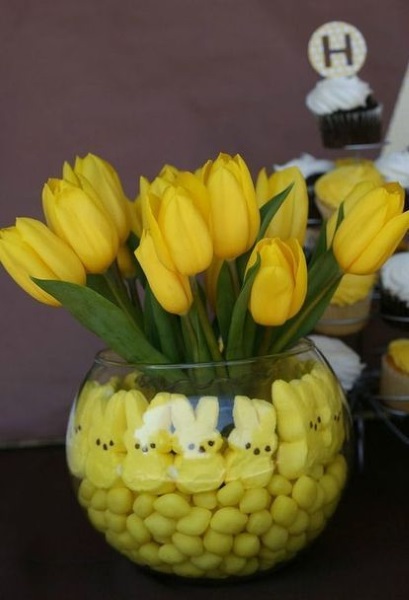 Love this crafty idea. A DIY sheep which actually turns out to be a memo or note holder. Create lots of this and give to your friends and office mates.

No Sew Sock Bunny. Make your own adorable no sew sock bunnies! These no sew sock bunnies are the perfect craft for Easter. will delight work well as table decor, make a cute gift and more. Versatile and highly customizable, these No Sew Sock Bunnies will delight children and adults alike.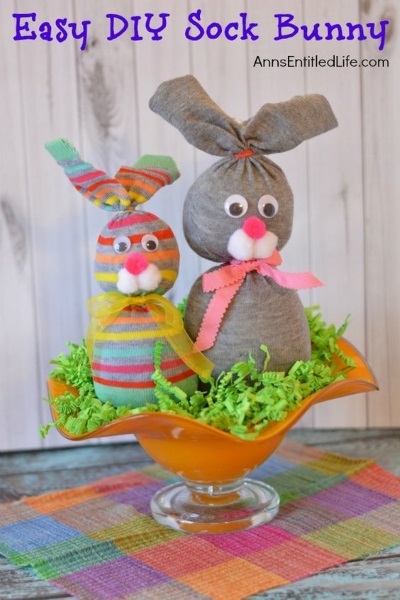 Look how cute these wooden bunnies are! I love their faces!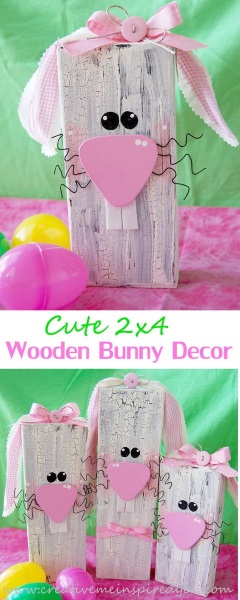 Easter Card Ideas front designs
Do It Yourself Easter Craft Ideas I would use this behind butterfly and other shaped punches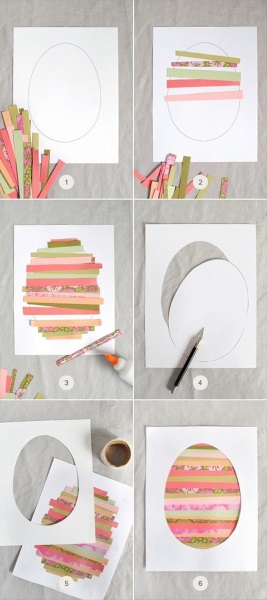 Bunny Yarn silhouette
This would be cute for any holiday, just use an appropriate cookie cutter to trace and cut out the shape, then whatever yarn works best for that holiday!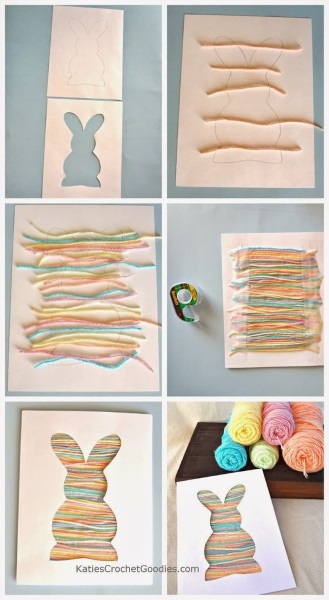 DIY Easter Button Craft with free Template. This pretty framed DIY button egg is easy to make and will look so cute as part of your spring and Easter decor! Not just for a frame, but would also look good if you do this for a card design.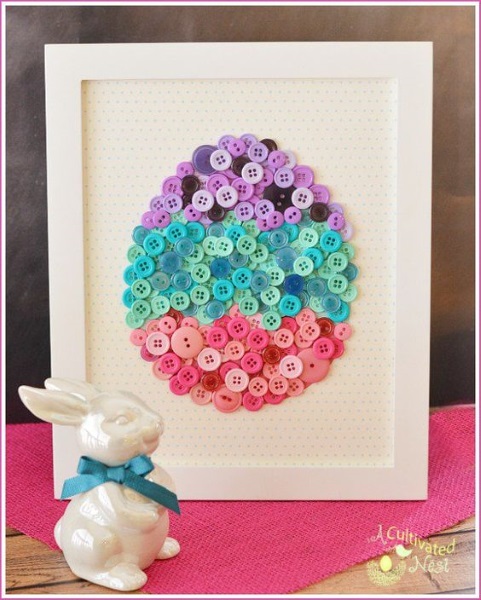 Easter Food Treats/ Easter Food Gift Ideas/ Easter Food Packaging
Have you been wondering how you could wrap you goodies for your child, niece, nephews or students? Well, here are few yet really adorable ways to send out your food treats. Some simple, some complicated but they're really worth trying. Give it a shot!
These fun little candy filled Easter egg carton chicks are a super cute Easter craft idea for kids.

Your kids will be amazed by these magi candy filled Easter eggs – and grown-ups will be, too!

These cheetos-inspired carrots would make a fun Easter basket treat!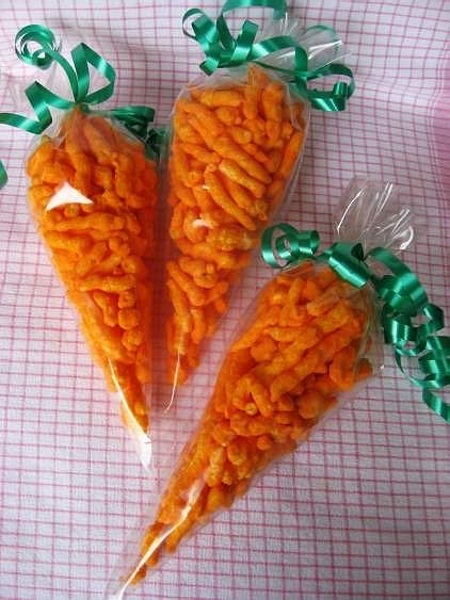 Easter butter flies : paint a clothespin add googly eyes and pipe cleaner antenna fill a sandwich bag with jellybeans and clip in the middle for a quick easter basket filler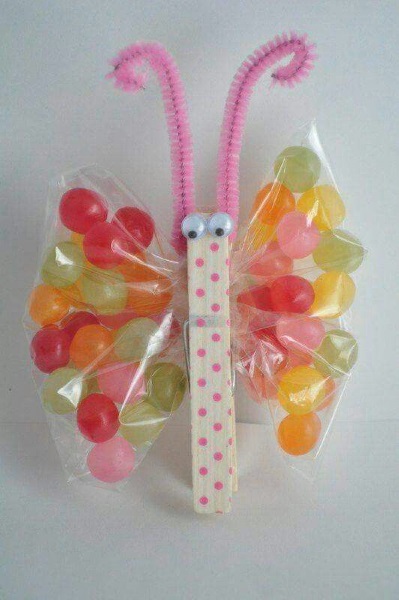 Easter Bunny Egg Cup filled with chocolates!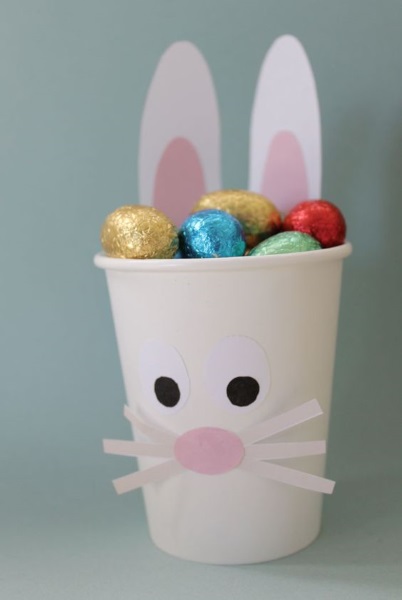 Cool DIY Edible Easter Egg Basket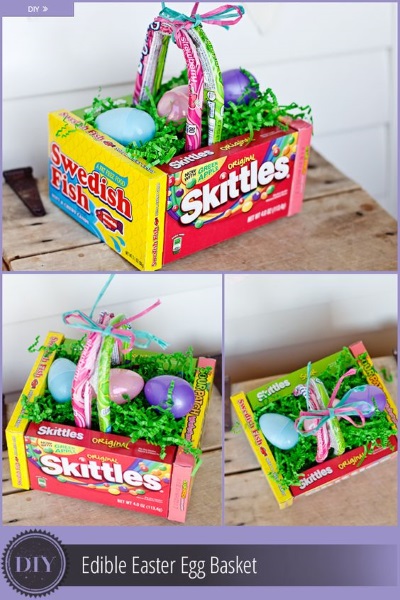 A fun little Easter carrot treat box for you today . A super easy to put together craft for the season where the kids would enjoy unwrapping their food treats.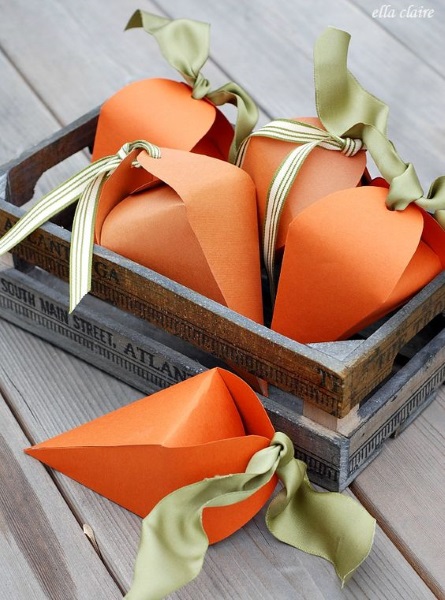 Bunny Bags are a colorful Easter craft for kids to make before an Easter egg hunt!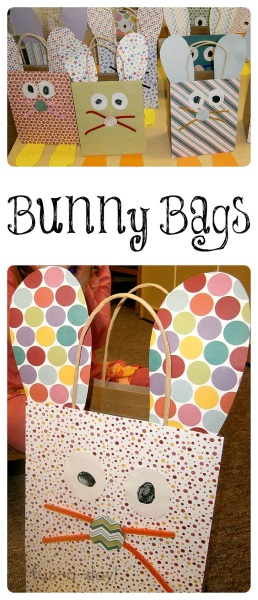 Easter bunny juice box wraps are the perfect addition to a class party or Easter brunch.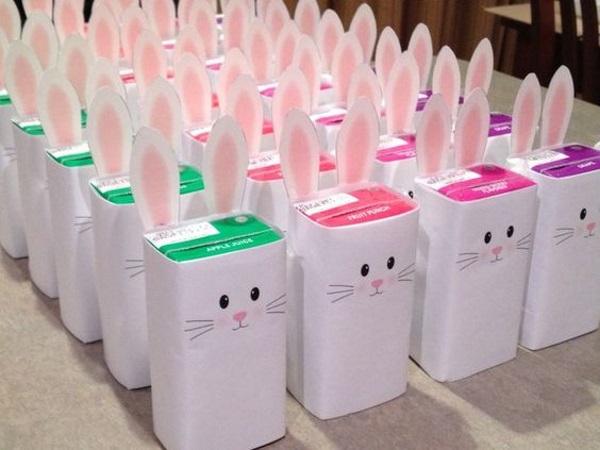 Easter Bunny treat bags!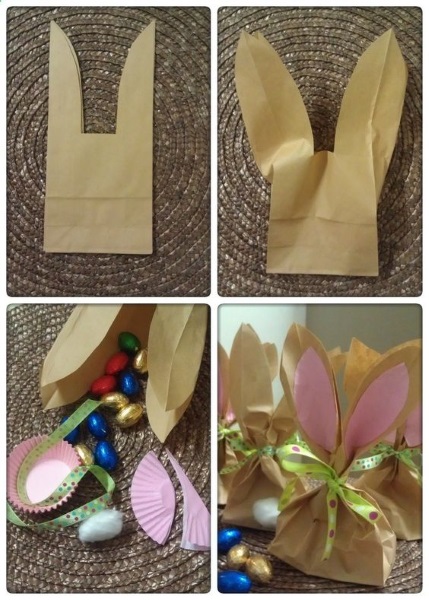 Great Easter gifts for people you love. Can put colored Krispie treats in bottom or use colored coconut in the bottom.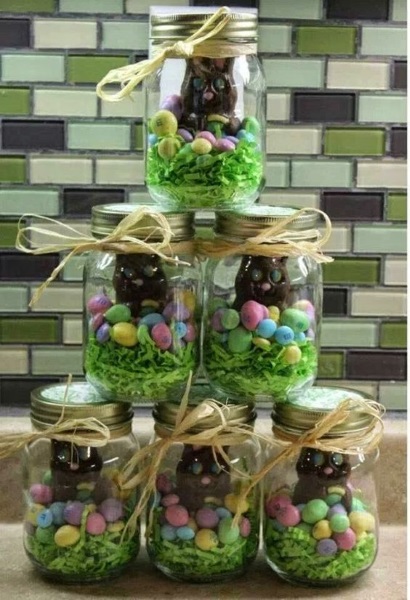 image source
DIY Salt Dough Eggs. Perfect craft for the kids to make for Easter.

Easter egg ideas for Adults
These are more complicated ways to decorate your Easter eggs. Though kids can't do them, let them share the activity by painting or paste some materials. Here's a Minion Easter egg!

Easter egg decoration is an ancient style & it is practiced from thousands of years .It is said this is one way of removing all the rotten eggs before the start of the spring seasons. Eggs are decorated in different style with the use of colors , paper ,foil paper and more. Here's a Teenage Mutant Ninja Turtle Easter eggs!

Whether you're looking for egg decorating ideas, bunny rabbit crafts or fun ways to decorate your home like this egg pots!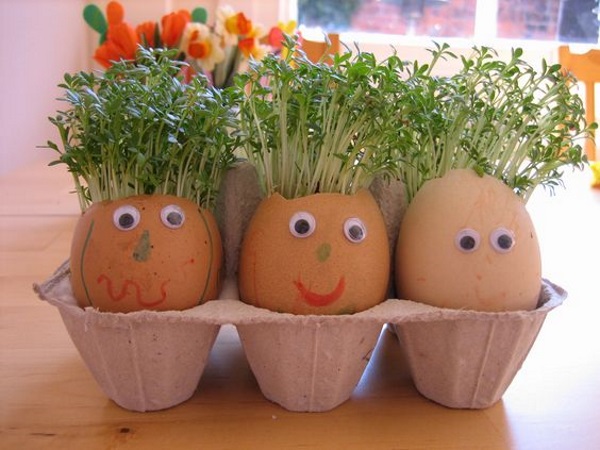 This paper Easter wreath is a great Easter craft for kids and adults.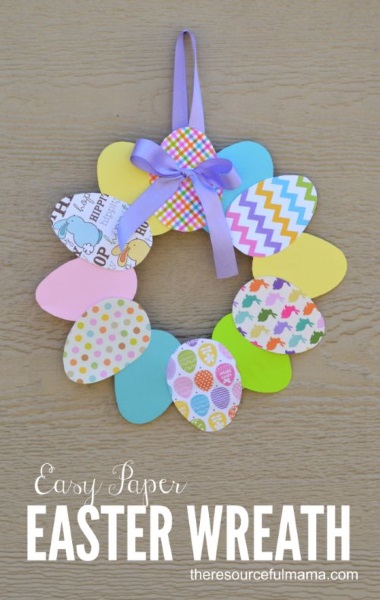 What a great way to say Come on in! This egg has been hand painted and sealed for indoor or outdoor use. Perfect for your Easter door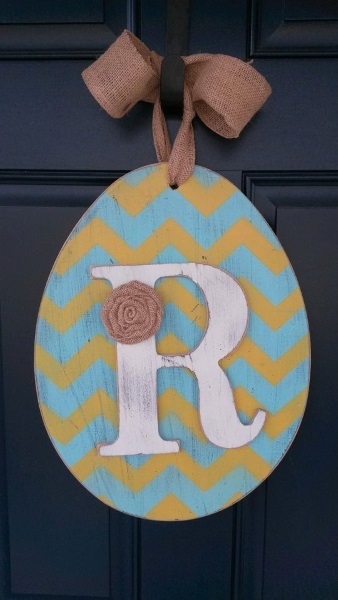 Carrot Easter Wreath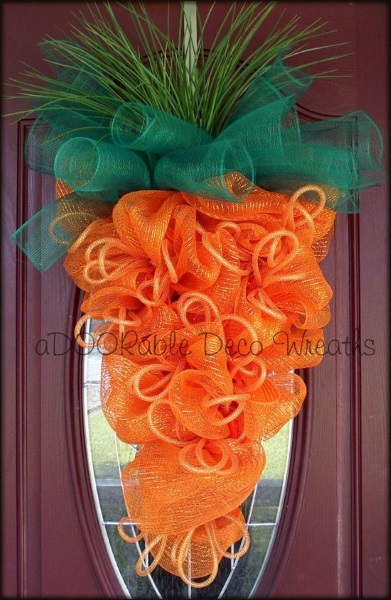 Easter Bunny Door Wreath, Rustic Easter craft ideas, DIY Easter craft ideas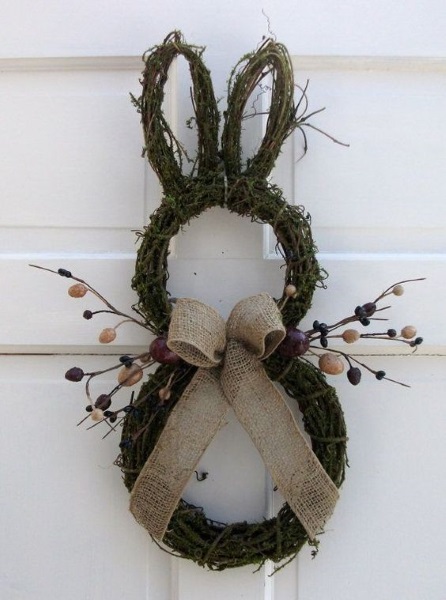 Do It Yourself Easter Wreath Craft
This adorable DIY Easter Egg Wreath is both easy and cheap (or free!) to make! A holiday craft that's perfect to do with kids.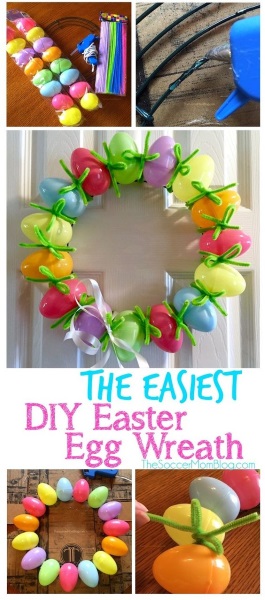 Easter Crafts & Decorations, Easter Cross Wreath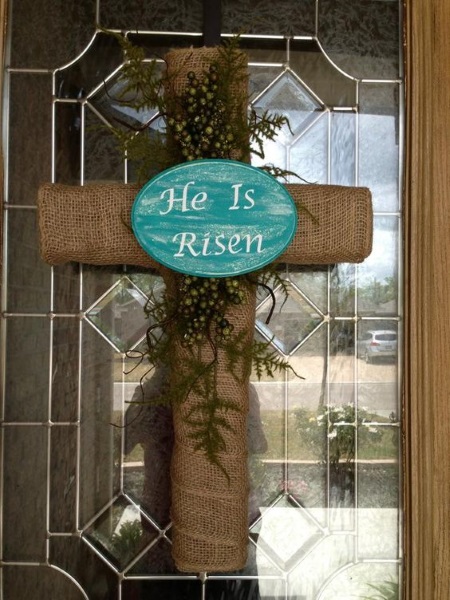 Mason jar craft will make your Easter table ready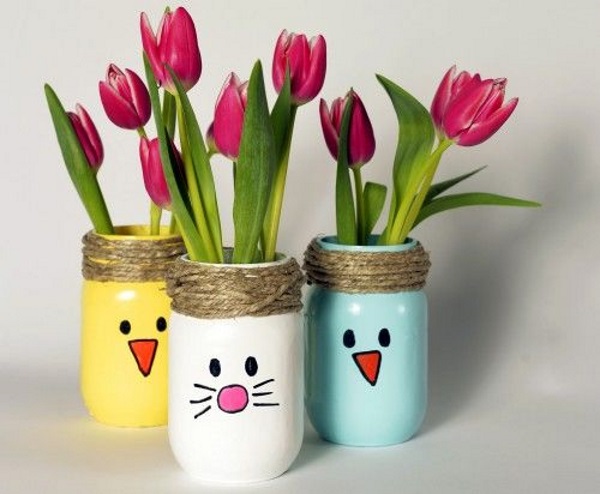 Make these cute and easy Easter candy jars for a fun craft project with the kids or as a cute gift at Easter.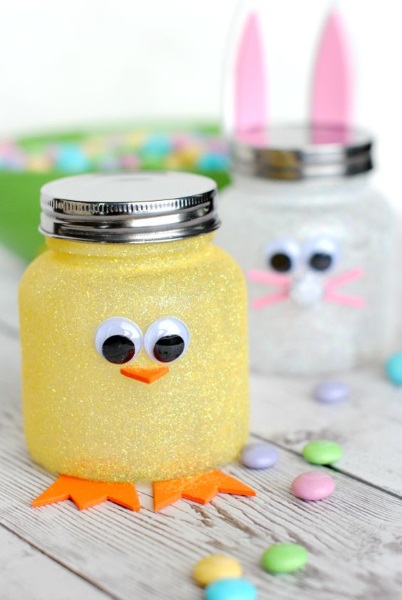 These cute Easter bunny treat jars are a sweet way to deliver a little bit of springtime cheer to your loved ones. Fill them with candy, fresh flowers, a candle or homemade sugar scrub for a quick and easy gift idea that's sure to please.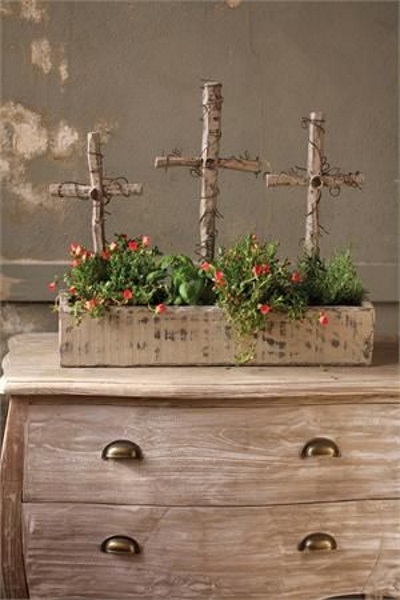 Looking for Christian Easter ideas? Try this DIY Easter Cross.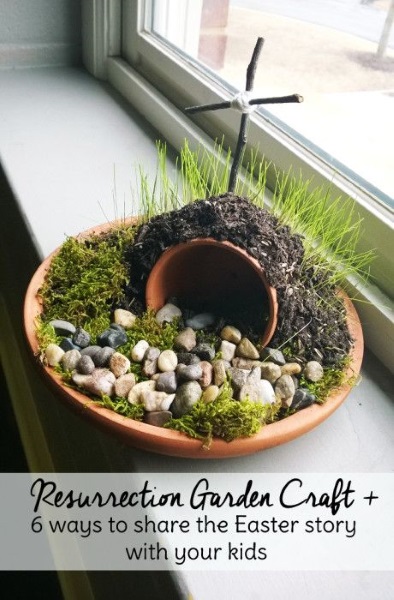 Awesome Easter Crafts To Make! I need some decorations for Easter. Maybe this Easter Sunday candle holders would be possible!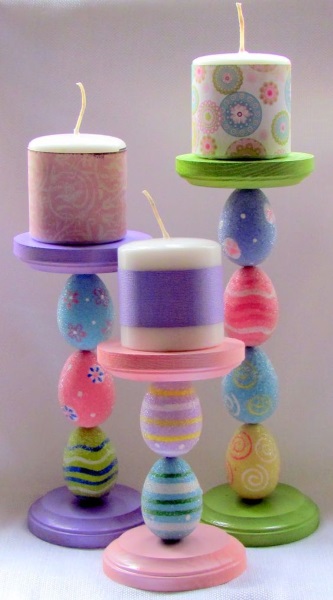 Easter Egg Tree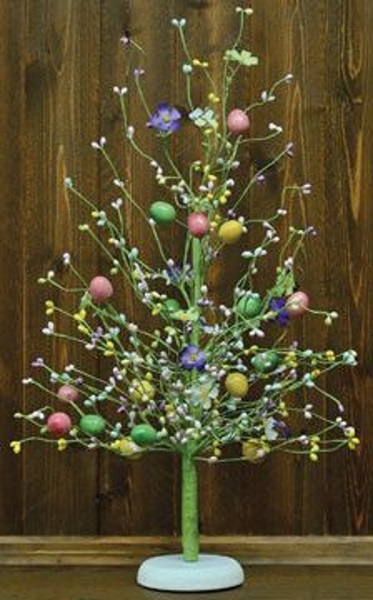 Spring Easter reversible wood block set seasonal home decor. Easter greeting and Spring greeting!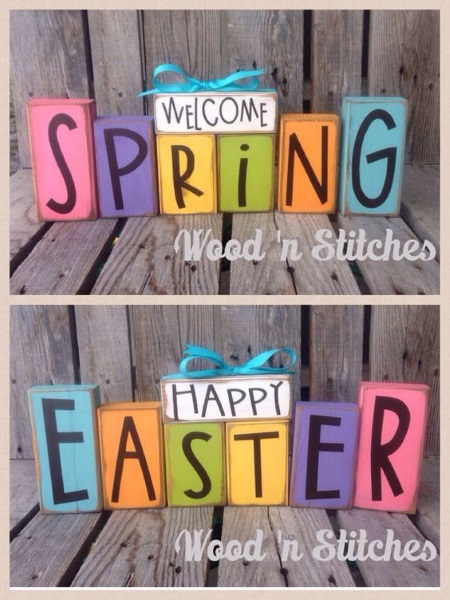 Easter Outdoor Decoration/ Fence boards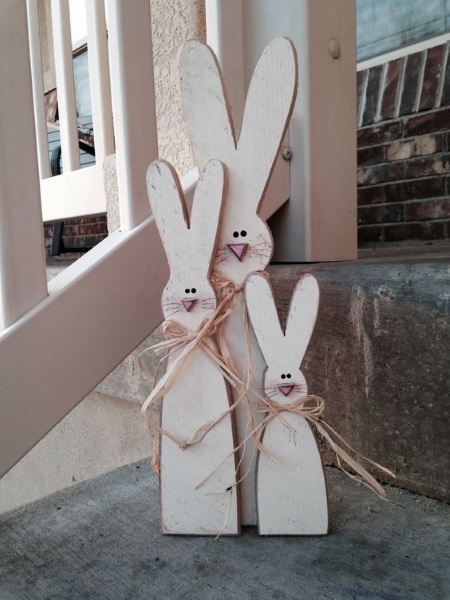 Easter Bunny bowling for kids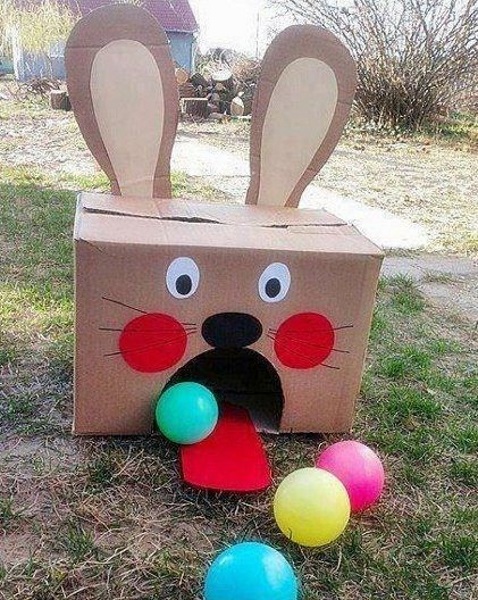 There are numerous festivities coming along with the Easter holiday. It's a good time to get together with all your friends and family members for fun. Make sure the Easter weekend is spent with quality activities. For some time, take away the gadgets and any hi-tech units and teach the kids to socialized, personally. It would really make the grandparents, aunts and uncles happy. Also, if their cousins are around, let them enjoy each others company and for sure it would be memories they would keep for life. This lent season, let's instill in our home the true meaning of the season and not forget about the teachings there is for Holy Week in remembrance of Jesus. God bless everyone!