Do you have a dad whom you think is the world's greatest father for you? Well, just right that you surprise him with any of these Father's Day Gift ideas from this collection. Dad's usually provide for the family's needs and most of the time ignore their own needs. It's about time you show them they deserve to be treated like a boss, for this special day of appreciation for dads. I'm sure you know your dad so well, his hobbies, interests and stuffs he really like. That would be a big help in deciding what you'd give him. Fathers are believed by kids as "someone who could fixed everything". I've heard this personality from my niece when she was 3 or 4 years old, that her Papa (my brother) could fix everything. That may sound funny, corny yet for the little one it was a phrase of confidence and adoration for the small and big capabilities her dad has. Are you also proud of your dad? Do you always think he could find ways in fixing messed things at home? If yes, then join me in our quest of getting our fathers the sweetest gift they could ever have. Let's begin!
Don't miss Father's Day Party ideas collection, Father's Day Crafts and our Father's Day DIY Card Ideas. Mommies, plan with your kids to surprise your husband.
The easiest gift would be buying something from the store. Try looking at the sections intended for men. Some displays may be shirts and caps that are intended for fathers. If you have enough time and printing materials, how about doing this funny shirt for your husband?
Best Farter T Shirt / Funny Father's Day Gift "World's Greatest FARTER, I mean FATHER".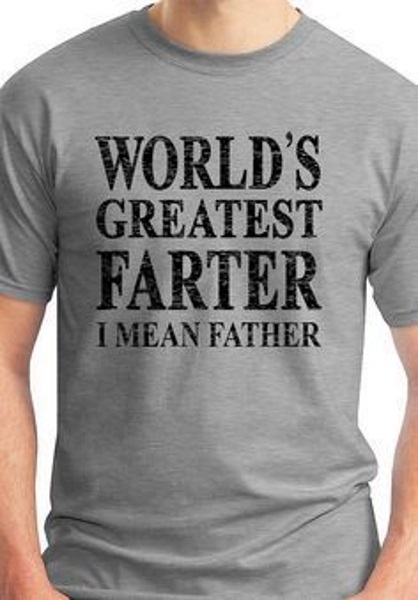 Majority of dads love coffee. How about giving him a mug with a twist. I searched for some DIY coffee mugs with father's day designs. Look at this 3, all wonderful but my favorite is the third picture.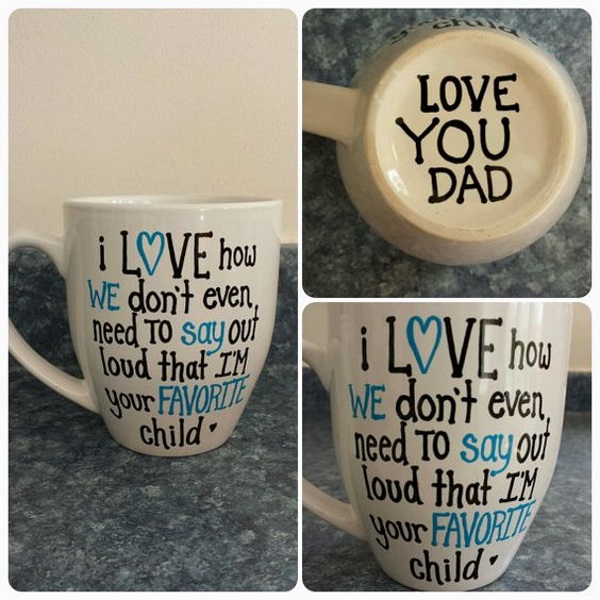 Dad You Are My Father Coffee Mug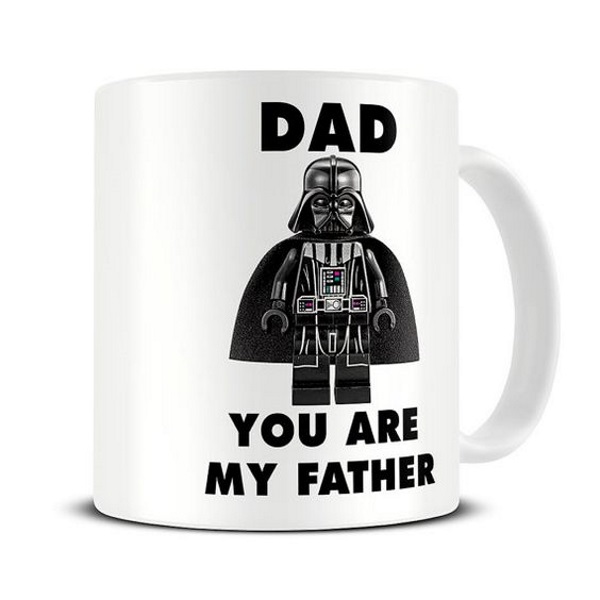 Cute Father's Day mug design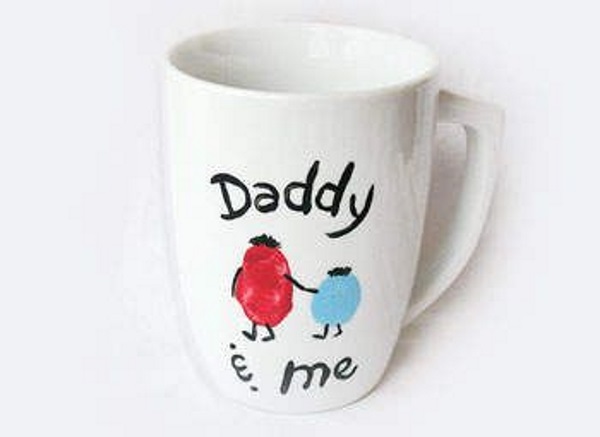 Looking for the perfect last-minute Father's Day gift idea for you and your kids to create? These are DIY Father's Day projects that moms and kids will surely enjoy to create. Most of the materials can be found at home, some scraps and just ready for recycling.
DIY Father's Day Picture Frames
These picture frames aren't just for father's day because you could keep it hanging on your wall forever. Really cute if the kids would do this yearly.
Why not take a photo of your son with his Dad's shoes and include this poem for Father's Day.
You still have time to make a gift for your Daddy. This would do best for first-timer dads. Put in a picture frame and would do good for your interior.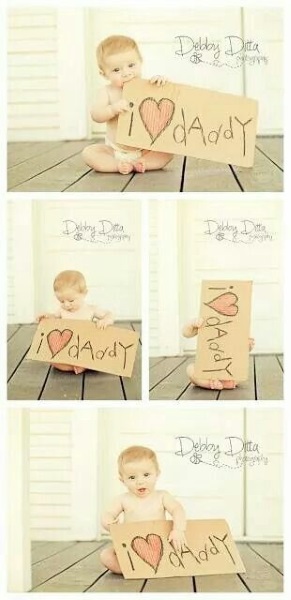 Of course, never forget about grandfathers. They are father's for the longest time and deserve chilling and partying too. The cutest gifts for grandpa from the kids! Great ideas for father's day and grandparent's day!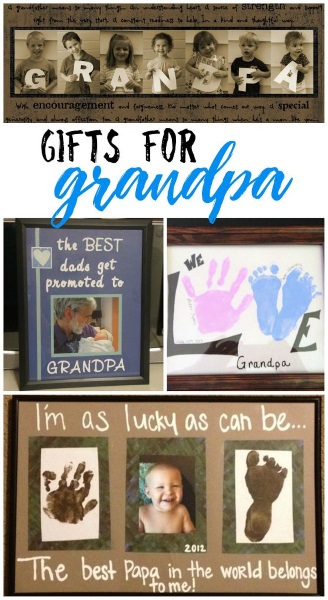 If not the baby wearing dad's shoes, how about the baby wearing dad's suit and tie? Adorable!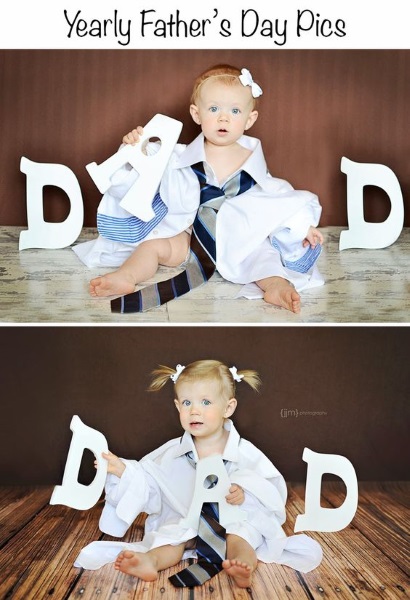 Effort spotted! A fathers day gift idea that the kids could try, or the grand kids for their grandpa.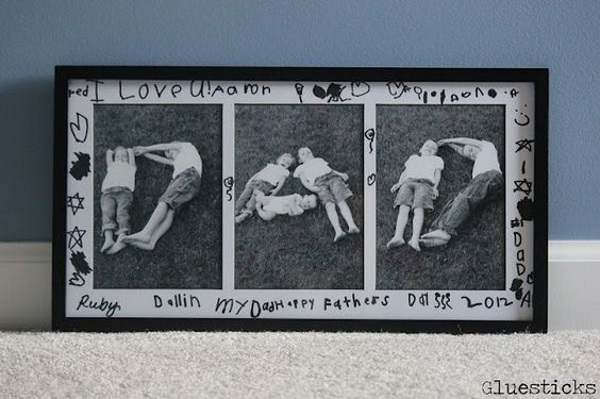 Fathers Day gift from son "Walking in our Hero's shoes".
Stamp dad's shoe and then have the son and dad stamp their foot on each side. Really sweet.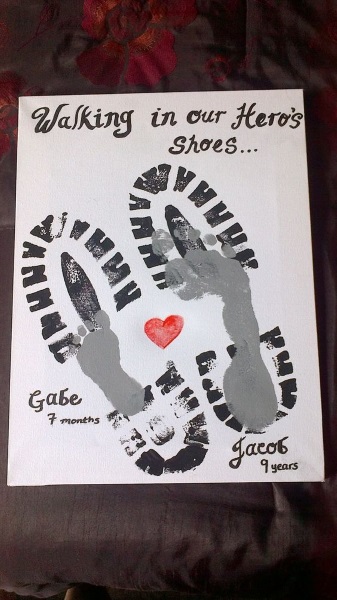 To The World You Are A Dad To Our Family You Are The World – Father's Day Gift wall decoration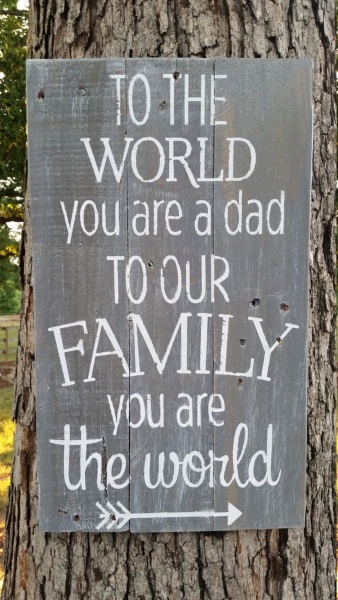 Sweet Father's Day gift for husbands.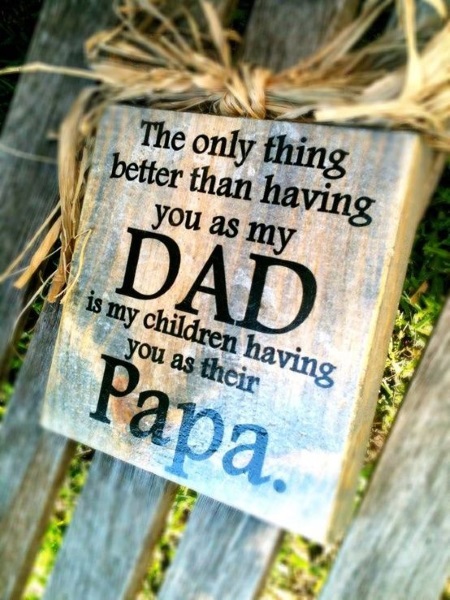 There you go, hand stamps of the kid's palms

Footprint Poem for a Father's day DIY Gift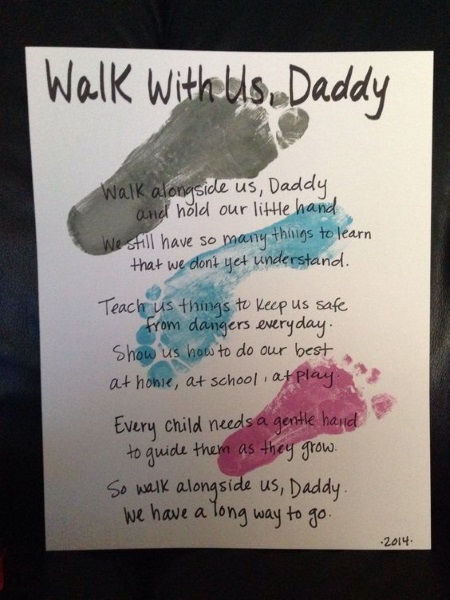 FATHERS DAY GIFT- If Papa can't fix it we're all screwed!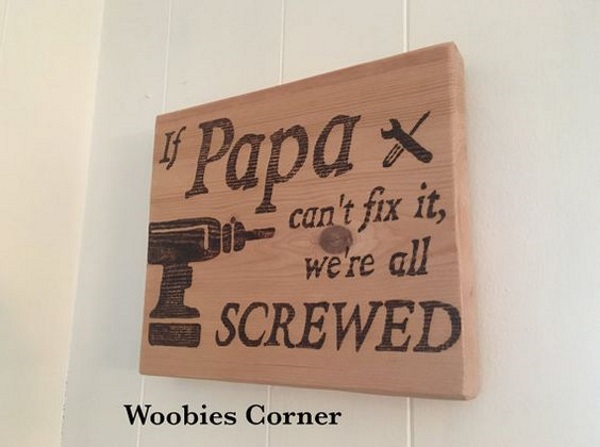 Great craft to make for a Father's Day gift for Dad's workshop or garage!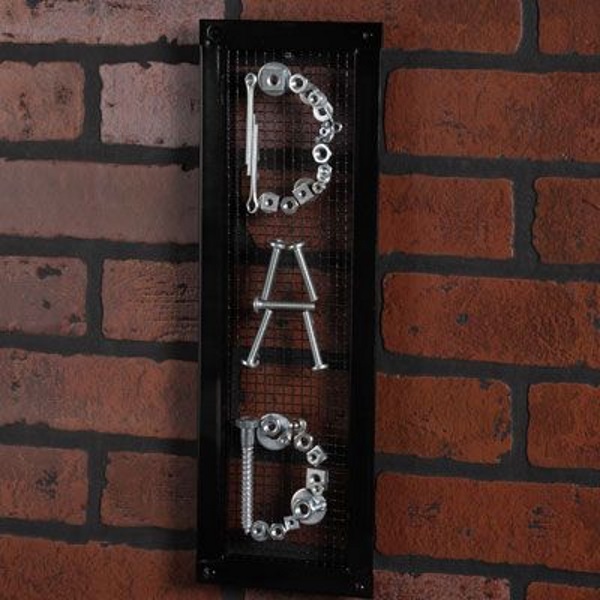 DAD ROCKS! Yup, dads are always the coolest!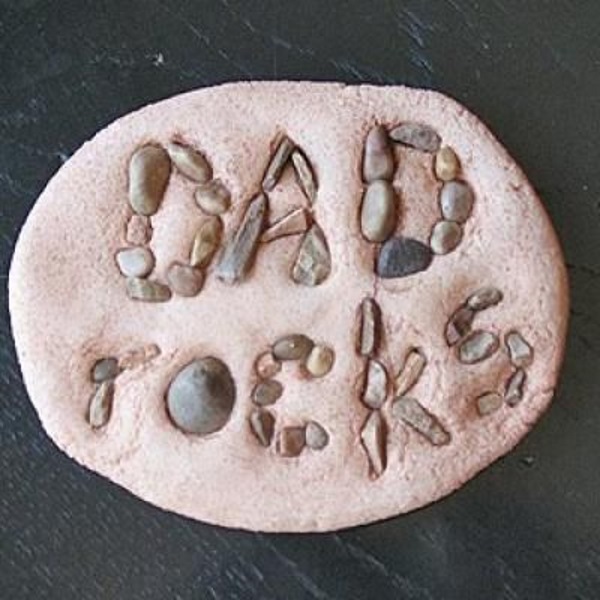 A pair of working gloves with the kids hand print on it. If you need a hand, your child is willing to give his' in all you do.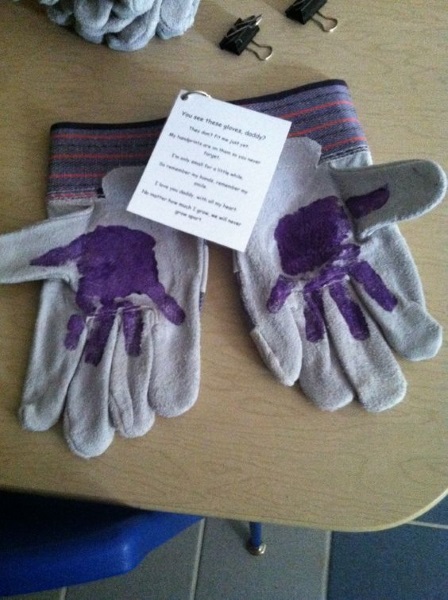 This is such a cute Father's Day gift idea for Dads who love to fish! It's the Personalized "Hugs & Fishes" Father's Day Fishing Lure!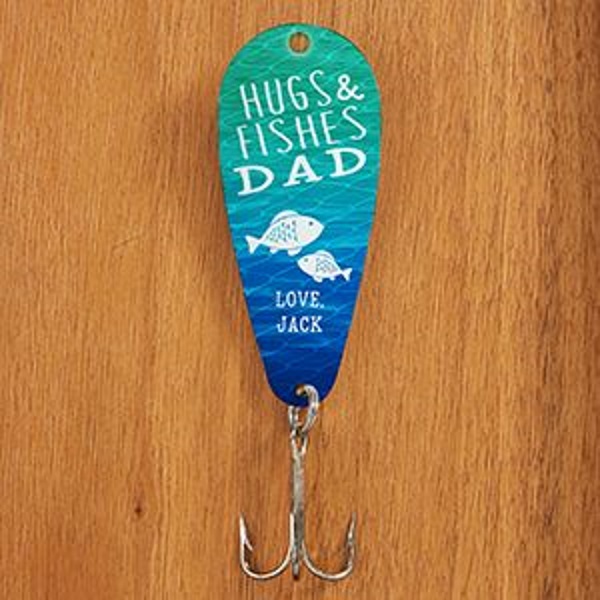 A DIY Keychain for the nice phrase "Following your footsteps".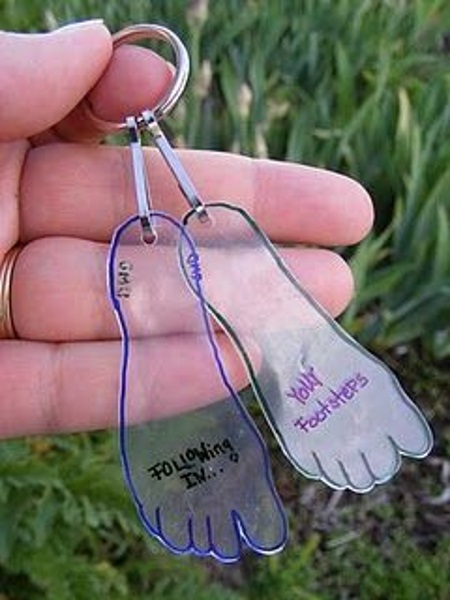 Father's Day crafts- baseball hand print. So cute and personal!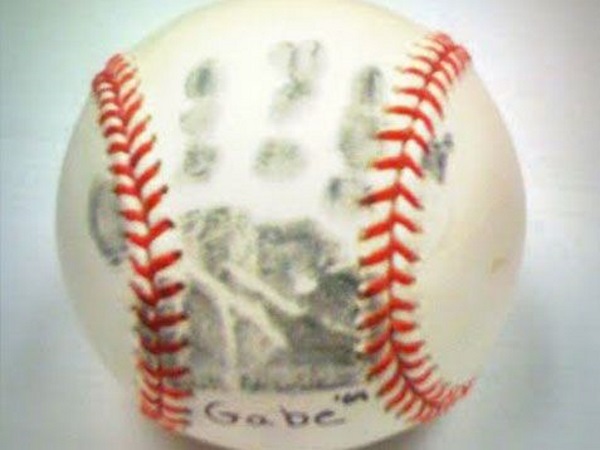 Father's Day Hammers Cute Father's Day Gift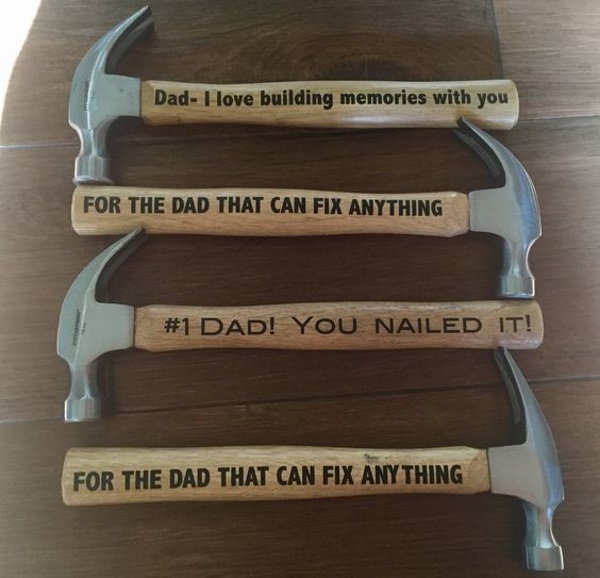 DIY Plaster Footprints Father's Day gift great artwork – kids feet or one of each of our feet. Colored sand?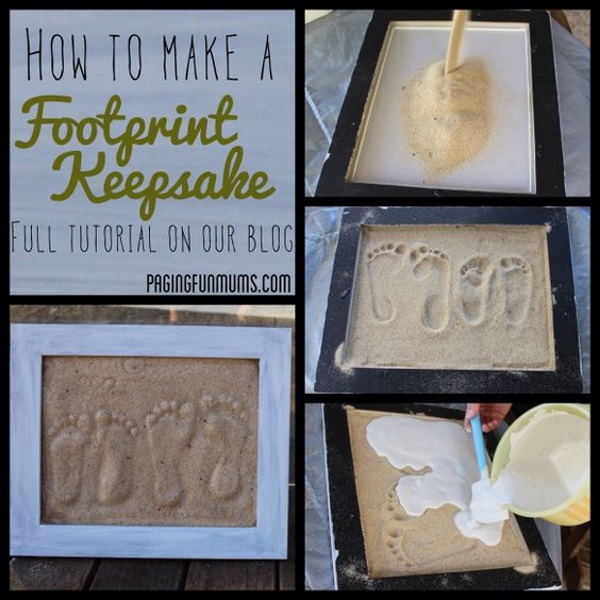 My Daddy is My Hero wall frame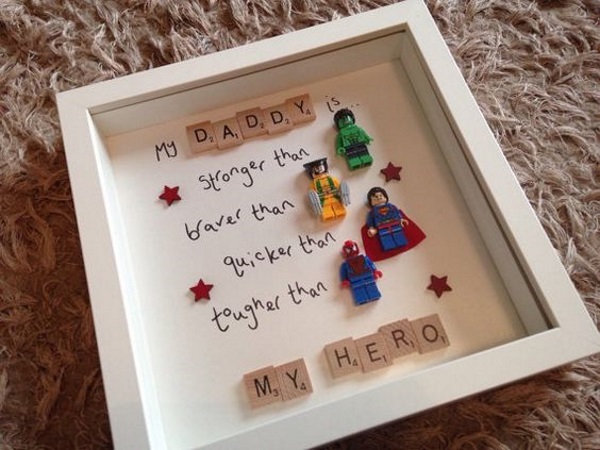 Go find your old scrabble tiles and decorate for a DIY Father's day picture frame.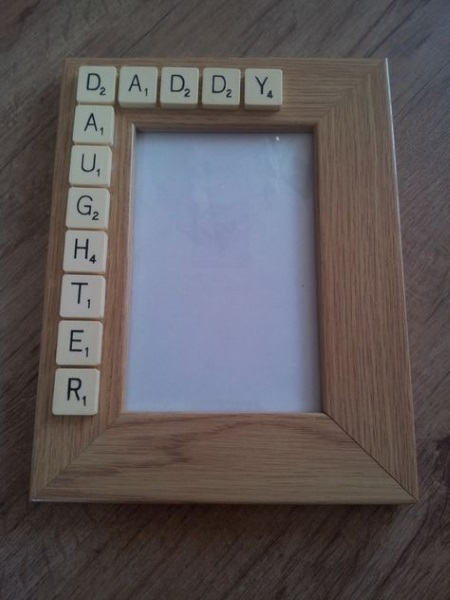 Make Fathers Day special this year by making your very own handmade gift – you can even get the children in to help out.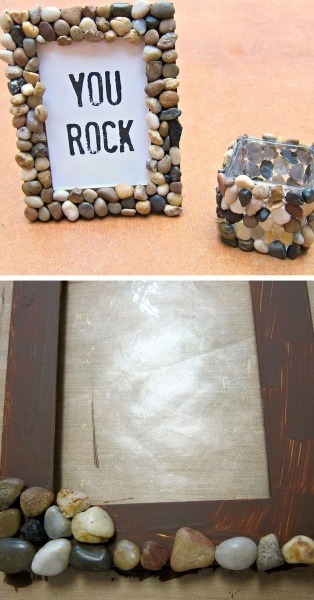 A huge D "Daddy" initial with hand prints and a nice father's day message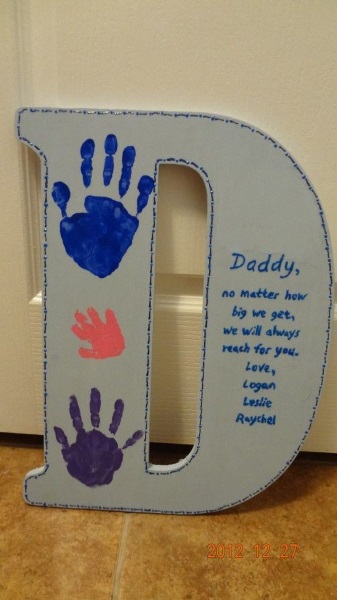 Memory blocks or one that says DAD. Have blocks that have only pictures of thing s/people
Daddy is the king of the grill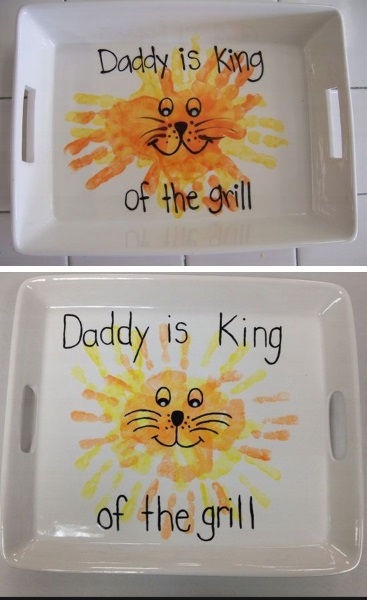 Father's day gifts that you can make yourself, a bookmark of the kid's photos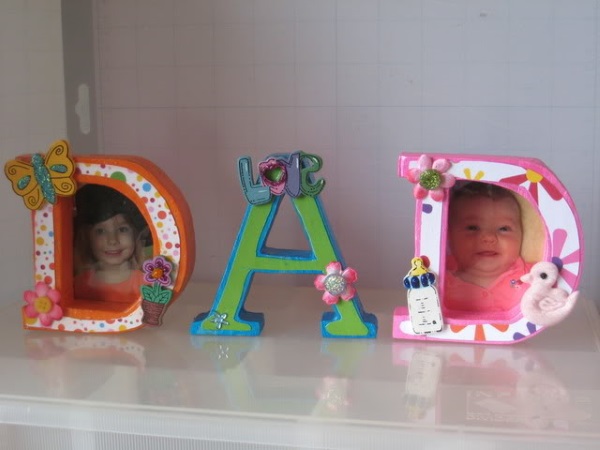 This is awesome for new dads. A photo book of the baby <3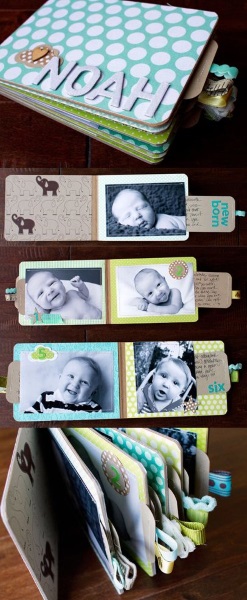 Amazing Father's Day gift from our preschoolers.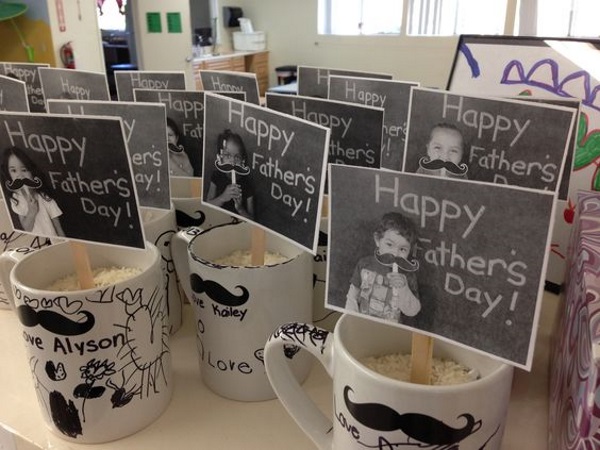 Father's Day lottery ticket bouquet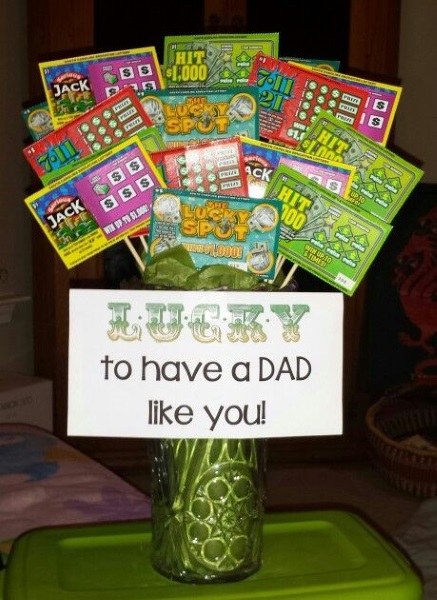 Superhero Father's Day Gift Idea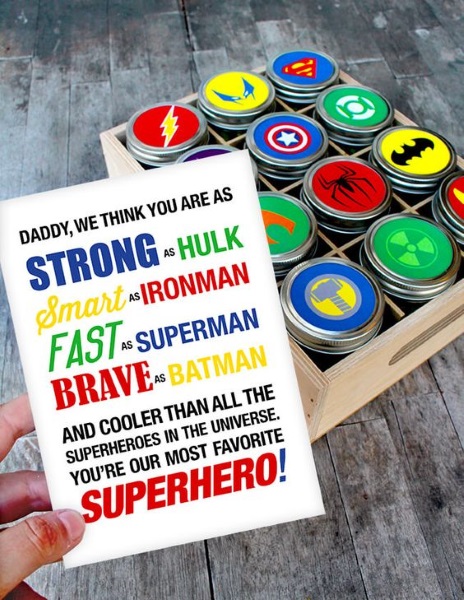 Need a super quick & simple DIY Fathers Day gift? Popcorn in a cup!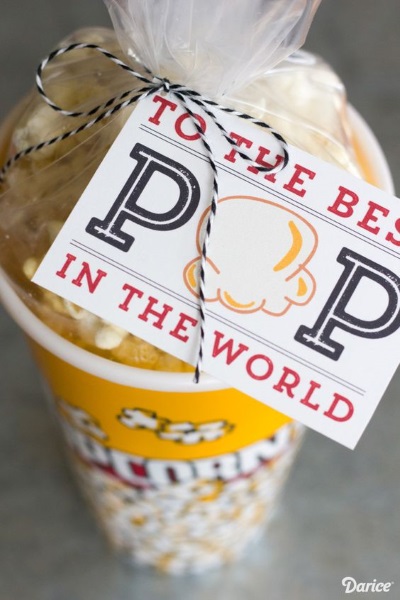 Candy Beer Gift Idea for Father's Day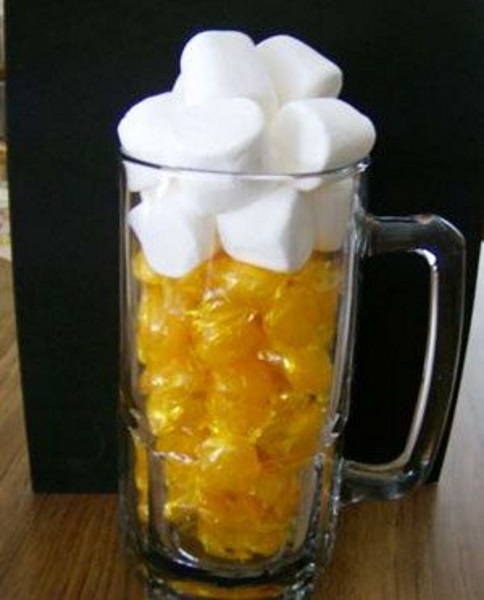 Have your kids make this m&m candy bow tie father's day card! You can write "love your little peanut" or "you're a tie-riffic dad!"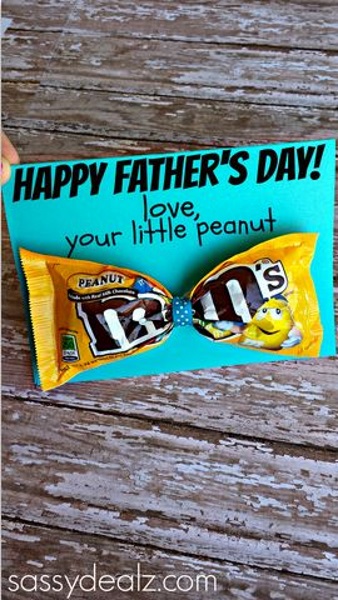 DIY father's day craft or you could personalize for any birthday or holiday!! Love this idea!!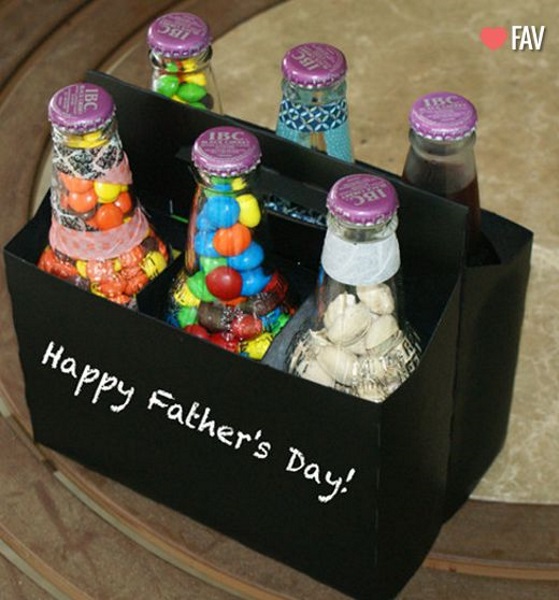 Bow-tie Treats for Father's Day – take a bag of M Candy, pinch in the middle and secure with a rubber-band and add a cute bow-tie label.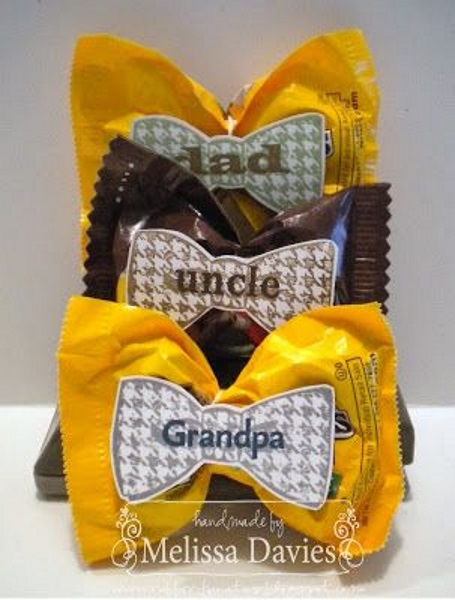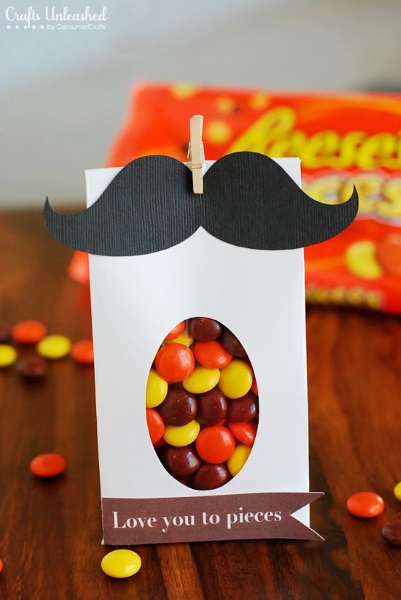 Fathers Day "Tie" Treat! Very cute idea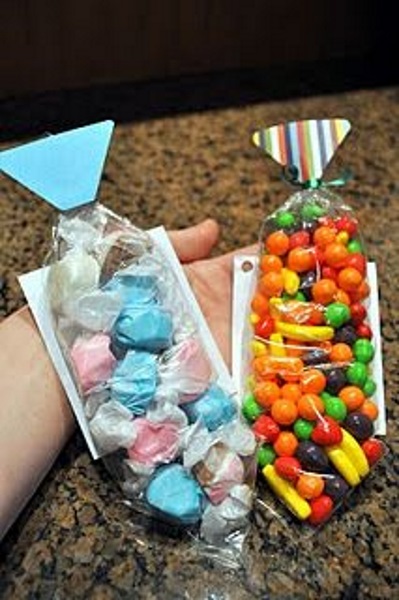 Fathers Day Gift: Daddys Stache Candy Jar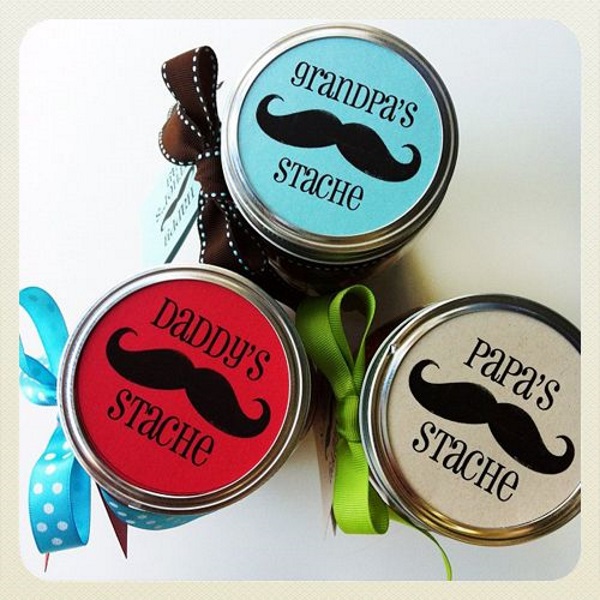 Fathers Day Gift Ideas For the Kids to Give to Dad-Super Simple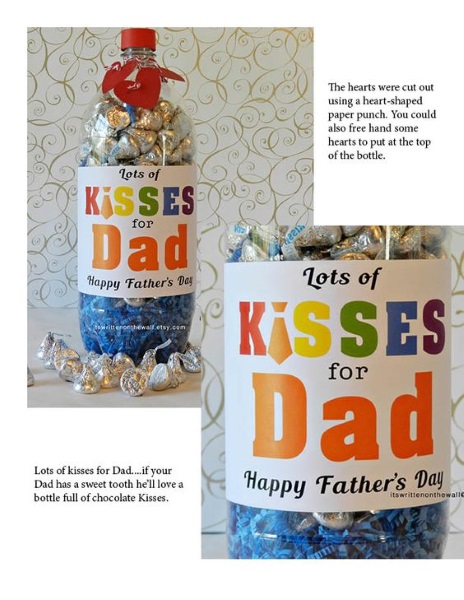 Father's Day DIY Gift Bag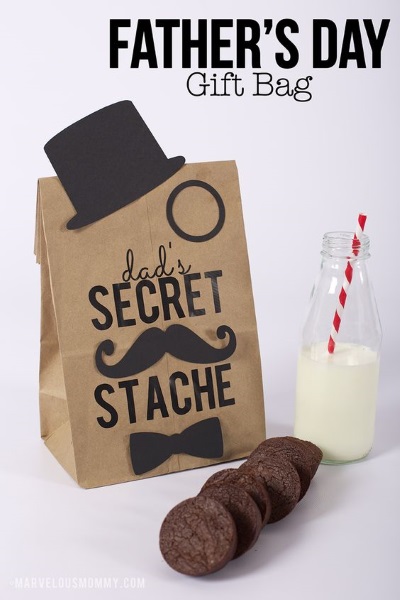 Best DIY Father's Day Gift Ideas | Dad's Stache in a Jar Idea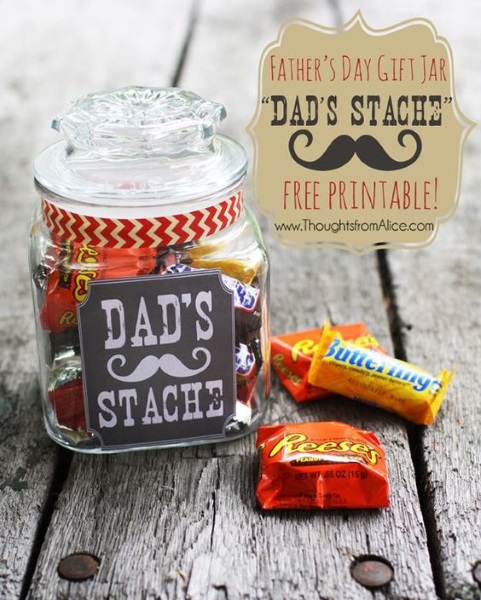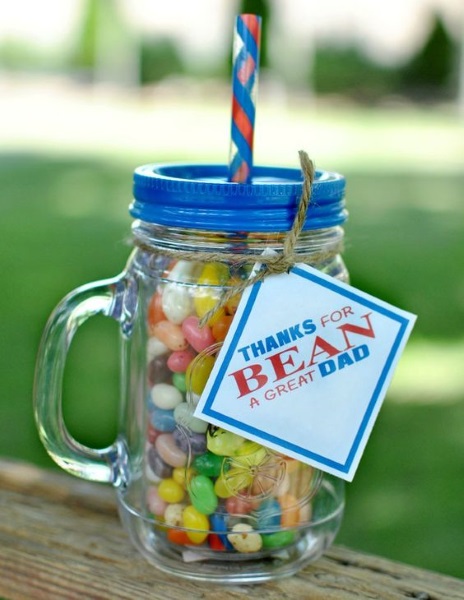 Dad's Toolbox Free Printable – create your own personalized toolbox for Dad this Father's Day!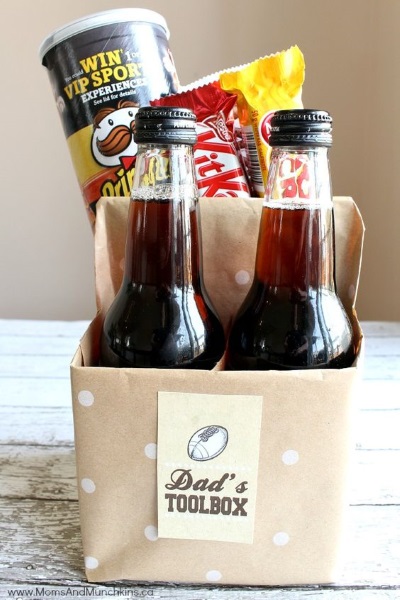 Beer bouquets for Father's Day! Or any gift for a man.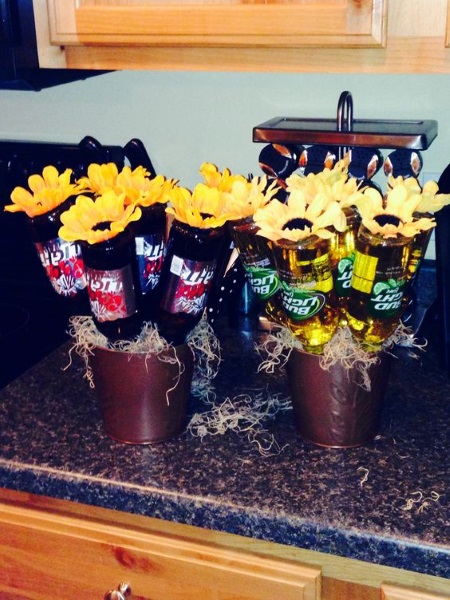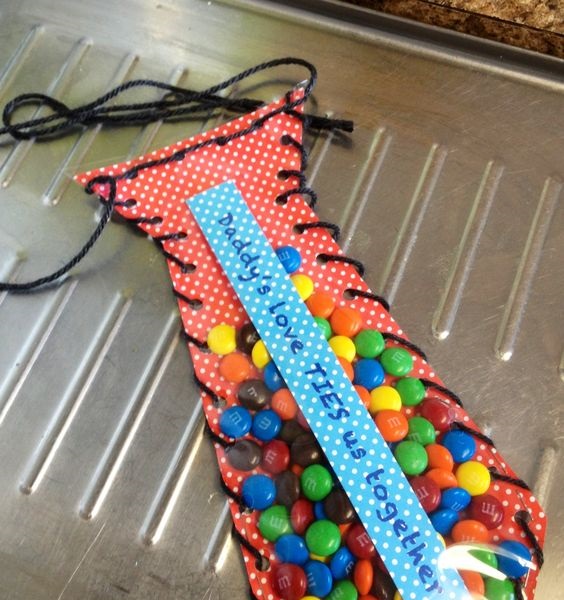 Children would consider their own dads as their model, hero, teacher and buddy. We look up to dads for the things they've sacrificed and done for the family's sake. I will always be thankful for the presence of my Papang. We may not be living in a luxurious life but I would have to say our basic needs are fulfilled. Nothing could compare to the teaching of values and close family ties. That would always make me proud that "I am my father's child".
To all the father's out there, you are forever treasured by your children and wife. You, to them are everything! Advance Happy Father's Day 😉