When you tires are partly torn out or are not useful for transportation anymore, what do you usually do? Throw them in the junk yard? Leave them in as your landfill? Amazingly, there are lots of DIY tire projects homemade that could be very helpful at home. You just -use to recycle them, re-purpose them to something you may have never imagine to do. Recycling ideas are not just cost saving but also pleasurable knowing you've save some trash and turned them into masterpiece. It's like giving a new life to old throw-able things and little do we know any interesting and creative ideas can be possible done with these stuffs. Are you ready to be impressed with these DIY Recycled Tire Projects? You should be, because they will sure beautify your homes!
For some, recycling may seem messy and sounds cheap, yes it's cheap but I'd have to say it's a compliment. With tire projects, one useful material would be different paint colors. To make indoor or outdoor DIY tire crafts and ideas, fancy paints and design ideas will make them inviting and lovely. It's a good thing tire ideas are not just limited for stuffs that are useful for adults but also for the kids. They are also perfect decorations for the garden and more. Check it out!
Check out our
DIY Chic Storage Ottoman Project – This could be a nice gift for mothers!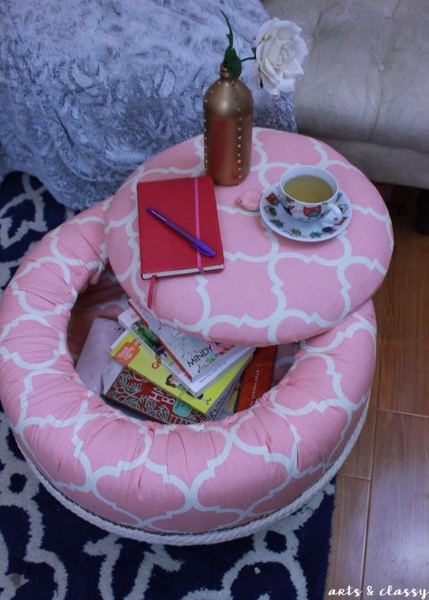 DIY Tire Seating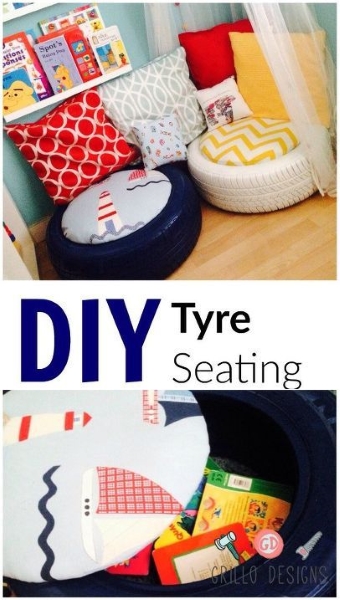 Reuse old tire and turn it into a living room set!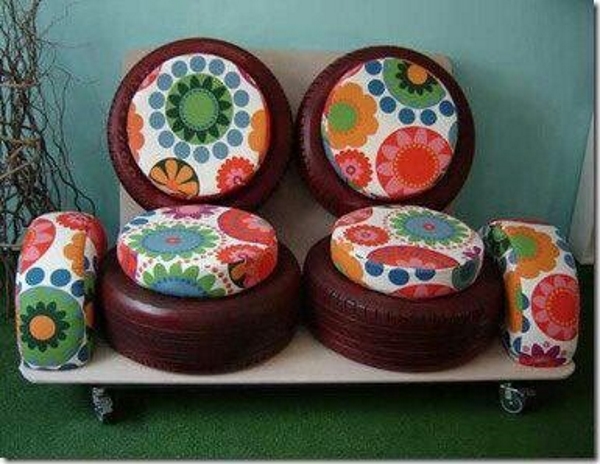 Use spray paint and a pillow to turn an old tire into a cute dog bed.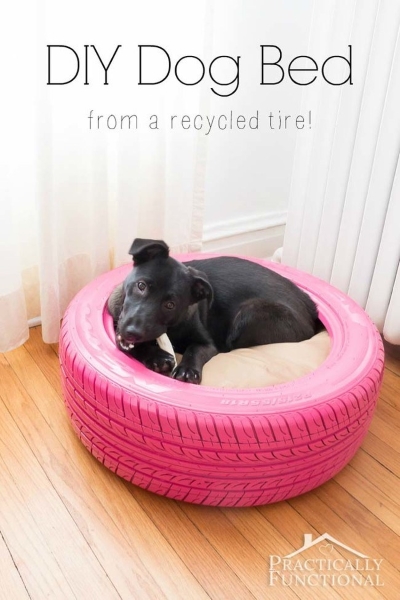 diy toy shelves from a used tire, put tiny toy cars into this rack!
Book rack made of tires and many more ideas for recycling old TIRES! Very creative!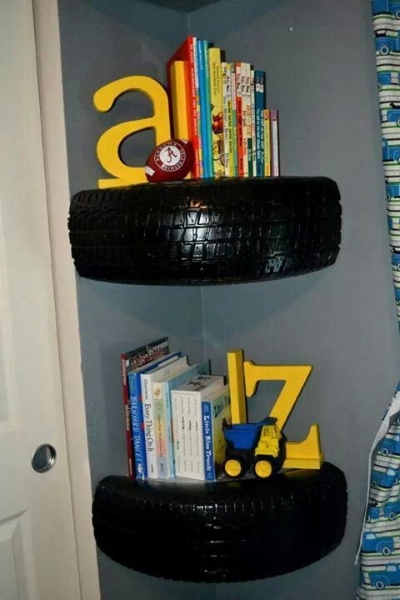 Outdoor DIY Tire Projects
Not only do tires make great DIY ideas, but recycling them does good by our planet. If you're living in a uphill, turn it into ladders or steps.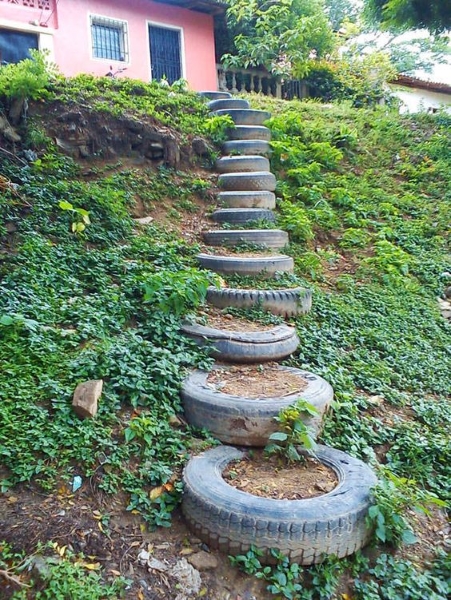 DIY Tire Chairs and Table Projects
You might also like to check out our do it yourself gardening ideas collection.
DIY rope ottomans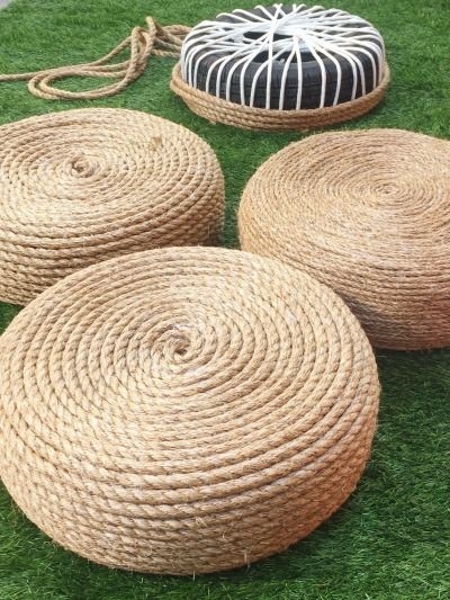 Turn a tire into a creative homemade garden seat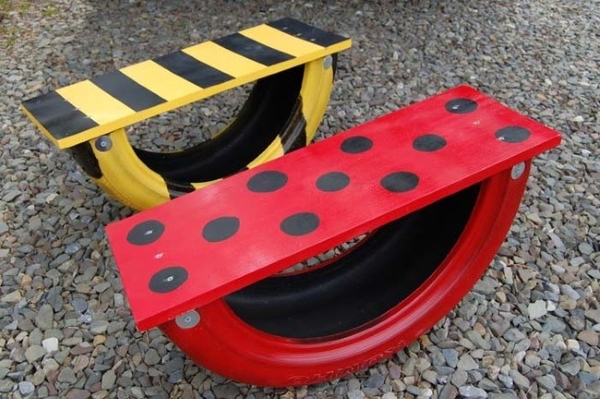 Turn old tires into colorful chairs, weave colorful rope to make the seats.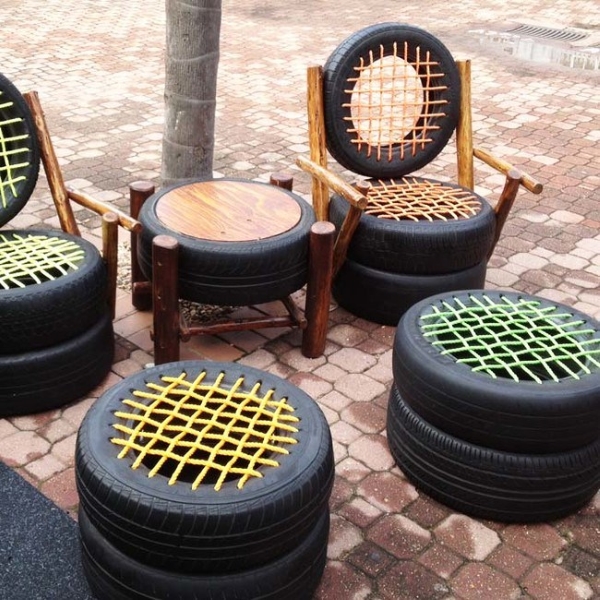 For an entertaining place in the yard.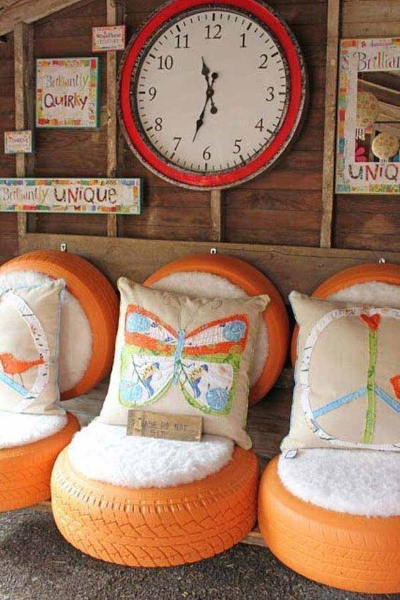 If you're planning for a resto or mini cafe with very minimal indoor space but with wide ground, well you found a jackpot! Grab it and create outdoor dining cafe. Very cute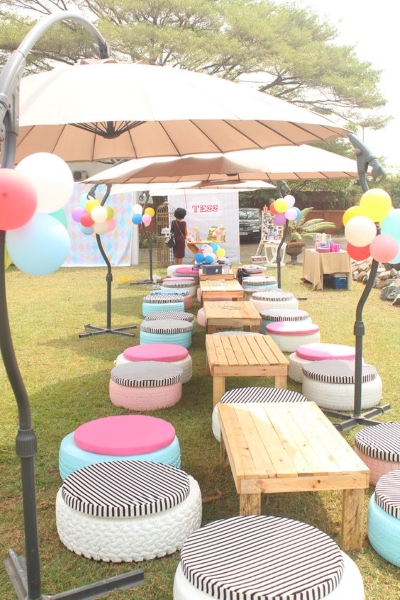 more tire chair ideas
Great Chair From Old Tires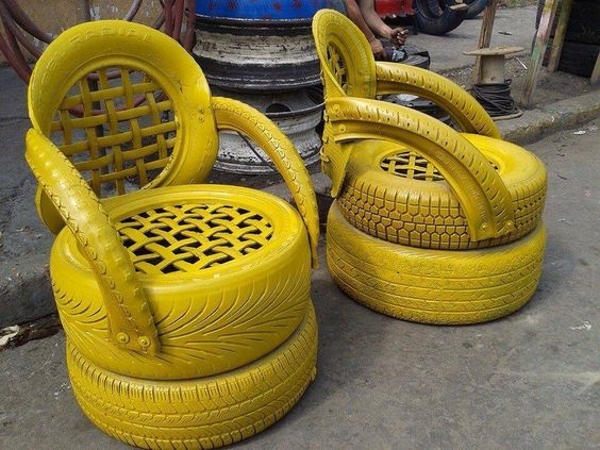 If you want to add some planters to your garden then you don't necessarily have to make a big expense for that. One of the best places to entertain your guests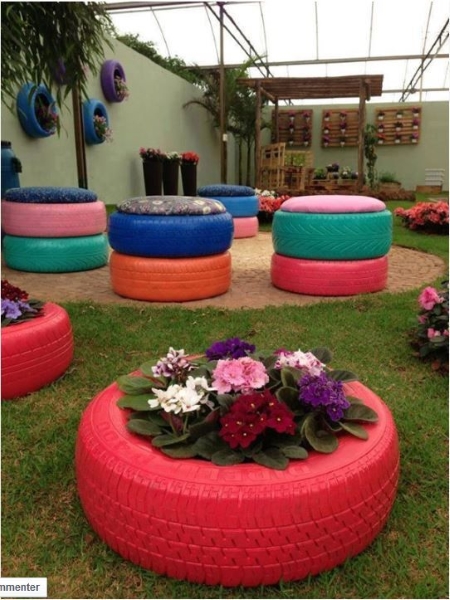 My beloved pink theme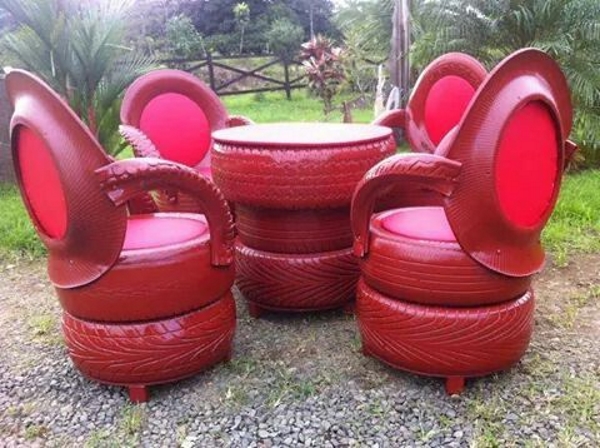 diy tire table, a creative Ways to Re-purpose Old Tires,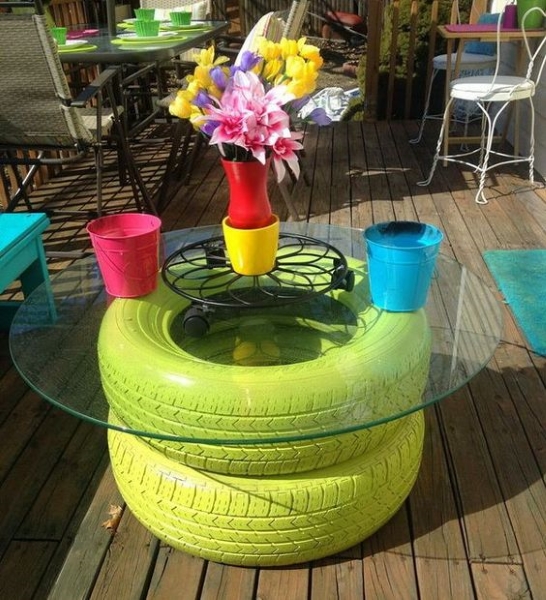 Turn an old tire into an umbrella rack by cutting some holes through it.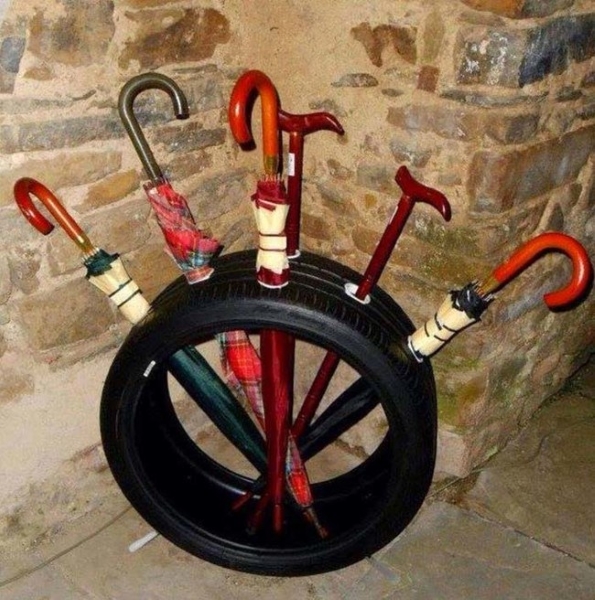 How good would one of these Wishing Well Planters look in your garden! You can make them from tires, wood or old bricks! Decorate it!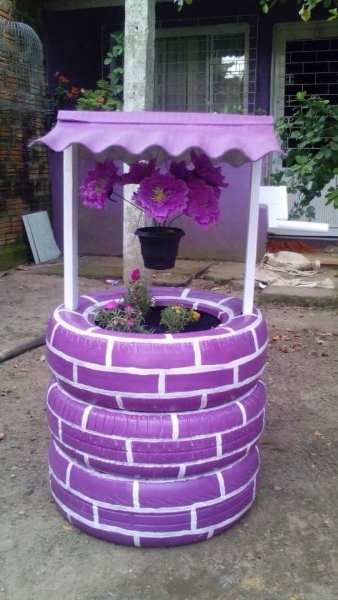 another wishing well!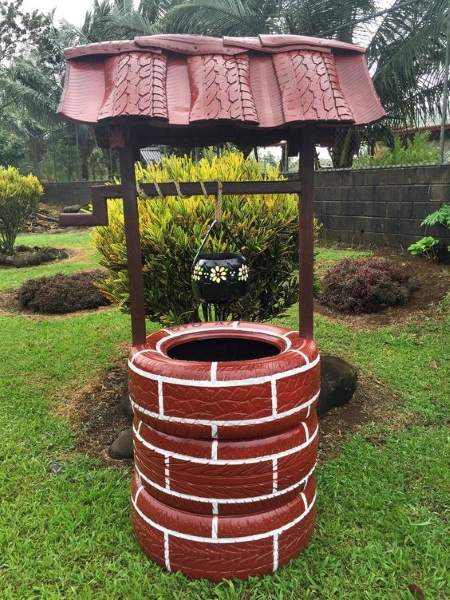 You can transform your old tires into useful objects, that would make your garden even more attractive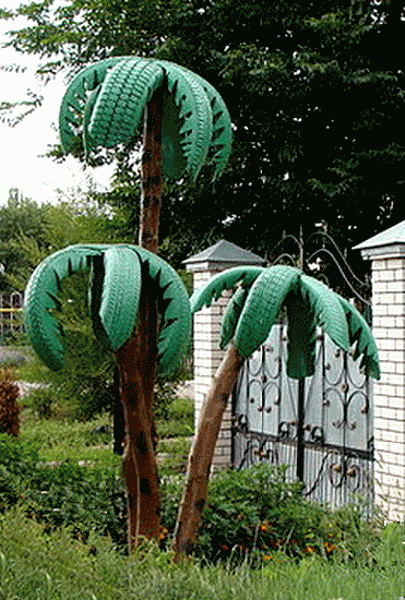 Does anyone have any old tires? I think I need one of these, only I'll make mine purple and have purple wave petunias coming out of the top for hair!!! No wait, I want not of each… I need 6 tires please!!!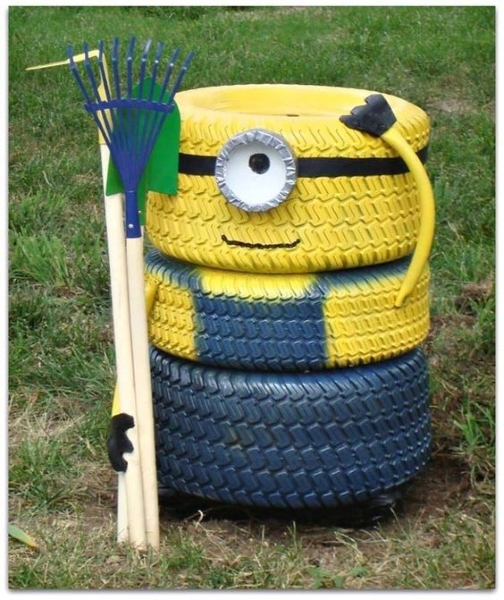 Add some beauty to your garden by following these simple DIY ideas.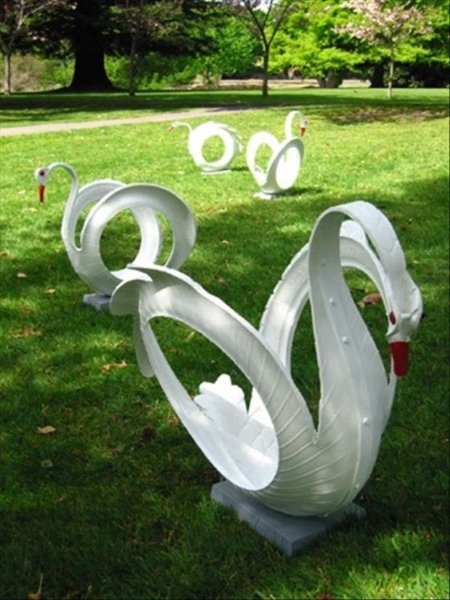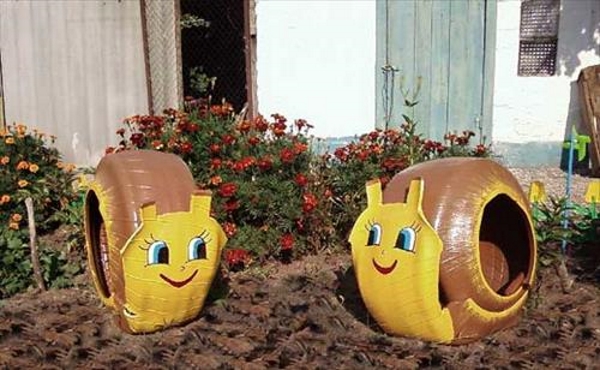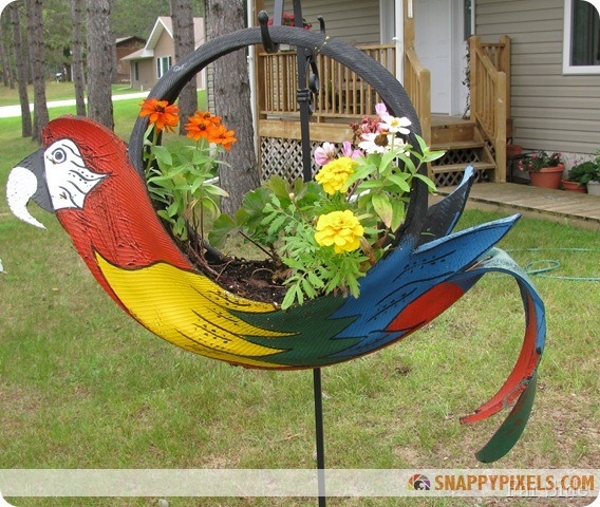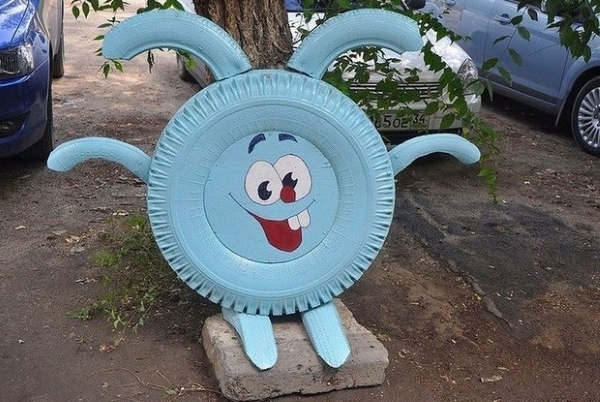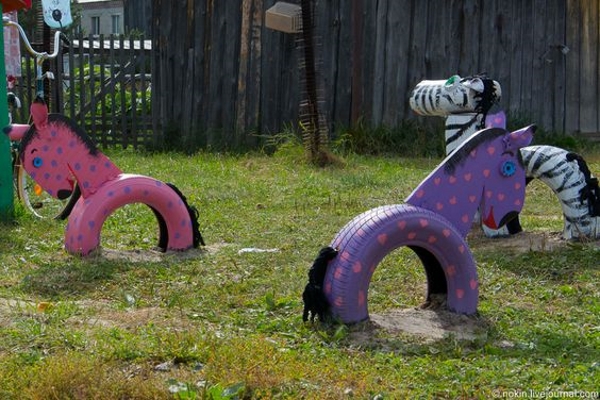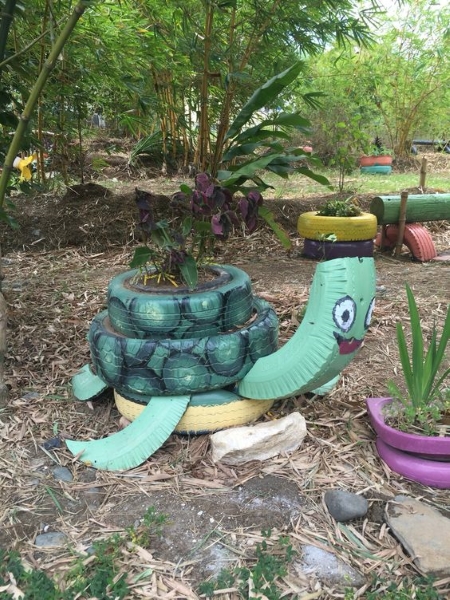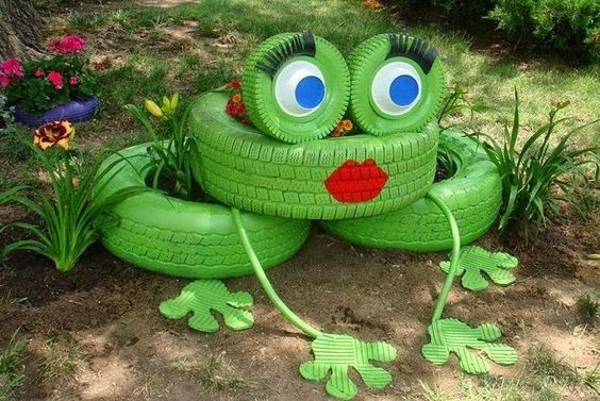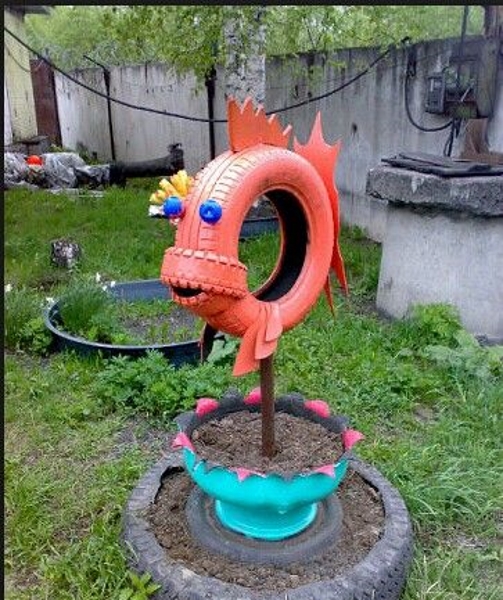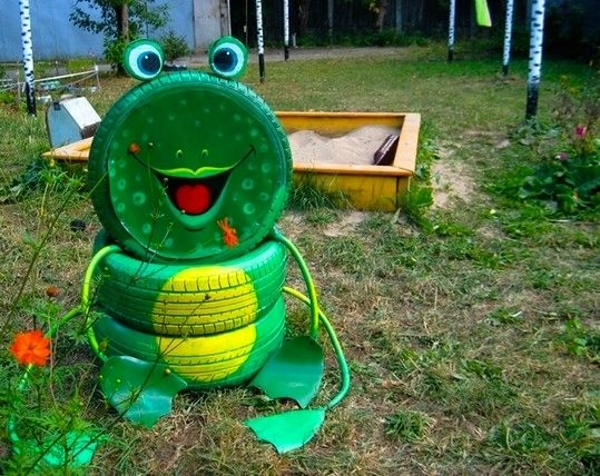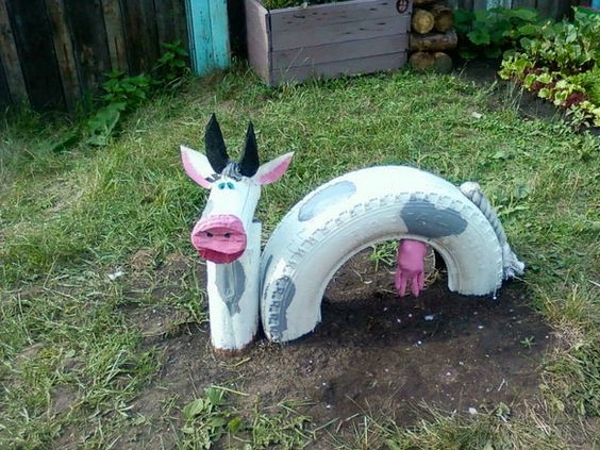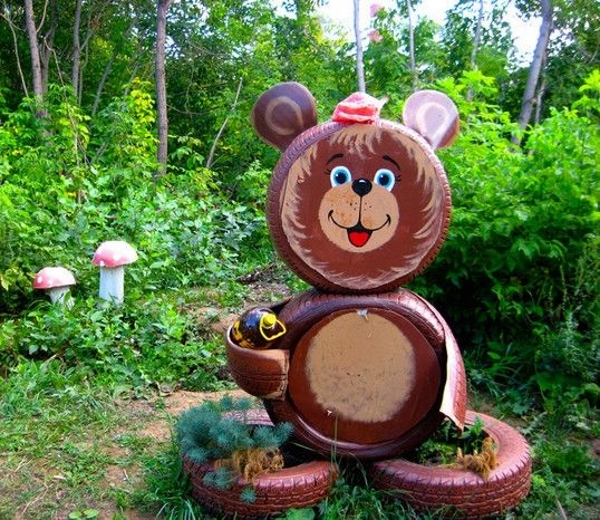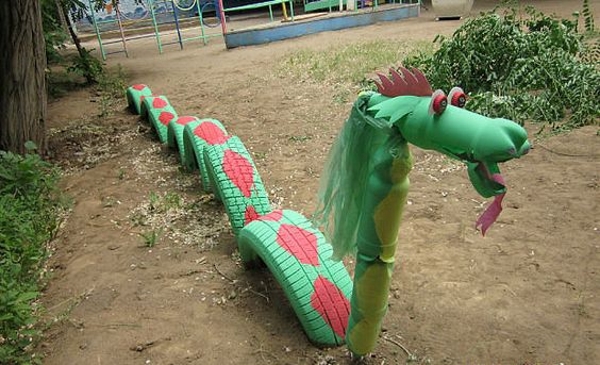 Ladybug tire projects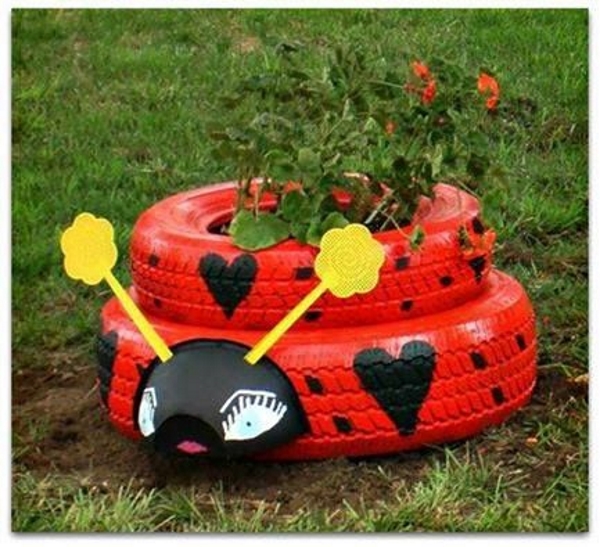 How to turn the old tires into these cute snowmen ? This is a nice green idea and great for Christmas decoration .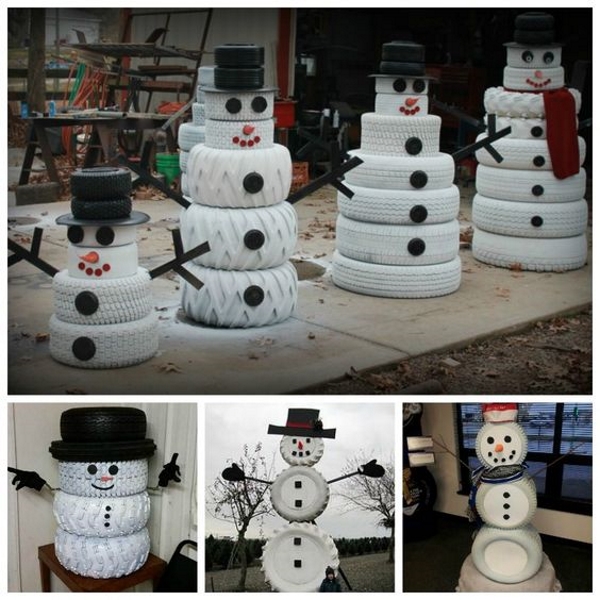 DIY TREES & SNOWMEN….made from Old Tires! This is such a fun idea…love it!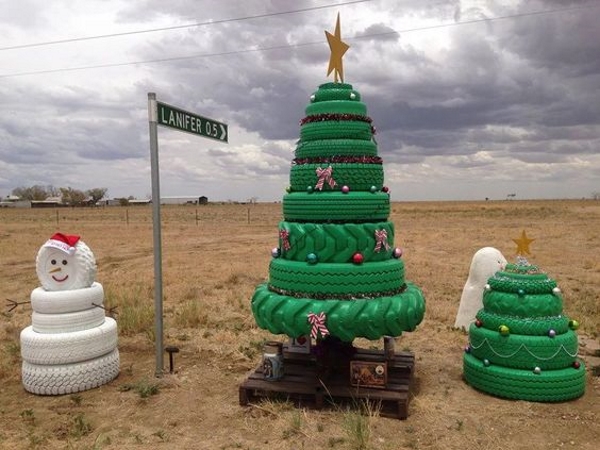 Have fun with some giant tea cups. You'll need spray paint and at least four old tires.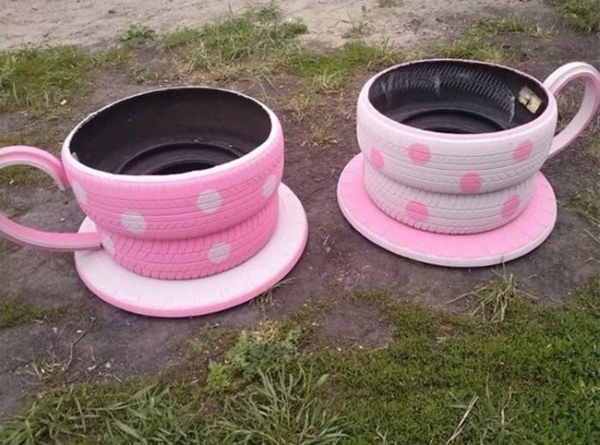 Recycled Tractor Tire Pond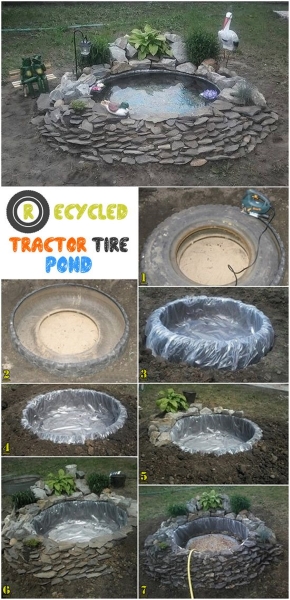 Use your old tire as a planter, you can hang it on your storage shed or even a tree.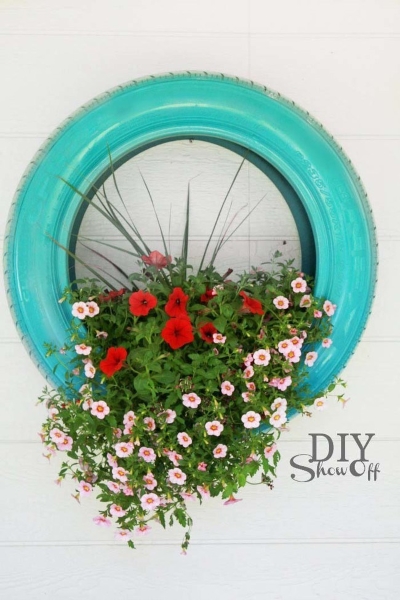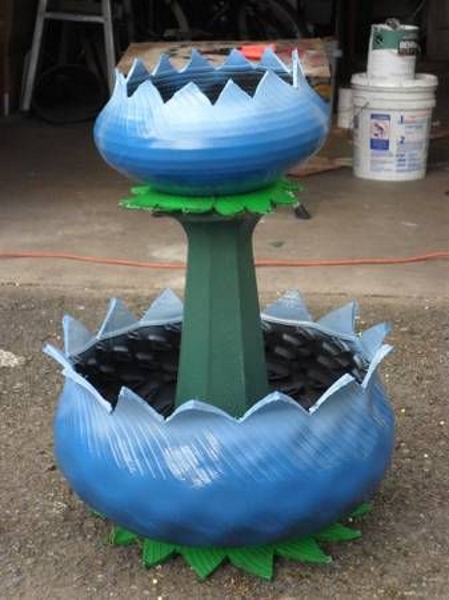 Make use of old tires in your garden without hurting the environment.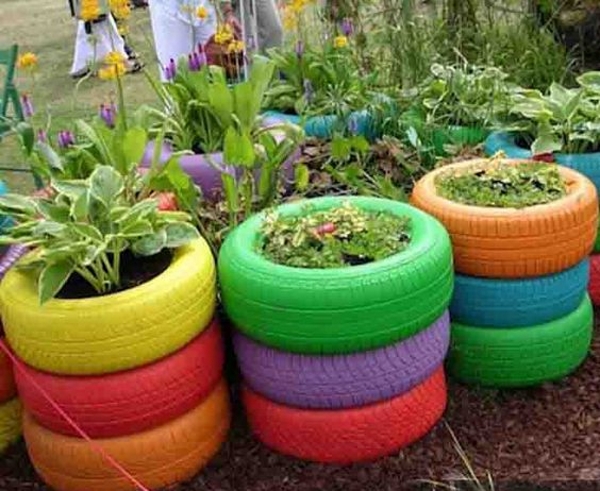 This planter is GORGEOUS!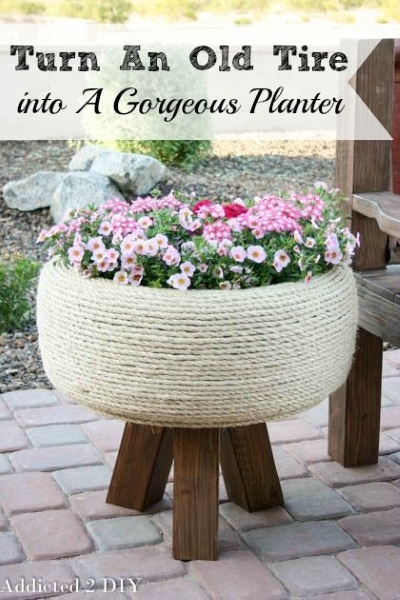 We have lots of old tires! This is tooo cute!!!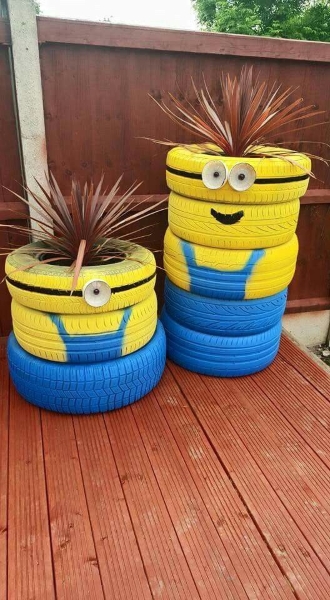 Tires are one of the most frequently replaced parts of a car. They make the contact with the road and they take the most daily abuse. With all the cars in use in the world, this leads to a massive .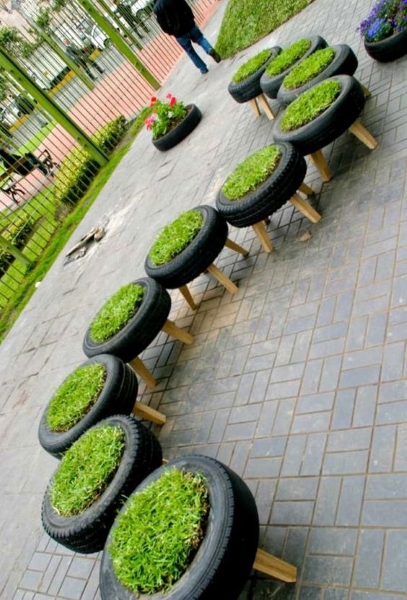 painted tires gardening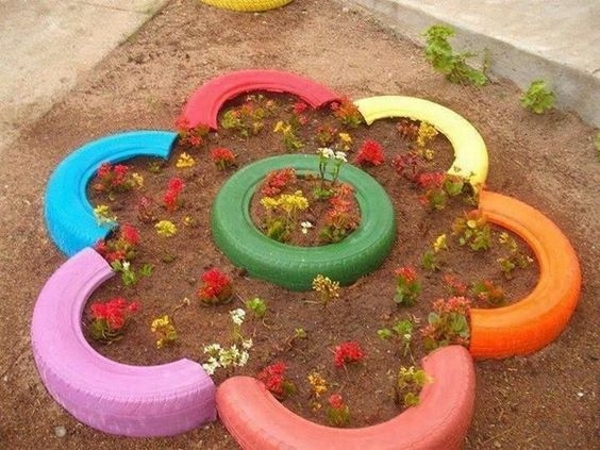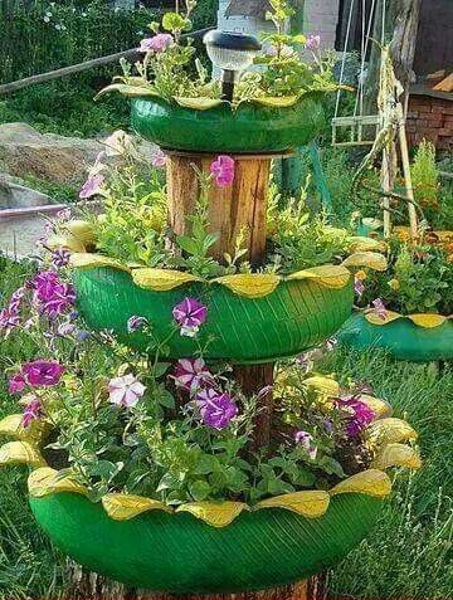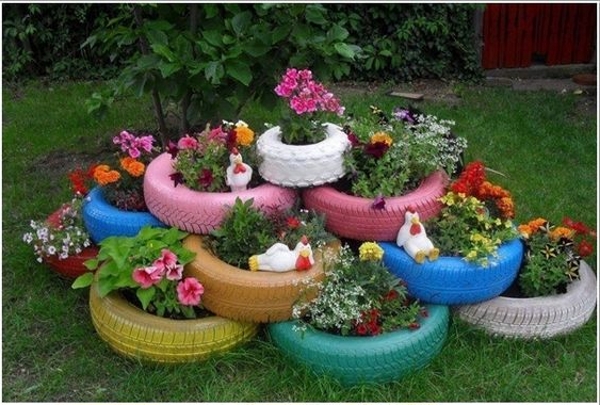 DIY Tire Crafts and Projects for the Kids
Do you have a spacious lot? You could actually create your own mini park using old tires. It's the safest thing to have your kids playing in your own yard right? Just of course, don't let them play unattended. Here are the awesome recycled tire playground
Build a unique sandbox by filling your tire with sand.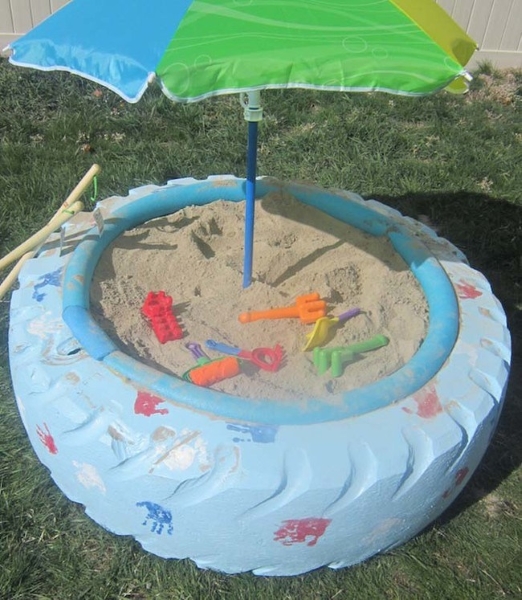 Build your kids their very own tire seesaw! diyprojects.ideas… This DIY project is a very great alternative to the usual, metal seesaws you can buy. A tire teeter totter is light and movable so that you can easily relocate it if you need to! It can also be customised to suit your child's personality. What's not to love? Do you know anyone who would love this idea, too? 🙂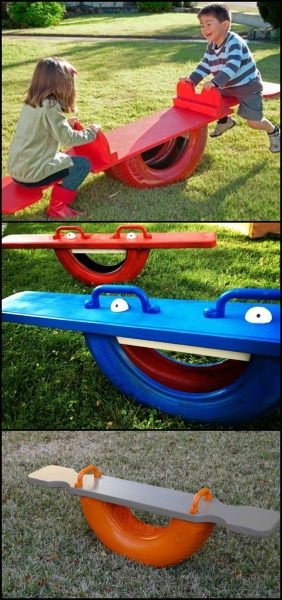 You could also make a tire ladder for a swing set, the kids will love it.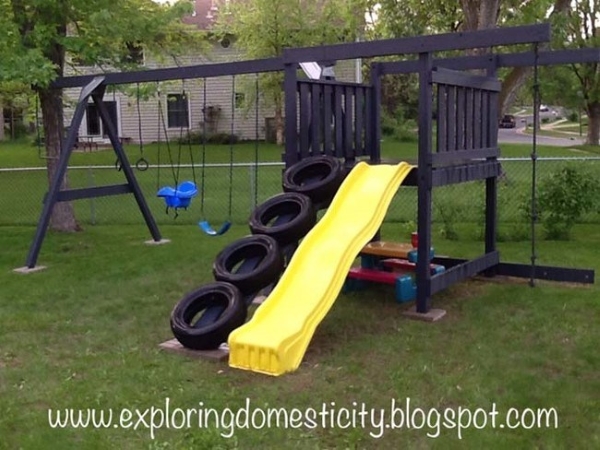 Geodesic Dome made from tires- little climbers would love this
Turn old tires into a tower kids can climb and have an adventure on.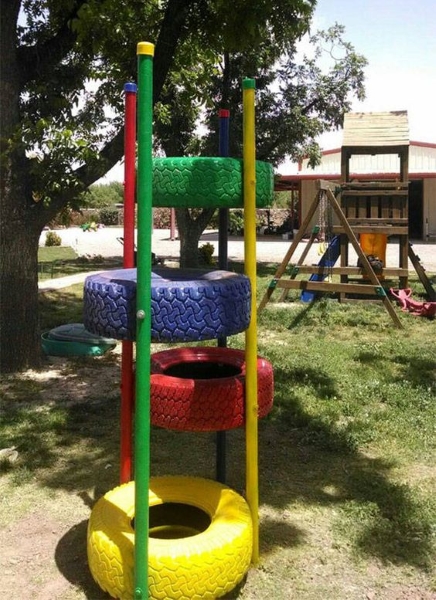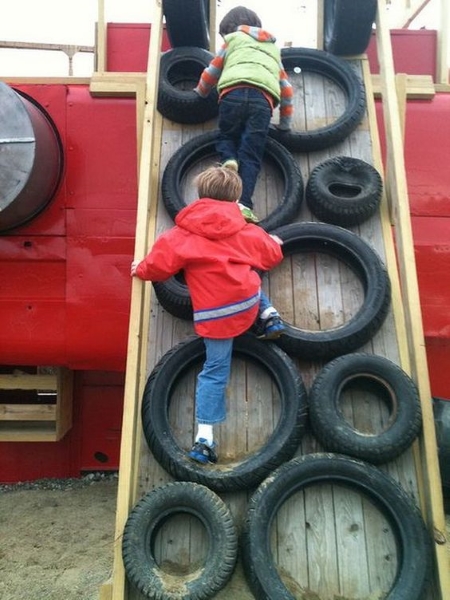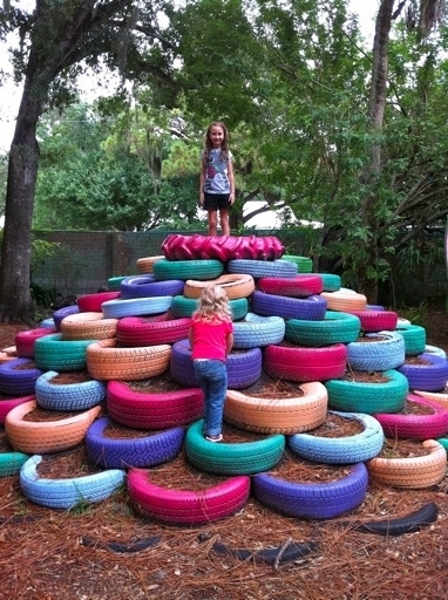 Playful Tire Swings. Fun after reclaiming those rubber tires after they are no longer useful on vehicles.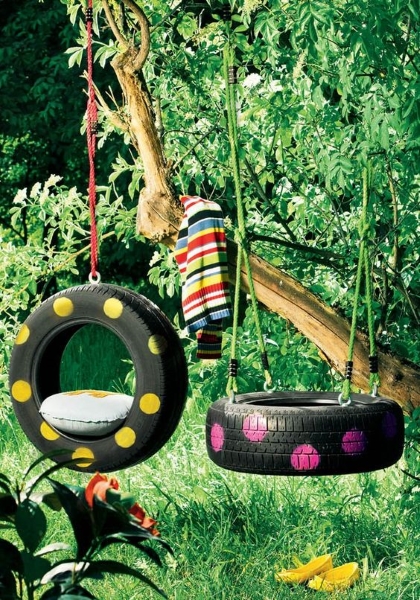 Make this Ladybug Ty(i)re Swing for the kids. It's a great recycle and we've included a Tyre See Saw too!
We've done the tire snowman last December 2015 at our office. It was funny that our male employees weren't interested decorating especially the drivers but seemed like the enjoyed the activity and had a really cute output. If you would ask me, my favorite would be the ladybug and bee tire swings and the minion planter. Very attractive not just for kids but for adults too. So what do you think? Could you gather some friend's and relatives' old tires and do something out of it? Try if yourself, do it yourself! Enjoy crafting and designing! Cheeeeeeeeeers!