Christmas is a festival of love, gift giving, reconciliation, charity, bright colors, glitters, carols and family gatherings rolled into one. I would really like to add one more feature, don't you notice it's actually a festival of lights too? Oh yes! Those shining, shimmering, splendid bright colorful lights. I personally love lights. I had lots of lighted stuffs since before and am still amused till not. I have this tiny mushroom that changes it's light to 7 colors. I had that square clock before that changes colors too. I had a heart that lights up when pushed. I had lighted shades. I have a Hello Kitty lamp, a dolphin lamp, a pen with light and just random little things that has lights. I am not sure why, but those tiny lights makes me happy especially when they're colorful.
DIY Christmas Lanterns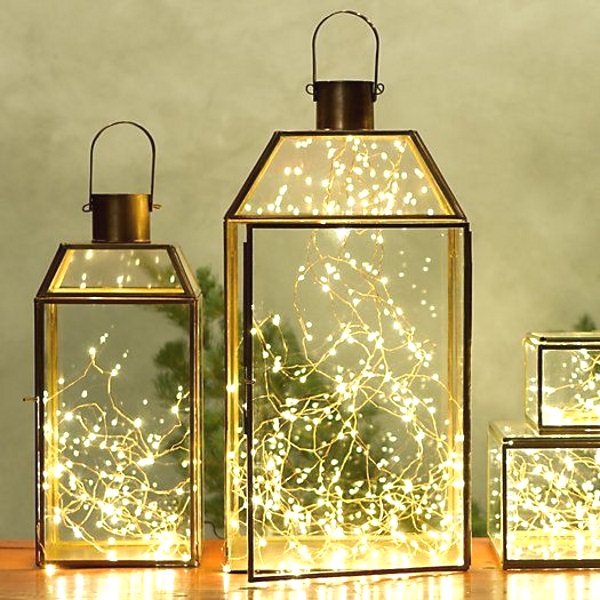 Make use of your defective lamps or lanterns by putting string lights inside.
That's one part of the Christmas season that I really look forward too. I'm glad my mother would set up lots of colorful string lights every December. When it get's a bit dark outside, we'd turn it on and enjoy how the lights dance on different patterns. For me, the wonderful lights are quite mood changing and relaxing to see. It gives us the ambiance to ponder on memories and happy things. To realize that the holiday is actually bright and radiant, something to be thankful for.
Well, I wanted to try one lighting craft this year. I was looking for one photo I saw on Pinterest before. It's a lighted snowman with light only on his red nose. I couldn't find it anymore though I've search long enough. Instead I found some alternates. I'm entertained a lot and decided to saved them all in this collection. If you're someone who loves lights too, (well if not I'm sure your kids do!), here are the Best Indoor Christmas Lighting Ideas for us to try. Good this is I have also gathered the Best Outdoor Christmas Lighting Ideas in my other post. It'll be published in a little while. Let's be crafty and let's fill our home with creative Christmas light ideas. Come join me in my addiction!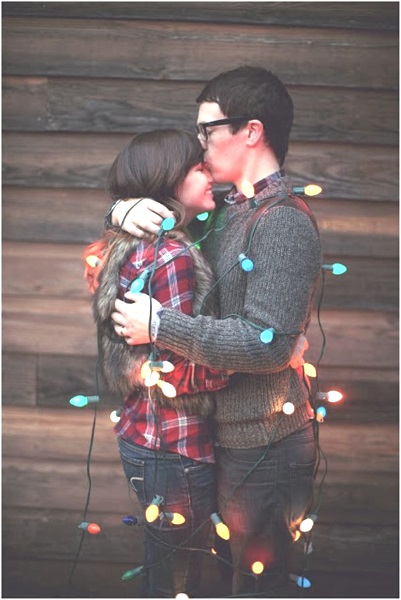 Blue Christmas ladder Decorations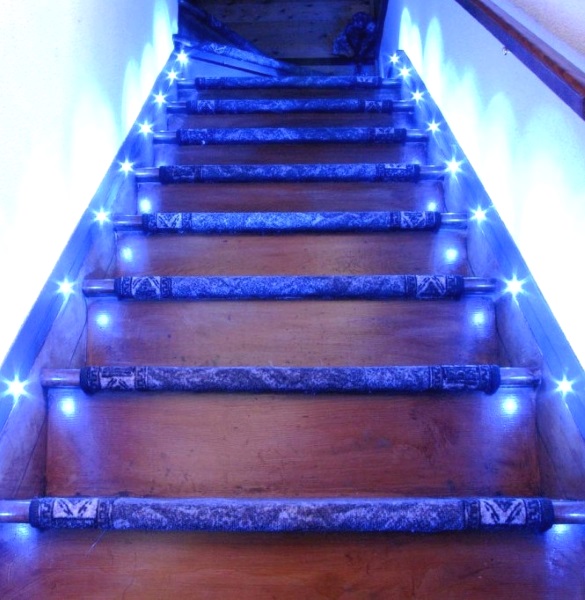 Lots of lights on your stands. Awesome!
Grinch Christmas Door decoration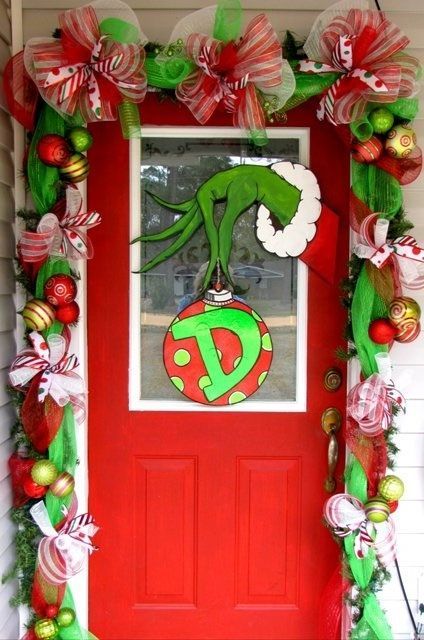 Rustic Christmas Holder
For those who really like lighting candles, especially those who have collections of scented ones you can try decorating your candle holder to associated it with Christmas. A rustic decoration is close to the barn where Jesus was born.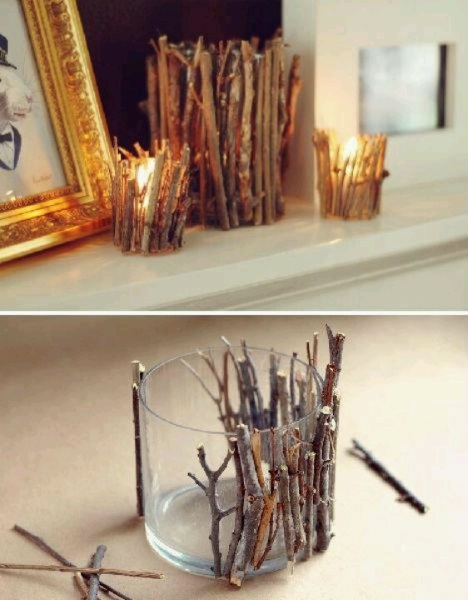 Basic Christmas Lights on Jars
Let's start of with what's available already. I know we have lots of empty jars at home.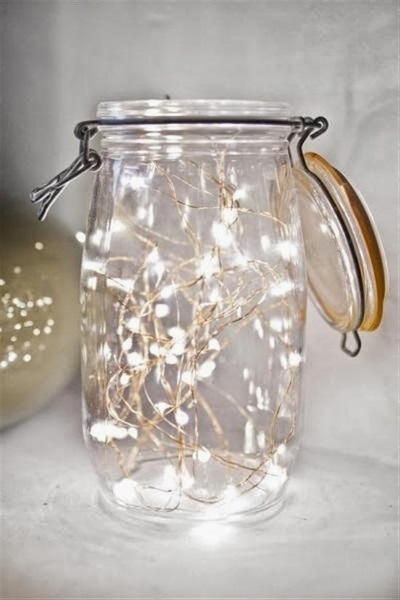 The sample below shows a jar wrapped with a music sheet. You can also try a gift wrapper instead.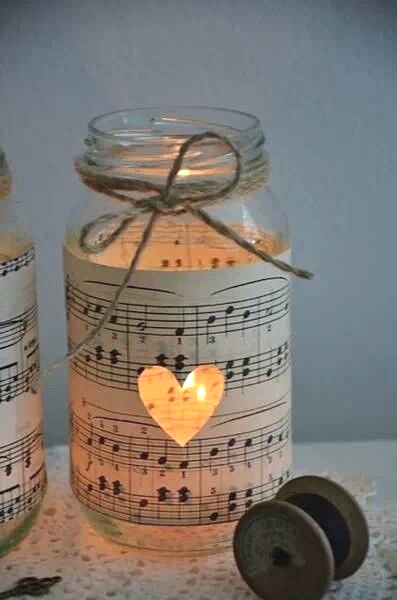 image source
This one's for sale, but if you have nice shaped glass containers you might as well try painting to have a similar Christmas light decor as the two below.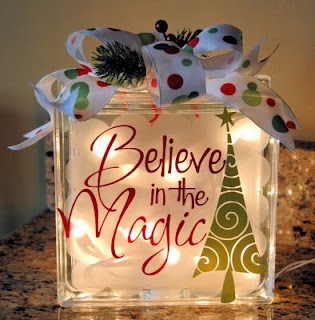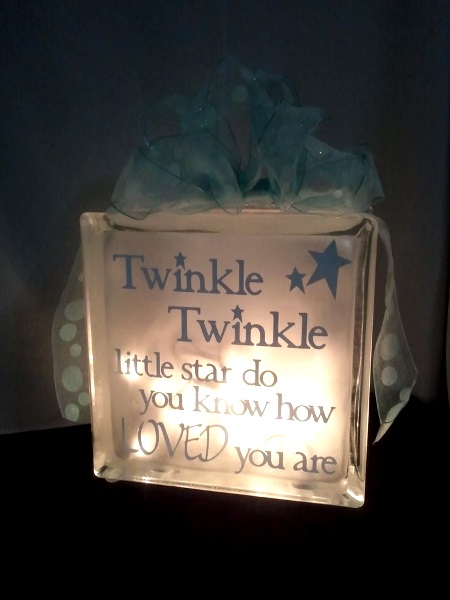 image source
Transparent Cloche, Jars or Tall glasses Christmas Light Decors
Fill them with ornaments, lights, flowers, twigs or whatever you find pretty. If you have more materials like ribbons and tiny balls, tie around it. Lovely samples below.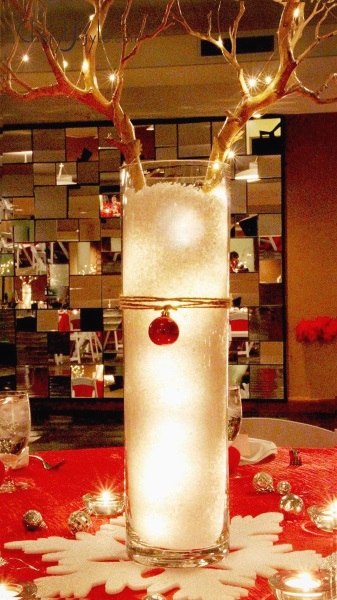 Here's one cloche with Christmas string lights inside.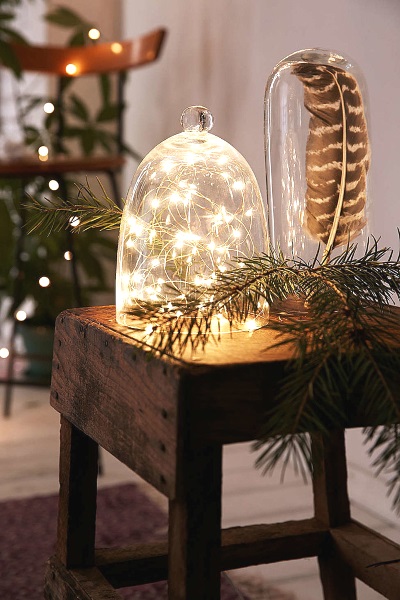 One is enough, but to see all seven below. Geez, I'm so de-LIGHTED!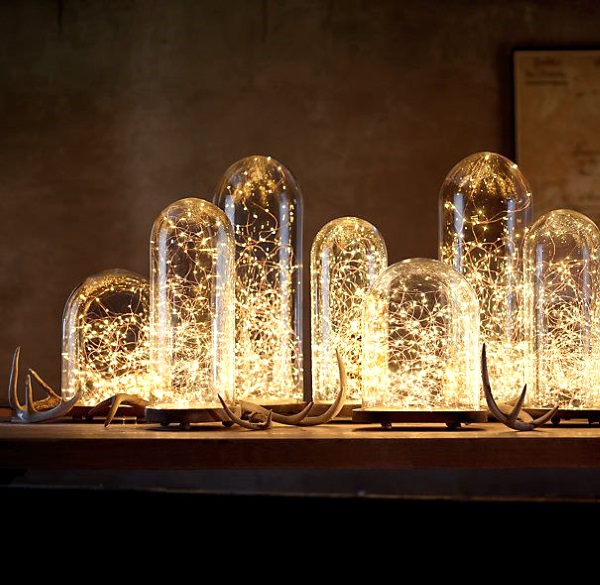 These Snowman Christmas Lights are too cute to ignore.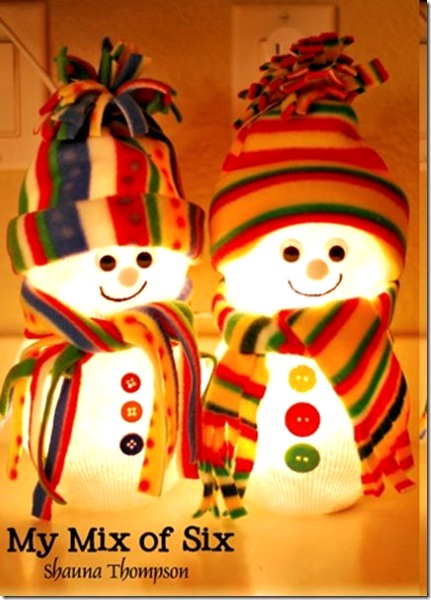 image source
Bottle Christmas Lighting Ideas
There are countless lighting ideas using bottles. Either you paint it, you put on Christmas greetings, you just fill it with string lights, hang pine corns or ribbons around, draw faces of Santa,Snowman and Rudolph but whatever you wish to try, hope you do it well. With this light decoration idea, you only have to be very extra carefully especially if you have kids around. If you plan to have any of these, make sure you put double side tapes at the bottom of the bottles. Also, remind your kids not to touch them. Place them on secured areas.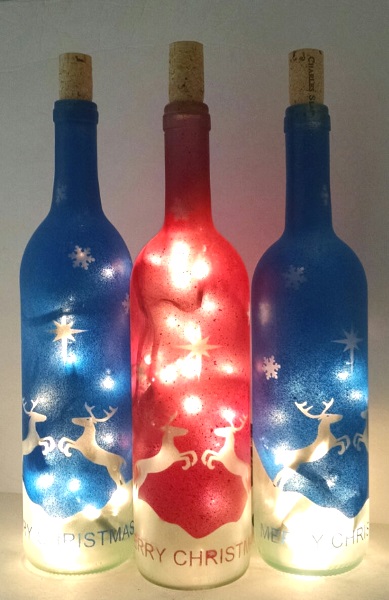 image source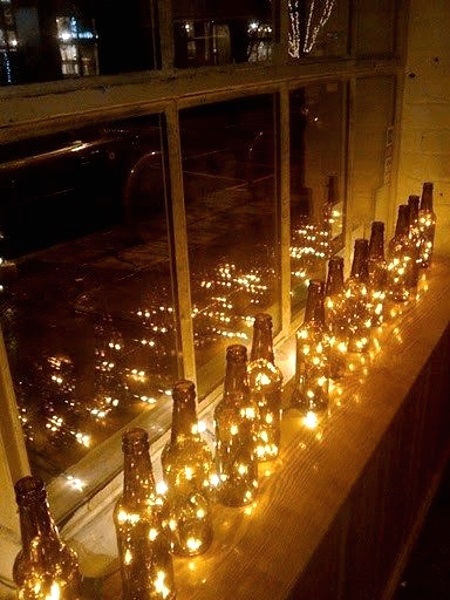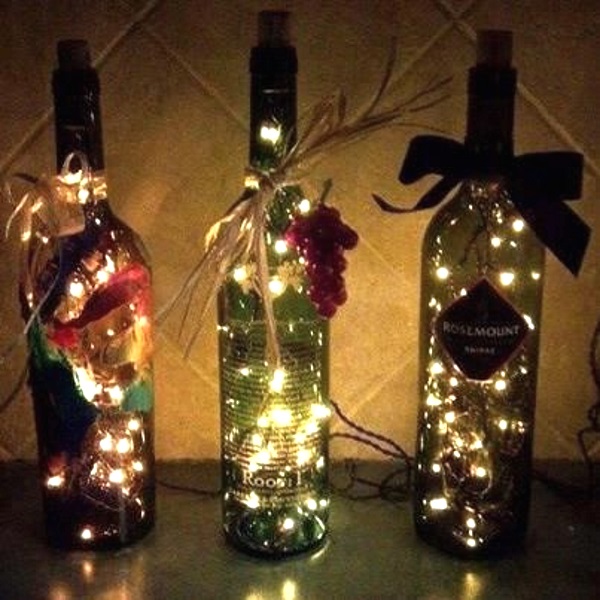 image source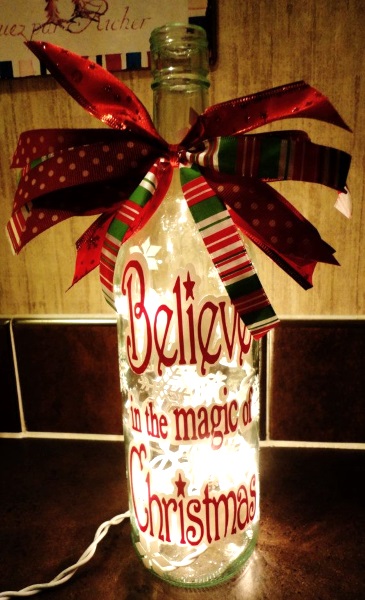 DIY Easy Christmas Light Idea
This idea is like the disco lights, only that the lights are stable. But still, it looks good. If not string lights, led candles are also best for this idea. I'd not suggest candles.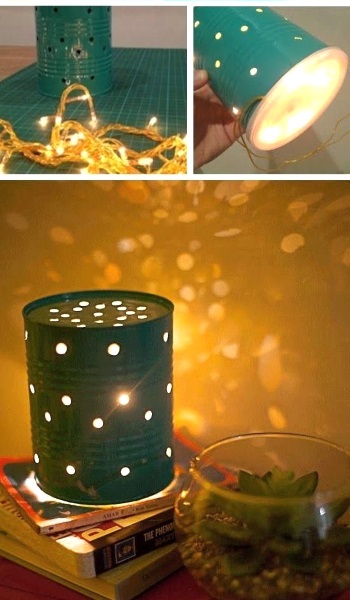 Instead of the can, these are paper Christmas trees. Good for table decorations.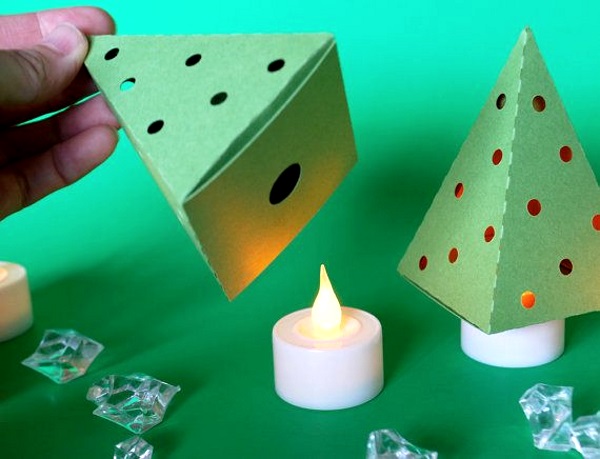 image source
White Christmas Tree Light decoration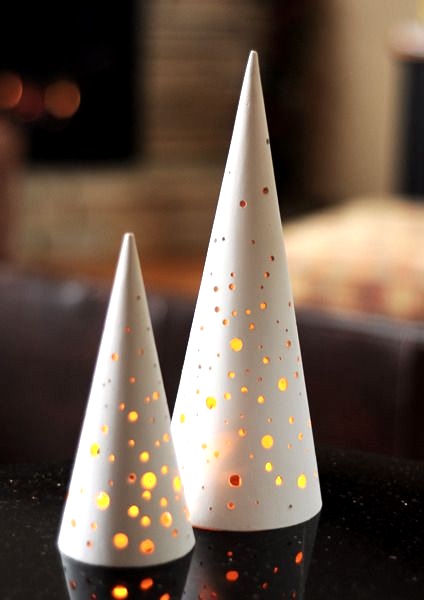 These are large Christmas Light Decor ideas. I'd like it best if the lights were colorful instead of white.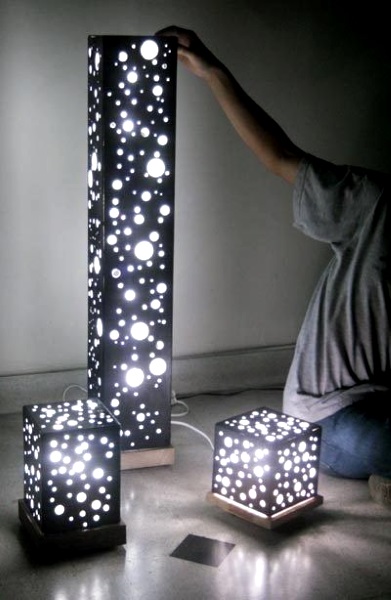 Corner Christmas Lighting Ideas
The first one is a tall painting of Frosty the snowman with lights behind it. Those dots looked like stars, better if the background was black instead of blue.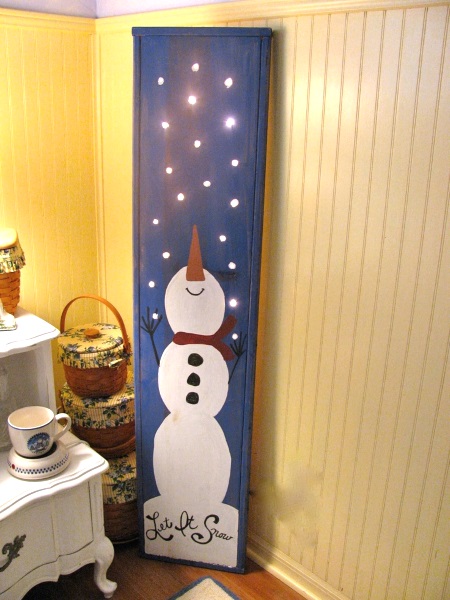 Get some long branches or twigs. Put it on a container. Fill the container with ornaments and add lights to the twigs. Very cute corner decor.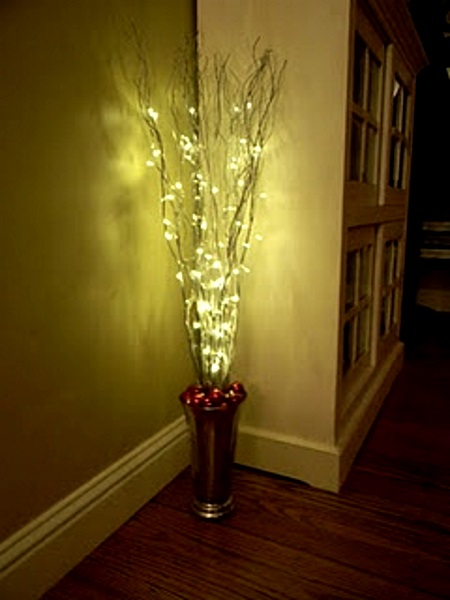 If you can't find twigs, put the string lights under the ornaments instead. Still possible!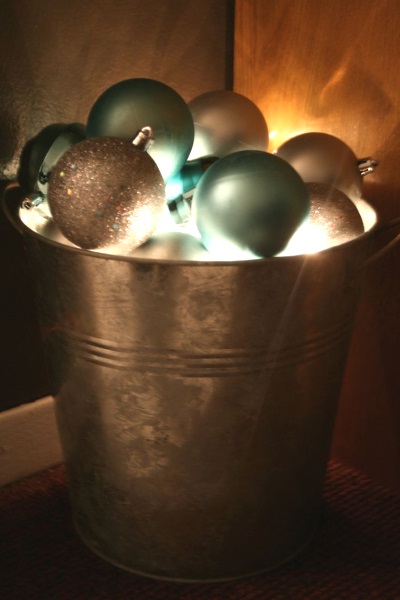 image source
Box Christmas Light Decoration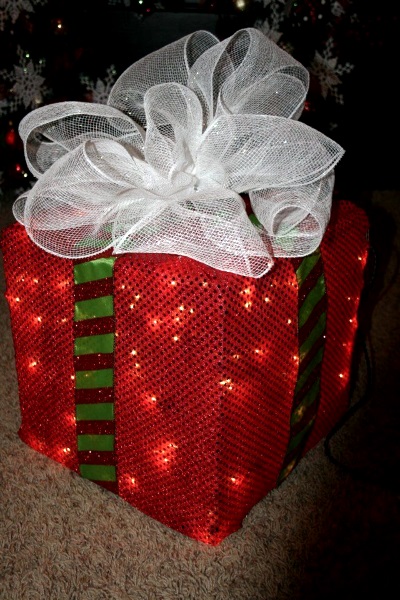 Christmas Portrait or Christmas Frames with Lights
Paint your favorite Christmas quote or bible verse in a canvas. Put led or string lights behind the portrait.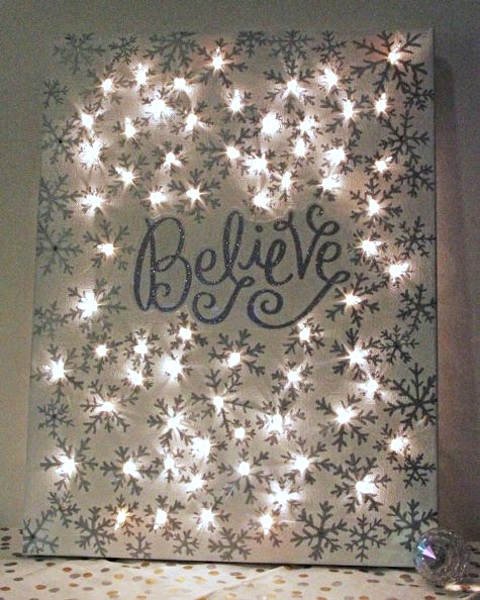 The next 2 samples shows that lights are placed on the pattern of the letters.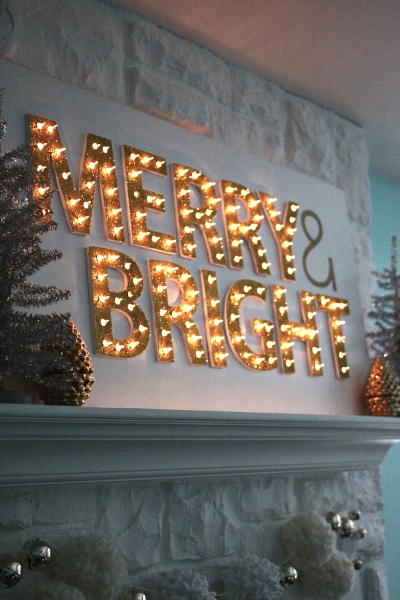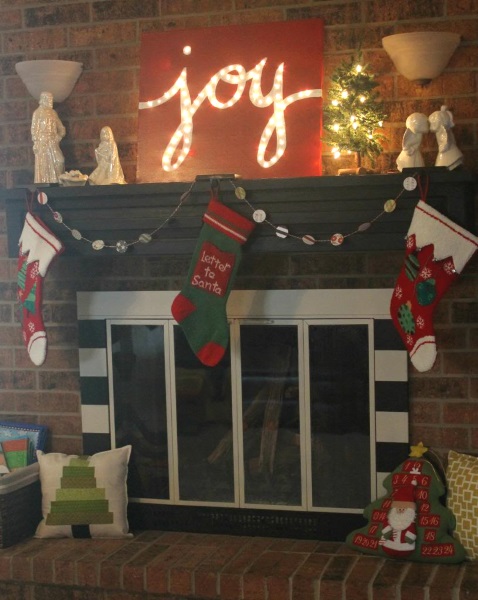 This Christmas Lighting decoration just had the string lights around the portrait instead. The effect within the room is very soothing.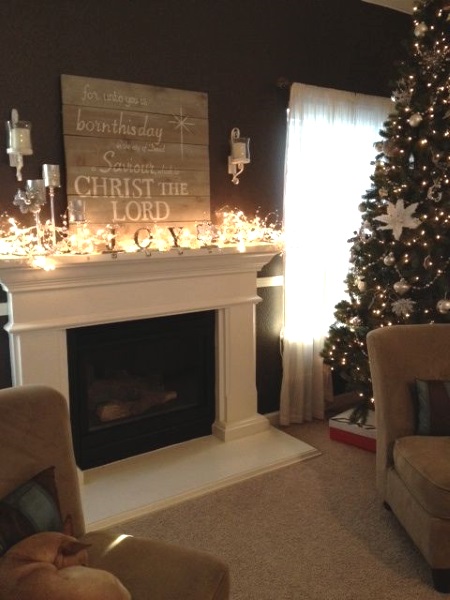 Family Pictures Hanged on Christmas Lights
Hang your beautiful pictures and hang some Christmas cards for the family members too. Teach the kids to express their love for the family. Check out some DIY Handmade Christmas Cards for Kids.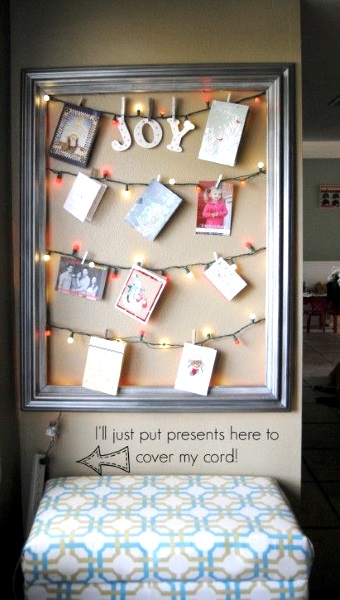 Ohhh, this is so creative. It's takes time but it's definitely worth it. Form a heart shape pattern of your pictures, memories, places you've been and stuffs you love. Put the string lights following the heart pattern. I bet a STAR pattern would be perfect too!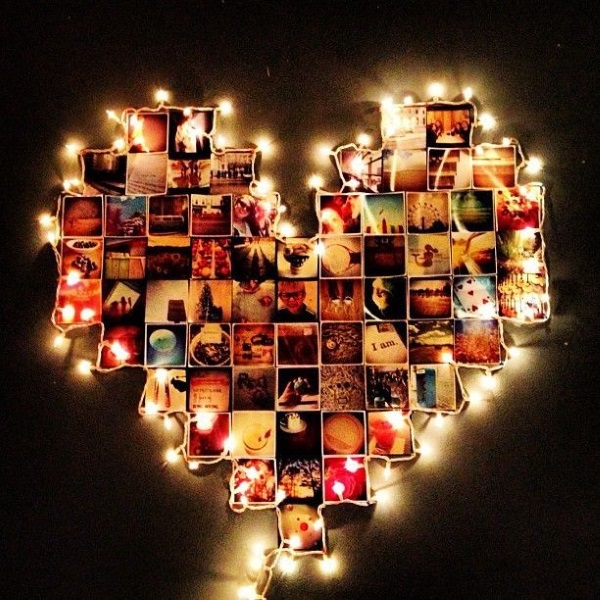 Christmas Door Light Decoration
Those are twigs and lights. If there were added balls and ornaments, that would be prettier.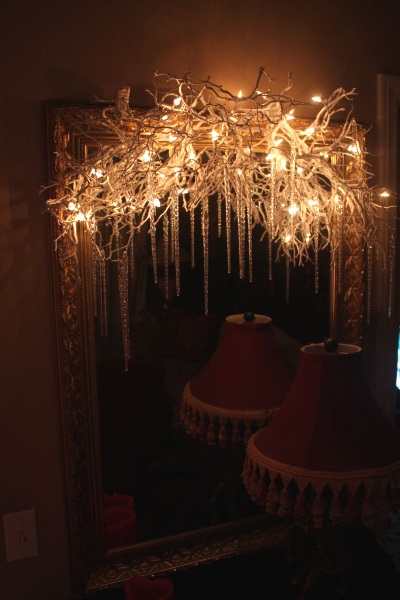 Christmas Lights Garland / Banners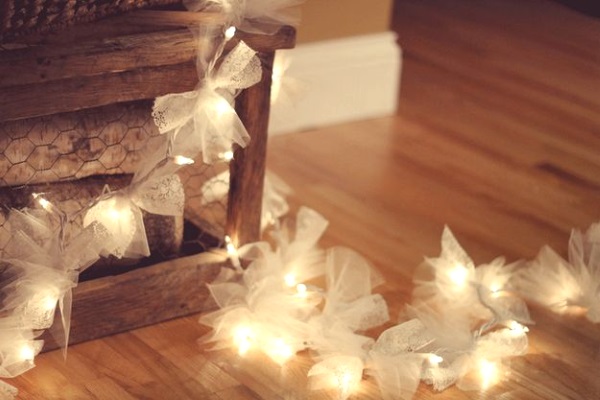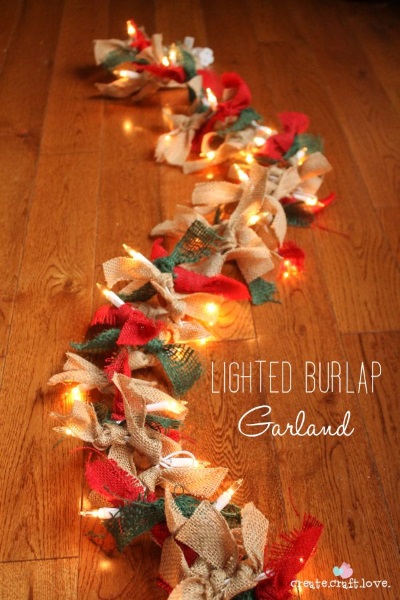 Some Christmas lights are sold having the light and the housing separately. This sample shows that instead of putting the lights inside their box housings, the creator just twirled the 2 instead. Bright idea!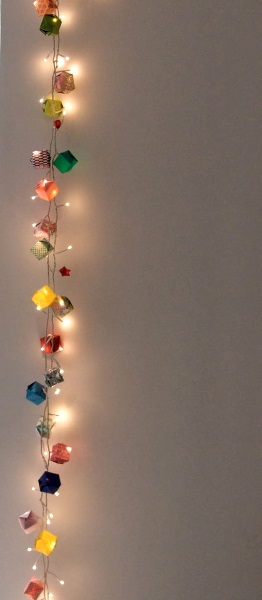 Famous Ping Pong Christmas Lights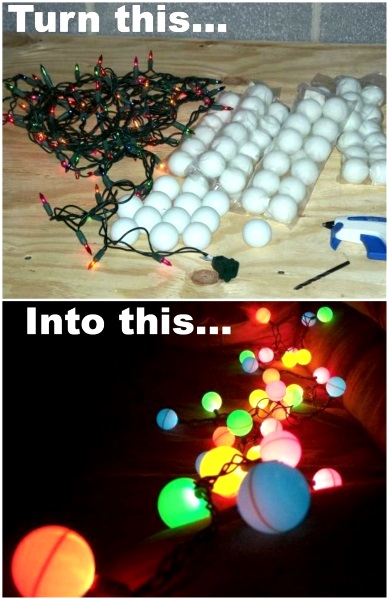 This is a led candle turned into a Snowman Christmas Light Ornament. That led candle is for sale less than a dollar on Ebay.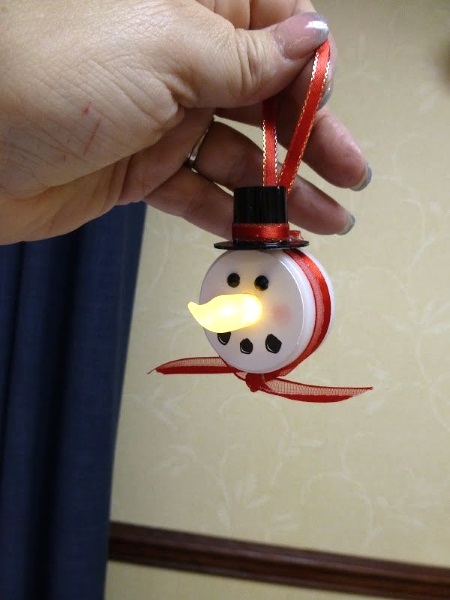 Amazing DIY Christmas Cloud lights
Kids would be so amazed with this craft.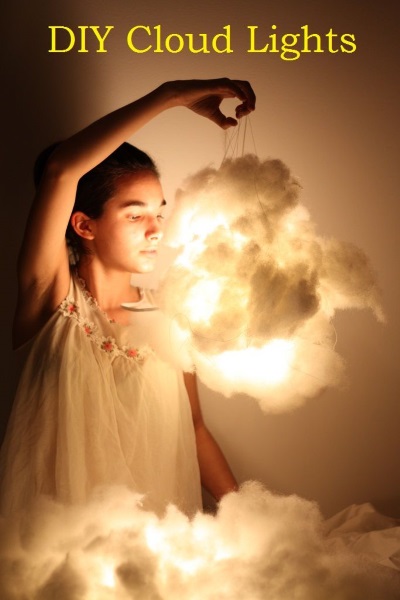 DIY Hanging Christmas Lanterns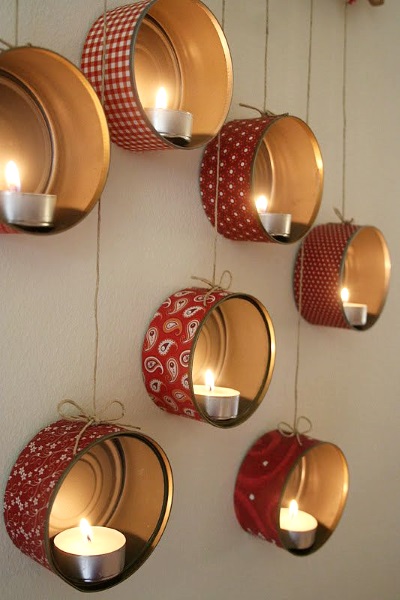 String Christmas Lights Patterns LOVE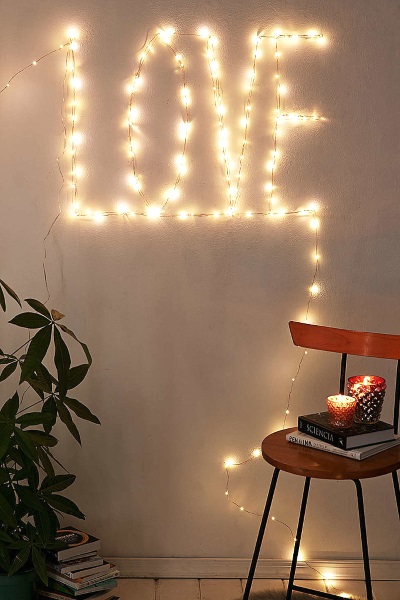 How about trying a Christmas Light Curtain on your wall this year?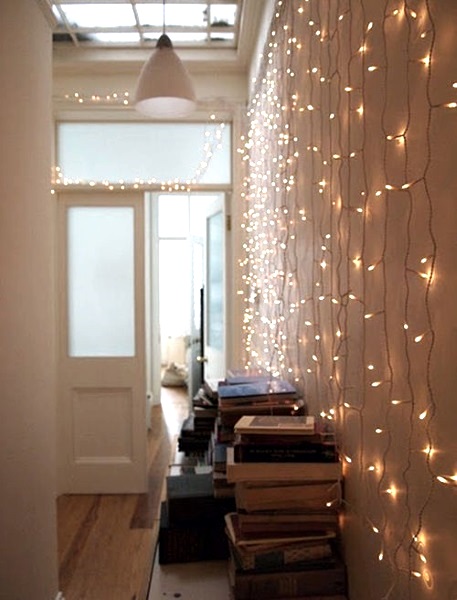 See, branches are really useful during Christmas. In this case, it's painted white.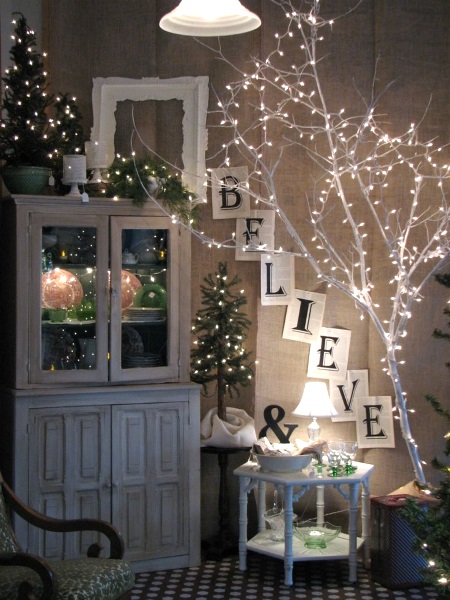 Ladder Christmas Tree with Lights
Let's be grateful there are tons of smart and creative people out there, sharing their unique Christmas ideas.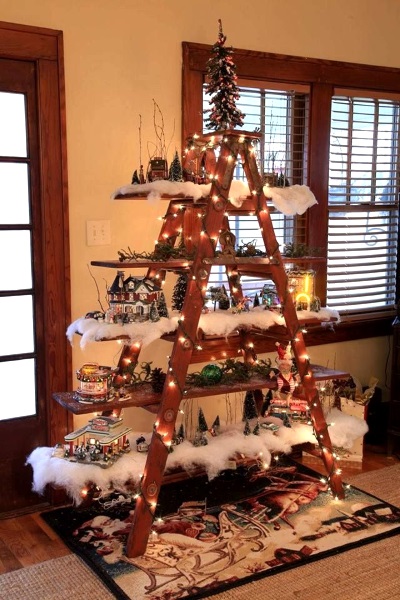 Kitchen / Dining Room Christmas Decorating Ideas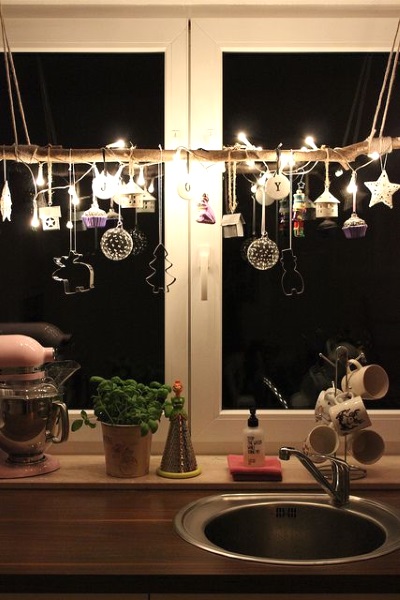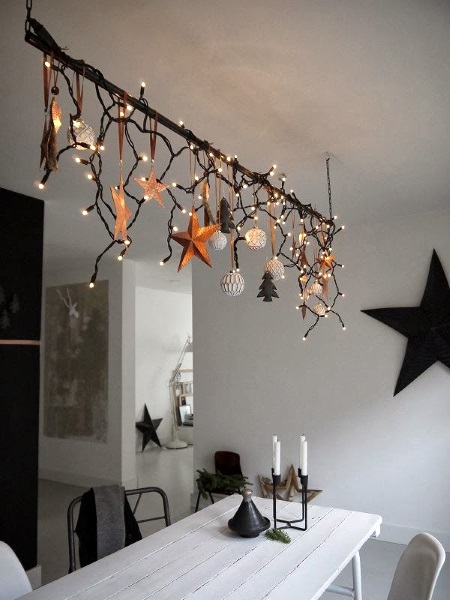 Beautiful Christmas Light Decors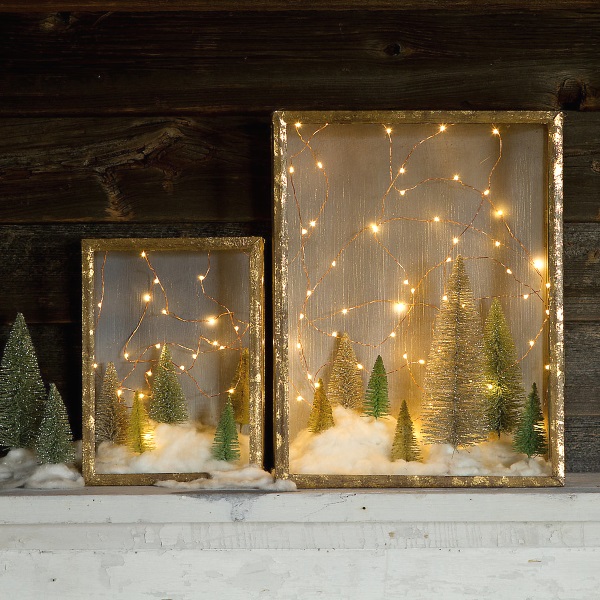 Sky of Christmas Lights on your hallway!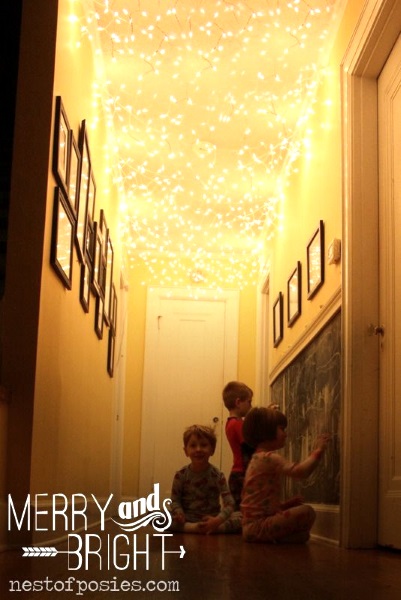 Sky of Christmas Lights and Ornaments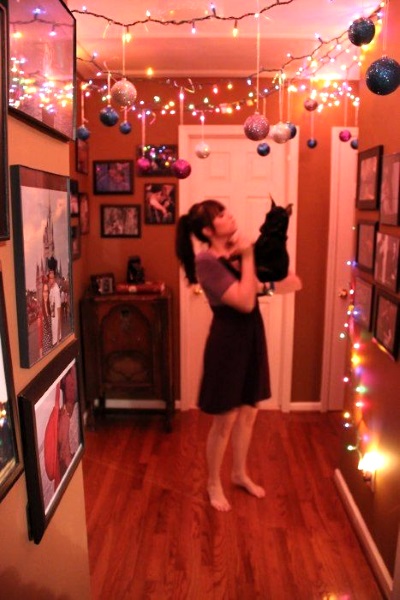 Form the string Christmas lights into whatever shape or pattern you like. Star, heart, tree and more!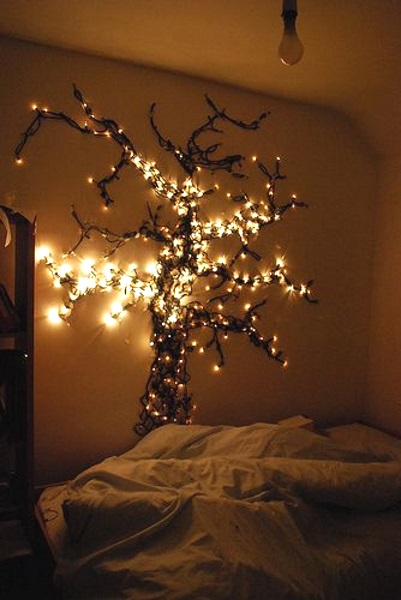 Kids would love to see their rooms with this cloud raining with lights.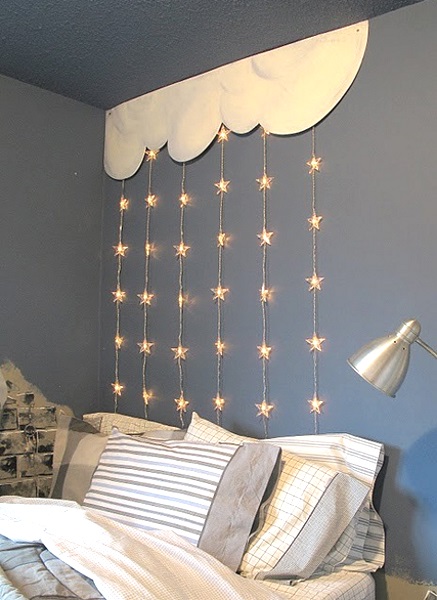 That was so much fun! I enjoyed this collection a lot. My kind of craft and project ideas I may saw. I am checking on the led lights and Ping Pong lights available on some online stores. Which idea do you like the most? Do you have your own projects? Please care to share with us so we can feature it here! Don't forget to tell your family about this great Christmas light decor ideas. Pinterest, Twitter, Facebook and email are waiting for your share. Let's get it started!