Father's Day is fast approaching and it's time to start thinking about Father's Day card ideas for the special men in your life. If you are a school teacher, art teacher, a Sunday school teacher, a wife, a daughter or a friend- then you should be glad you've found this collection. Only the best, personally picked from the famous arts and craft ideas website called Pinterest.
I don't really believe when people say that men are insensitive, less affectionate, less expressive and less appreciative. Do you really think that when you give them a card on Father's Day, they won't feel joy deep in their heart? Won't they feel overwhelmed too? I doubt! I do believe that even macho dads have their inner sweet personality in them and that would make them feel good this Father's Day 2016. These are the Best DIY Father's Day Cards that would be perfect for dads of different walks of life, personality, interests, hobbies and even their moods for the day. You don't have to be daddy's girl or a daddy's boy, if you have a daddy – that would be enough to do something special for your father. Don't waste time, continue to strengthen your family ties and you would sure not regret it till you grow old. Let's do any of these!
Oops, don't forget to check out our other collections too.
Father's Day Gift Ideas for World's Greatest Dads
Tape a pattern with "I Love Daddy" message. Give the child various crayons and let him/her color the entire sheet. Remove the tapes and see the result!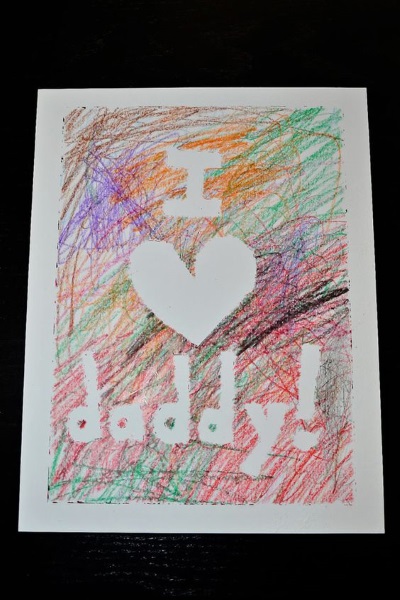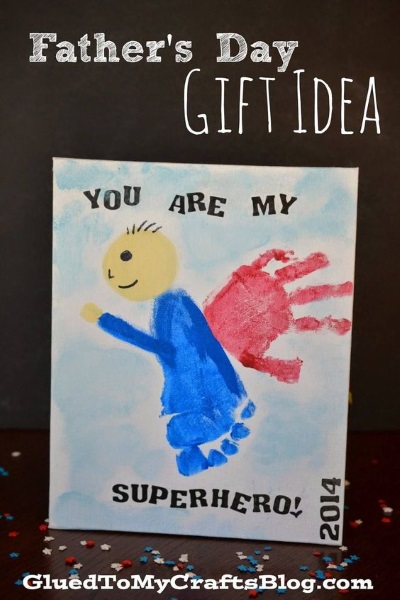 Footprint of the child, in a hammer design to show dads are hard workers.
Use your child's hands and fingers to create the perfect card for a Dad that likes tools, woodworking, or the garage 🙂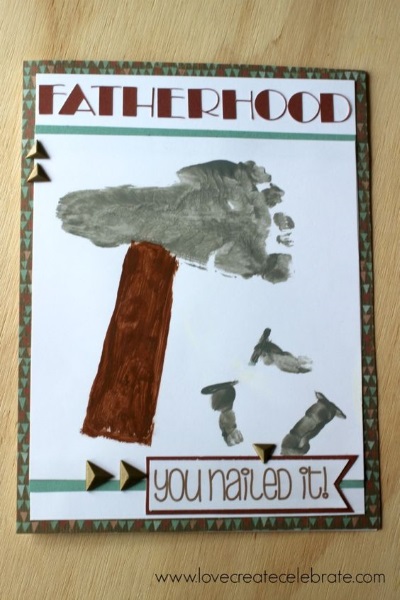 Creative Father's Day Cards for Kids to Make – Handprint pirate craft "Dad you're gRRReat!"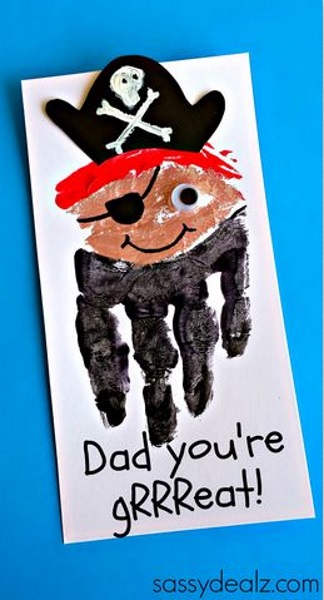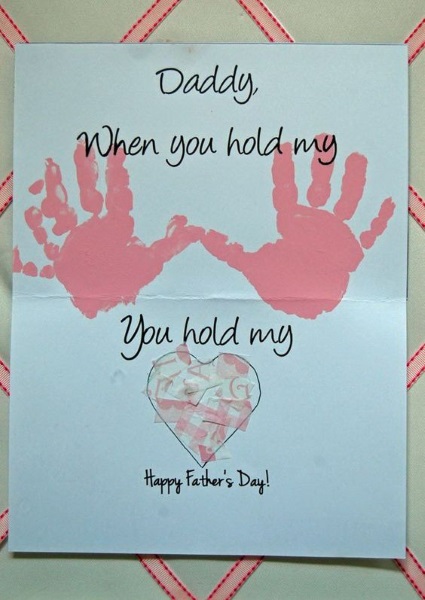 Fingerprint Golf Ball Tee Father's Day Card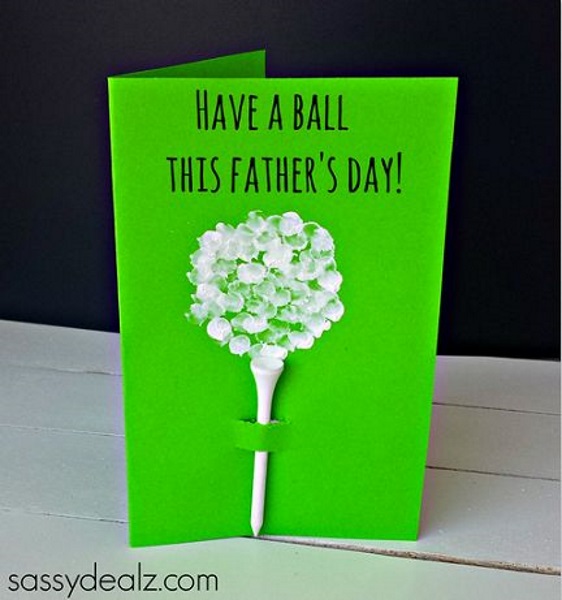 Hooked on PAPA Father's Day Car
"Showering You with Love" Father's Day Card Kids Craft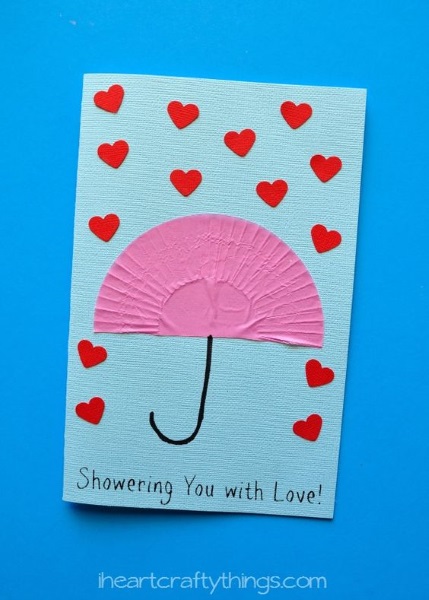 Dad Birthday / Fathers Day Card Handmade With Scrabble Tiles and Wooden Heart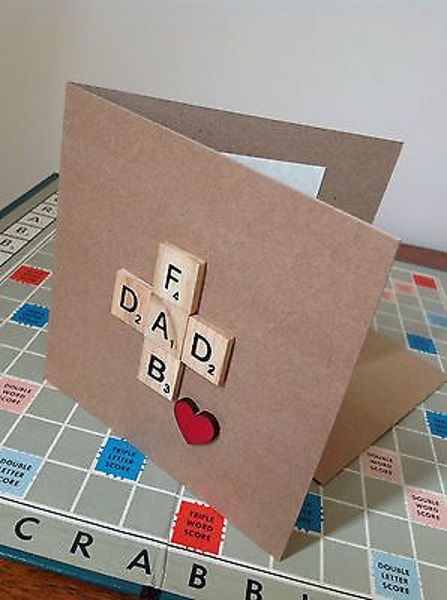 You're my Sunshine Father's Day card for kids to make! Just take some noodles and paint!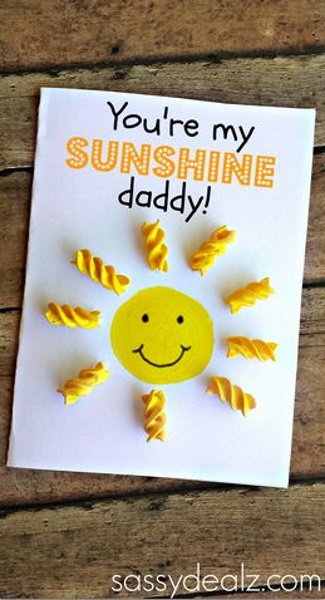 Do you know a dad who rocks? Celebrate him with this silly, simple craft.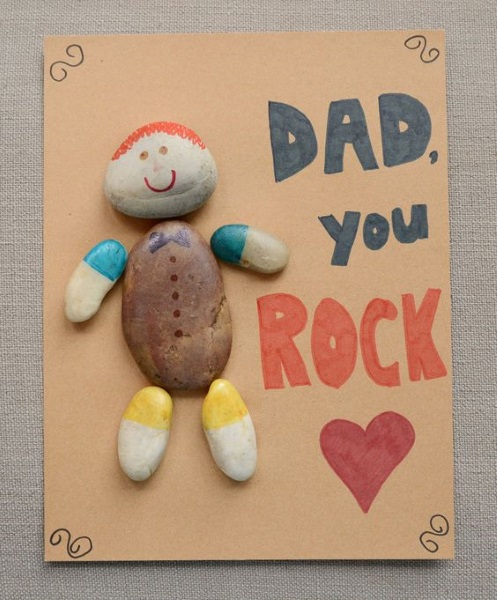 Gentleman Father's Day Cards / Necktie Father's Day Cards / Bow Tie Father's Day Cards
Fathers may be rough and tough, but they will always have that soft heart and respect for their wives and kids. Here are tie themed father's day cards for you to choose from.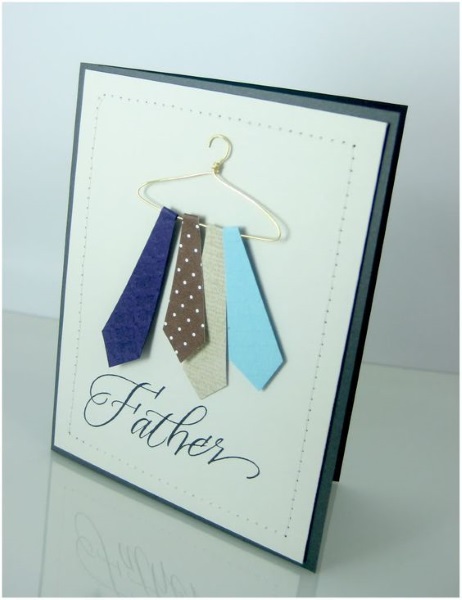 Easy Origami Bow-tie Father's Day Card for Dad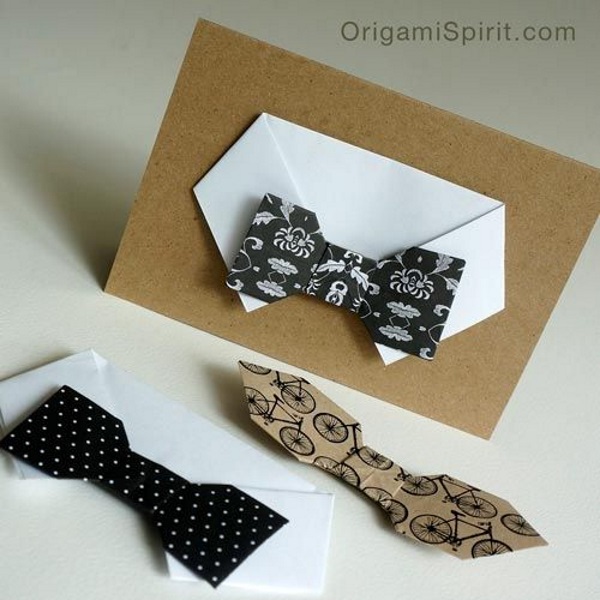 Father's Day Card sand Paper Crafts
Just proves to show that no matter what daddy wears, he will always be your favorite!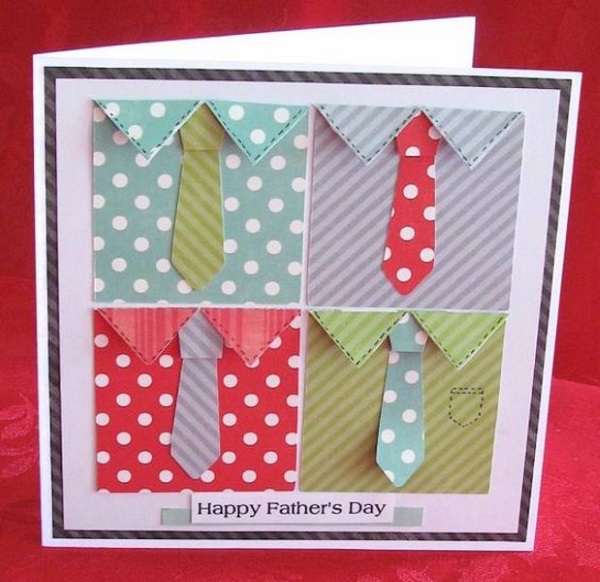 This Father's Day Card looks classy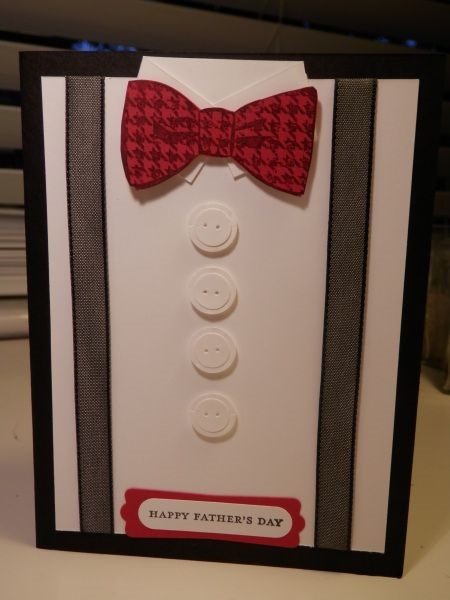 Mustache Father's Day Cards
This would show the masculine side of your dad. This card is very easy to make and though it is simple, I think it is also adorable! Mustache is a trend now, even on party ideas called "The Little Man". By the way, not all guys with mustache are rugged and are goons! Trust me!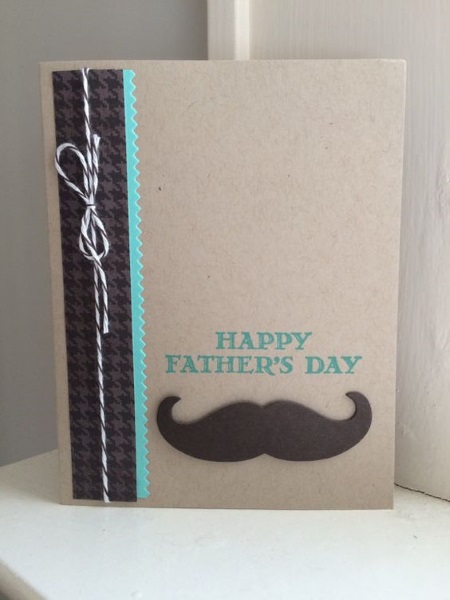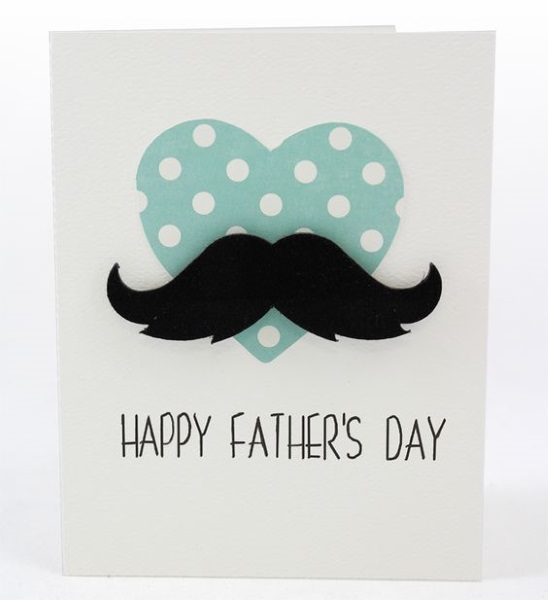 Fathers day card with heart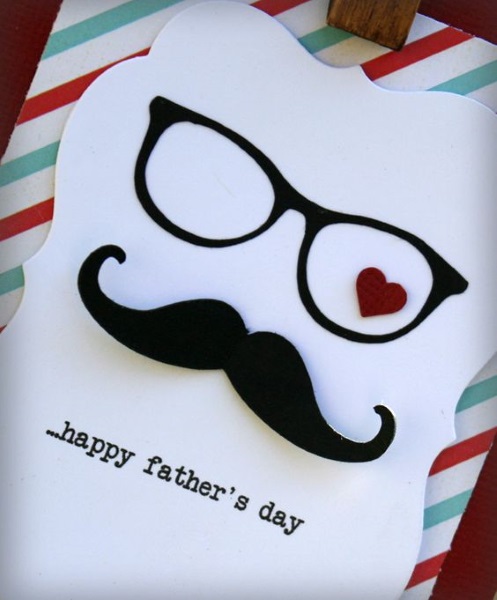 DIY Father's Day Wallet Card

An easy and simple father's day card, with the adjectives to describe the personality of your daddy.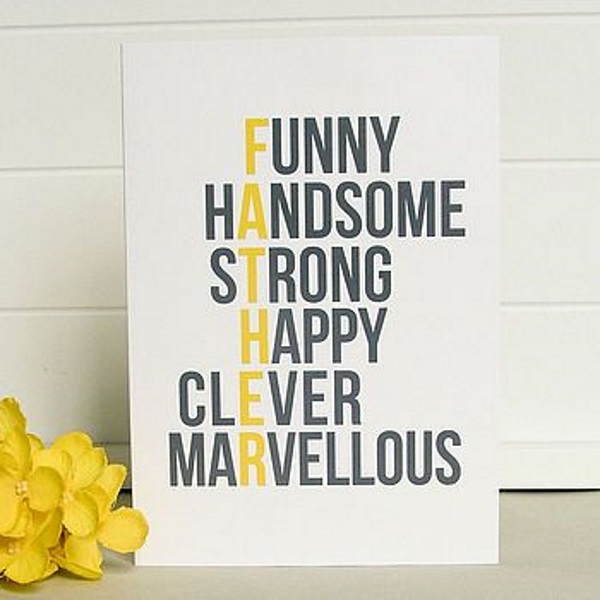 A Funny Father's Day card yet very inspirational.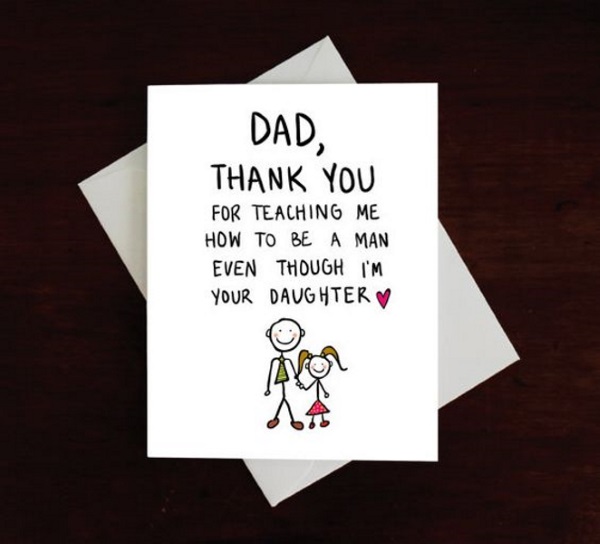 Share this funny father's day card with "no butter pop" than your dad. Great for Fathers Day, celebrating your dads birthday, or just to say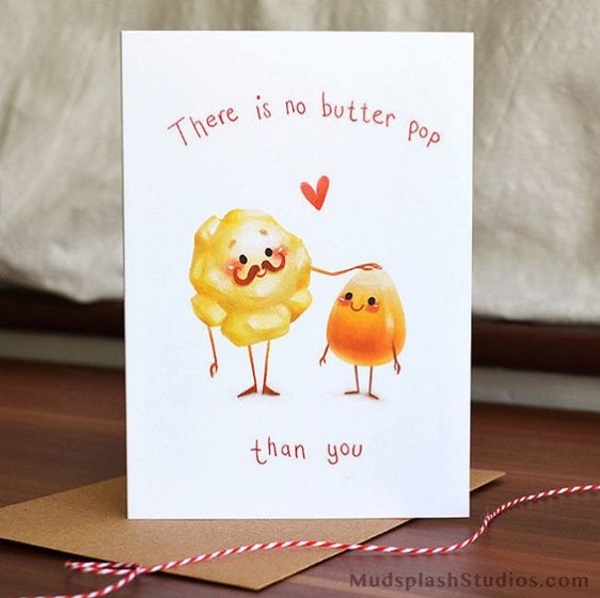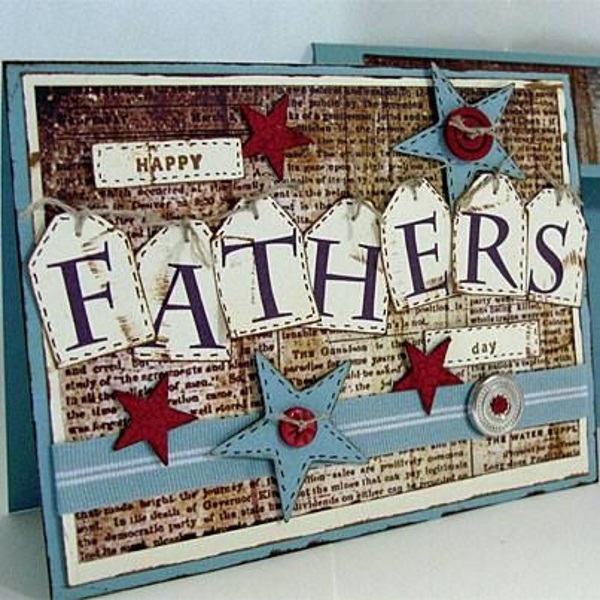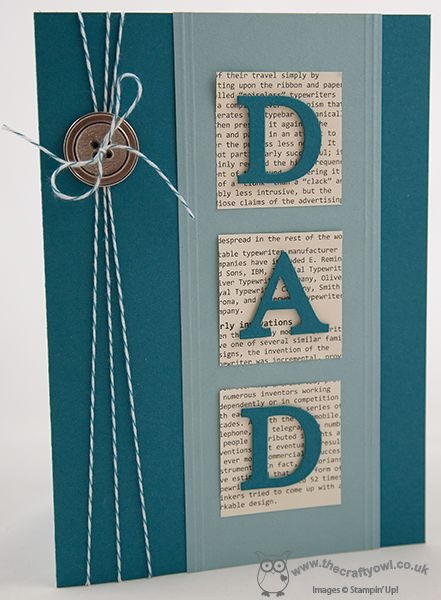 Handmade cards for holidays and birthday can be made prettier with this secret material. Washi tapes are easiest ways to make a cute, homemade card. You don't need loads of fancy stamps or layers of paper… just a little tape and a simple stamp! even kids can do this, just assist in using scissors.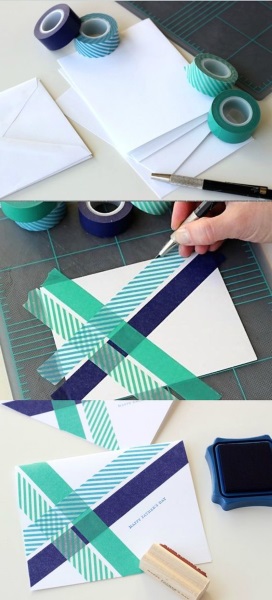 From one washi tape inspired card to another..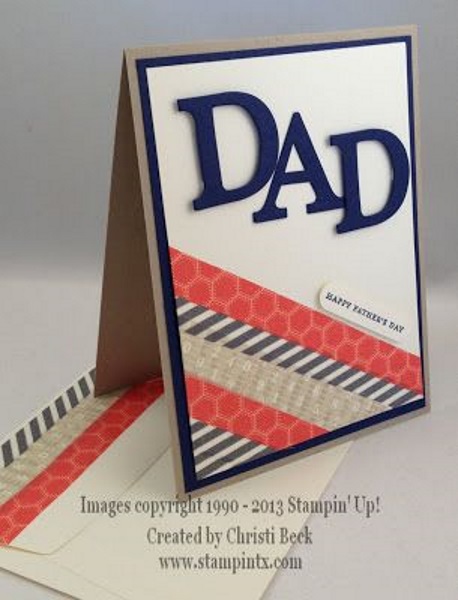 Father's Day Card … spells DAD on tags … lots of layers give dimension …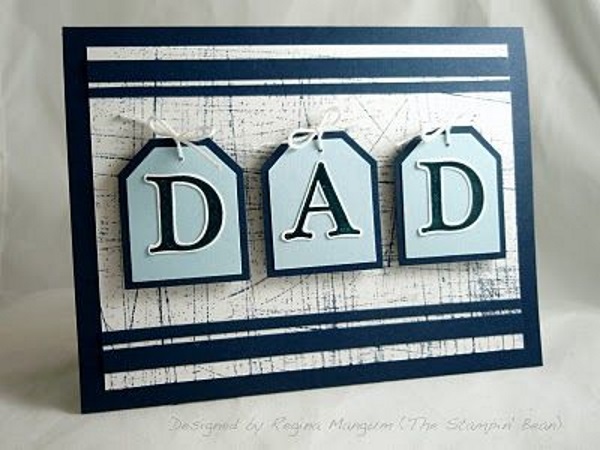 Rustic Father's Day Card
Make use of your boards and gift wrappers!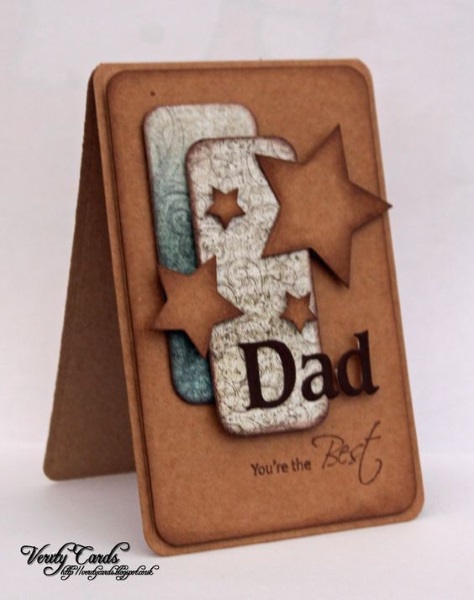 One of the most creative Father's Day card in this page and definitely my favorite!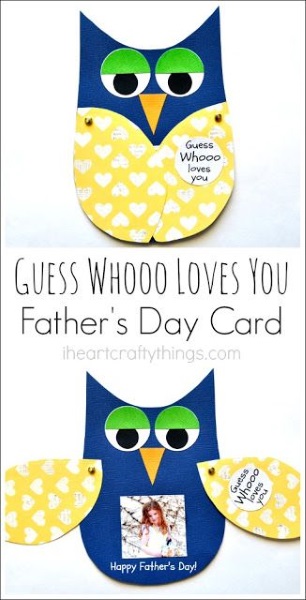 This is adorable. Happy Father's Day Card Banner!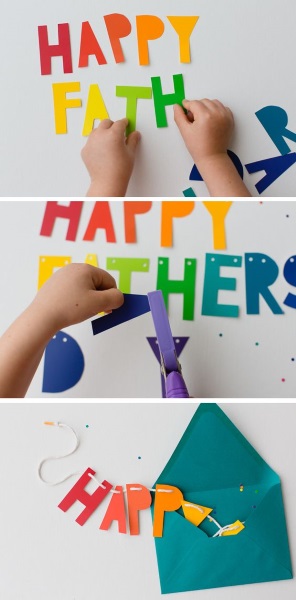 Show off what you love about Dad this Father's Day with a Craft Stick Roll-Up Card.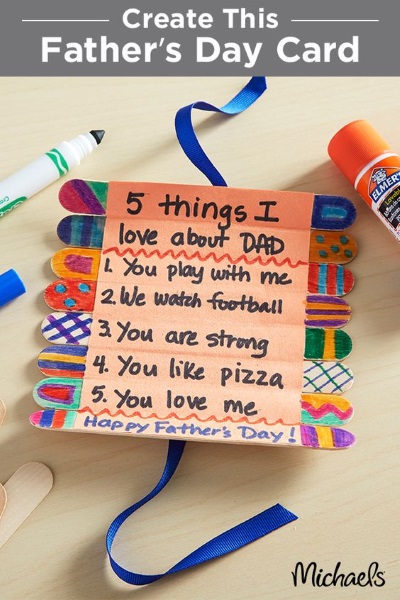 Dad deserves a refreshing mug of beer, but don't drunk him of course 😉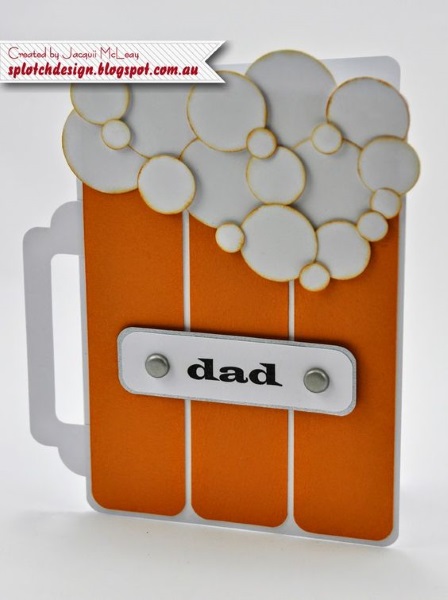 I also have this card idea on my Mother's day card collection. Would be applicable for both right?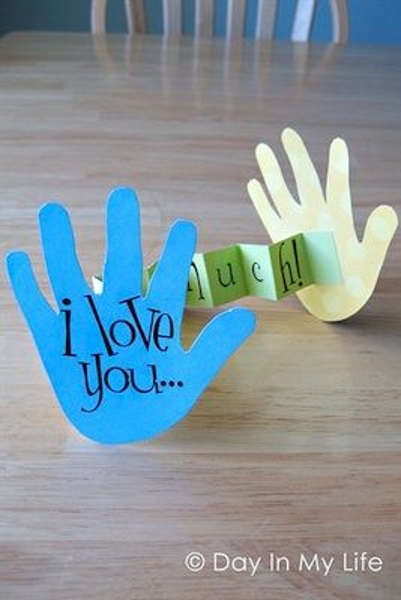 Modern iDad Father's Day Card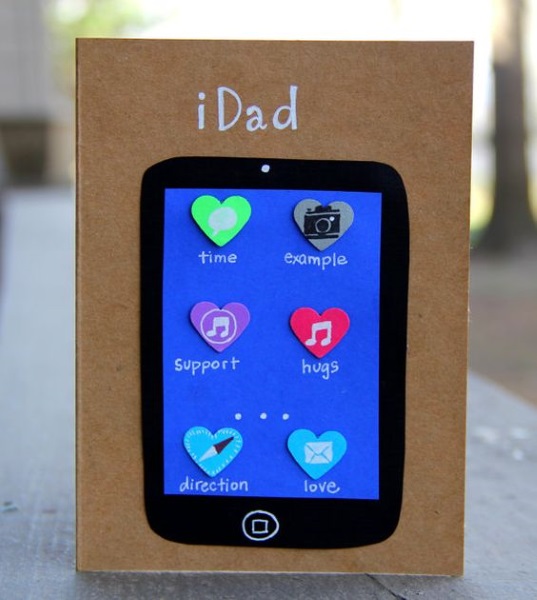 Creative Father's Day Cards for Kids to Make – You're One in a Minion dad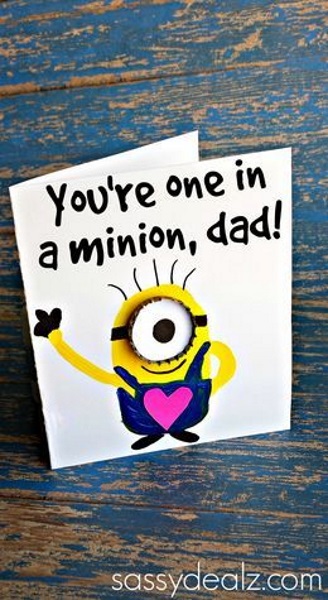 Love you to the moon and back Card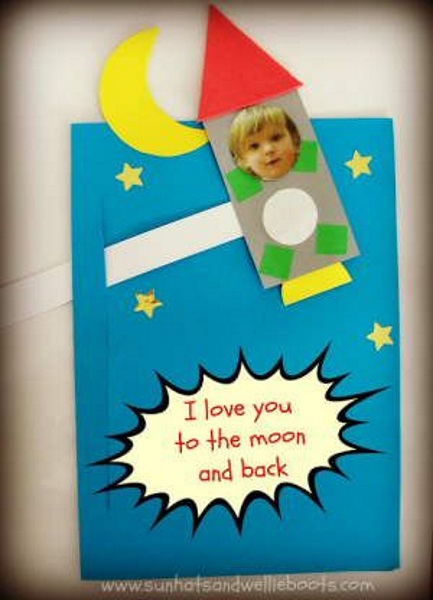 One of the most artistic and creative Father's day card. Look at the effort done, with too much embellishments and scrapbook materials used.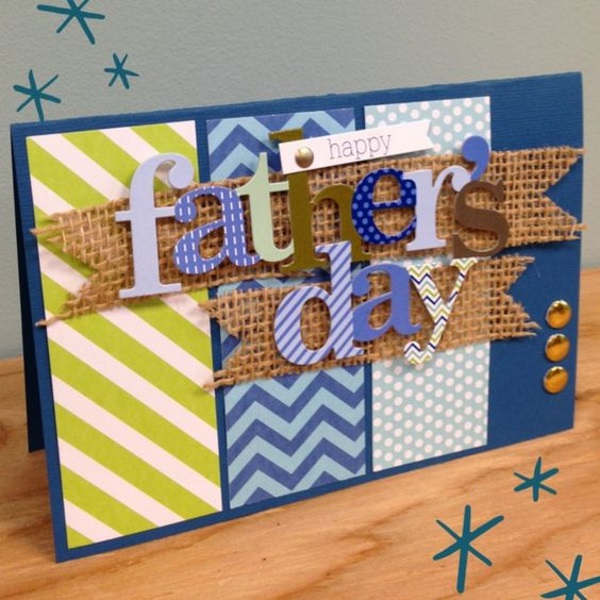 Happy Father's Day Strips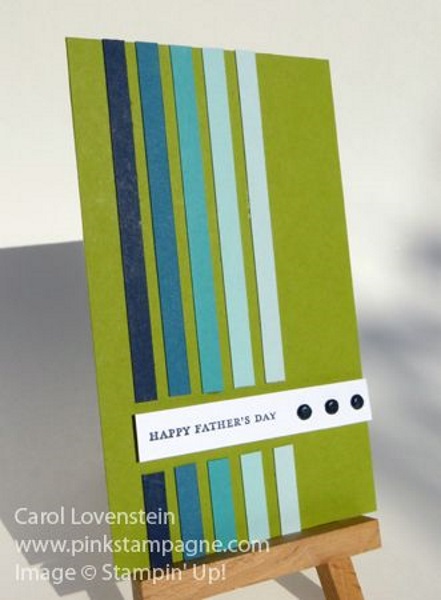 A 3D Father's Day card | Surprise Father's Day Card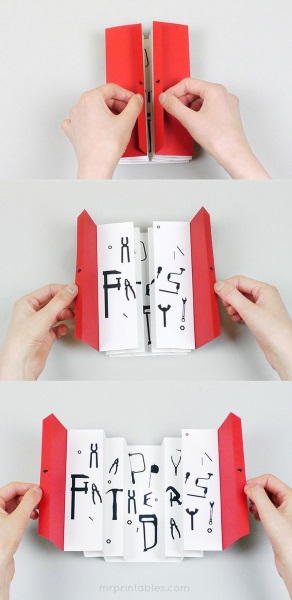 Create a precious pop-up card for Father's Day! This Father's Day 3D Card is easy to make and fun to give to your Dad or Grandpa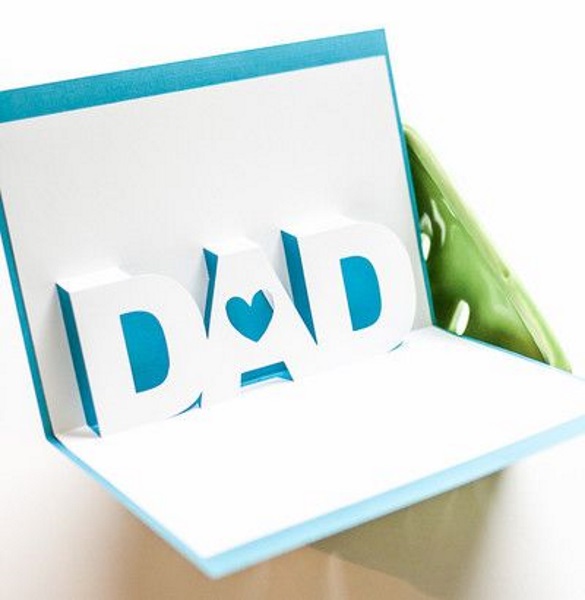 And because papa can fix everything, these two cards are embellished with working / carpentry tools.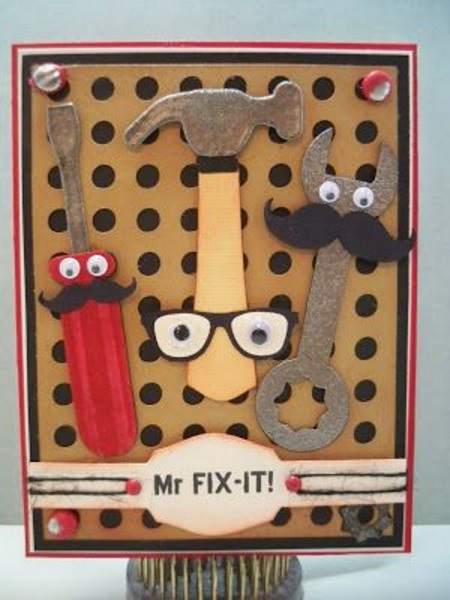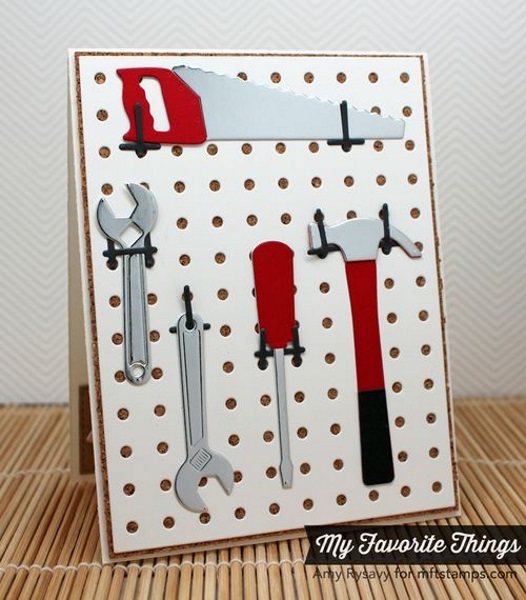 Hand print Golfer Father's Day Card for Kids to Make (Easy craft!)
Dad's differ in favorite sports. Some usually love basketball, baseball, soccer, boxing and golf. So the idea below suits a golf lover dad. Cute right?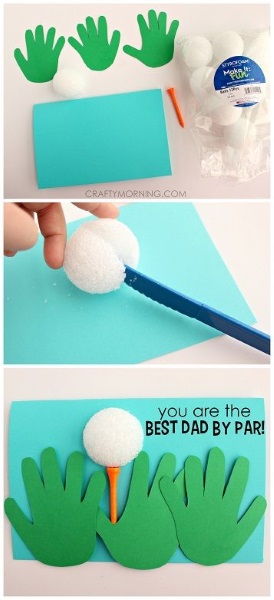 Fishy Father's Day Card Idea
For dads who love to go fishing with the family, this is what you could make for him. Something that describes his interest!
Handmade Father's day card. Masculine Card. Grill card.
Moms would have to agree that dads grill the best, during outdoor parties and gatherings.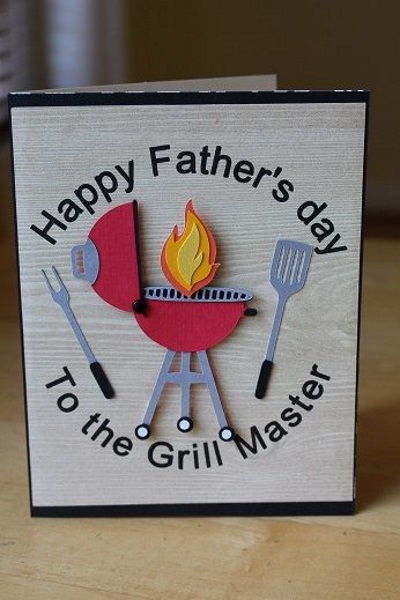 "Each Day I Love You a Little Mower"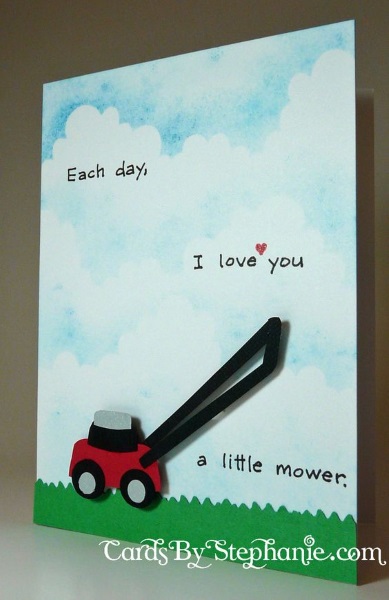 And because superman or a hero is not just seen on TV, here's an awesome card to describe how your own dad is your very own superman too!
Superman Father's Day Card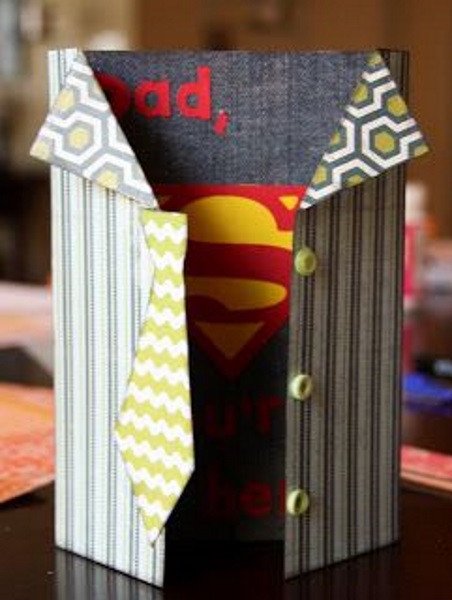 Craft a heroic (Superman) card for Father's Day
Dad's don't need a cape to be a superhero, since I was born and knew I was loved and cared by him – he immediately became my superhero and I sure that's your own story too.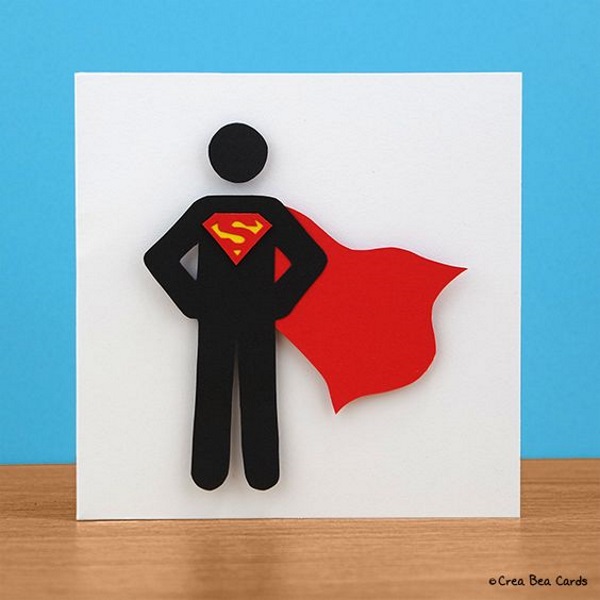 We're left with no excuse, we are provided with everything we could possibly need to prepare for Father's Day 2016. Father's day gift ideas? Card ideas? Crafts? Decorations? Food treats? I am a daughter myself so I've made them all available in this site for everyone to see and be guided. It's a good thing generous creators shared them and I couldn't thank them enough. I will always be a fan of DIY or handmade, it brings out the best in me and my creativity. Most especially, you could put so much love and effort in it that the output is amazing! If you haven't done DIY projects yet, then this could be your first time. Don't hesitate to browse and pick the one that catches your attention. If you think these ideas are worth sharing, please do so. Your friends from Facebook, Instagram, Pinterest, Twitter or email contacts might love to try any of these ideas too. As early as now, please tell your Papa he is awesome and Happy Father's Day!