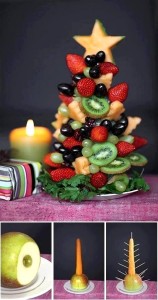 Christmas season isn't gonna be someone's DIET season. NEVER! We would expect gathers and outings, random parties, reunions and of course of family Christmas ever feast. There will always be irresistable food and delicacies served on each event we'd be attending. It's going to be unethical to refuse to eat especially when you know the hosts prepared a lot to make the event successful. Put yourself in their shoes, would you not feel bad when someone doesn't like to eat? As if the food you served aren't tempting at all? Well, just in case you're the one assigned to the food committee, I must say this post could actually be a big help for you to make your dining table or party table really inviting and mouth watering!
First of all, it's always smart to plan your Christmas food menu in advance and avoid the stress of looking for delicious recipes at the last moment. When you're all done with the main course, it's about time you think of the deliciously-looking Christmas desserts! The events is happening soon and there is no time to waste! You should start browsing below for the Best Christmas Dessert Ideas. Aside from this compilation, you might also like to check out our previous posts that are perfect for your Christmas party menu.
I am so torn because all of these ideas are definitely irresistible. It's like you wanna grab all of these goodies and Christmas treats just to satisfy your sweet tooth's craving. I had a lot of ideas in mind that I also wanna try out this holiday season. So far, these are my favorite holiday season sweet treats and I am sharing them with you. There are just to many ideas to try, from Christmas cookies, to Christmas cake pops, Christmas donuts, Christmas cupcakes, Christmas cakes, Christmas trifles and much more! Prepare yourself while you scroll down. WARNING. Every picture will surely starve you!!!!
Chocolate Covered Strawberry Christmas Tree.
A great Christmas tree tower that would serve not just as a dramatic centerpiece for your table but also a dessert!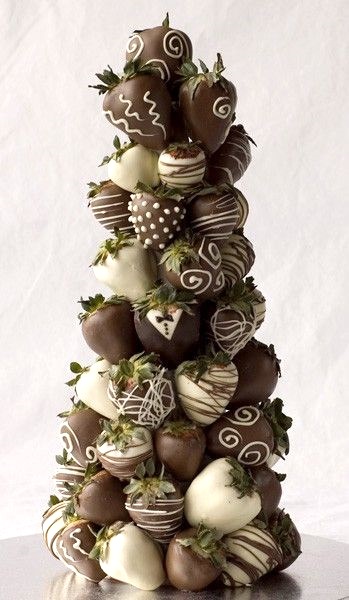 Christmas Desserts that are just bite size!!!
Chocolate Food Treats
I just used Whoppers and one big red gumball.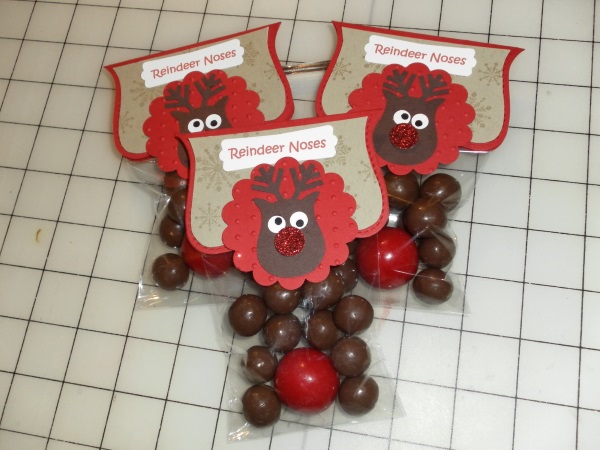 EASY 4 Ingredient Peppermint Truffles
Imaging this yummy dessert melting in your mouth. These are creamy peppermint white chocolates ganache center. Dipped and drizzled with chocolate. Perfect!
These Melted Snowman Oreo Balls are festive and will be the first to go at your holiday party.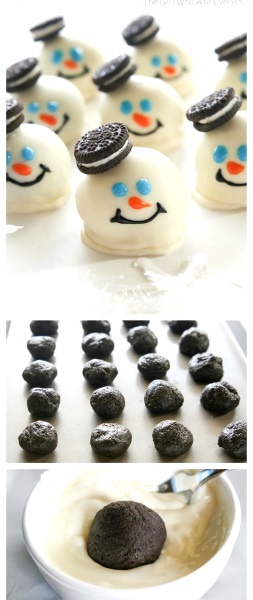 Oreo balls – in Christmas colors
Cant wait to do these colorful one for Christmas!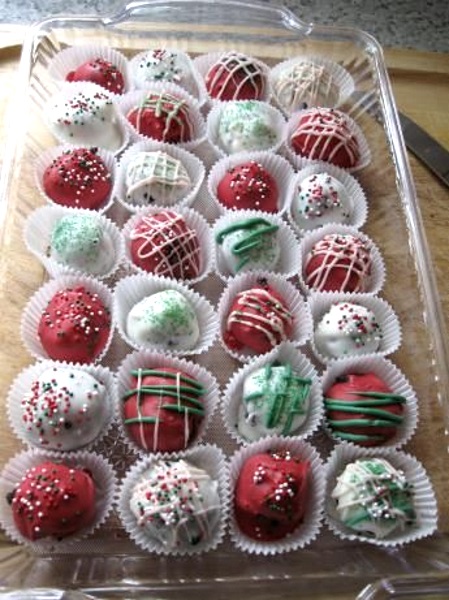 Christmas Cake Pops with random designs!!
Snowman Cake Pops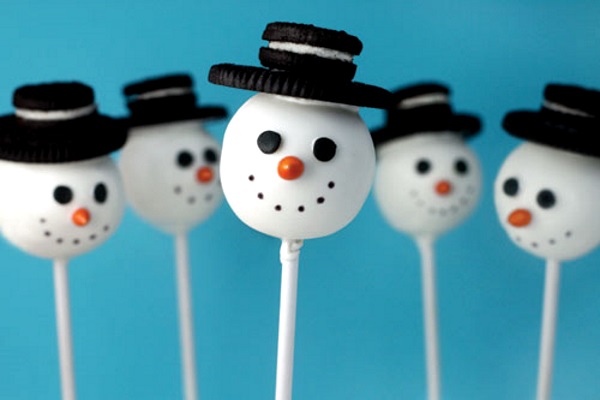 Candy Cane Marshmallow Pops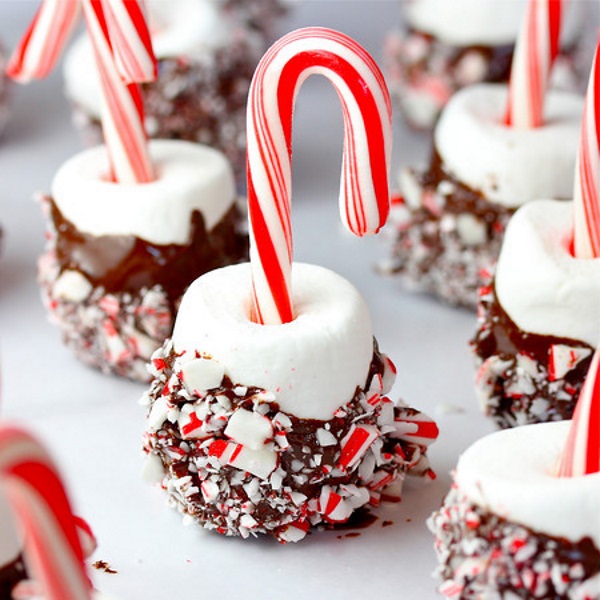 Chocolate Covered Marshmallow Reindeer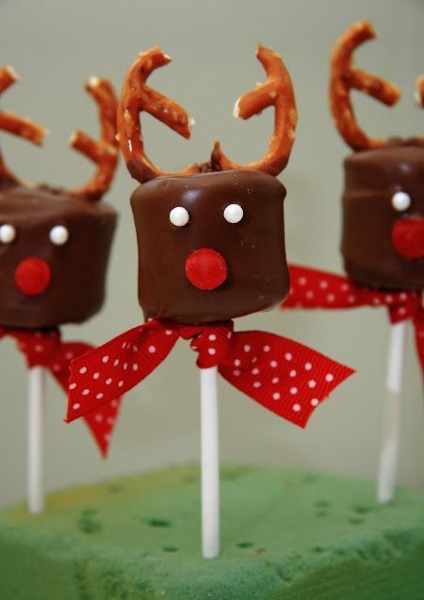 Donut Snowman on a Stick Recipe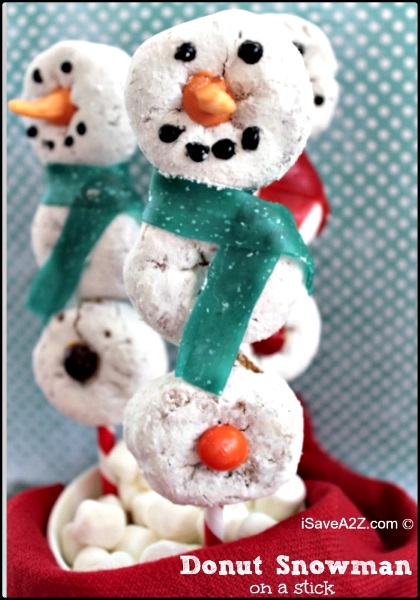 Homemade Peppermint Patties are so easy to make and they are so good! This classic treat is a perfect gift for your friends too.

Pretzels Christmas Food Ideas
Do you just know there are many smart ways to use Pretzels as dessert ingredient? I am surprised myself!
Easy Christmas White Chocolate-Dipped Pretzel Rods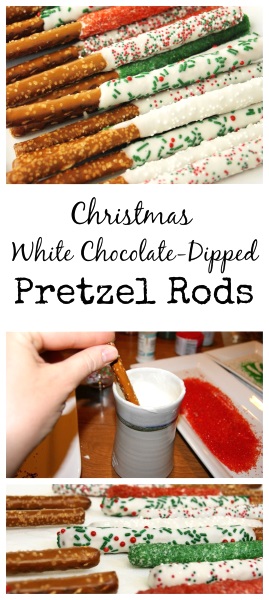 Here's to a more colorful and perfectly designs Pretzel sticks!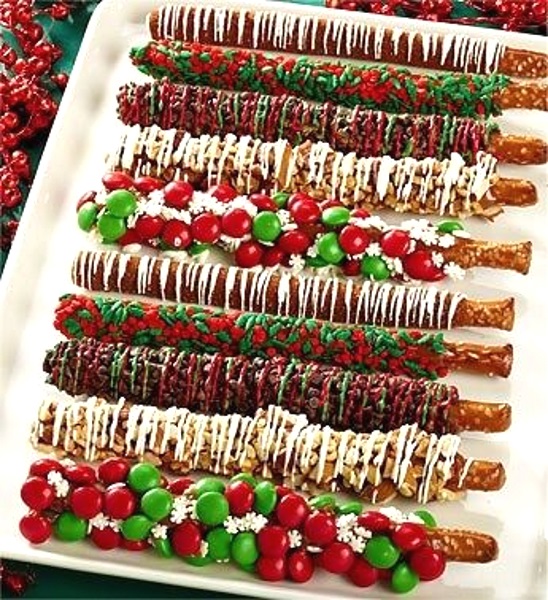 Chocolate Covered Peppermint Pretzels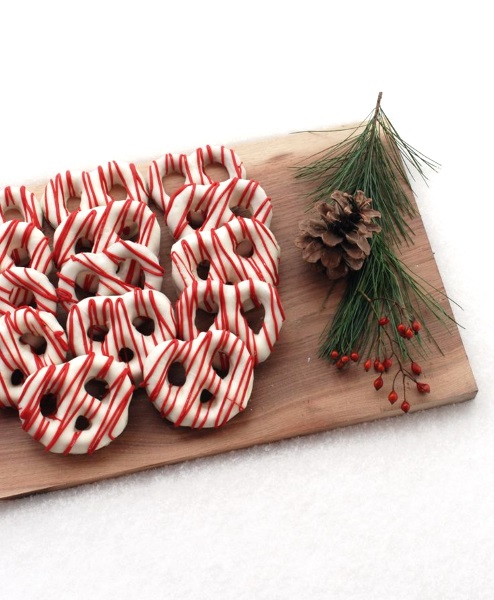 Once you pop – you really won't stop. These easy Pretzel Hugs are sweet, salty, and addictive. Yummy holiday Christmas dessert to serve.

Candy Bar Pretzel Bites are easy to make Christmas cookies. This would be perfect for a cookie exchange!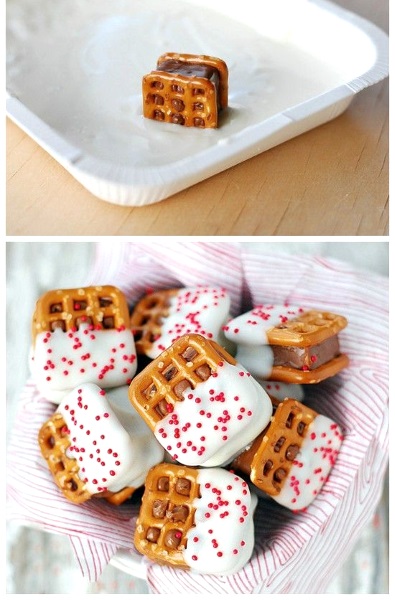 Chocolate Pretzel Christmas Trees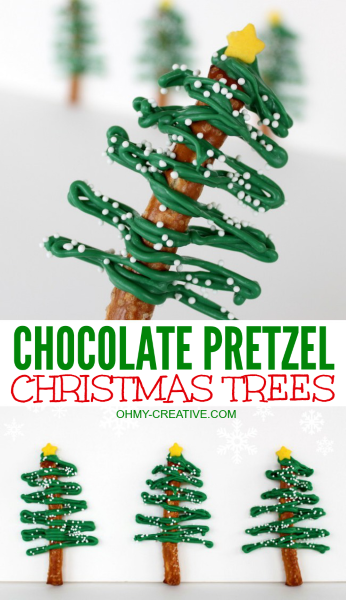 Christmas Dessert Bites that are simply tempting!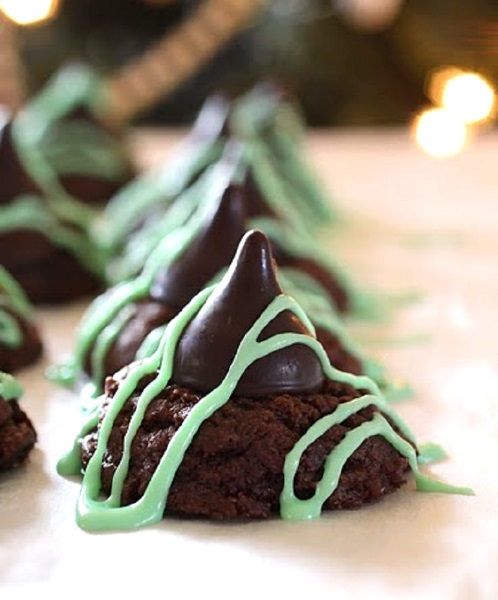 Candy Cane Kiss Brownie Bites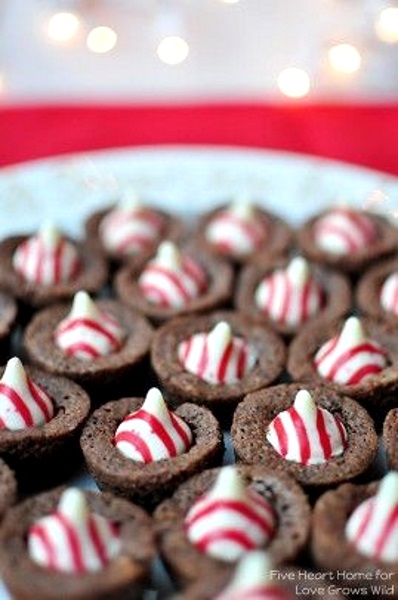 Christmas Cookie Designs
These are cookies to a next level! Faces or designs of the holiday season's characters turned into cookies!!!
Santa Face Cookies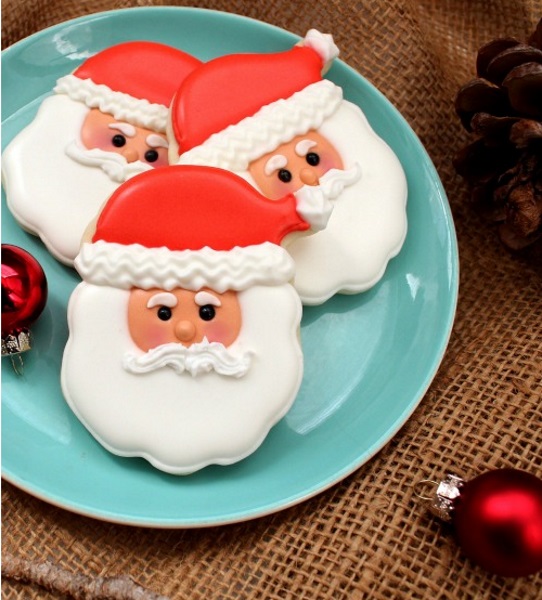 A Melting Snowman Cookie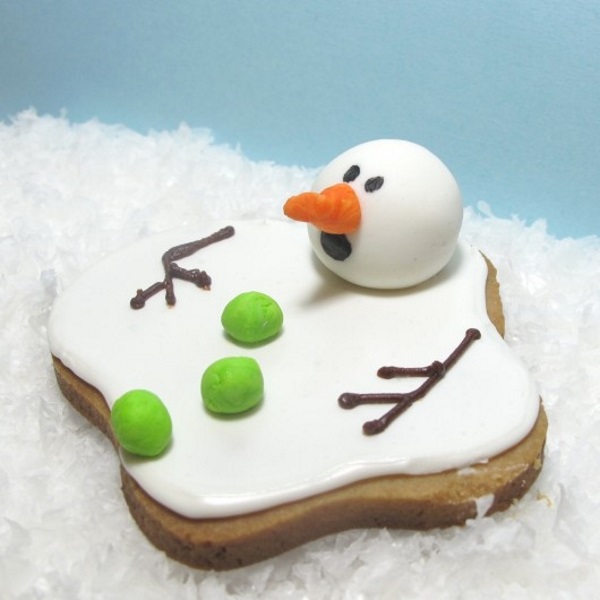 Festive Marble Sugar Cookies that are unique, upgrade of the traditional Christmas Sugar Cookies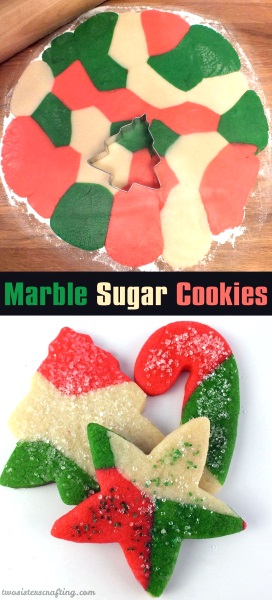 Graham Cracker Christmas Crunch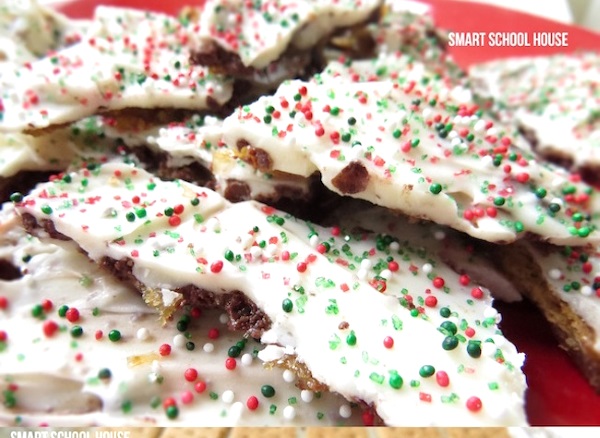 Chocolate Covered Strawberry Christmas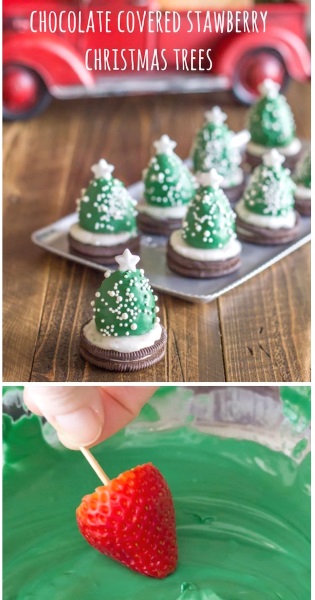 Christmas Swirl Sugar Cookies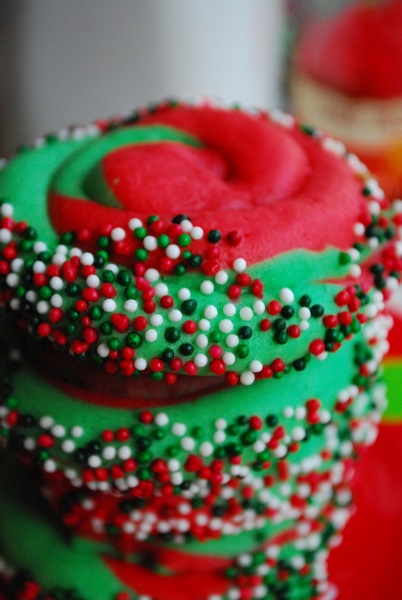 Peppermint Christmas Brownies
These are so easy to make and so delicious! Like peppermint cocoa in brownie form!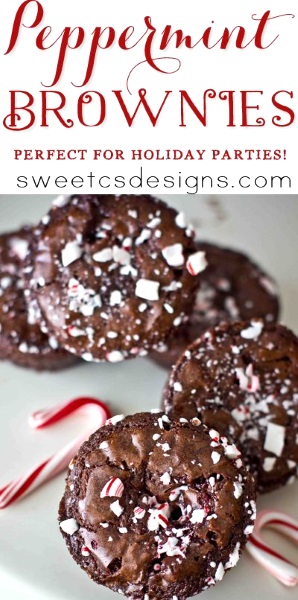 Christmas Swirl Sugar Cookies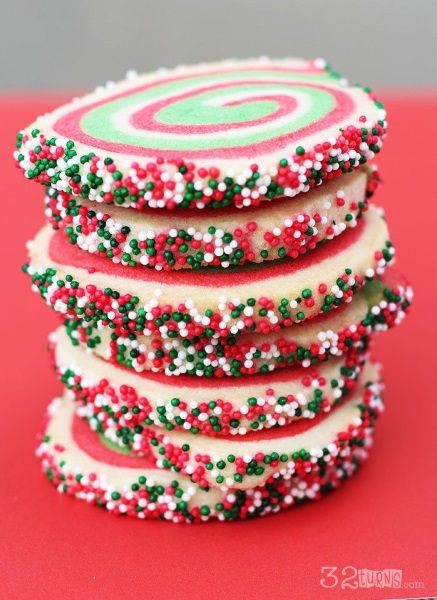 Peppermint Sugar Cookies with Cream Cheese Frosting
These cookies are deliciously looking! I want them melt in my mouth!!!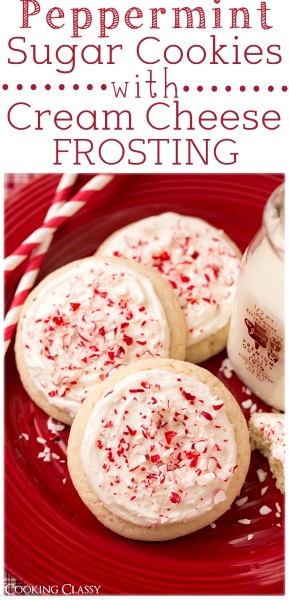 Christmas Tree Meringues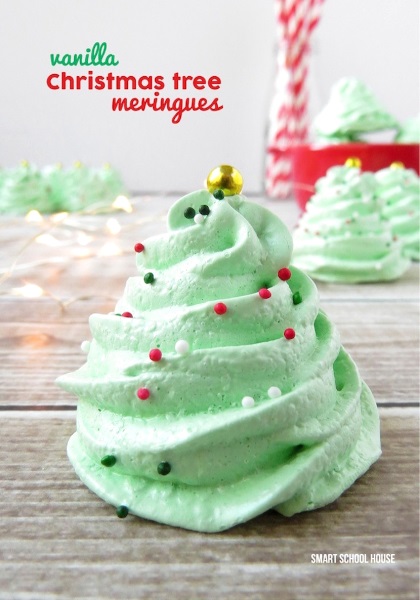 These snowy chocolate pinecones made from Nutella and cereal are a yummy snack and a fun craft for kids. No baking required!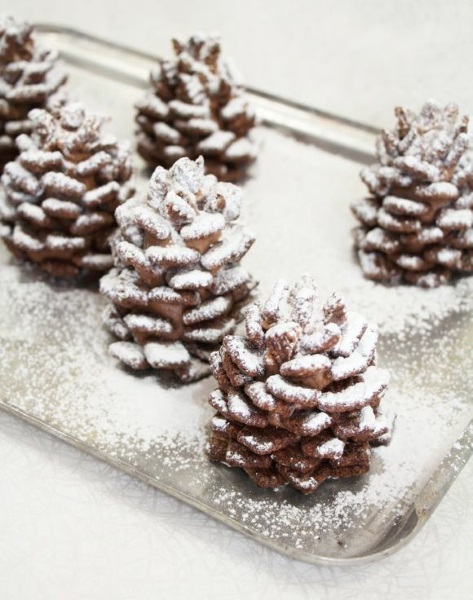 Green and Red Christmas Cupcakes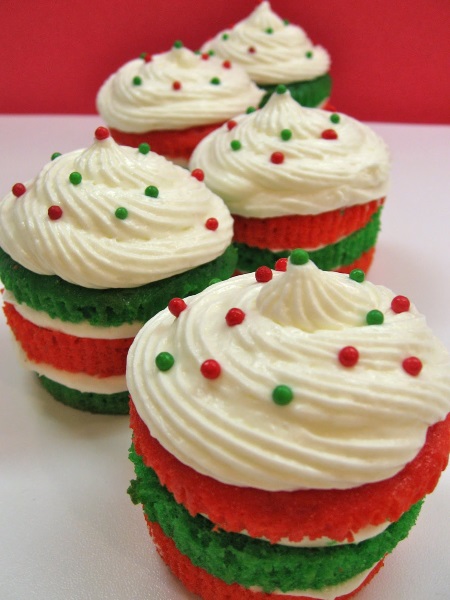 Christmas Tree Cupcake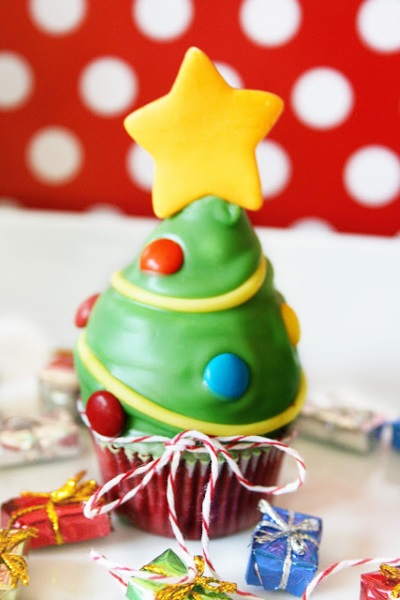 Candy Cane Christmas Tree Cupcakes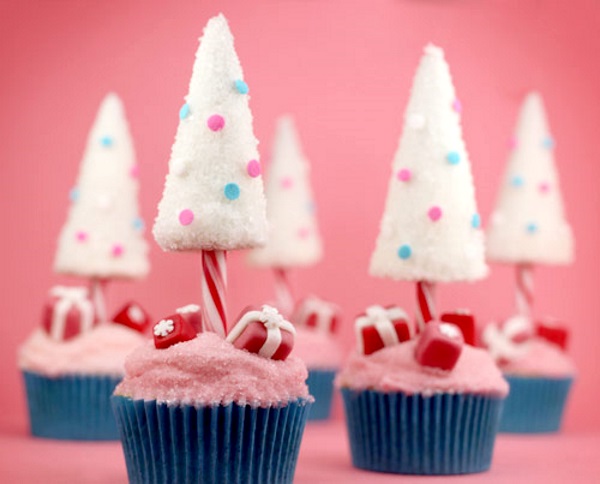 Reindeer Cupcakes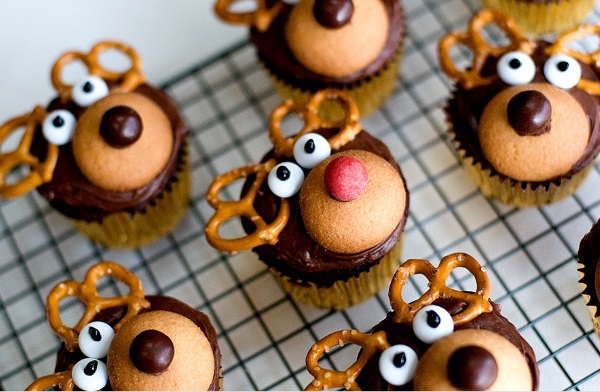 Snowman Christmas Cupcakes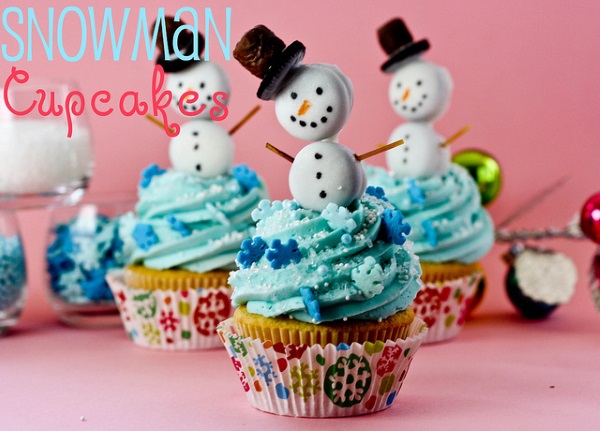 Peppermint Mocha Cupcakes
Delicious Christmas desserts, your guests would surely want you to host next year's event again.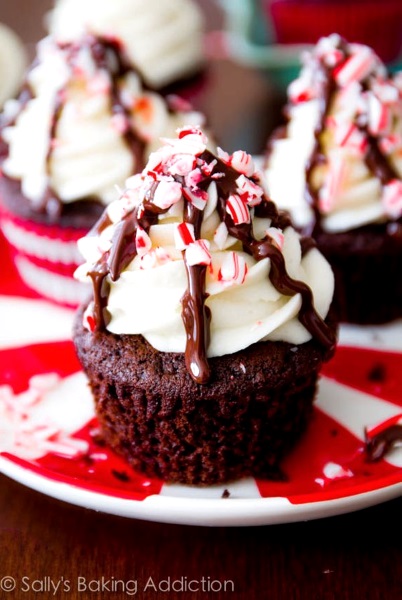 Santa Hat Cupcakes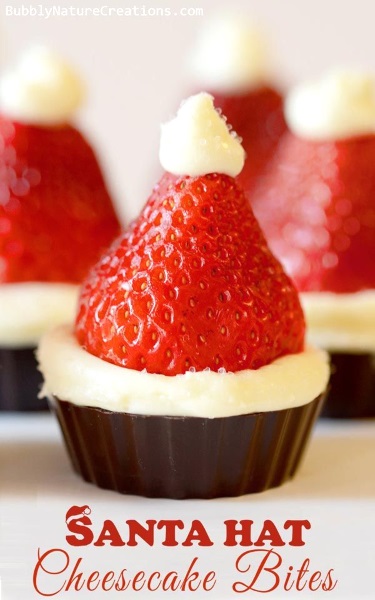 Triple Chocolate Christmas Tree Cupcake with a surprise inside! Cut into a festively decorated to reveal a Christmas tree cheesecake. So they are just as pretty on the outside and yummy in the inside!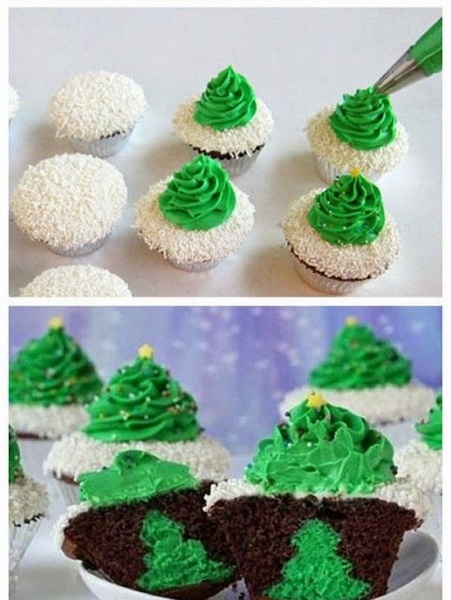 Gingerbread Cupcakes with Cinnamon Cream Cheese Frosting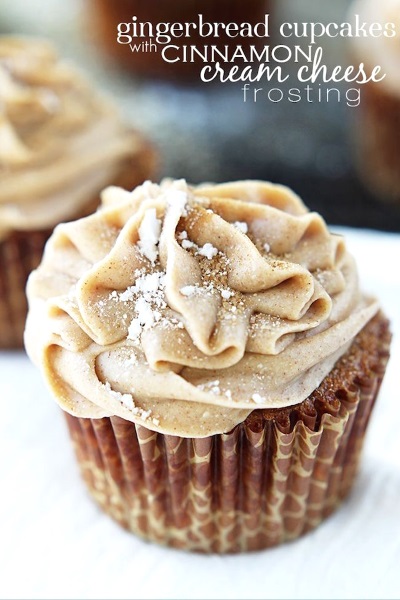 Cherry Cheesecake Trifle Dessert
Layers of crumbled graham crackers, whipped cream and cherry pie filling make this the perfect Christmas triple recipe. A Christmas dessert is simple make but impressive to serve.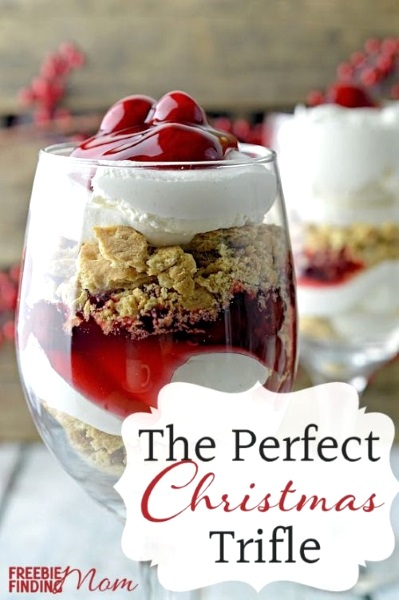 Peppermint White Chocolate Cheesecakes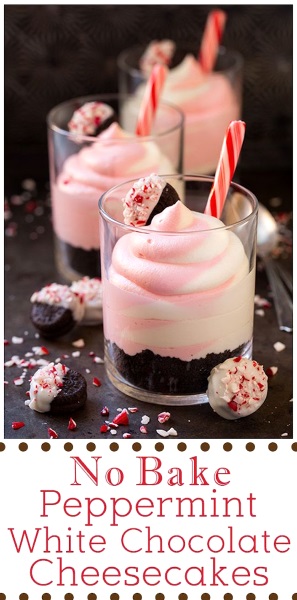 Snowman Christmas Desserts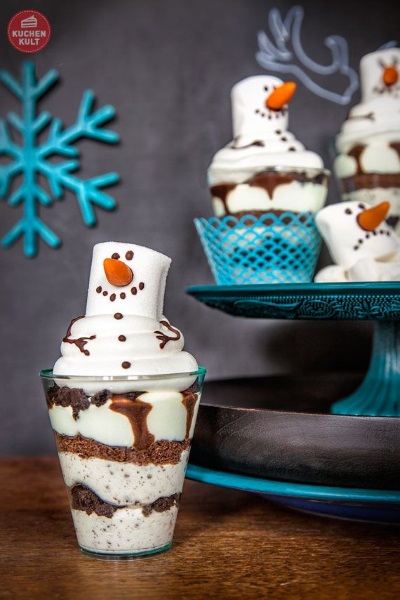 Strawberry Christmas Dessert Ideas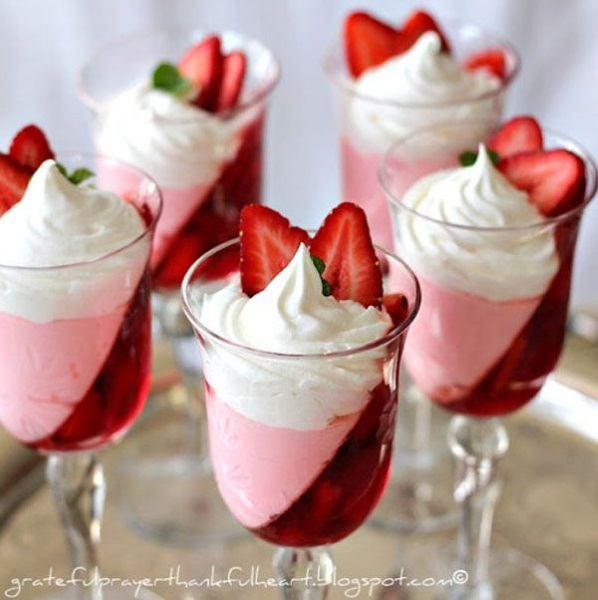 Candy Cane Brownie Trifle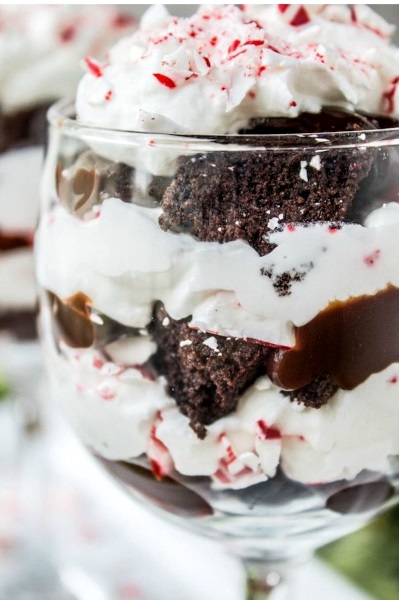 Gingerbread Cake with Cream Cheese Frosting
A cake is perfectly moist and so flavorful. It is the perfect Christmas dessert!

Chocolate Raspberry Christmas Tree Cake
Draw Christmas trees on parchment paper using melted chocolate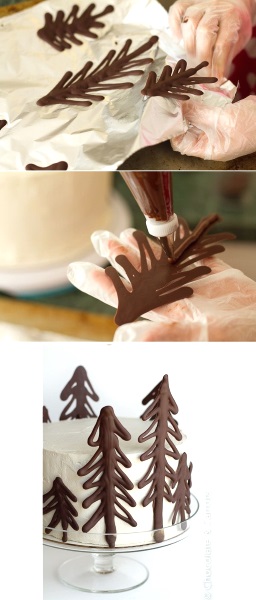 Peppermint Bark Cheesecake Dip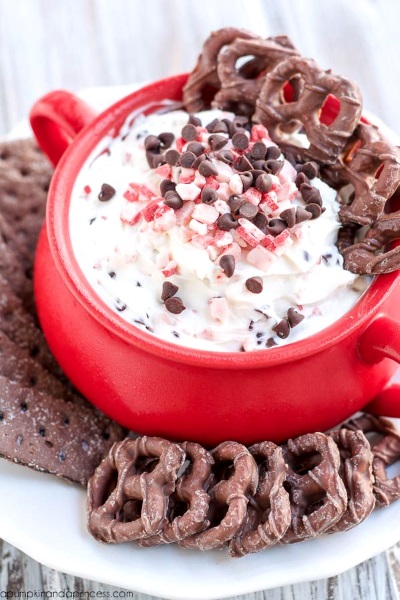 Gingerbread Cheesecake Trifle
These are layers of gingerbread, no bake gingerbread cheesecake, caramel and whipped cream!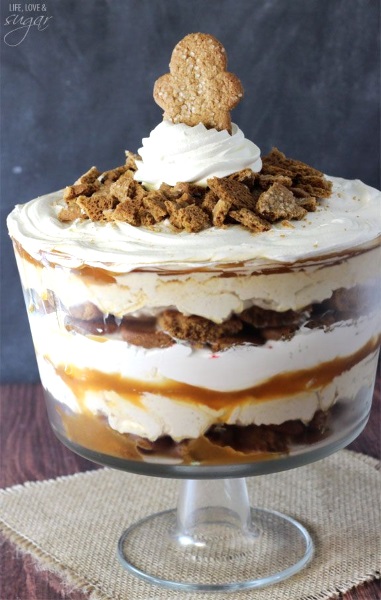 White Chocolate Peppermint Fudge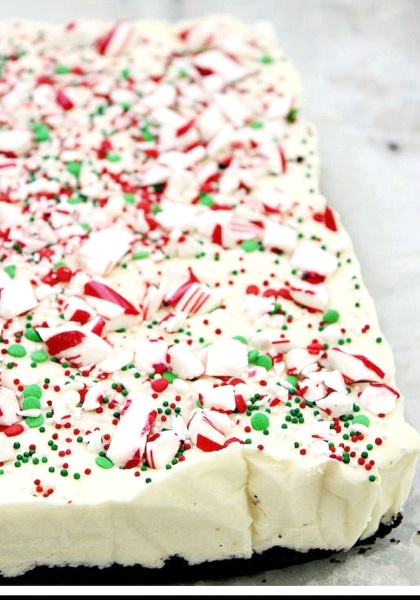 Sparkling Cranberry White Chocolate Cake
Look at that super moist vanilla cake full of fresh cranberries, iced with white chocolate icing and topped with sparking cranberries!:

A simple Vanilla Christmas Roll Cake with red and green dots and spirals of creamy buttercream is the perfect dessert for Christmas parties.

The most stunning Christmas desserts ever. This Gingerbread Cake will blow your dinner guests away!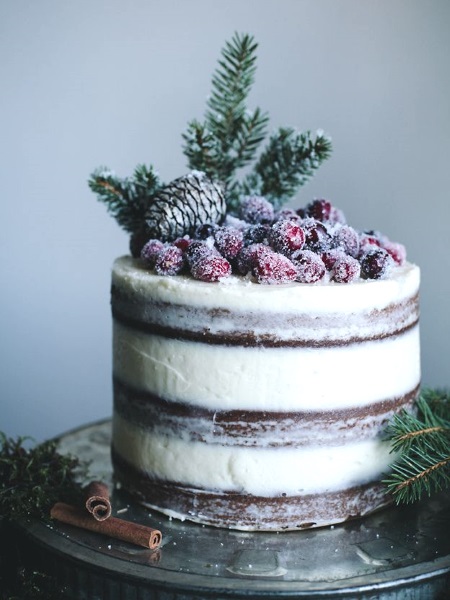 Upon finishing this compilation, I'm sure you're feeling excited to try most of the Christmas dessert ideas above. They're all yummy-looking, mouth watering and delightful to the eyes. If you have some of them served on your party, your dining table will be colorful, fancy and enjoyable for everyone! Pick your personal favorites, go shop for ingredients and practice what you can try for this year's yuletide season party. Can't get enough with the Christmas food treats? Don't worry, our next post would be Tempting Christmas Ice Cream Ideas so don't forget to get back on us, okay? Don't hesitate to share on your social networking sites. Your family and friends would be so happy to see this! For now, bye everyone and keep on experimenting for a more creative and unique Christmas celebration!