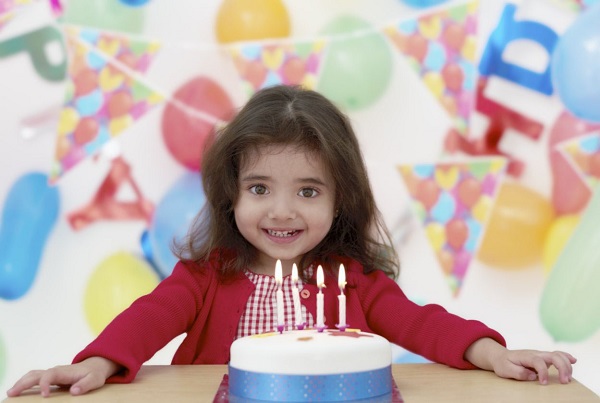 It's an endless joy for the kids to be celebrating their birthday the way they want it to be. They look forward to this big day anticipating how their parents would treat them to make their natal day special as ever. We have to admit it, kids are more expectant of surprises, treats and gifts. So isn't just right to give them a celebration they'd remember and be thankful for the rest of their lives!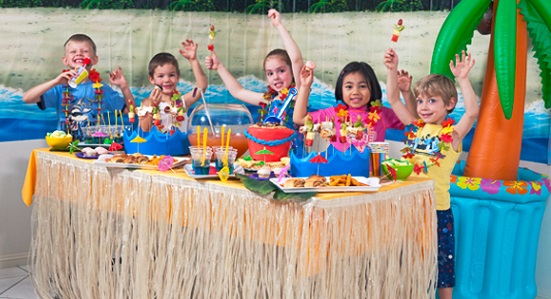 Adults are not anymore that particular in having grand birthday bash. It's notable that yes, at some certain age it calls for a special celebration like when a lady turns 18 (debut for women), a guy turns 21 (debut for men), every 30th, 40th, when a person turns 50 years old or golden age, when a person becomes a senior citizen which ages varies from every country. For kids, they'd expect for a preparation which may not necessarily be that grand but something that is similar to their dream birthday party- at least.
I noticed it from my office friends; I don't know if it's something traditional or a part of the social influence. The kid's first birthday celebration would always be a birthday party celebration. I'd hear them say, it would be okay not to have a party on the next birthdays anymore but for the first, there should really be one! But since kids are born charming and demanding, every year could be a mini birthday party to enjoy! lol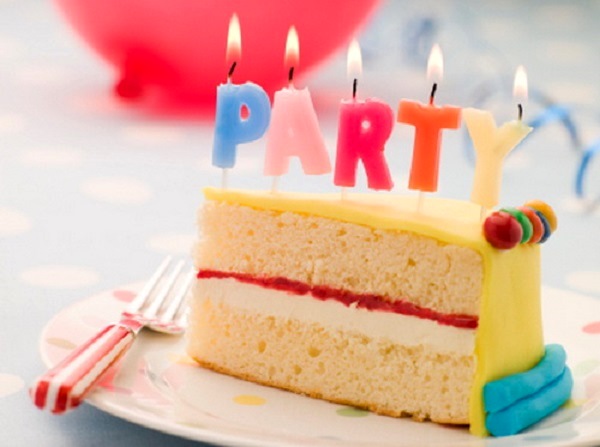 This post is a perfect guide in preparation for a kids birthday party. We just have to be thankful that nowadays, more options for birthday themes or party kits are available for sale or some DIY(do it yourself) tutorials found online. In this post, I'd be very happy to share and compile the best kid's birthday party ideas. Stuffs that you should keep in mind to make it wonderful and perfect birthday bash for your child. This is going to make your little darling super happy! So if you're excited for your kid's party, then browse on!
Decide for the Kid's Birthday Party Theme / Motif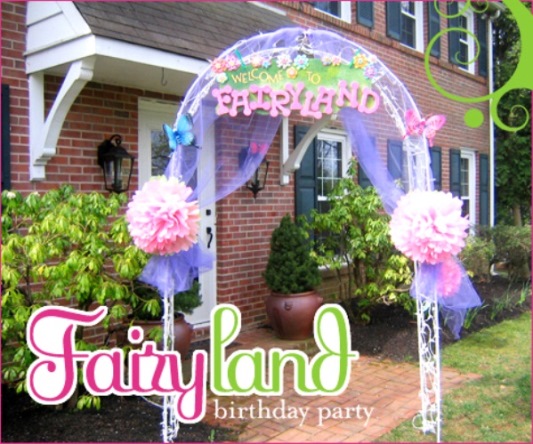 In choosing for a birthday party theme, we've been so used to the basic. It's pink theme for a girl celebrant and boy would have a blue birthday party theme. But dear parents, consider the interests of your child. Does the child adore any cartoon character? Does the child like any particular movie animation? In yes, then try setting up a party theme of your kid's favorite character.Here's some list of other famous birthday party themes for kids:
Frozen Birthday Party Ideas (Winter Birthday Party)
Dora the Explorer Birthday Party
Sesame Street Birthday Party
Toy Story Birthday Party
Elmo Birthday Party
Carnival Birthday Party
Superhero Birthday Party
Summer Birthday Party / Swimming Pool Birthday Party
Choose a Birthday Party Venue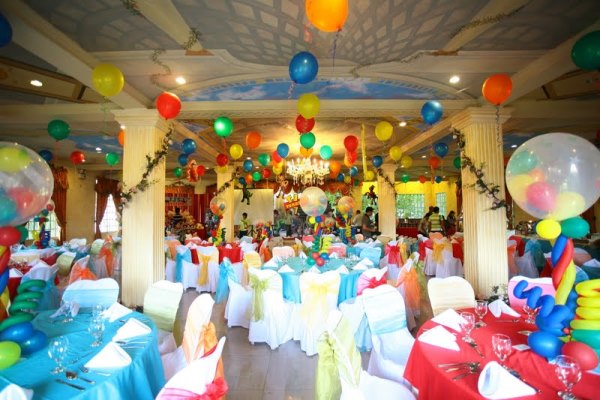 If you wanted it grand, then look for a larger venues like restaurants and ballroom halls. You also have to consider the theme, like it it's a swimming party then consider having it on the beach or at a swimming pool club.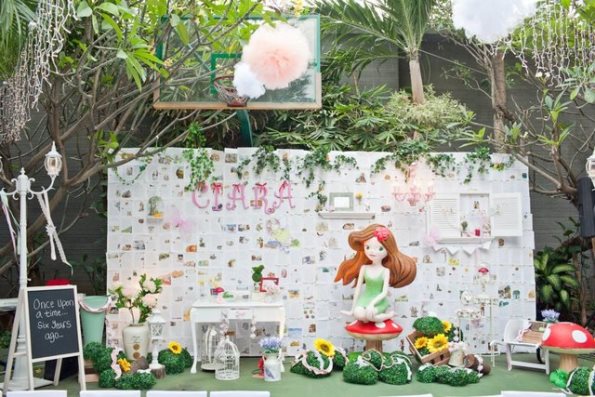 If you're expecting for very limited guests, you might wanna consider having the party at home. It's cheaper that way, but take note of setting up tents (for backyard party), renting tables and chairs, preparing the food yourselves, plenty of dishes and the restoration after the party!
Birthday Party Invitations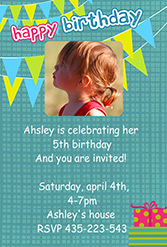 There are pre-made birthday party invitations available on the department stores while there are also free digital birthday invitation printable available online.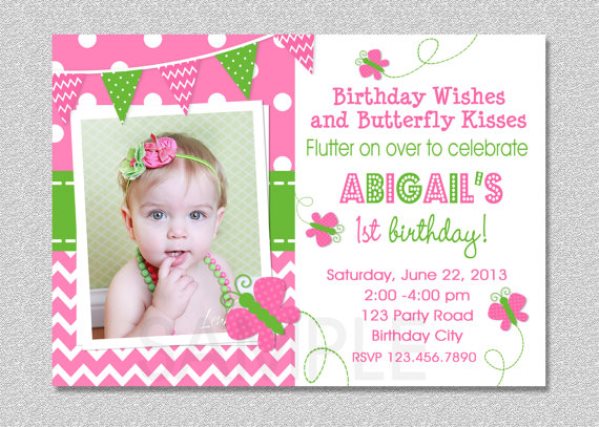 Also, you can order for customized birthday party invitations from Etsy. There are so much to choose from on that wonderful site!
If you are feeling creative, then create your own DIY birthday invitations based on your kid's party theme. It doesn't necessarily need to be expensive, just try making it look fun and artistic. How about some photo invitations? Take a look at these super adorable baby photography for birthday party invitation. Geee I will surely add them to my Pinterest board of adorable babies!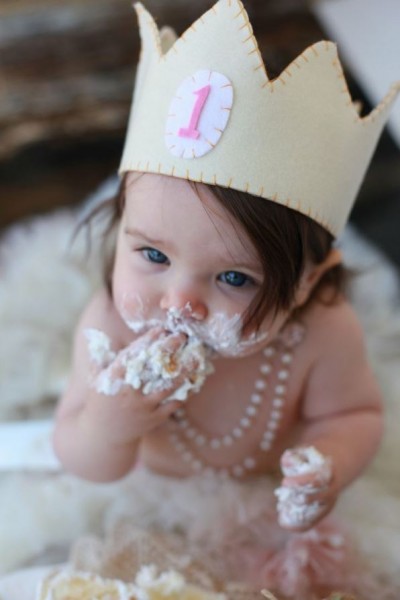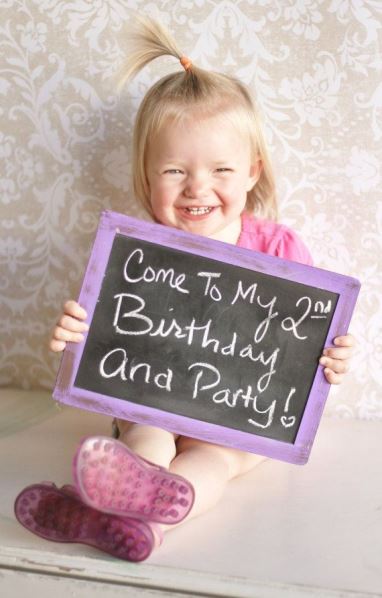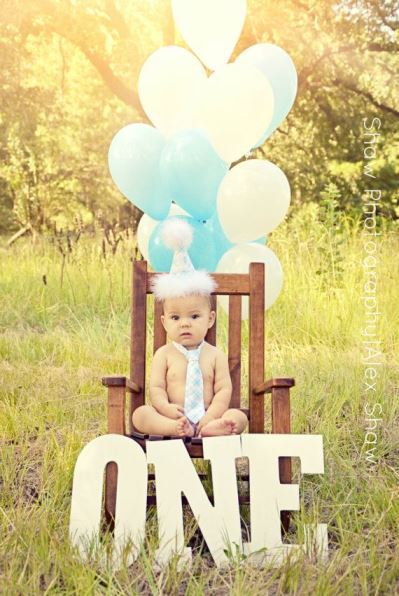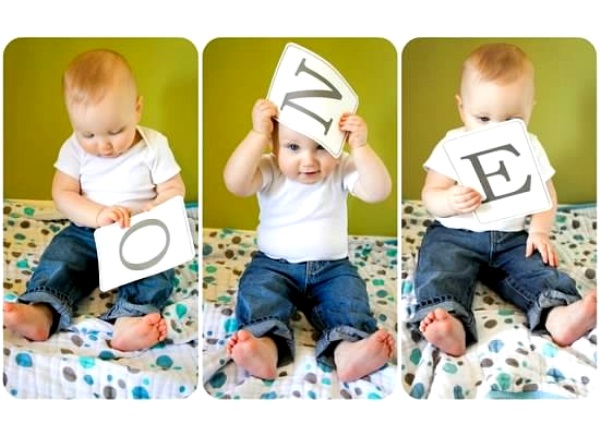 It's best to have invitations for accurate (almost) head count of your birthday party guests. It's best to be able to prepare enough food for everyone who's expected to come to your little one's celebration. Very important, state on the invitation if it's going to be a pool / beach party so parents would be prepared.
Birthday Party Decorations and Birthday Party Supplies
A party isn't a party without balloons in the venue right? Thanks to the modern ways to spice up balloon decorating that enables us to make the party venue much more appealing to the guests, especially the children.
Colored felt papers, banners, yarns and many more are also used for some do-it-yourself decorations. Most of the time, we would have a pretty grand decoration on the entrance of the party venue, on every tables and of course the stage. We see to it we've got detailed decors on the mentioned areas.
Birthday Party Stage Decoration Ideas/ Party Background Decorations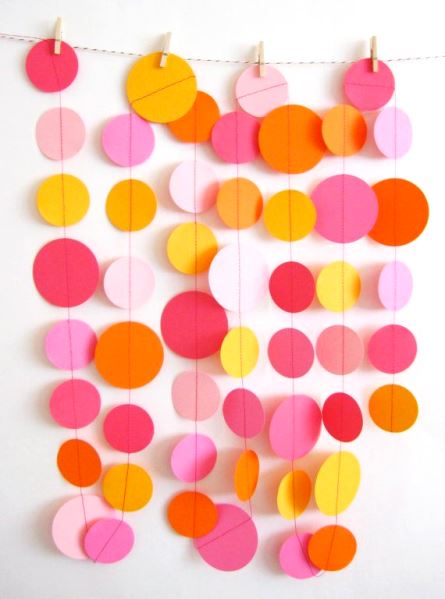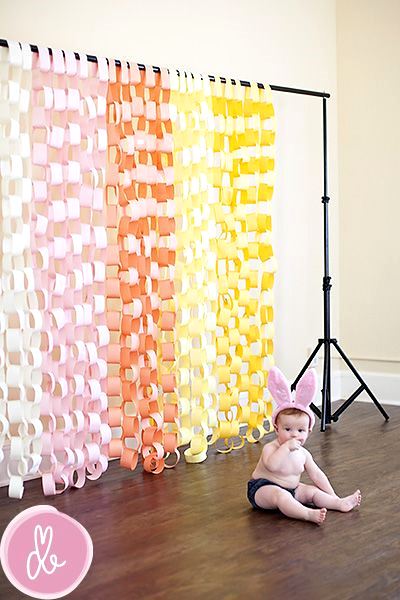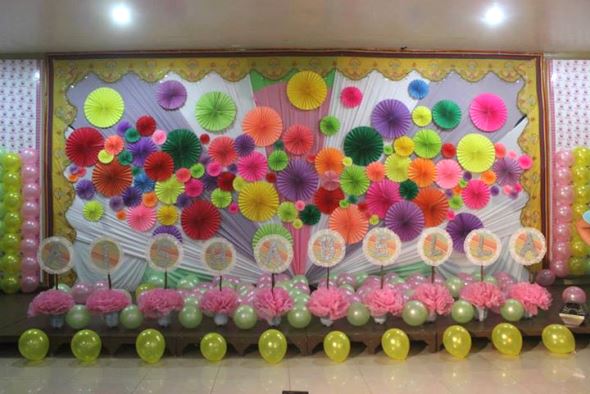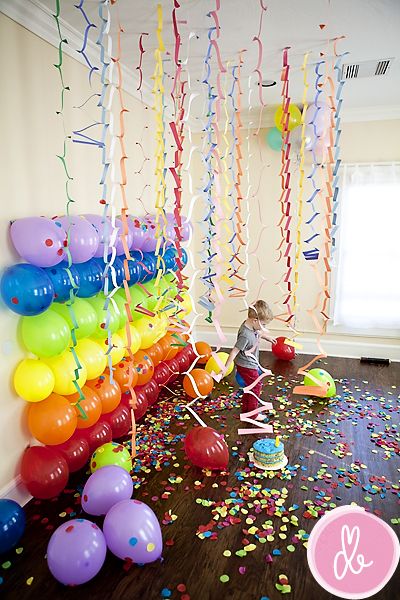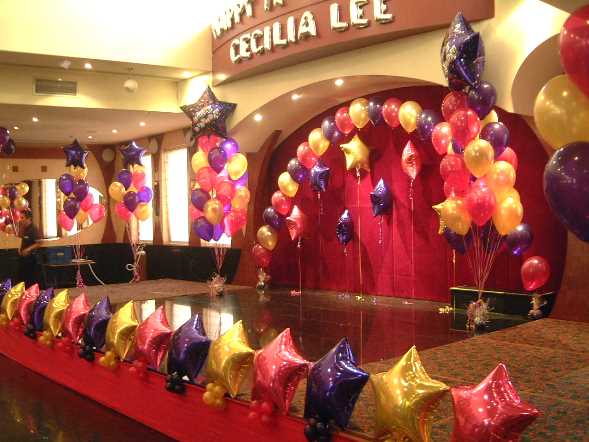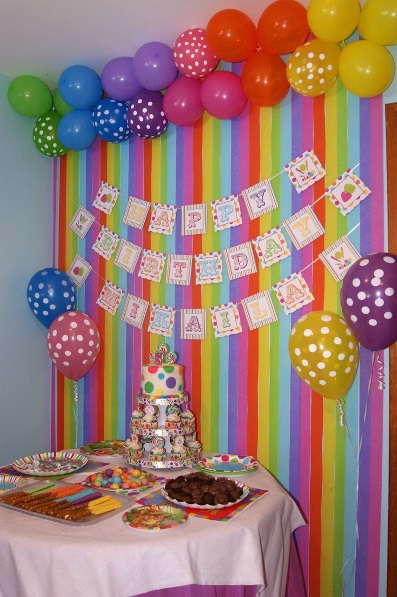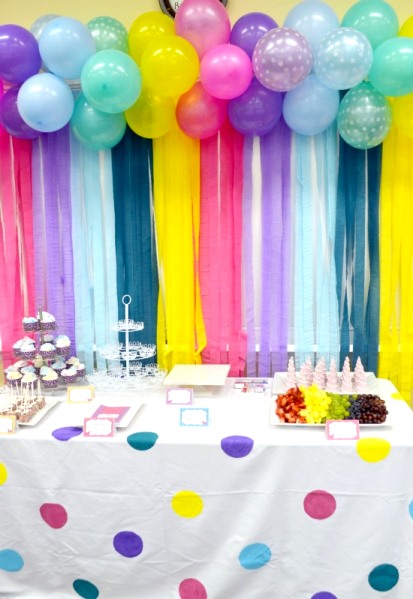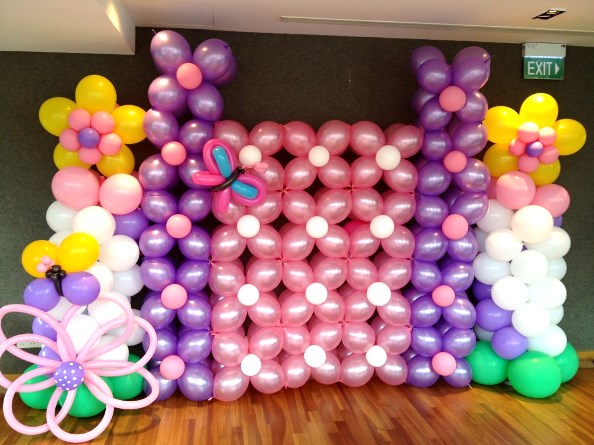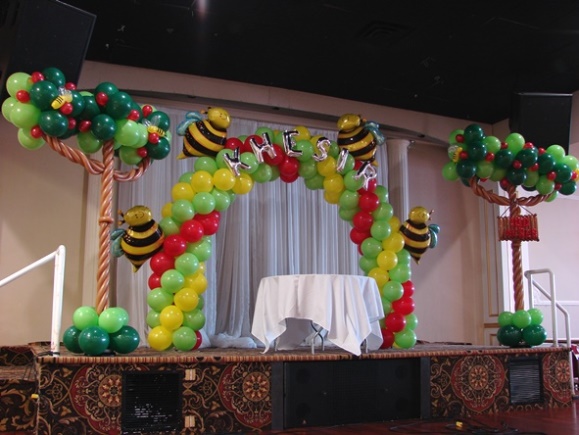 Birthday Party Table Decorations / Table Centerpiece
To add up excitement in the venue, it would be so cool to have these cute and colorful birthday party centerpiece. If you have your party theme, then add pictures of the characters.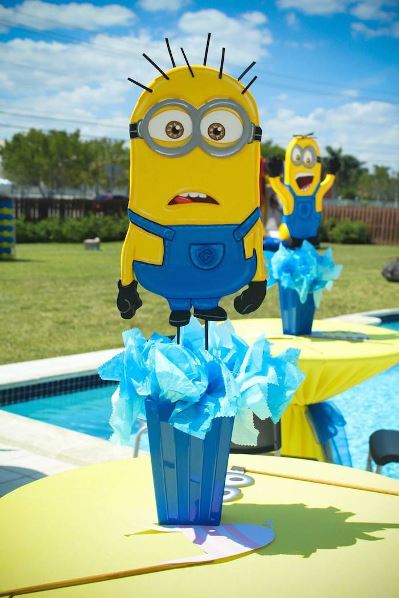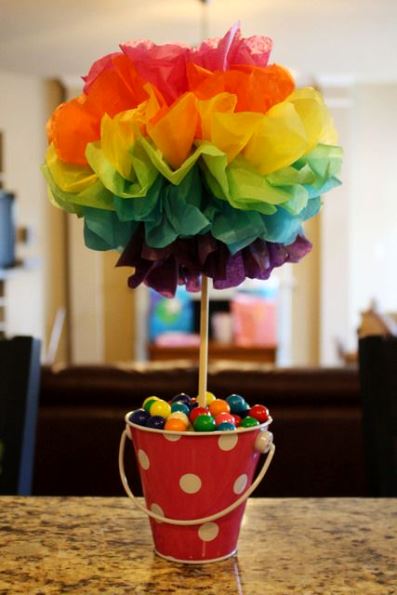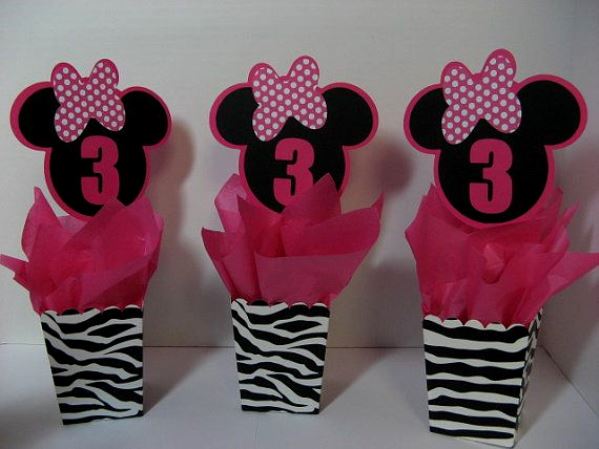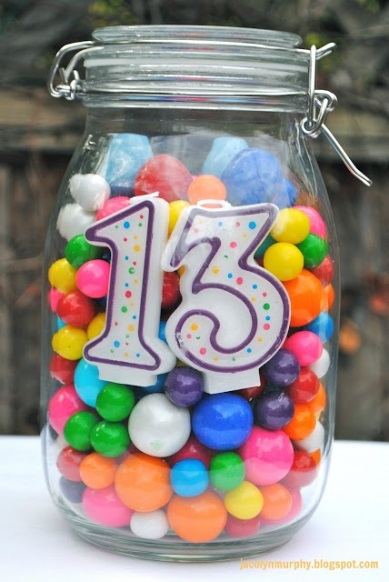 Birthday Party Entrance / Door Decorations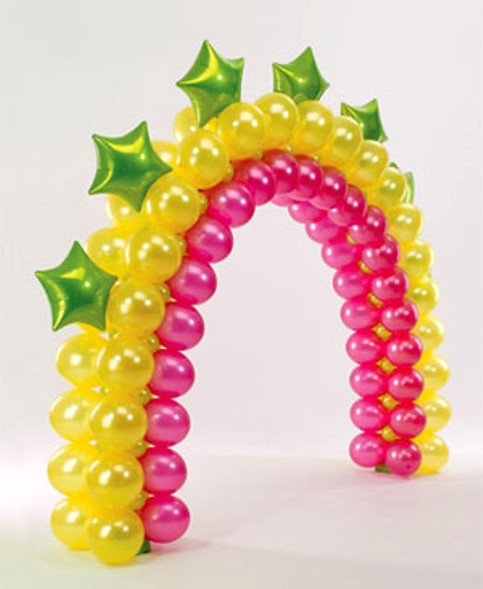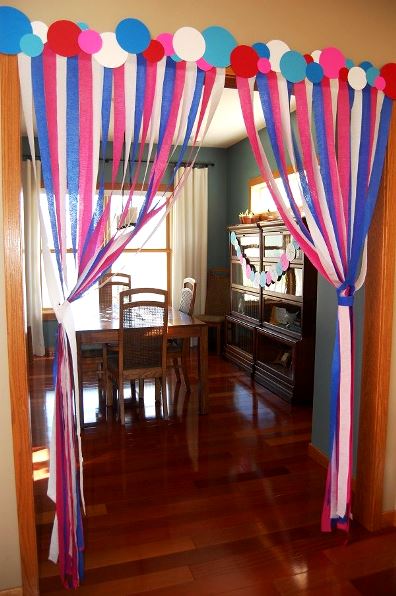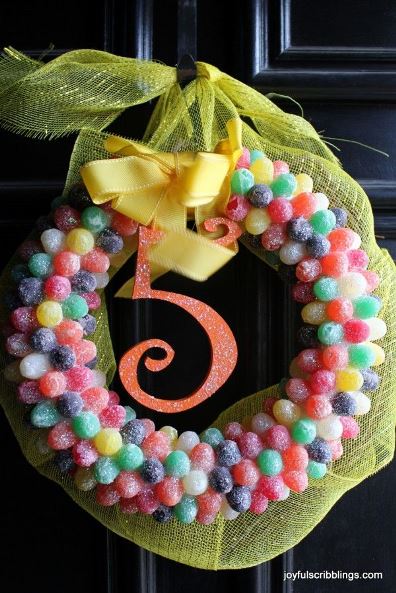 Hanging decorations and more..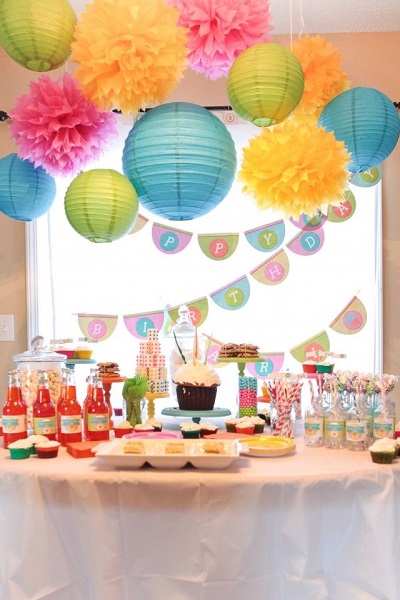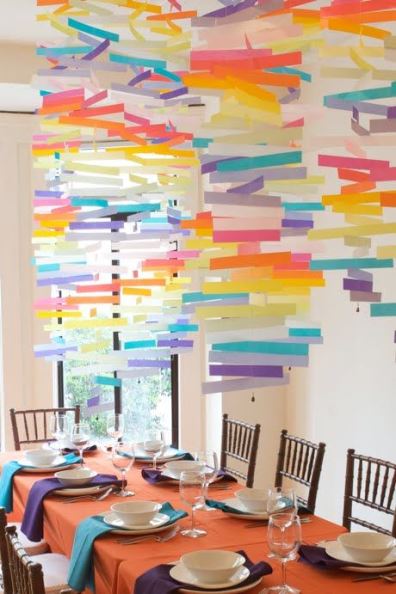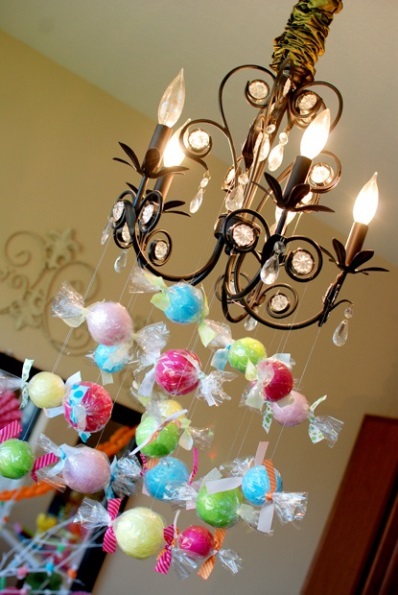 Birthday Party Costume / Outfit for the Celebrant
If you've got a birthday party theme, then choose the best character for your kid. Here are the famous selling online sites for birthday party costumes:
If you don't have a party theme and don't enough budget for expensive costumes, below are suitable birthday party outfits for your kids. They look fancy and adorable that still, guests would be mesmerized with the birthday celebrant.
Birthday Party outfit for girls:
Tutu, cowgirl and Tinkerbell are quite trending for girls lately. They're sooo lovely!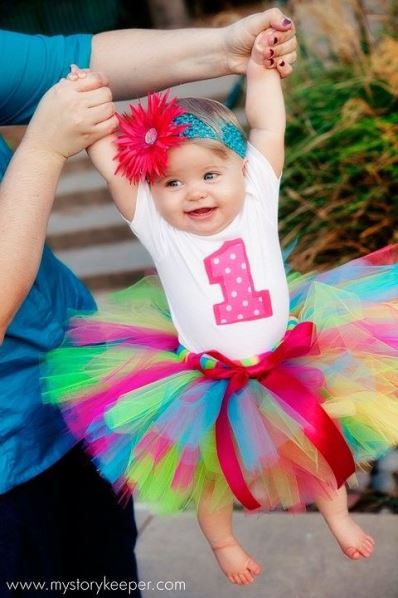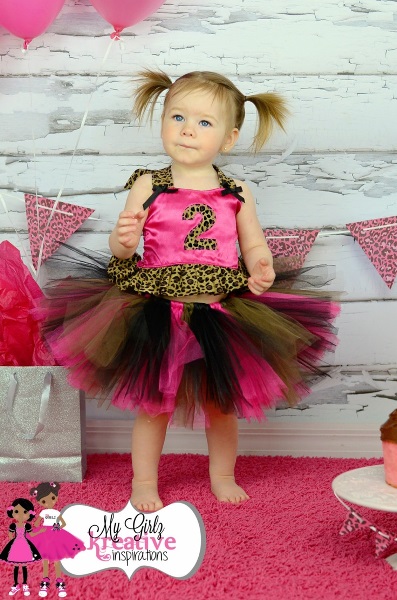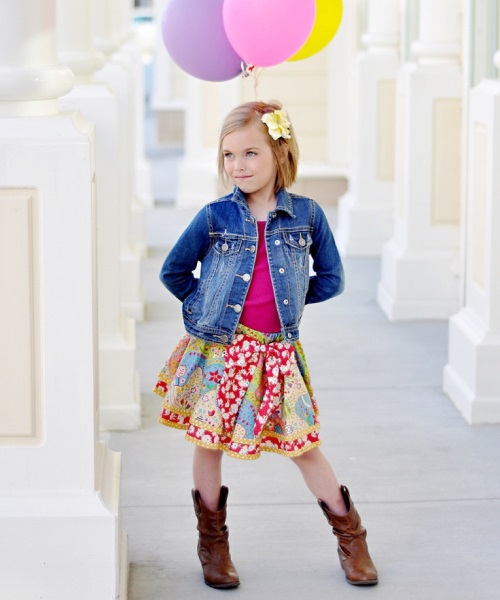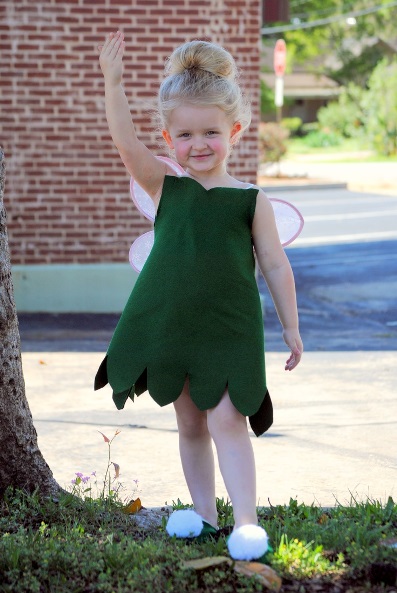 Birthday Party outfit for boys:
I don't know if parents wanted their boys to grow up so soon, but I noticed if it's not outfits with neck tie, bow tie then it's slender. How about trying a Woody cowboy or cool Bruno Mars outfit too.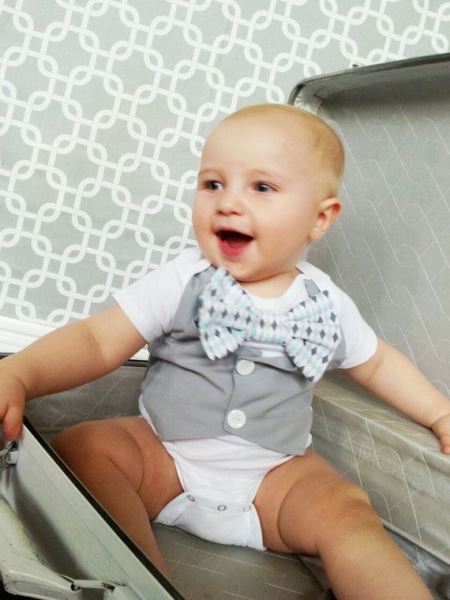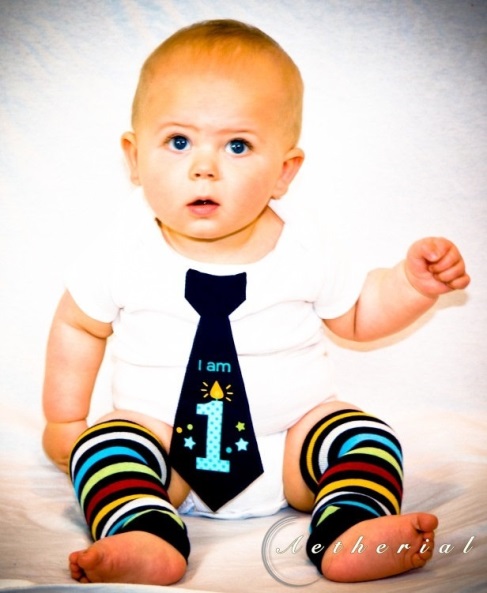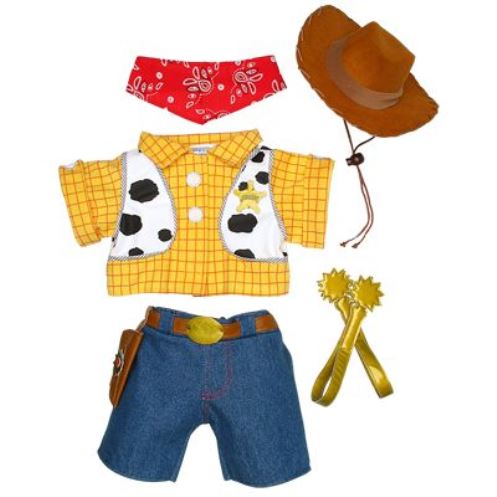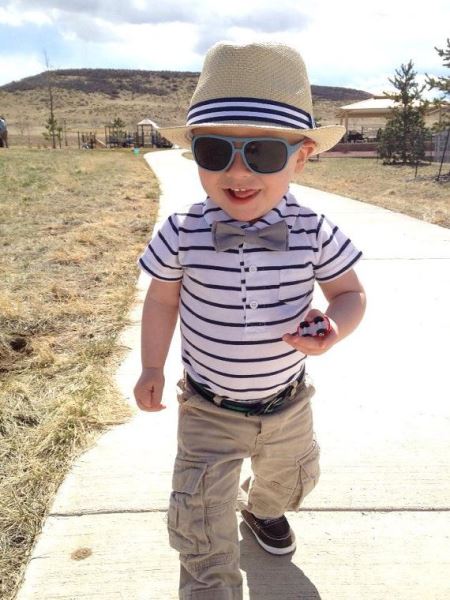 Birthday Party Menu / Food
For me, the birthday cake is one of the highlights of the birthday party. Everyone would love to see a delicious looking cake and surely it would excite the kids especially if the cake is quite stylish and unique. Check on these cakes below (except when you've got your theme)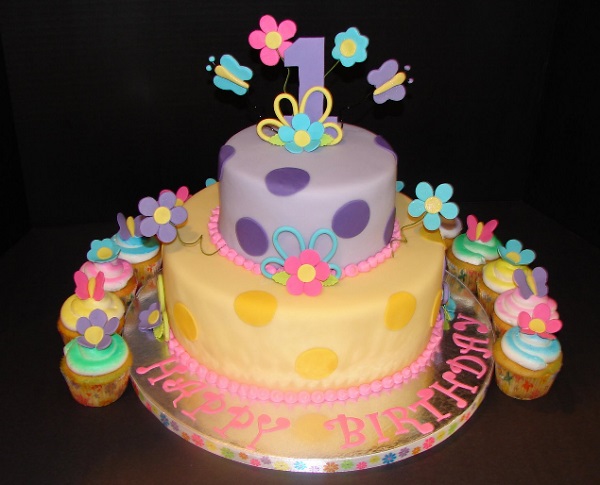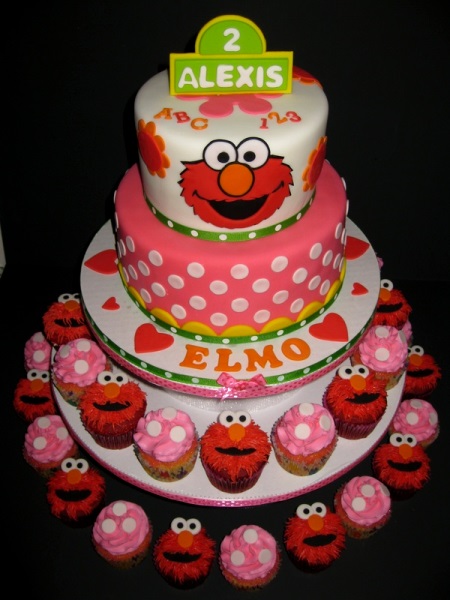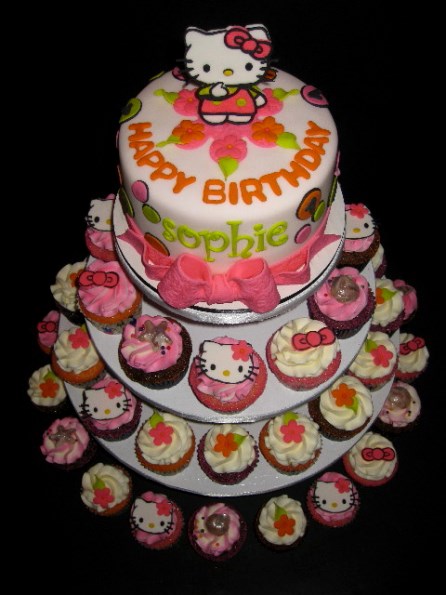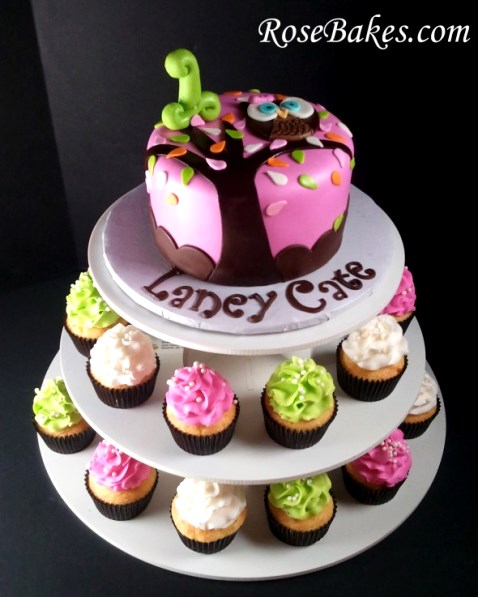 Lately, have you ever noticed that aside from the birthday cake, cute cupcakes are even prepared to accompany the big cake. I guess people are having fun to look at cupcakes since these are fun to decorate. Like these ones below.
Candy Buffet and Chocolate Fountain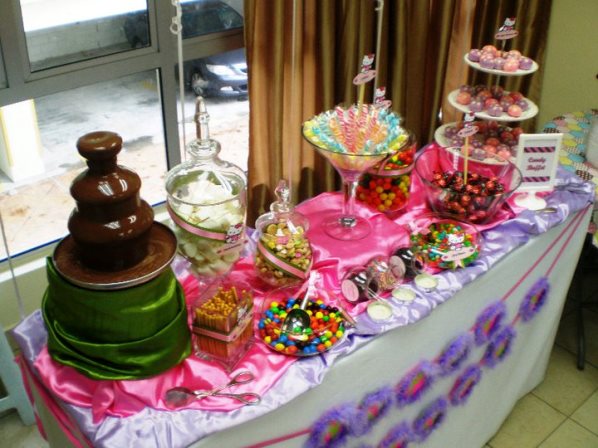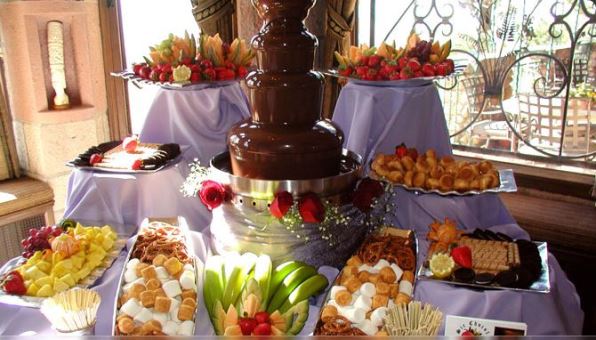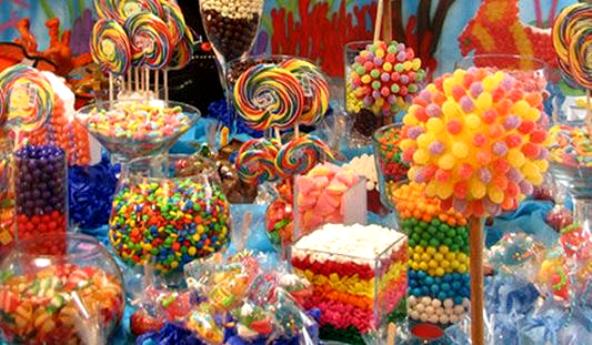 If it's going a children's party, parents would so wish to have this area in the party venue. The kids would go crazy to pick their choice of fruits, candies, cookies, wafers, munchkins, cheese bars, marshmallows, break sticks and dip on the sweet looking chocolate fountain. I'd go crazy myself! (lol). Sometimes, cotton candy and popcorn are also available on this section. For sure it's going to be a delightful celebration and the kids will all enjoy!
Since you're expecting kids, make sure you've got spaghetti, hot dogs and fried chicken on your menu which are most loved by kids. I'm not sure what food you'd prepare for the adults because most likely, they can adjust and eat anything served (when it's yummy looking right) but kids will always look for something they're used too. If you can afford ice cream for the kid's desserts, then they'd be so thankful they attended your child's party.
Birthday Party Games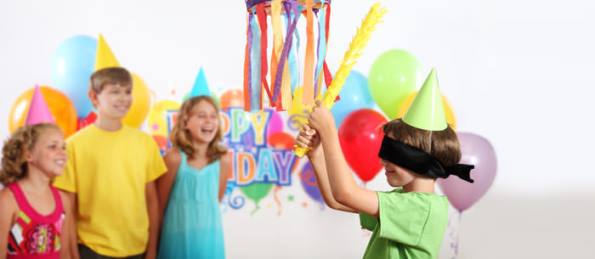 Don't dare throw a party without preparing any birthday party game. Trust me, the kids would sooooo look forward to this part of the celebration. It excites them even more to know there's great goodies and prizes that awaits for them. So make sure you think of fun-filled birthday party games for kids. Consider the location if it's indoor or outdoor. Consider the materials needed, make sure their safe for kids.
Birthday Party Give-Aways / Loot Bags / Goodies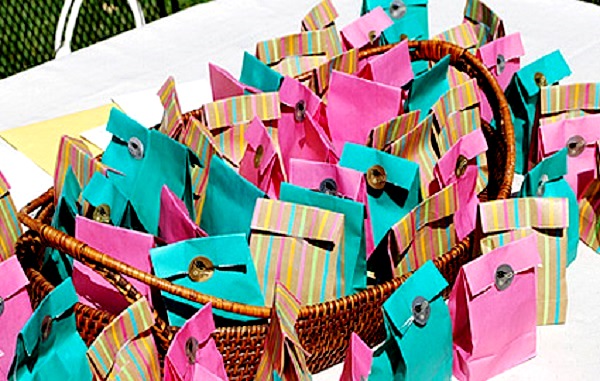 To complete the guests' amusement to the birthday party of your child, it would be great to prepare a birthday give away or loot bag. It's usually filled with goodies, more candies and a toy. Again, it doesn't require to cost much because kids are even happy with little stuffs. Just make sure to choose safe candy treats and toys suitable to their age. Include your thank your inside the party bag so parents would see your message of appreciation for their presence in your kid's birthday party.
Birthday Party Photo Booth / Pictorial Booth
Comes with different props like wigs, mustache, lips, hats, stuffed toys, fancy shades, head bands, frames, crowns and many more. The guests would find pleasure to strike poses on your photo booth. Trust me!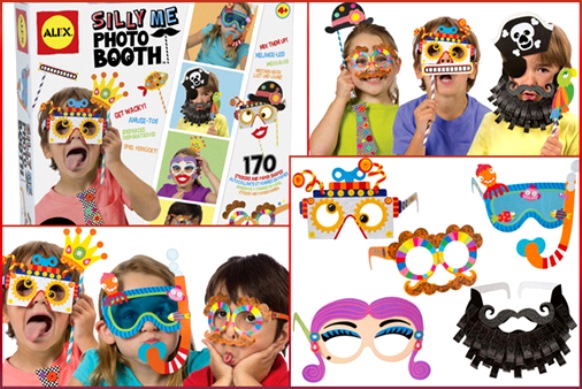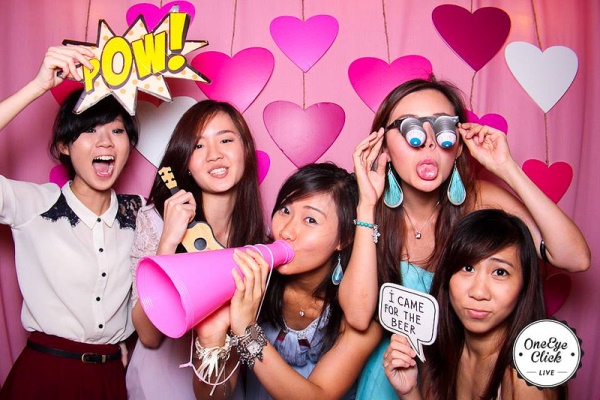 Planning a party requires enough time and workforce too. That's the very reason why some would just hire birthday party packages that includes birthday party decorations and set up, catering and even the clowns for emcee and to facilitate the game. That would be great, but if you have cool and kind friends who could perform such tasks, then entrust them to be a part of your kid's birthday party. Make sure you have a "to-do-list" when planning for your child's party so you know you're not missing something. It's does help to be guided right? If you're kid is celebrating birthday sooner or later, then browse the internet as early as now. Check out the amazing party ideas found online. Be creative,be resourceful and most especially be inspired by your kid and I'm so sure you'd come up with an awesome birthday party!